Zumiez unquestionably is one of the leading retailers for skateboarding & snowboarding enthusiasts in the United States. But, for our today's post, we have carefully selected to share some other stores like Zumiez that offer better deals on similar quality clothing, shoes, and accessories for young men and women.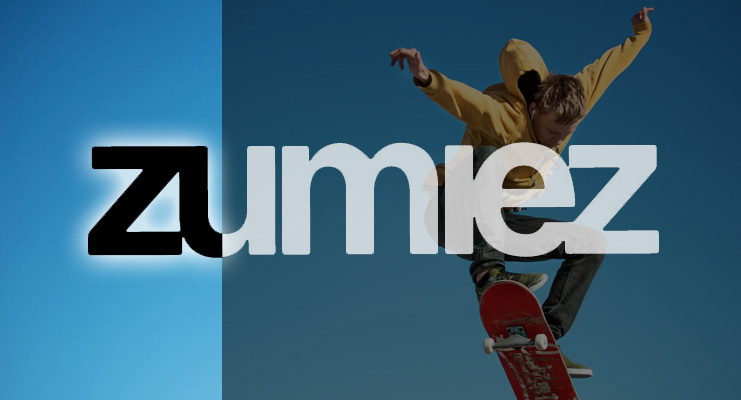 Zumiez : A Quick Intro to the Company
Zumiez started its journey well over four decades ago with a mission to offer the largest collection of active lifestyle clothing and hard goods for skate, snow, and motocross at ONE place.
Presently, Zumiez is a publicly traded company that operates more than 700 stores across the United States and Canada along with a full-featured eCommerce website. Zumiez is headquartered in Lynnwood, Washington. This year, Zumiez is expected to cross $1 billion in revenue.
Top 10 Zumiez Alternatives This Year
Tillys : #1 on Our List of Clothing Stores Like Zumiez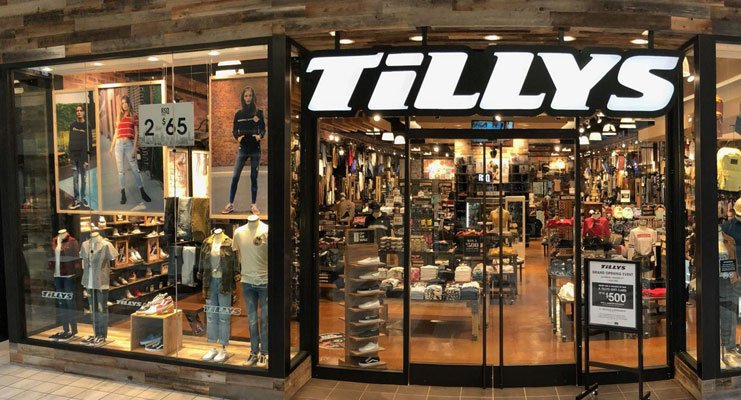 Tillys jumped into the world of the American action sports clothing and accessories retail industry after almost four years of the launch of Zumiez. From clothing & footwear to backpacks and skateboards, Tillys has the latest styles under almost every category you can find at Zumiez stores.
Some of the bestselling outdoor sports brands at Tillys include TNF, Billabong, Oakley, Burton, Carhartt, JanSport, Merrell, Quiksilver, Ray-Ban, Roxy, Sperry, and Tommy Hilfiger. In addition to the amazing discount on these leading sports clothing brands, for a limited time, Tillys is offering Free Shipping on all orders of $49 or more.
Headquarters: Irvine, California, United States

Customer Service No: +1-866-484-5597
Hot Products: Sweatshirts & Hoodies, Jeans & Jackets, Sports Bras & Panties, Sneakers, Casual Shoes & Boots, Skate Backpacks, Luggage & Duffle Bags, Water Bottles, Sunglasses, Helmets & Protective Pads, Snowboards, Complete Skateboards and Skateboard Parts e.g. Trucks, Wheels, Bolts, Bearings, and Grip Tape
Pacsun : Up to 70% Discount on Famous American Brands With FREE Shipping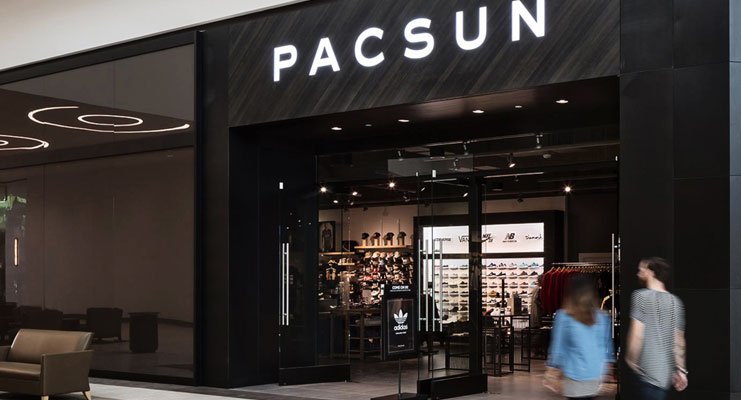 Here comes another great alternative to Zumiez that has a wide network of stores across all 50 American states and Puerto Rico.
Please note, presently, Pacsun doesn't sell hard goods for skate and snowboarding. But it still is a great place to shop street and action sports clothing, shoes, and trendy accessories with a classic touch of the California Lifestyle.
If you like to shop online, another good news for you is, right now, Pacsun is offering FREE shipping on all orders (no minimum). You can also get a flat 70% discount on top American casual clothing brands (while the stock lasts) including Adidas, Columbia, Dr. Martens, Guess, Levi's, and many others.
Founded: 1980, Newport Beach, California

Headquarters: Anaheim, California, United States

Customer Service No: +1-877-372-2786
Hot Products: HOTTEST Deals on High-Quality Denim Jeans by Most Famous Brands, T-Shirts, Flannel Shirts, Sweaters, Jackets, Sweatpants, Shorts, Skate Shoes, Snow Outerwear, Beanies, Socks, Sunglasses, and Belts
American Eagle : An Endless Collection of the Latest Styles in a Complete Range of Sizes for Young Men and Women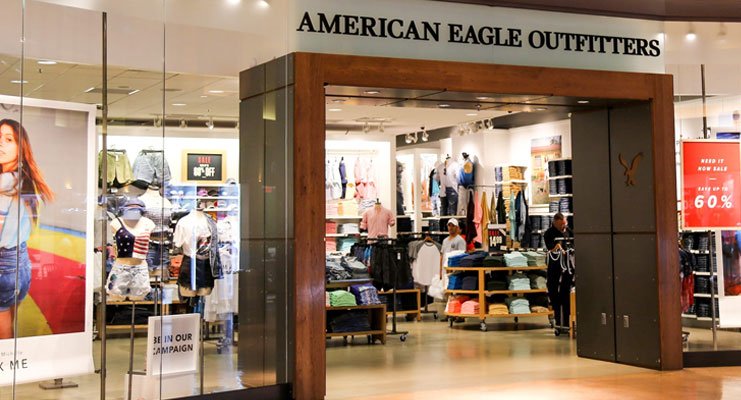 There are many reasons to include American Eagle on this list. One thing that we like the most is the availability of a wide range of sizes in each of their articles. Even big and tall men and women will get a perfect fitting piece in the style of their choice.
In addition to its own in-house productions, American Eagle also sells clothing, footwear, and accessories for action sports fans by many brands that are actually bestsellers at Zumiez stores.
Headquarters: Pittsburgh, Pennsylvania, United States

Customer Service No: +1-888-232-4535
Hot Products: Dresses & Skirts, One-Piece Swimsuits & Bikini Sets, Swimsuit CoverUps, Swim Trunks & Board Shorts, Bras & Bralettes, High-Waisted Jeans, Soft & Cozy Sweaters, Sneakers, Slippers, Sandals & Flip Flops, Heels & Wedges,
Foot Locker : Best Prices and Free Shipping on The Most Iconic Sports Shoes and Accessories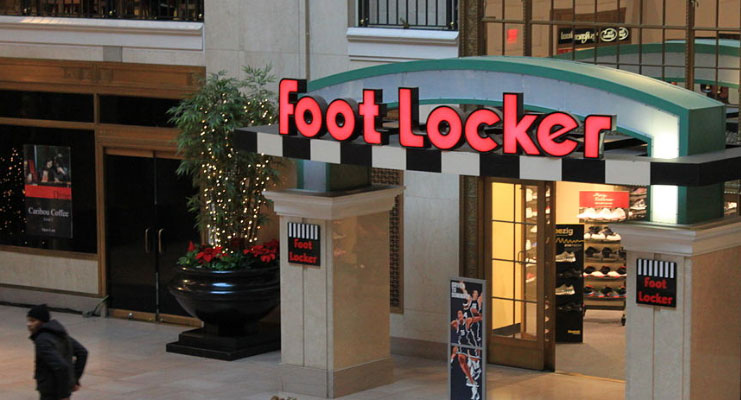 Foot Locker, as the name suggests, is an American footwear retail giant. Presently, Foot Locker has well over 3000 brick-and-mortar stores in 28 countries.
While Foot Locker also has an impressive inventory of action sports clothing for men and women. But we recommend this store as an alternative to Zumiez to find the best deals on footwear by exceptionally popular brands including Nike, Jordan, and Adidas. Last year, Foot Locker generated over $8 billion in revenue.
Founded: 1974, City of Industry, California

Headquarters: New York, NY, United States

Customer Service No: +1-800-991-6815
Hot Products: The Most Complete Range of Casuals and Sports Shoes for Men, Women, and Kids
Vans : #5 on Skateboarding Shoes & Related Clothing Stores Like Zumiez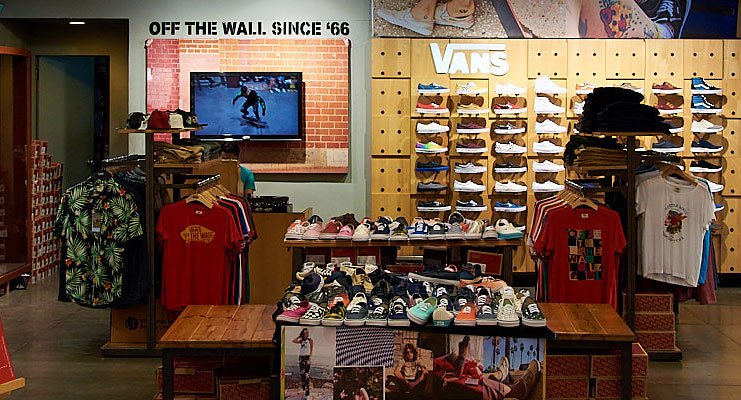 Vans is not actually among the direct competitors of Zumiez. In fact, Vans is a featured brand at Zumiez stores.
But we have included Vans in this list for a reason. During our research, we have observed, in many cases, you can find better deals if you shop directly from the brand's official store. AND, Vans has a Free Shipping and Free Returns policy too.
Vans is a wholly-owned subsidiary of VF Corporation, an over-a-century old American apparel, and footwear company that owns many other famous labels including Timberlands, Smartwool, Supreme, Nautica, Eastpak, and The North Face.
Founded: 1966, Anaheim, California

Headquarters: Costa Mesa, California, United States

Customer Service No: +1-855-909-8267
Hot Products: BMX Shoes, Surf Shoes, Skate Shoes, Tops & Bottoms, Hoodies & Jackets, Pants & Leggings, Tees & Tanks, Casual Dresses, Hats & Beanies, Sunglasses, Wallets, and Keychains
Hollister : High-Quality and Affordable Casual Clothes for Young Adults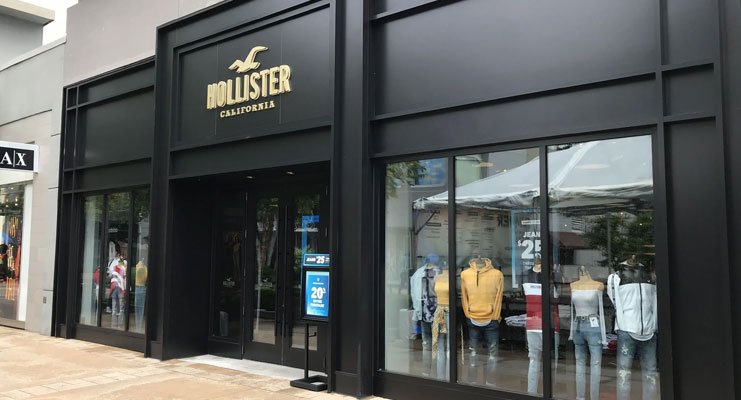 We hope you already know this one. Hollister is one of the Top 5 American clothing brands for teenagers. Hollister is owned and operated by Abercrombie & Fitch, the original authority on classic American streetwear.
In addition to Hollister, A&F also owns Gilly Hicks, one of the fastest-growing intimate clothing companies for teenage girls and women in their early twenties. In many cases, Hollister can serve you as a more affordable alternative to Zumiez.
Headquarters: New Albany, Ohio, United States

Customer Service No: +1-866-426-1285
Hot Products: Matching Sets of Tops & Bottoms, Swimwear, Jackets & Coats, Underwear & Socks, Strightfit, Curvy & Skinny Jeans, Sleepwear, Loungewear, Intimates, Fragrances, and Bodycare Products
CafePress : The Best Place for Skate & Snowboarders Who Want to Go One Step Ahead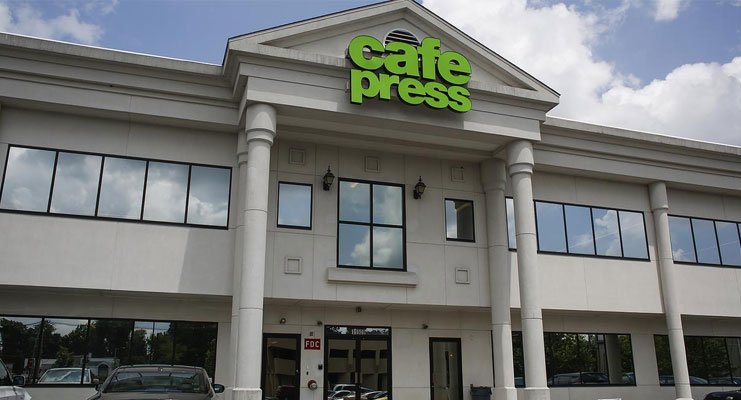 Cafepress is a bit different than most other clothing companies mentioned on this page. AND, it is only recommended for Zumiez fans who love to express their personal style and individuality.
Cafepress is a print-on-demand service that lets you create customized clothing, shoes, and accessories. At Cafepress, you can start a design from scratch, or you can choose one from the thousands of masterpieces, designed by a global community of independent graphics and style experts.
If you like the idea of creating custom clothing and accessories, Zazzle, Printful, and Redbubble are also highly recommended websites in this category.
Headquarters: Louisville, Kentucky, United States

Customer Service No: +1-877-809-1659
Hot Products: Custom Printed Skate Clothing, Sweatshirts, Sweatpants, Hoodies, Caps, T-Shirts, and Personalized Accessories e.g. Smartphone Cases, Skate Backpacks, and Laptop Bags, etc. at Affordable Prices
Old Navy : Latest Fashion for The Whole Family at a Price Point That Most Americans Can Afford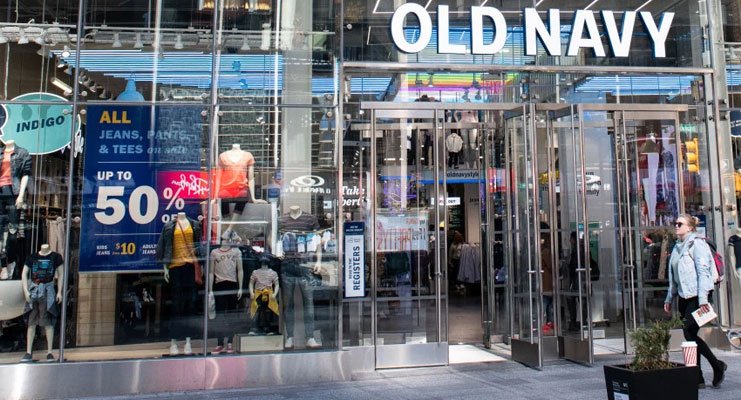 Old Navy comes from the house of GAP. The idea behind introducing this brand was to make high-quality casual clothing affordable for most American men and women.
GAP (we hope you already know) is America's largest apparel manufacturing company. In addition to Old Navy, GAP also owns Intermix, Banana Republic, and Athleta.
Headquarters: San Francisco, California, United States

Customer Support No: +1-800-653-6289
Hot Products: Plus Size Casual Clothing for Young Women and Men, Baby Clothing, Maternity Clothing, and Jeans, T-Shirts & Hoodies for Everyone at Home
Spencers : Geek Clothing + Pop Culture & Music-Inspired Fashion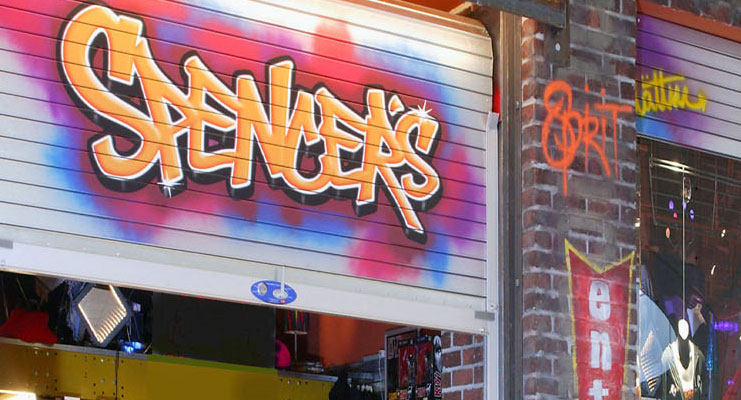 This alternative to Zumiez is only recommended for a specific kind of consumer. The ones who have high energy levels, are technologically savvy, independent thinkers, and always inspired by humor and irreverence.
If that's what you are… shopping at Spencer's is going to be a very pleasant experience for you. Spencer's has been around for almost seven decades now. AND, this store offers free shipping on almost all orders.
Headquarters: Egg Harbor Township, New Jersey, United States

Customer Service No: +1-800-762-0419
Hot Products: Graphic Tees, Halloween Costumes, Movies & Video Games Inspired Clothing, Body Jewelry, and Truly Unique Fashion Accessories For Guys and Girls Between 16 to 25 Years of Age
Forever 21 : #10 On Affordable Clothing Stores Like Zumiez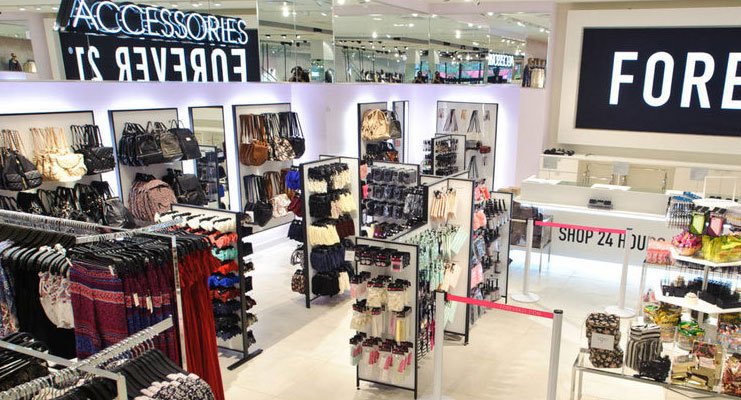 Forever 21 is probably the most affordable (in fact the cheapest) alternative to Zumiez on this list. Every week, Forever 21 adds hundreds of new styles and designer-inspired pieces to its clothing collection for young women and men.
For a limited time, F21 is offering a flat 60% sitewide discount, along with free standard shipping on all orders of $50 or more.
Headquarters: Los Angeles, California, United States

Customer Service No: +1-888-494-3837
Hot Products: Latest Trends in Tops, Bottoms, Dresses, Graphics Tees, Hoodies, Jeans, Leggings, and Almost Everything Else You Can Find in The Clothing Section at Zumiez Stores