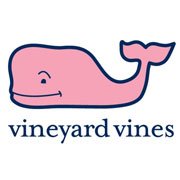 Vineyard Vines is one of the most popular American brands that specialize in Preppy Clothing for men, women, boys and girls. Headquartered in Stamford, Connecticut, Vineyard Vines was founded by two outdoor recreation enthusiasts (and real brothers) Shep and Ian Murray in the year 1998. In this post, I am going to introduce you to some of the best alternatives to Vineyard Vines. All of these stores offer classic dresses, sport shirts, sweaters, polos, silk ties and many other products of comparable quality. But the good news is, many of these brands are cheaper than Vineyard Vines. Below is a list followed by some basic introduction and links to the official websites of Top 10 Stores Like Vineyard Vines.
List of Top 10 Brands Like Vineyard Vines
Southern Tide > #1 on My List of Stores Like Vineyard Vines

Southern Tide specializes in classic coastal clothing. Headquartered in Greenville, South Carolina, Southern Tide was founded in the year 2006. Presently, Southern Tide owns and operates around 850 retail clothing stores across the United States. Southern Tide can serve you as a great alternative to shop almost everything that Vineyard Vines has to offer. For a limited time, the company is offering free shipping and free returns on all orders above $99.
Ivory Ella > #2, Good Clothes For A Great Cause

There are several reasons to recommend Ivory Ella as an alternative to Vineyard Vines. When you buy anything from the official website of Ivory Ella, a major portion of the profits goes to Save The Elephants, a non-profit organization that is working day and night to sustain elephant population. Some of the most popular product categories at Ivory Ella include long & short sleeve tops, bottoms and accessories like jewelry and hats.
Brooks Brothers > #3, The Original Authority On Classic American Fashion

Brooks Brothers is known to be the original authority on American Fashion. The company in fact is the oldest clothier for men in the United States. Brooks Brothers is a privately owned business that offers a high quality and beautiful range of modern clothing, shoes, accessories and fragrances for men, women and kids. Brooks Brothers was founded in the year 1818 and the headquarter of the company is in New York.
Related Link: Stores Like Brooks Brothers
LL Bean > #4, Free Shipping On Every Order Above $50

LL Bean is a famous American retailer of high quality clothing, shoes, outdoor gear and much more. The company ships its products to over 100 countries across the globe. LL Bean was founded in the year 1912. Presently, the headquarters of LL Bean are located in Freeport, Maine, United States.
Related Link: Clothing and Shoes Stores Like LL Bean
J Crew > #5 on Premium Clothing Brands Like Vineyard Vines

J Crew is one of the major American retailers that offer premium quality clothing, footwear and accessories for men, women and kids. J Crew was founded in the year 1983 by Emily Scott. The headquarter of J Crew is located in New York, United States. The price range of clothing and footwear at J Crew is similar Vineyard Vines. But I assure you, the quality of stuff at J Crew will never disappoint you.
Related Link: Other Clothing Stores Like J Crew
GAP > #6, The Comfiest Clothing Brand In The United States

Gap Inc., commonly known as Gap is a world-famous clothing and accessories retailer. Headquartered in San Francisco, California, Gap was founded in the year 1969. Some of the most popular product categories at Gap Stores include Jeans, Cotton Trousers, Shorts, Casual Shirts, T-Shirts, Polos, Sweaters and Joggers. In the year 2015 Gap generated almost 17 billion American Dollars in annual sales.
Related Link: Stores Like Gap
Lands' End > #7, Timeless Styles In Jeans, Polos, Shorts & Swimsuits

Lands' End can be another great alternative to Vineyard Vines to buy premium quality casual clothing for men, women and kids. Some of the other popular categories at Lands' End include home decor, beach towels, hats and school uniforms. Headquartered in Dodgeville, Wisconsin, United States, Lands' End was founded the year 1963. In addition to the US stores, Lands' End also operates several retail outlets across the United Kingdom, Germany, Japan, France and Austria.
Related Link: Stores Like Lands' End
Banana Republic > #8, Classic American Clothing Styles For Men & Women

Banana Republic is a division of world-famous apparel company Gap Inc. Banana Republic was founded by Patricia Ziegler in the year 1978. The company offers an impressive collection of clothing for men and women that include formal shirts, casual shirts, polos, t-shirts, sweaters, office pants, jeans, blouses, skirts, suiting and a lot more. Banana Republic also offers a good collection of footwear and jewelry.
Related Link: Stores Like Banana Republic
Lululemon > #9, Technical Athletic Clothes For Yoga, Running & Workout

Lululemon (originally Lululemon Athletica) is a publically traded company that was founded in the year 1998. Headquartered in Vancouver, British Columbia, Canada, Lululemon is a great alternative to Vineyard Vines to buy athletic apparel and accessories. Last year, Lululemon Athletica generated over 2 billion American Dollars in revenue.
Related Link: Stores Like Lululemon
Tommy Bahama > #10 on Stores Like Vineyard Vines

Like Ivory Ella and Vineyard Vines, Tommy Bahama also has a fish in their logo. Tommy Bahama is a wholly owned subsidiary of Oxford Industries. In addition to a good variety of collegiate apparel, Tommy Bahama also offers impressive and very unique products under beach & decor category. The price range at Tommy Bahama is comparable to Vineyard Vines.
Related Links