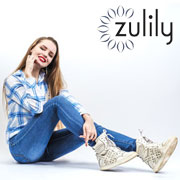 Zulily is one of the most popular flash sale websites to find up to 70% discounts on world-famous clothing brands, footwear brands, fashion accessories and home furnishing goods. Headquartered in Seattle, Washington, Zulily was launched in 2009. In this post, you are going to find some of the best sites like Zulily. All of these online stores host similar daily sale events. Not always, but most of the time, these alternative sites offer better deals than Zulily!.
Top 10 Flash Sale Websites
Gold Box > #1 On Our List Of Websites Like Zulily

If you live in the United States, chances are, you are an existing Amazon customer, (or at least you know) the largest internet-based retailer. But what most people don't know is the section of Amazon that hosts daily sales events. Amazon calls it the Gold Box.
Unquestionably, Gold Box can serve you as an all-in-one and often more affordable alternative to Zulily. Clothing, Shoes, Toys, Accessories, furniture, computers, cell phones, cameras… you name it. There are over 100 product categories. Gold Box also gives you the option to filter their daily offerings by price and overall user-ratings.
Wayfair Daily > #2, Amazing Discounts on Furniture & Decor

Wayfair is the largest home furnishing website. Wayfair is already famous for its unique offerings of housewares at unbeatable prices. If you are searching for an alternative to Zulily to buy discounted home furnishing goods, visit the Daily Deals section of Wayfair.
In addition to attractive discounts (up to 70%) on furniture, bedding, rugs, lighting, kitchenware and more, Wayfair also offers free shipping on most orders.
24in24 > #3, 24 Best Items For 24 Hours

Sierra Trading Post is an off-price retailer of a wide range of sporting goods, workout & yoga clothing, outerwear, hiking shoes and backpacks etc. Recently, this website has launched a section known as 24 in 24. Every day, the company selects 24 top-rated products and offers an extra 50% OFF on already discounted prices for 24 hours.
Some of the most popular brands sold in these flash sale events include The North Face, Filson, Timberland, Billabong, Woolrich and more. 24 in 24 is a great alternative to Zulily for sports and outdoor enthusiasts.
Groupon > #4, Updated Daily – 24 Hours Of Savings

Groupon is a publicly traded company that is primarily famous for connecting its subscribers with different types of local businesses. Some of them include hotels, restaurants, event organizers (tickets), spas, fitness centers and clothing retailers. But with reference to this post, I want you to check their Deals of The Day section.
From household items to apparel and appliances to tech gadgets, at this website you can find many similar things and brands that Zulily offers through its daily sale events.
HauteLook > #5 On Flash Sale Sites Like Zulily
HauteLook is one of the fastest growing flash sale websites that sometimes offer more discount than Zulily. HauteLook was originally founded in 2007 and was acquired by Nordstrom in 2011 for an undisclosed price. HauteLook typically offers 75% discount on clothing, footwear and accessories brands for men, women, boys and girls.
Rue La La > #6, Daily Boutique Deals

Rue La La is another members-only Flash Sale Site that offers up to 70% discount. The daily sale event at Rue La La starts at 8:00 am. Fashion brands offered at Rue La La include Ralph Lauren, Kate Spade, Brookstone, Brooks Brothers and hundreds of others.
REI > #7, Something Special Every Day!

Like 24in24, this alternative to Zulily is also recommended for outdoor and fitness enthusiasts. But there is a difference between REI – Deal of The Day and other websites I shared on this page. This company offers only one product in 24 hours for up to 80% discount. This could be a great jacket by Patagonia, a fine pair of hiking boots by LA Sportiva, a beautiful yoga clothing set by Lululemon or something else from one of your favorite brands.
Only ONE product at a time? I don't like that… but the good thing is, they display a list of the products (with days & dates) that are going to be on sale in a week. Check out the most recent listing, I hope you won't be disappointed.
Shop It To Me > #8, Designer Clothing & Shoes In Your Size!

Shop It To Me (SITM) is not a direct competitor of Zulily. But it is better than most Daily Boutique Deals Websites. SITM is designed to give men and women a personalized shopping experience. All you need is to sign up for a free account. You'll be asked about your measurements, your preferred fashion brands and the types of products you are interested in.
Once completed, you'll be notified via email as soon as the best deals on your chosen brands (in your size) become available. Don't worry, you won't get your inbox flooded with their promotional emails. It is completely up to you that how often you do or do not want to receive email alerts. Click Here to learn more about how Shop It To Me Works.
Jane > #9, Another Great Alternative to Zulily for Moms and Kids

Not as big or as popular as Zulily, but Jane is a good flash sale website that offers something special for everyone, every single day. Jane features clothing, footwear and accessories under several categories. some of them include men, women, maternity, baby, kids, pets and so on. A cute dress from Jane can be bought for as low as $10.
Shopbop > #10, Free Shipping & Free Returns – Worldwide

Shopbop offers free returns and free worldwide shipping. But that's not the only thing I like about this discount clothing website. Shopbop features a wide range of designer dresses, handbags, shoes, jeans tops and much more from world-famous brands. Shopbop offers up to 70% discount on brands like Madewell, Free People, BCBG and many others.
Do you know about some other good places to shop online? Would you like to suggest some other reliable sites like Zulily in the United States, Canada and Australia? Please let us know in the comments section below.
Further Reading