Redbubble is one of the pioneers in the online print-on-demand industry and this website has truly revolutionized the way independent artists and designers connect with customers. But today, Redbubble is not the only marketplace to buy and sell unique artwork printed onto apparel and accessories. Below is a list of handpicked websites like Redbubble that offer a very similar experience.
Whether you are an art lover who wants to purchase highly customizable print-on-demand products or an artist who wants to make money selling your masterpieces, we hope you'll find these Redbubble alternatives very useful.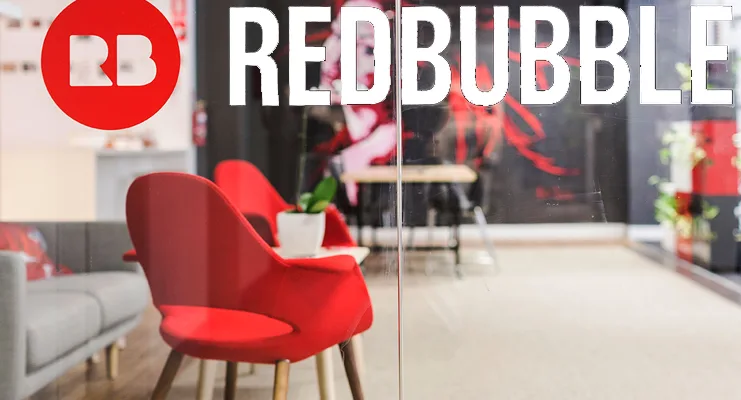 Redbubble : A Quick Intro and History of the Company
Redbubble was founded in 2006 with a mission to build a unique platform that allowed art and design fanatics to showcase their work to a global customer base. As a result of this, thousands of artists successfully built a huge fan following and found a way to generate decent and sustainable monthly income from their art and design skills.
Redbubble is headquartered in Melbourne, Australia. Presently, Redbubble has an impressive inventory of well over 700K pieces of unique art that can be printed shirts, stickers, phone cases, pillows, and many other products.
Redbubble is now a publicly-traded business that generated almost $400 million in revenue last year. TeePublic is one of the many successful print-on-demand websites, owned and operated by Redbubble.
Top 10 American Websites that are Very Similar to Redbubble
Zazzle : #1 on Our List of Sites Like Redbubble to Find WEIRDLY Meaningful Products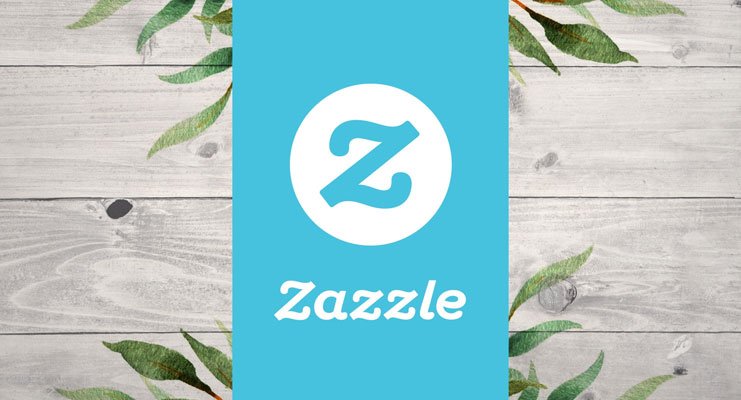 If we had to choose only one option between Redbubble and Zazzle, we would have preferred to go with Zazzle. It's a bigger platform, it has a wider product range and more importantly, in most cases Zazzle is cheaper than Redbubble.
Whether you are a buyer or a seller, Zazzle is our to recommended print-on-demand company.
Headquarters: Redwood City, California, United States

Customer Service No: +1-888-892-9953
Hot Products: Cool T-Shirts, Custom Mugs, DIY Invitations & Personalized Gifts
Fanjoy : Authentic Print-on-Demand Products For Fans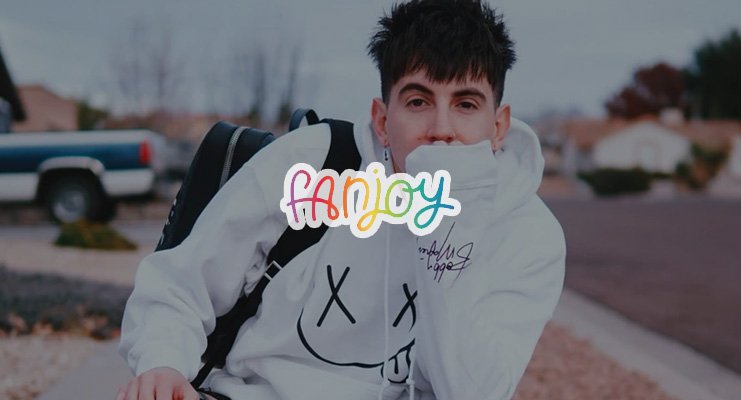 Fanjoy is a bit different than Redbubble and most other print-on-demand websites I shared on this page. If you are a YouTuber, or a social media activist with a huge fanbase, Fanjoy can be a great option for you to make serious money.
Click Here to find out how social media influencers and YouTube celebrities make tons of money using Fanjoy and how it can be a better alternative to Redubble for you too.
Hot Products: Official Merchandise e.g. Hoodies, Shirts, Phone Cases & Accessories From Popular YouTubers, Social Media Activists & Famous Public Figures
Imagekind : Fine Art and Photography for Every Wall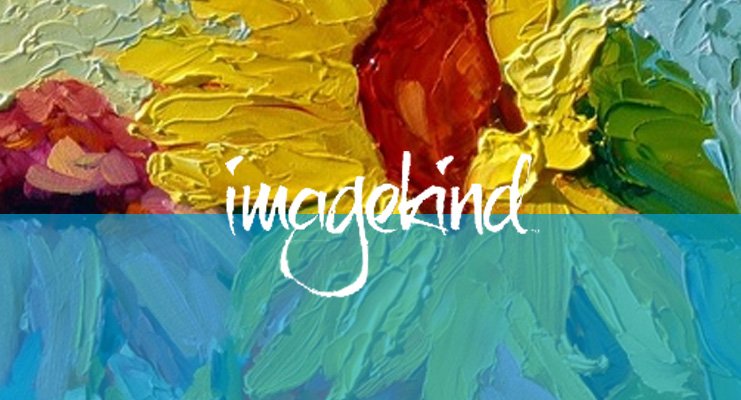 ImageKind is a very popular online gallery that features over 1 million museum-quality artworks. As an alternative to Redbubble, ImageKind is only recommended for those who are looking for unique wall art.
Presently, ImageKind doesn't offer other products e.g. custom t-shirts, personalized accessories etc. The most popular product categories at ImageKind include custom frames, canvas, prints and posters.
Hot Products: Prints, Posters Canvas & Framed Wall Art From Thousands Of Unique And Independent Artists
Customized Girl : Personalized Shirts, Tanks & Undies For Less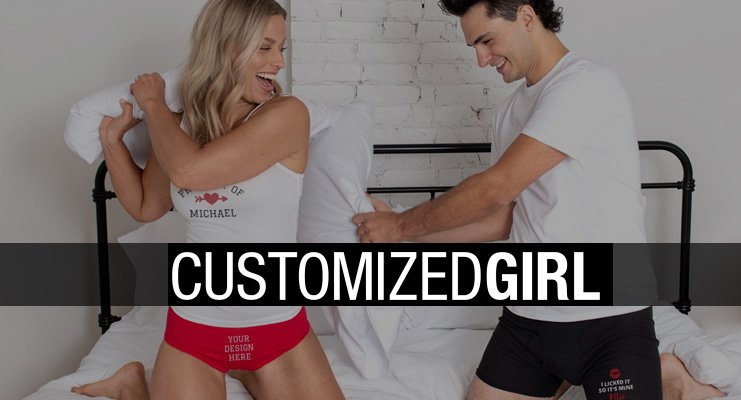 Customized Girl is one of the best places to buy personalized clothes like Redbubble at low prices. You don't really have to be an expert artist to design a piece that represents your unique taste and style. All you need is to go to their online design center. Use one of the pre-designed templates and add your own text, illustration or image.
When you are happy with your masterpiece, save your design and click Add To Cart button. There are no minimums. The good news is, Customized Girl offers free shipping on all US orders of $60 or more.
Hot Products: Custom Printed Tops, Leggings, Shorts, Swimsuits & Hats
CafePress : #5 On Websites Like Redbubble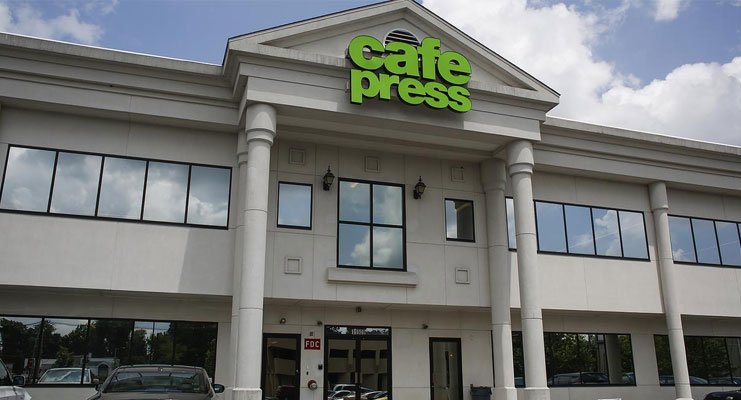 CafePress is the parent company of ImageKind and one the major players in stock and user-customized on demand products industry. CafePress can be a perfect place to shop almost everything you can find at Redbubble.
CafePress offers thousands of customizable products under several categories including T-Shirts & clothing, bags, housewares, decorative accessories for home and office, cases & covers, drinkware and a lot more. In many cases, CafePress is also cheaper than Redbubble.
Headquarters: Louisville, Kentucky, United States

Customer Service No: +1-877-809-1659
Hot Products: Custom T-shirts, Stickers, Posters, Coffee Mugs And A Lot More To Express Yourself
CustomInk : One Of The Largest Custom T-shirt Companies in The World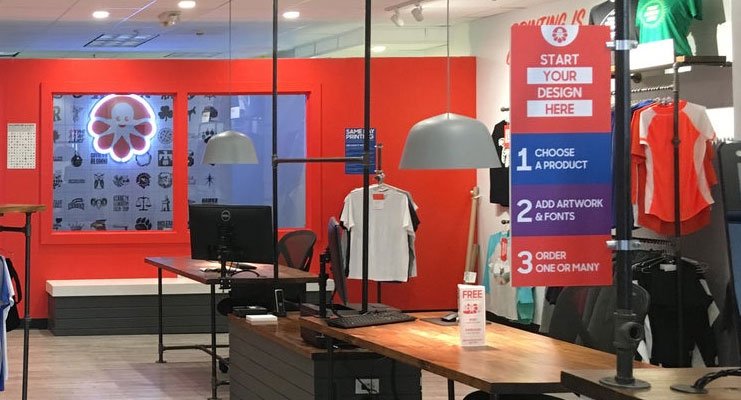 If you are looking for a better alternative to Redbubble to buy custom hoodies, sweatshirts, jackets or athletic wear for your team, school or company, Custom Ink may be what you need to visit.
Custom Ink is in custom apparel business for more than twenty years. The company has received a five-star rating from millions of customers from almost every corner of the planet. Custom Ink offers free standard ground shipping across the United States and Canada.
Headquarters: Fairfax, Virginia, United States

Customer Service No: +1-800-293-4232
Hot Products: Custom Apparel, Personalized Drinkware & Koozies, Bags, Custom watches, Tech Accessories, Pens & Notebooks
VistaPrint : Custom Printed Marketing & Promotional Material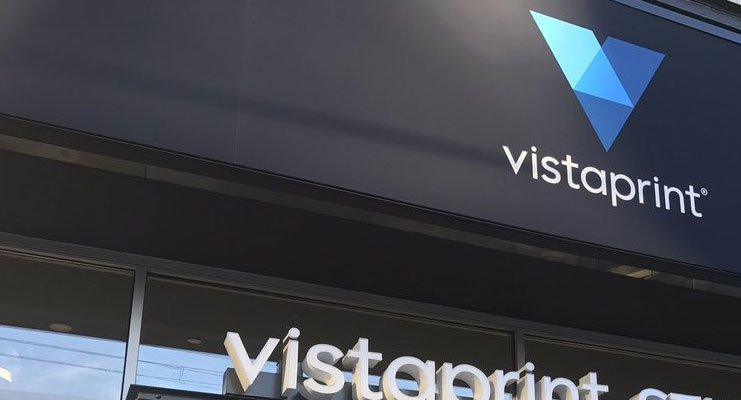 Are you running a small business? Do you have an awesome idea to promote your business? If you need custom printed marketing material to bring your vision to life, Vistaprint is a highly recommended alternative to Redbubble for this purpose.
From finest quality business cards to notepads, notebooks and custom invitations, Vistaprint offers a wide range of customizable promotional material for every budget.
Headquarters: Venlo, Netherlands

Customer Service No: +1-866-614-8002
Hot Products: Custom Printed Marketing Materials & Signage With Absolute Satisfaction Guarantee
Shutterfly : Photobooks Like Redbubble at 50% Discount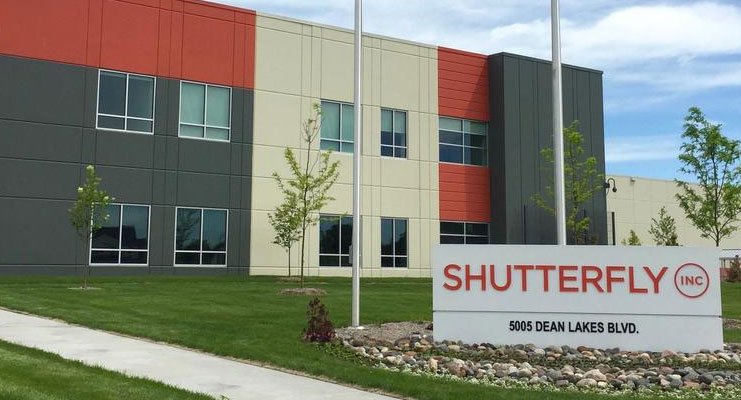 Do you like custom photobooks, family albums, personalized calendars and stationery? Shutterfly can serve you as a great alternative to Redbubble in this category.
Shutterfly is a publicly traded American company that specializes in photography products. It is one of the pioneers of on-demand-printing services in the United States. Shutterfly also offers free unlimited space to securely store your photos online.
Headquarters: Redwood City, California, United States

Customer Service No: +1-888-225-7159
Hot Products: Excellent Quality Photo Products That Are Printed In USA
BlueCotton : Print-on-Demand Service That is Way Faster Than Redbubble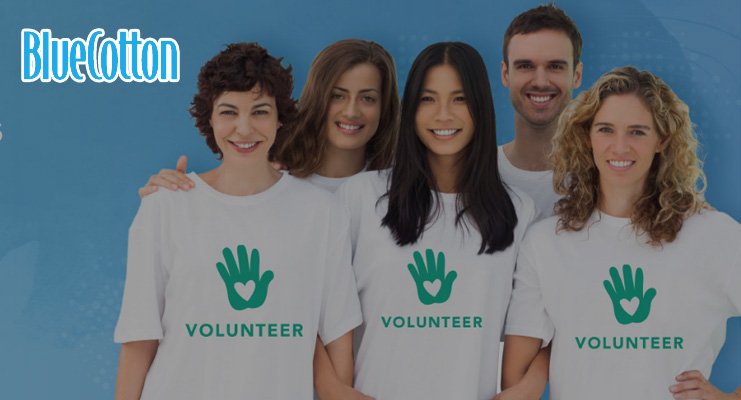 Like Custom Ink, BlueCotton is also in custom apparel business for more than 20 years. BlueCotton is a BBB accredited company. What this simply means is that, you can trust BlueCotton as a reliable alternative to Redbubble.
The online design studio of BlueCotton features several tools that are very easy to use. But the best part is, BlueCotton guarantees to deliver custom printed T-Shirts in 1 business day!
Headquarters: Bowling Green, Kentucky, United States

Customer Service No: +1-800-536-1435
Hot Products: Embroidered Shirts, Personalized Gifts & Affordable Custom T-Shirts
Printful : Start Your Own Online Print-on-Demand Website Like Redbubble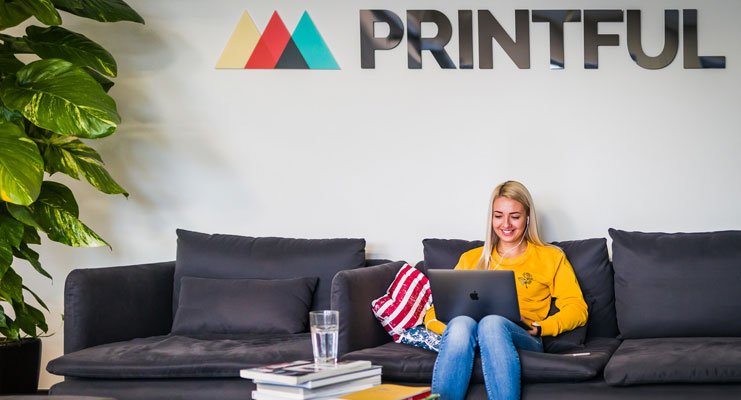 Printful is yet another GREAT fit for our today's post.  But this option is only recommended if you want to start your own business like Redbubble. Printful offers white-label printing service under your brand. Watch this video to learn how it works.
Would you like to suggest some other print on demand websites like Redbubble to include in this list? Please share your knowledge in the comments section below.
Headquarters: Charlotte, North Carolina, United States

Customer Service No: +1-818-351-7181
Hot Products: On-Demand Print & Low-Price Embroidery Fulfillment Service