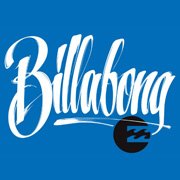 Billabong is a world-famous Australian brand that is famous for its fine quality range of sportswear, casual clothing, wrist watches, backpacks and other accessories for men and women. Headquartered in Queensland, Australia, Billabong was founded in the year 1973. Last year, Billabong generated over 1500 Million American Dollars in revenue. In this post, I am going to introduce you to some of the best sportswear brands like billabong. All of these brands and stores offer similar quality products, while a couple of them are also cheaper than Billabong. Below is a list followed by some basic introduction and links to the official websites of Top 10 Stores Like Billabong.
List of Top 10 Stores Like Billabong
Rip Curl > #1 on My List of Stores Like Billabong

Rip Curl is one of the most popular Australian manufacturers of sportswear. Rip Curl can be a very good alternative to Billabong to buy wetsuits, boardshorts, bikinis, watches and much more. Headquartered in Torquay, Australia, Rip Curl was founded in the year 1969. Rip Curl is known to be one of the Top 3 companies in Surf Industry.
Quiksilver > #2, One of The Best Companies in Surf Industry

Quiksilver is on No: 2 on Top 3 companies in Surf Industry in the world. Headquartered in Huntington Beach, California, Quiksilver was founded in the year 1969. The company is a great alternative to Billabong to buy apparel and sporting goods. Last year Quicksilver generated over 2 billion US Dollars in revenue.
Roxy > #3, High-Quality Swimwear & Outdoor Clothing

Roxy is a subsidiary of Quiksilver, Inc. and it was founded in the year 1990. Roxy Stores sell a huge variety of products under many categories including Swimwear, Outdoor Clothing, Recreational Equipment, Shoes, Surf & Snow. Roxy Stores also offer a great range of dresses, jackets, sandals and shoes for kids.
Pacsun > #4, An Affordable Alternative to Billabong

Pacsun (originally Pacific Sunwear) is another affordable alternative to Billabong. Pacsun is famous for its unique range of casual clothing, inspired by the youth oriented culture and lifestyle of California. Pacsun is a publically traded company that was founded in the year 1980. Presently, Pacsun employs over 10,300 people in some 650 retail stores across the United States and Puerto Rico.
Related Link: Stores Like Pacsun
Patagonia > #5 on Brands Like Billabong

If you have been searching for a good alternative to Billabong to buy weatherproofed outerwear, fine-quality packs and gear or shoes for men and women, Patagonia is a great option to go with. I personally love their lightweight, windproof and water-resistant jackets. Headquartered in Ventura, California, Patagonia was founded in the year 1973.
Related Link: Popular Brands Like Patagonia
The North Face > #6, Fine Quality Outerwear & Fleece Jackets

The North Face is another very good alternative to Billabong to buy outerwear, fleece, coats and footwear. The company also offers a beautiful collection of outdoor equipment e.g. backpacks, tents and sleeping bags. The North Face was founded in the year 1968 and the headquarter of the company is located in California.
Related Link: Brands Like The North Face
O'Neill > #7, High-Quality Surfwear & Snowear

O'Neill is a privately owned American company that specializes in Apparel, Snowear, Swimwear, Surfwear and other related products. Headquartered in Santa Cruz, California, O'Neill was founded in the year 1952. All of the products offered by O'Neill are of fine quality and the price range of products is also comparable to Billabong.
Zumiez > #8, Affordable Action-Sports Clothing

Zumiez is a publicly traded American company that primarily sells Action Sports Clothing. Founded in the year 1978, Zumiez is headquartered in Lynnwood, Washington. Presently, Zumiez operates more than 650 retail stores across the United States. Like Billabong, Zumiez is a great place to buy cutting edge clothing, skate shoes, skateboards & snowboards.
Related Link: Stores Like Zumiez
Columbia > #9, Ships Sportswear to 72 Countries Worldwide

Columbia is one of the top brands in sports and outerwear in the United States. Headquartered in Portland, Oregon, Columbia Sportswear presently operates over 100 retail outlets and ships its products to 72 countries across the globe. Some of the most popular categories at Columbia Sportswear include Rainwear, Fleece, Shirts, T-Shirts, Hoodies, Hiking Shoes and Waterproof Boots. My personal experience suggests that Columbia Sportswear can be a great alternative to any of the stores in this category and it is a balanced combination of quality & affordability.
Lands' End > #10 on Stores Like Billabong

Lands' End is another great alternative to Billabong that specializes in clothing and shoes for men, women and kids. Some of the other popular categories at Lands' End include home decor, beach towels, hats and school uniforms. Headquartered in Dodgeville, Wisconsin, United States, Lands' End was founded the year 1963. In addition to the US stores, Lands' End also operates several retail outlets across the United Kingdom, Germany, Japan, France and Austria.
Related Links