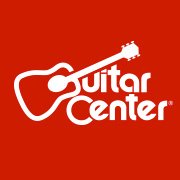 Guitar Center is known to be the best place to buy musical instruments on the planet. Guitar Center is a privately owned American company that was originally founded as "The Organ Center" in the year 1959. Presently, Guitar Center is headquartered in Westlake Village, California. Last year, Guitar Center generated almost 2.5 billion American Dollars in revenue. In this post, I am going to introduce you to some of the best music stores like Guitar Center. All of these stores sell similar quality, new and used music instruments at comparable or low prices. Below is a list followed by some basic introduction and links to the official websites of Top 10 Stores Like Guitar Center.
List of Top 10 Music Stores Like Guitar Center
Sam Ash > #1 on My List of Stores Like Guitar Center

Sam Ash is a family-owned company that operates a popular chain of music instrument stores in the United States. Headquartered in Hicksville, New York, the first Sam Ash store was opened in the year 1924. Presently, Sam Ash has almost 50 retail stores across the country. Sam Ash can be a great alternative to Guitar Center to buy Musical Instruments, Recording Equipment and related accessories.
Musician's Friend > #2, Similar To Guitar Center But Cheap

Musician's Friend is another great place and a good alternative to Guitar Center to buy musical gear. Headquartered in Westlake Village, California, Musician's Friend was founded in the year 1983. Musician's Friend is a subsidiary of Guitar Center. But in many cases, it offers more discount than its parent company and ships musical instrument to over 190 countries worldwide.
Sweetwater > #3, One Of The Leading Retailers Of Music Equipment

Sweetwater (or Sweetwater Sound, Inc.) is one of the leading retailers of music equipment in the United States. Sweetwater has a huge customer base that include independent musicians, recording studios, schools, churches, concert sound companies and broadcasters. Headquartered in Fort Wayne, Indiana, Sweetwater was founded in the year 1979. Last year, Sweetwater generated over 500 million American Dollars in revenue.
Amazon > #4, Sells Everything That Guitar Center Has To Offer

Amazon is the largest internet-based retailer on the planet. Headquartered in Seattle, Washington, Amazon was founded in the month of July, 1994. Every day, millions of people visit Amazon.com to buy almost everything you can find at Guitar Center. In the year 2015, Amazon generated over 107 billion Dollars in annual sales.
Related Link: Stores Like Amazon
Gibson > #5 on Music Instrument Stores Like Guitar Center

Gibson Brands Inc. is a famous American manufacturer of music instruments with a prime focus on guitars. Headquartered in Nashville, Tennessee, the company was original founded as Gibson Guitar Corporation in the year 1902. Like Guitar Center, Gibson is an amazing place to buy Electric Guitars and professional audio equipment.
M-Audio > #6, Professional Grade Music Instruments For Studios

M-Audio is wholly owned and operated by InMusic Brands. Headquartered in Cumberland, Rhode Island, M-Audio was founded in the year 1998. The company designs, manufactures, markets and sells a comprehensive range of products that include digital audio and MIDI interfaces, keyboards and MIDI controllers, synthesizers, loudspeakers, studio monitors, digital DJ systems, microphones and music software.
Zzounds > #7, Discounted Guitars, Drums & Amplifiers

zZounds is another major retailer of Musical Instruments in the United States. Some of the most popular product categories at zZounds Stores include Guitars, Drums, Amplifiers and other related equipment. Another very good thing about zZounds is that, it offers easy and zero-interest payment plans. Till the date, zZounds has fulfilled over 1 million orders.
SameDay Music > #8, Buy Guitars Online With Same Day Delivery

SameDay Music is a popular eCommerce website that sells all kind of musical instruments and equipment. As the name suggests, SameDay Music guarantees same-day shipment on every order. Presently, SameDay Music has more than 240,000 products in stock. The bestselling product categories at SameDay Music include Guitars, Bass, Keyboards, Drums, Audio Software & Recording Equipment.
Washburn > #9, Finest Guitars, Basses, Mandolins & Banjos

Washburn is known for its finest quality guitars. Washburn was originally founded in the year 1883 and it is one of the oldest music companies in the United States. In addition to its world-famous range of guitars, Washburn also manufactures, imports and sells high-end basses, mandolins and banjos. Music Instruments at Washburn may be expensive than all of the other places on this page.

Dave's Guitar > #10 on Stores Like Guitar Center

Dave's Guitar shop is one of the largest independently owned guitar stores in the United States. Headquartered in La Crosse, Wisconsin, Dave's Guitar was founded in the year 1982. Dave's Guitar is an authorized dealer of several world-famous brands. Some of these brands include Suhr, Rickenbacker, PRS Guitars, Martin & Co., GretSCH, Gibson, G&L, Fender, EpiPhone and Collings.
Related Links