For well over three decades, Forever 21 is one of the leading fast-fashion retailers in the United States. But if you want more options to choose from, you have come to the right place.
For this post, we have carefully selected to share some other stores like Forever 21. From similar dresses to tops, tees, leggings, and more, these alternative retailers offer better deals on the latest trends.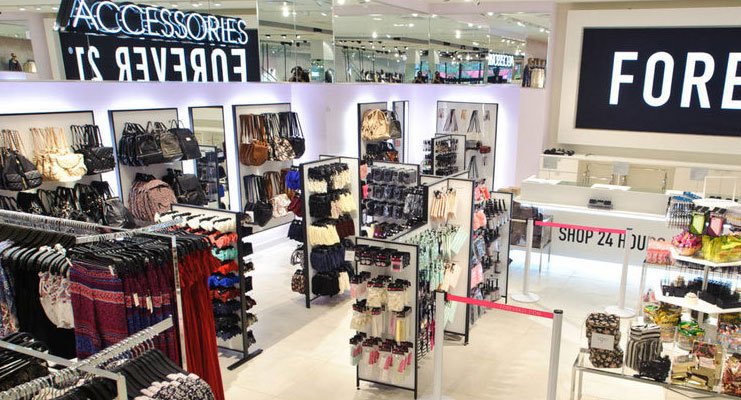 Forever 21 : A Quick Introduction Of The Company
Forever 21 is a Los Angeles, California based chain of clothing stores that was originally founded in 1984 by Do Won Chang (a Korean-born American businessman).
In February 2020, Authentic Brands Group purchased Forever 21 for $81 million.
Top 10 Forever 21 Alternatives
H&M : One Of The Largest Fast Fashion Retailers in The World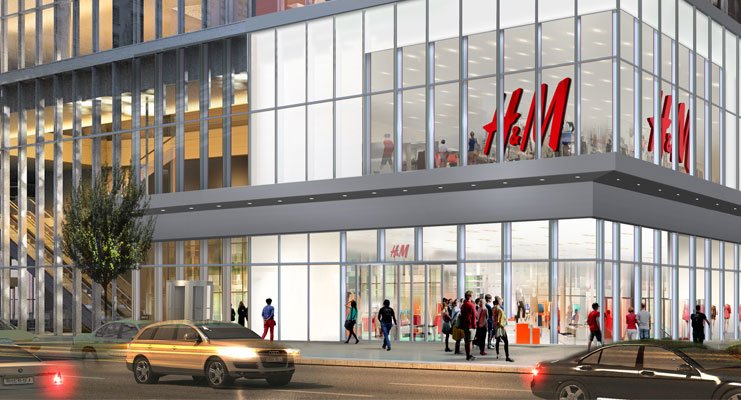 H&M is a Swedish multinational company, that is also the second-largest clothing retail company in the world. Like Forever 21, H&M is also very popular for its fast-fashion clothing for men, women and teenage girls.
H&M Stores sell almost everything that you can find at Forever 21 stores, mostly at comparable or even low prices.
Founded: 1947, Västerås, Sweden

Headquarters: Stockholm, Sweden

Customer Service No: +1-855-466-7467
Hot Products: Trendy and Affordable Dresses, Tops, Shirts & Blouses, Jeans, T-Shirts, Hoodies and Sweatshirts
Rue 21 : Latest Fashion Trends and Styles at Hugely Discounted Prices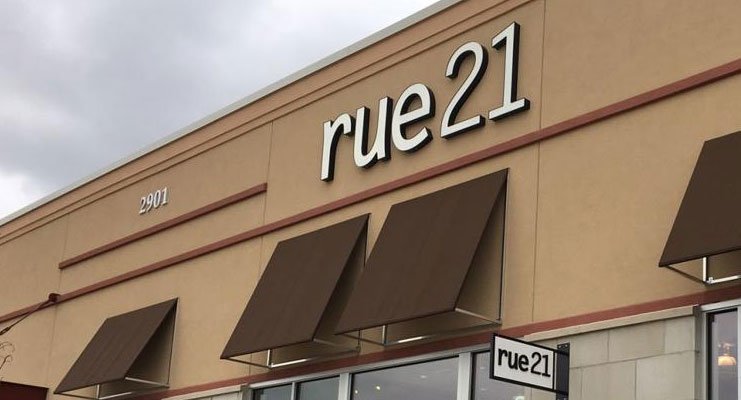 Rue 21 is another highly recommended alternative to Forever 21 to find the latest and most on-trend looks for guys and girls of every style. In addition to regular sizes, Rue 21 also offers a wide range of plus size clothes.
For a limited time, Rue 21 is offering a flat 40% site-wide discount with free shipping on all orders of $50 or more.
Headquarters: Warrendale, Pennsylvania, United States

Customer Service No: +1-866-533-4783
Hot Products: Plus Size Casual Dresses, Jumpsuits, Rompers. Graphic Tees, Distressed Jeans and Crop Tops
American Eagle : Latest and Classic American Summer Clothing Collection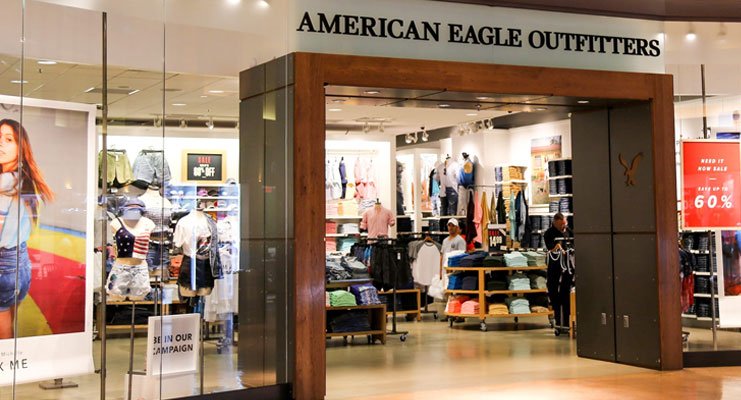 With over 1000 brick-and-mortar stores and a full-featured eCommerce website, American Eagle is one of the major American lifestyle clothing and accessories retailers.
In some cases, American Eagle may be slightly expensive than Forever 21, but still its an affordable option and a better place to find casual clothing.
Headquarters: Pittsburgh, Pennsylvania, United States

Customer Service No: +1-888-232-4535
Hot Products: Casual Tops, Bottoms, Loungewear, Bras & Bralettes, Undies, Swimsuits and Sleepwear
Old Navy : An Affordable Clothing Brands From The House Of GAP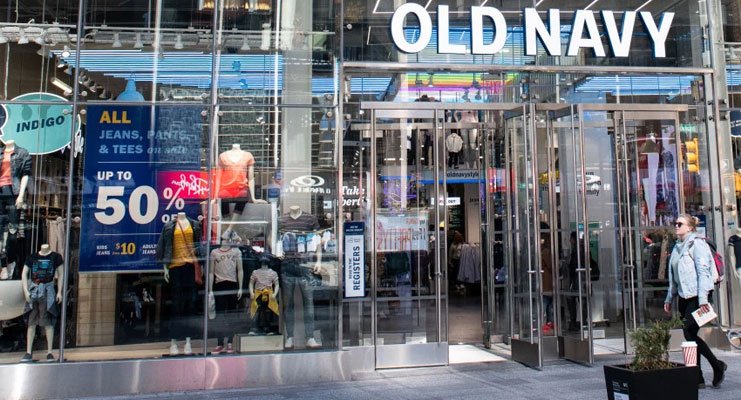 Old Navy is the sister company of Athleta and Banana Republic and is owned and operated by GAP, the largest clothing company in the United States.
Old Navy generates more than half of the total revenue of all brands under GAP (including intermix). At comparable prices, Old Navy offers better quality clothing than Forever 21.
Headquarters: San Francisco, California, United States

Customer Support No: +1-800-653-6289
Hot Products: Comfy Clothing For The Whole Family at Great Prices, Affordable and High-Quality Maternity Clothes
Urban Outfitters : #5 On American Clothing Stores Like Forever 21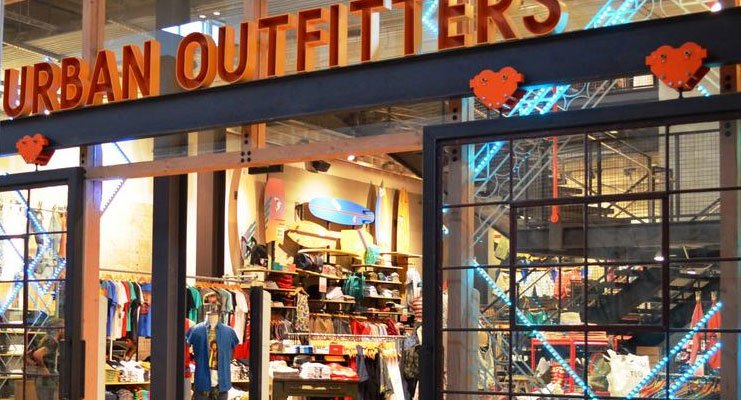 Urban Outfitters is the parent company of Free People and Anthropologie. One is a leading bohemian fashion brand while other is famous for its elegant dresses for special occasions.
Urban Outfitters is not cheaper than Forever 21. However, if you are not too price-conscious, shopping at Urban Outfitters will be a very pleasant experience for you!
Headquarters: Philadelphia, Pennsylvania, United States

Customer Service No: +1-800-282-2200
Hot Products: White Dresses, Little Black Dresses, Floral Maxi Dresses, Bodycon Dresses and Cocktail Party Dresses
Charlotte Russe : Latest Clothing, Shoes and Accessories at Unbeatable Prices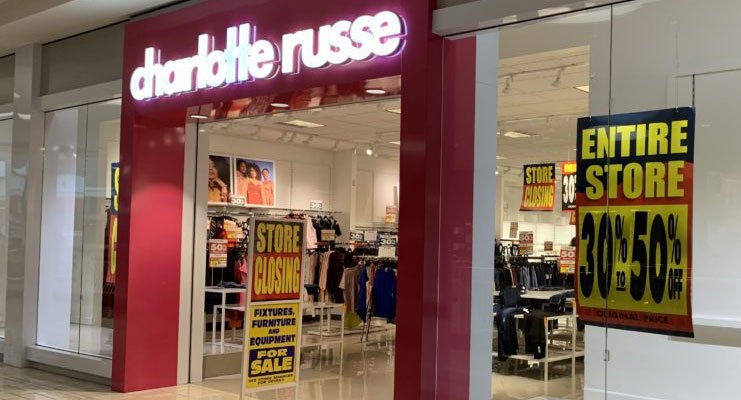 Charlotte Russe is not as big as Forever 21, but still, we strongly recommend that you visit this store.
Named after a world-famous French dessert, Charlotte Russe offers a good variety of dresses, shoes, and fashion accessories at a price point that every woman can afford.
Founded: 1975, Carlsbad, California

Headquarters: San Francisco, California, United States

Customer Service No: +1-888-211-7271
Hot Products: Heels, Boots and Booties, Sneakers, Sandals, Slides, Flats, Wedges, Scarves, Bags and Wallets, Belts, Sunglasses and Beauty Products
Hollister : Super-Awesome and Comfortable Casuals and Activewear For Guys and Girls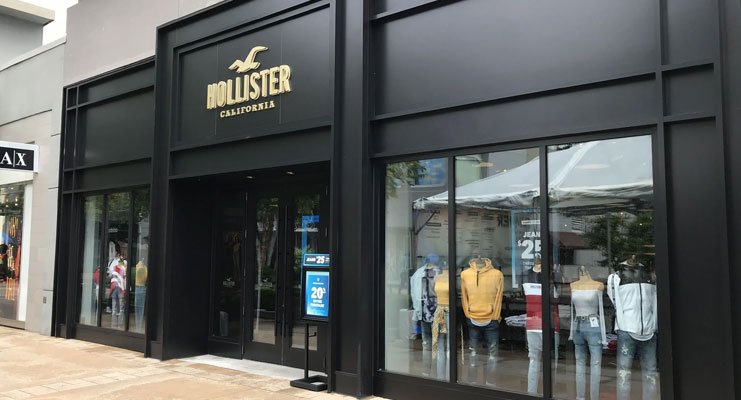 Hollister is a wholly-owned subsidiary of Abercrombie & Fitch. But the GOOD NEWS is, Hollister is not as expensive as its parent company.
Hollister can serve young men and women as a better alternative to Forever 21 to buy well-designed, well-crafted, and very comfortable casual clothes and activewear. Right Now, Hollister is offering a 60% sitewide discount.
Headquarters: New Albany, Ohio, United States

Customer Service No: +1-866-426-1285
Hot Products: Loungewear, Jackets & Coats, Shorts, Joggers, Sweatpants, Classic Straight and Skinny Jeans, Polo Shirts
Zara : Fast-Fashion by The World's Largest Apparel Retailer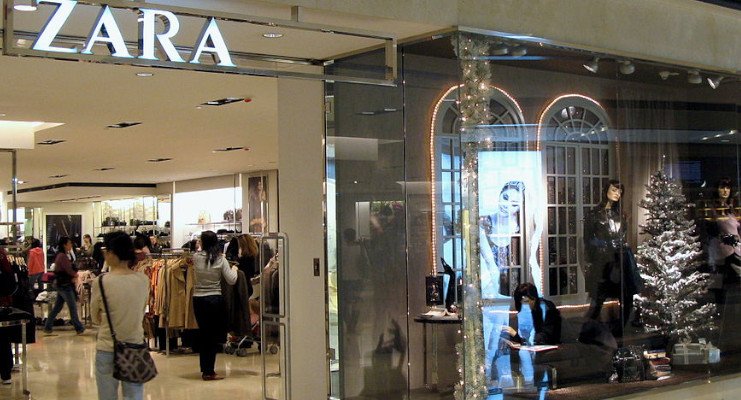 We hope you already know this one. Zara is owned by Inditex, the world's largest clothing retail business group.
Like Urban Outfitters, Zara also isn't a cheap alternative to Forever 21. But Zara is not as expensive as other similar looking fashion brands and designer labels.
Founded: 1974, A Coruña, Spain

Headquarters: Municipality of Arteixo, Spain

Customer Service No: +1-855-635-9272
Hot Products: Blazers, Coats, Formal Dresses & Jumpsuits, Pants, Skirts, Knitwear and Trendy Fashion Accessories
Pacsun : A Great Equivalent to Forever 21 For Young Men and Women in Their Early Twenties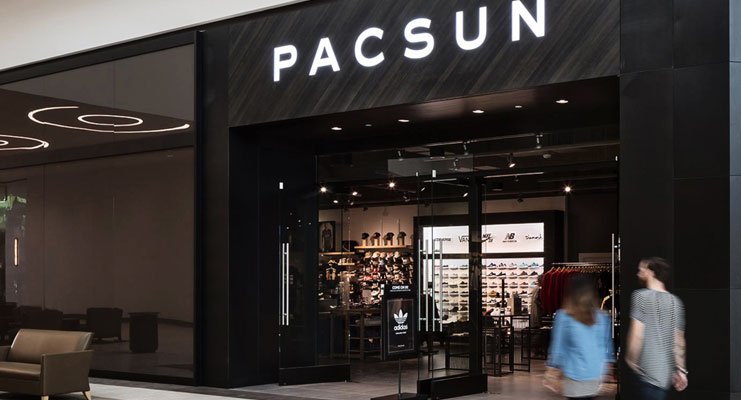 Founded: 1980, Newport Beach, California

Headquarters: Anaheim, California, United States

Customer Service No: +1-877-372-2786
Hot Products: Midi Denim Shorts, Tie-Dye Crop Tops and Hoodies, Summer Bodysuits and Camis, Basic Tees and Tanks, Bikinis and Swimsuits, Bags and Backpacks
Victoria's Secret : #10 On Clothing Stores Like Forever 21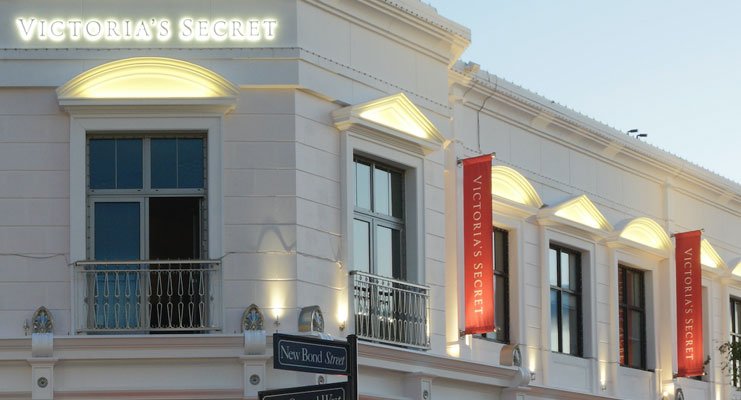 When it comes to women's lingerie and panties, Victoria's Secret really is the synonym to Sexy Styles and Hot Trends. Victoria's Secret can also be a good alternative to Forever 21 for women to buy the most comfortable sleepwear and sportswear.
For a limited time, Victoria's Secret is offering FREE standard shipping on all orders of $35 and FREE 2-Day Shipping on orders that exceed $125.
Hot Products: Push-Up Bras, Thongs & V-Strings, Bikini Panties, Shapewear, Bridal Boutique, Pajama Sets, Sleepshirts, and Nighties