Aritzia unquestionably is one of the top-rated Canadian fashion boutiques for women, equally popular with the style-conscious women in the United States. For our today's post, we have carefully selected to share some other stores like Aritzia that offer similar dresses, jackets, coats, and sweaters at comparable or low prices.
Aritzia : A Quick Intro to the Company
Aritzia has been around for almost four decades. The first-ever Aritzia store was opened in 1984, in a shopping mall in Vancouver.
Presently, Aritzia is a publicly traded company that operates 101 brick-and-mortar stores and a full-featured online clothing store. Aritzia is still headquartered in Vancouver, British Columbia, Canada, but now serves a vast customer base across the entire North American region.
In addition to its in-house labels, Aritzia Aritzia stores also carry a wide range of clothing and accessories from other world-famous brands including Levi's, Adidas, Herschel, New Balance, and J Brands Jeans.
Top 10 Aritzia Alternatives / Similar Companies
Anthropologie : #1 on Our List of Women's Fashion Boutiques Like Aritzia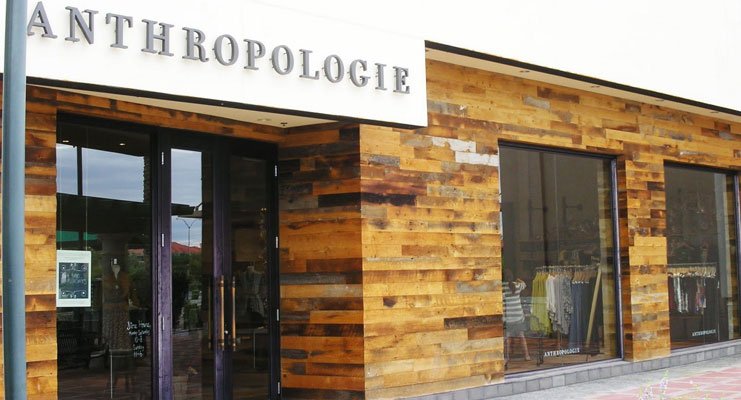 Anthropologie is a subsidiary of Urban Outfitters, one of the major American clothing companies that owns several other world-famous fashion labels for women including Free People and BHLDN.
Headquartered in Philadelphia, Pennsylvania, Anthropologie is famous for its curated assortment of dresses and fashion accessories for women, making it a great alternative to Aritzia. Anthropologie also offers a huge variety of products for home furnishing and décor.
Headquarters: Philadelphia, Pennsylvania, United States

Customer Support No: +1-800-309-2500
Hot Products: Cocktail & Party Dresses, Formal Dresses, Wedding Guest Dresses, Jeans, Jackets, Sweaters, and Kimonos
Loft : Stylish & Beautiful Women's Clothing that is Feminine and Casual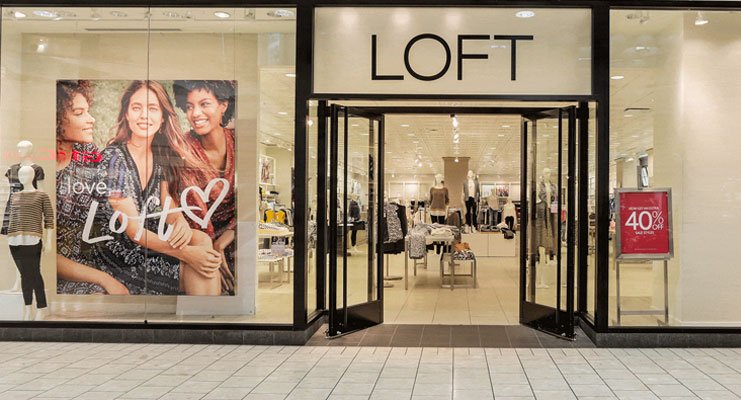 Loft is a subsidiary of Ann Inc., one of the leading names in the world of women's fashion in the United States.
Presently, Loft operates over 650 stores across the United States, Canada, and Mexico. Loft is famous for its unique collection of "more relaxed" fashion for work and home.
The clothing, footwear, and accessories for women sold at Loft Stores fall in the "upper-moderate" price category. That's why, in some cases, Loft may be a bit more expensive than Aritzia. However, once you enter a Loft store, it would be hard for you to leave empty-handed.
Headquarters: New York, NY, United States

Customer Support No: +1-888-563-8444
Hot Products: Gorgeous Outfits, Perfect-Fitting Pants, Blouses, Skirts, Suits, and Trendy Fashion Accessories
Abercrombie & Fitch : The Original Authority on The Classic American Fashion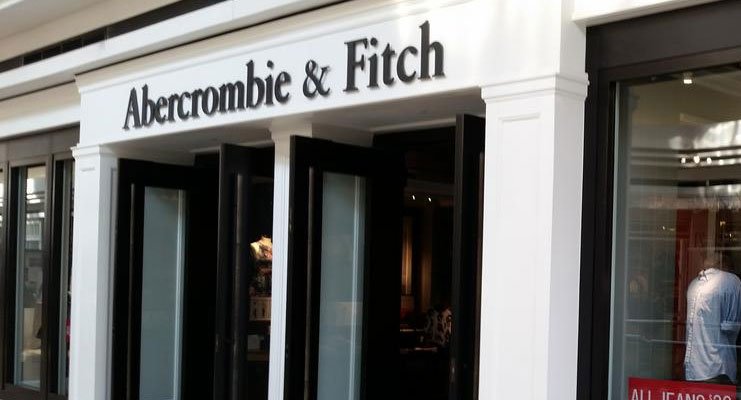 Abercrombie (Abercrombie & Fitch) also known as A&F is the parent company of HollisterCo. & Gilly Hicks. Abercrombie offers a comprehensive variety of upscale casual wear and can serve as a great alternative to Aritzia for young women.
Abercrombie presently operates over 850 retail stores and ships its products to more than 100 countries worldwide. Last year, Abercrombie generated almost 4 billion American Dollars in revenue.
Founded: 1892, Manhattan, New York City

Headquarters: New Albany, Ohio, United States

Customer Service No: +1-866-681-3115
Hot Products: High-Quality Denim, Coats & Jackets, Active Clothing, Intimates & Sleepwear, Swimwear, Shoes, Fragrances, and Bodycare Products
Talbots : Modern Classic Clothing & Apparel for Women of All Shapes and Sizes
Talbots specializes in trendy clothing, fashion accessories, and footwear for women. Presently, Talbots employs over 9000 people in more than 500 retail stores across the US and Canada. In most cases, the price range of products at Talbots and Aritzia are comparable.
Talbots is owned by Sycamore Partners (a private equity firm) based in New York City. Sycamore Partners also operates many other famous brands including Lane Bryant, Dressbarn, Staples, and many others.
Headquarters: Hingham, Massachusetts, United States

Customer Service No: +1-800-992-9010
Hot Products: Little Black Dresses, Printed Maxi Dresses, Clothing for Special Occasions, Jumpsuits & Rompers, Blazers, Skirts, and High-Quality Shoes
Nordstrom : #5 on Women's Clothing Stores and Websites Like Aritzia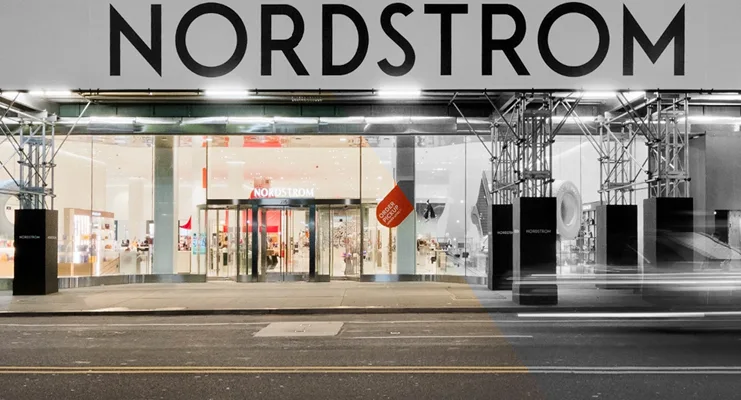 Nordstrom is a popular American chain of retail stores that specializes in upscale clothing, footwear, and jewelry by top brands.
Generally, Nordstrom is considered to be a more expensive place to shop than Aritzia. But according to our research, if you spend some time at their eCommerce website, you'll find plenty of attractive deals and hugely discounted designer clothing.
AND, here is one more reason to try Nordstrom. This clothing company offers free shipping and FREE returns on every order. So if anything goes wrong and you feel you are not fully satisfied with your purchase, you can simply take advantage of the free returns policy.
By the way, Nordstrom also operates Nordstrom Rack an off-price fashion retailer and HauteLook, a major competitor of Zulily (the leading American flash sale website).
Headquarters: Seattle, Washington, United States

Customer Service No: +1-888-282-6060
Hot Products: Designer Dresses, Upscale Makeup & Personal Care Products, Shoes, Fashion Jewelry, and High-end Fashion Accessories for Women
Reformation : Better Deals on Sustainable Women's Clothing with Free Shipping & Free Returns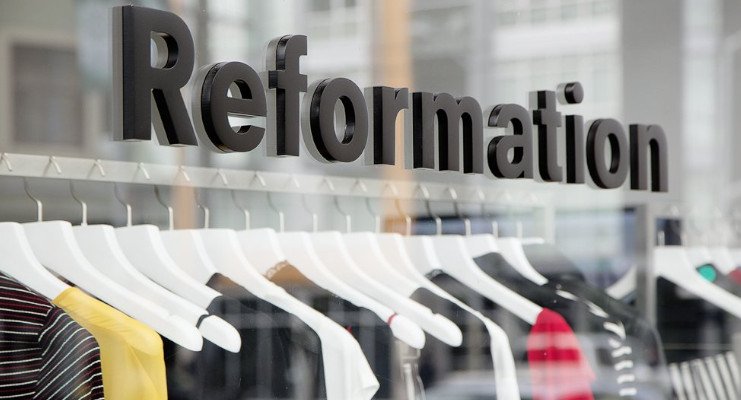 Reformation entered the world of the American fashion industry with a mission to make sustainable clothing affordable for everyone.
100% of the clothing, shoes, and accessories offered at Reformation stores are produced with ethically-sourced and environmentally-friendly materials. The best part is, in most cases, Reformation can serve as a cheap alternative to Aritzia.
Headquarters: Vernon, California, United States

Customer Service No: +1-855-756-0560
Hot Products: Sustainable Long and Short Dresses, Pants & Shorts, Skirts, and Two Piece Sets
Chico's : Fabulous Selection of Women's Tops, Bottoms & Jewelry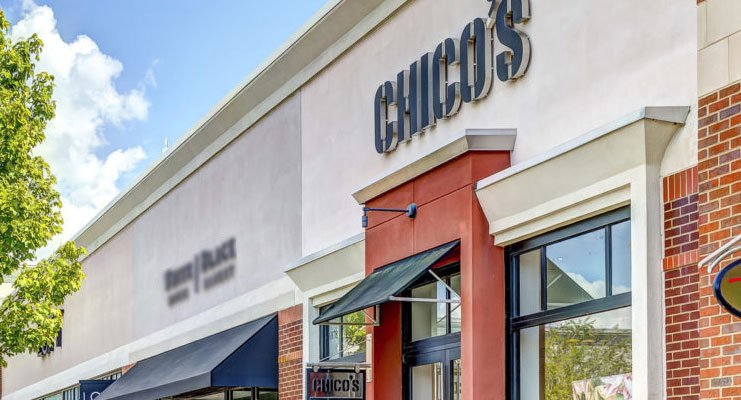 Chico's is another great place to shop for the latest clothing for missy, petite, and tall women. Chico's also owns and operates multiple chains of specialty stores including Boston Proper and White House Black Market.
Chico's is famous for its huge collection of up-to-the-minute styles in women's designer clothing, shoes, and high-end fashion accessories. Both Aritzia and Chico's offer clothing and accessories for women at comparable prices.
Headquarters: Fort Myers, Florida, United States

Customer Service No: +1-888-855-4986
Hot Products: Plus Size Women's Clothing, Casual Tops & Tees, Jeans, Handbags, Shoes, Necklaces, Earrings, and Bracelets
Madewell : One of The Best Places to Shop for Women's Jeans in The United States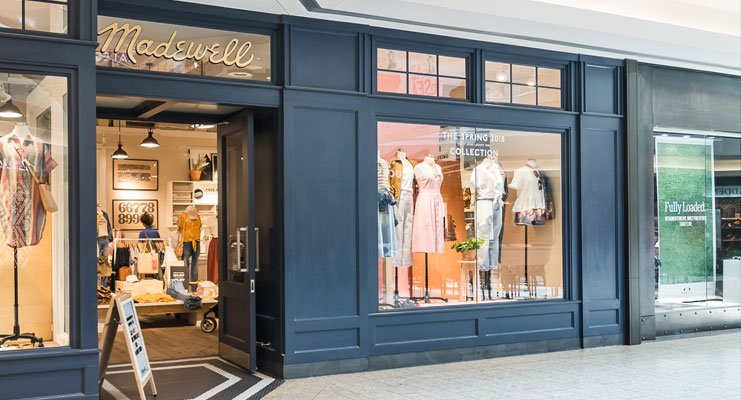 Madewell is owned by Leonard Green & Partners, an American equity investment firm that operates many other famous businesses including J. Crew and Sports Authority.
If you are looking for an Aritzia alternative to buy SERIOUSLY Great Jeans for women, Madewell is a highly recommended option for you. Madewell also offers a beautiful collection of timeless leather jackets, Tees, and high-quality leather boots.
Headquarters: New York, NY, United States

Customer Service No: +1-866-544-1937
Hot Products:  The Finest Quality Denim Jeans Collection Including Boyfriend Jeans, Stright, Wide-Leg, Slim-Fit & Flared Styles, Denim Shorts & Skirts, Denim Shirts, and Denim Jackets
Zara : The World's Most Popular Fast-Fashion Retail Company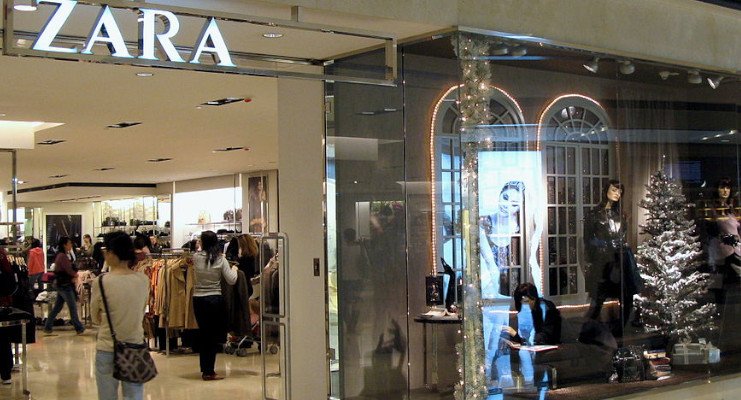 Zara is a subsidiary of the Inditex business group of Spain. Inditex is the world's biggest fashion group that runs over 7200 clothing stores in 93 countries worldwide.
Zara was founded in the year 1974. The company specializes in trendy clothing, footwear, and accessories for men, women, and kids. The quality of stuff offered at Zara Stores is comparable to Aritzia, while in many cases it can serve as a cheap alternative.
Founded: 1974, A Coruña, Spain

Headquarters: Municipality of Arteixo, Spain

Customer Service No: +1-855-635-9272
Hot Products: Summer and Winter Must Haves, Midi and Mini Dresses, Blazers, Jeans, Pants, Coats & Jackets, Swimwear, Shoes, and Bags
Revolve : #10 on Women's Clothing Brands and Stores Like Aritzia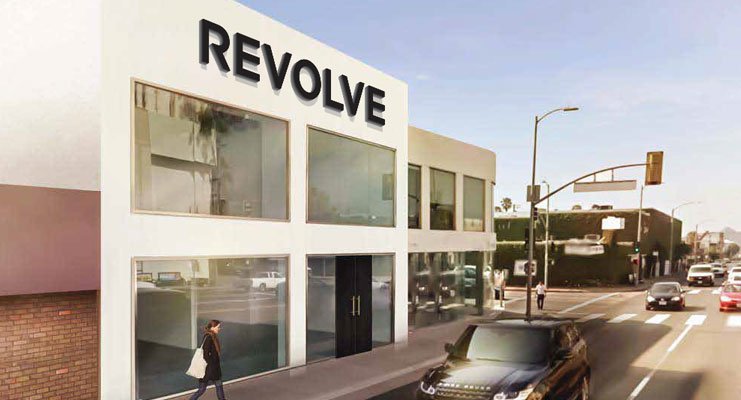 Revolve is a very popular website that is known to be the home to the world's most coveted designer fashion labels. Some of the bestselling upscale fashion brands at Revolve Clothing include BCBG, LoveShackFancy, Mara Hoffman, Canada Goose, Filson & Stussy.
If you prefer to shop online from the convenience of your home, like Aritzia, Revolve is a trusted website to find better deals on the latest designer apparel, footwear, and accessories for men, women, and kids.
Headquarters: Cerritos, California, United States

Customer Service No: +1-888-442-5830
Hot Products: Best Prices on Women's Clothing by Top 500 Designer Brands with Free Shipping and 30-Days Easy Returns Policy