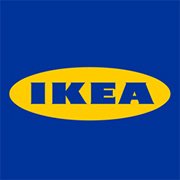 Ikea is a world-famous and largest furniture retailer on the planet that designs and sells ready to assemble furniture. Ikea was founded with a passion for home furnishing by Ingvar Kamprad in 1943. The company operates several retail outlets and online stores in many countries in Europe, Asia, North America, Oceania, Africa and Atlantic. Ikea is famous for its beautifully designed, cost-effective and ready to assemble beds, chairs, couches and a huge variety of other home accessories. If you are reading this, I am sure you are interested in some other good placed to buy furniture. Below is a list and some basic information about Top 10 stores like Ikea to buy furniture online.
Best Places to buy Furniture Online
Crate and Barrel > #1 on My List of Stores Like Ikea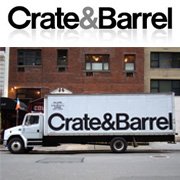 If you are searching for an Ikea alternative store to buy good quality indoor or outdoor furniture at affordable prices, visit Crate & Barrel. This American chain of retail stores was founded in Chicago in the year 1962. Currently it operates over 170 retail outlets across the United States, Canada, Dubai and Singapore. Crate & Barrel also ships its ready to assemble furniture products to almost every reputable country in the world. Because of my personal experience with this furniture retailer and positive reviews from thousands of American and international customers, I placed Crate and Barrel at #1 on this list of stores like Ikea.
Related Link: Stores Like Crate & Barrel

WayFair > #2, a Great Place to Buy Furniture Online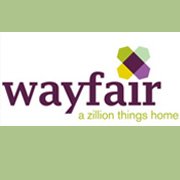 Wayfair is another big name in furniture-retail industry that was included in the list of America's Most Promising Companies by Forbes in 2013. Because of its huge collection of over 7 million carefully chosen furniture products from 7K suppliers, Wayfair is one of the best alternatives to Ikea to buy all kind of home & office furniture and décor goods. The company was founded in 2002 and is headquartered in Boston, United States. Wayfair also has a very good track record and I was so confused between Wayfair and Crate & Barrel when deciding which furniture store to place on #1 as an Ikea alternative.
Related Link: Furniture Sites Like Wayfair

Cymax > #3 on Ikea Alternative Stores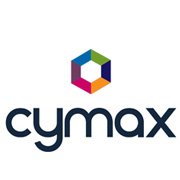 Cymax is a privately owned, Canada based online furniture retailer that started its operation in the year 2004. Cymax primarily ships its furniture to Canada and the United States. The company has an inventory of over 75000 products that include bedroom sets, living room furniture e.g. chairs, couches & tables, furniture for kitchen and dining, office furniture and a wide variety of fancy lighting and other home and office décor products. In 2012, this online furniture store was included in Top 200 retailers by the Internet Retailer Magazine. I rate Cymax at #3 on this list of similar stores like Ikea.

One Way Furniture > #4 Similar to Ikea but Cheap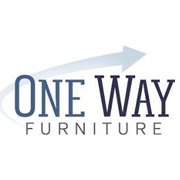 One Way Furniture is another privately owned Ikea alternative. The company was founded by Mitchell Lieberman (the first seller of new furniture on eBay) in 2001 and is based in Melville, New York. One Way Furniture is famous for its unique and reasonably priced range of living room, bedroom, entertainment, office, college, baby and outdoor furniture. The company also sells beautiful lighting, lamps and unique decoration accessories for your home and office. This company is a BBB accredited business with A+ rating. Buying furniture from One Way Furniture means you get up to 70% discount on market retail price, because you are buying directly from the manufacturer and there is no retailer or any middleman involved.

Raymour & Flanigan > #5 On Furniture Stores Like Ikea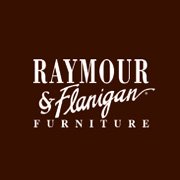 Raymour & Flanigan is a Liverpool, New York based American chain of furniture retail-stores that was established in 1946 by 2 brothers Bernard Goldberg and Arnold Goldberg. If you are on a budget, but want to buy furniture for your dream home that expresses your unique style, Raymour & Flanigan is a go-to place and a good alternative to Ikea Furniture. The company offers an impressive variety of classic and modern furniture for every room and budget. The quality of furniture at Raymour & Flanigan is very reliable and the price is a bit lower than your expectations.
Related Link: Stores Like Raymour & Flanigan

Manchester Wood > #6, American Made, Solid Wood Furniture
Manchester Wood is famous for its high-quality solid wood furniture. This company primarily designs, manufactures and sells a good range of tables e.g. coffee tables, console and accent tables, desks, custom furniture for small space, TV stands, cabinets, benches and beautiful outdoor furniture. You may feel, the price of furniture at Manchester Wood is a bit higher than Ikea and every furniture store in this list. But as a matter of fact, none of these stores matches the quality of furniture offered by Manchester Wood. This company is also a BBB accredited business. In other words, if you are not too price-conscious, you will love the solid wood furniture products offered by this store.

Kane's Furniture > #7 Ikea Alternative with Lifetime Guarantee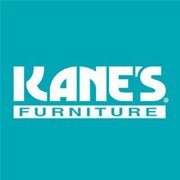 Kane's Furniture is a Florida based chain of furniture-stores. The company was started in the year 1948 by Maurice A. Rothman. Because of the good quality of furniture and affordable prices, very soon the company attracted the local community. Today, Kane's Furniture is one of the most popular destinations across the United States to purchase all kind of home and office furniture. The company offers a lifetime guarantee on its living room, bedroom, dining room and office furniture. I have never been a customer of Kane's furniture. But after reading many positive reviews by verified customers, I placed Kane's Furniture at #7 on this list of Stores like Ikea.

Furniture Crate > #8 on Stores Like Ikea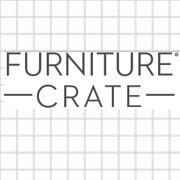 Furniture Crate (a part of Mattress USA) is one of the fastest growing online furniture stores. Furniture Crate was founded in the year 2008 and as of December 2015, the company shipped over 250K orders from its Michigan based warehouse to almost every corner of the United States. One of the good things about this furniture store is that, it ships all of the orders for free as long as you live somewhere in the United States (no minimums). Furniture Crate offers a good collection of home and office furniture and most of the time it offers a premium mattress for free when you purchase a bedroom set.

Everything Furniture > #9 on Ikea Alternative Stores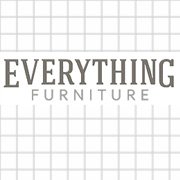 Everything Furniture is a privately owned furniture retailer with a mission to sell all kind of home and office furniture at minimum possible rates. The company was founded in the year 1995. With reference to its annual sales volume and number of customers, there is no comparison between Everything Furniture and Ikea. But if you browse their beautiful and reasonably priced inventory of bedroom sets, living room and office furniture I hope you will find what you need at very affordable price. Everything Furniture offers a good range of bunk beds, twin beds, accent tables, lamps, jewelry armoires, chairs, couches and bar stools.

Art Van > #10, Affordable Furniture Store Like Ikea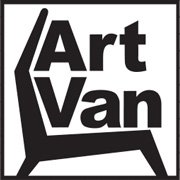 Founded in the year 1959, Art Van is the last entry on my today's blog post. Art Van is a Michigan based and privately owned chain of furniture retail stores in the United States. The company operates over 100 stores across the US where it employees over 4000 people. Art Van also has a full-featured web-based store to sell its whole range of furniture and home décor products online. In the year 2014 the company generated more than USD 700 million in revenue.
Related Link: Stores Like Art Van
Have you ever purchased anything from any of these Ikea similar stores? Do you know about some other online furniture stores like Ikea that you have personally tried? Please join the discussion and share you experience in the comments area.
Related Links