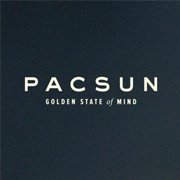 Pacsun is a United States based, publically operated company that is famous for its trendy clothing and shoes for teenagers and young adults. The company was founded by Jack Hopkins and Tom Moore in the year 1980. In 2014, Pacsun generated over USD 215 million in revenue from its more than 800 retail outlets across the United States and Puerto Rico and a full-featured ecommerce store. In this post I am going to introduce you to some other clothing stores like Pacsun. Some of them sell similar stuff at comparable prices while others are cheaper than Pacsun.
Top 10 Online Clothing Shops Like Pacsun
Tilly's > #1 on My List of Stores Like Pacsun

Tilly's, founded in 1982 as "The World of Jeans and Tops", is one of the best alternatives to Pacsun and one of my personal favorites to buy action-sports clothing, shoes and equipment. Headquartered in California, Tilly's presently operates over 200 retail clothing stores across the United States. While it is not a cheaper alternative, but the quality of products and prices at Tilly's are comparable to Pacsun.

DrJays > #2, Similar to Pacsun but Cheap

If you have been looking for a cheaper alternative to Pacsun, take a look over DrJays. The company was founded in the year 1975 and currently it showcases over 20,000 styles in streetwear and American heritage clothing. Some of the popular brands that you can find at DrJays include Adidas, LRG, Rocawear and Under Armour. DrJays offers a complete range of casual clothing and footwear for young adults and teenage boys and girls.

Journeys > #3, Another Cheap Alternative to Pacsun

Journeys is another popular American chain of retail stores that specializes in clothing, shoes and accessories for men, women and kids. The company operates several clothing stores across the US and Canada. Journeys offers an impressive variety of low-priced Jeans, T-Shirts, Sweatshirts, Hoodies, Socks, Undergarments, Shoes and a lot more. The company also offers a very flexible, free-return policy.
Related Link: Stores Like Journeys

Karmaloop > #4, Cheap Streetwear Clothing and Shoes

Karmaloop was started by Greg Selkoe in the year 2000 with a passion to sell Urban Style and unique Streetwear for men and women at very cost-effective prices. Millions of style-conscious American guys and girls visit Karmaloop every month to shop their favorite clothing and footwear brands at discounted rates. Some of the most popular brands showcased at Karmaloop include Adidas, Pink Dolphin, Elwood, Crooks & Castles, Lira and Rothco.
Related Link: Stores Like Karmaloop

Zumiez > #5, Cheap Clothing & Shoes for Skateboarding

Zumiez (originally known as Above the Belt) was founded in the year 1978 by Tom Campion. While it is a comparable alternative to Pacsun, but primarily, Zumiez is a very popular name in clothing and shoes for Skateboarding, Snowboarding, Surfing and Motocross. Zumiez is not cheaper than Pacsun, but it is a good alternative to buy high-quality Flannel shirts, T-Shirts, Jeans, Hoodies, Baseball Hats, Windbreakers, Leggings, Joggers and pretty much everything you can find at Pacsun at comparable prices.
Related Links: Other Clothing Stores Like Zumiez

Hot Topic > #6 on Clothing Stores Like Pacsun

Hot Topic is a California based, privately owned chain of clothing stores that offers a wide variety of band-related apparel and accessories. Started in the year 1988, Hot Topic presently operates over 600 retail clothing stores for teenage guys and girls. The price range of clothing and accessories at Hot Topic is slightly higher than Pacsun, but if you are not too price conscious, I hope you will enjoy your visit to a nearest Hot Topic store.
Related Link: Other Stores Like Hot Topic

Forever 21 > #7, Affordable Clothing for Men & Women

Forever 21 is not a direct competitor to Pacsun, as there is a huge difference between the volumes of both the companies. However, Forever 21 sells everything you can find at Pacsun. In fact, there is a good chance to find similar quality products at lower prices. Forever 21 is one of the leading clothing-retailers in the United States, UK, Asia and Middle East. The company generated over 4.4 billion Dollars in revenue in 2015 alone.
Related Link: Cheap Clothing Stores Like Forever 21

Asos > #8, Latest Fashion Clothing for Guys & Girls

Asos is another popular alternative to Pacsun and an online clothing store that is headquartered in London, England. In addition to its own range of clothing and accessories for men and women, Asos also showcases over 850 world-famous brands. The company was founded in the year 2000 and it generated over 1.2 billion Dollars in revenue in the year 2015.
Related Link: Stores Like Asos

Urban Outfitters > #9 on Stores Like Pacsun

Like Forever 21, Urban Outfitters is also another big name in retail clothing industry and it is not a direct competitor to Pacsun. However, Urban Outfitters sells a full range of clothing for men and women, fashion accessories, undergarments and shoes at comparable prices. Additionally, it is also a good place to buy home décor products. Urban Outfitters is a publicly operated business that generated over 3.5 billion Dollars in revenue in 2015.
Related Link: Clothing Stores Like Urban Outfitters and Free People

American Eagle > #10 on Cheap Pacsun Alternatives

American Eagle is the last entry on my today's post. This American chain of clothing and accessories retailers was founded in the year 1977. Presently, the company operates over 900 retail outlets. American Eagle can be another good alternative to Pacsun to buy low-priced Jeans, T-shirts, shoes and accessories for men and women.
Related Link: Stores Like American Eagle
Have you already tried one or more of these Pacsun alternatives? Do you know about some other clothing stores like Pacsun that you have personally tried? I encourage you to share you online shopping experiences with the audience of this page.
Related Links