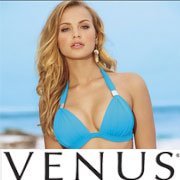 Venus is a truly American clothing retailer that is famous for its hottest and unique styles of lingerie and swimwear for women. Venus was founded in the year 1982 and currently it is headquartered in Jacksonville, Florida. The company showcases a beautiful collection of carefully chosen products under several categories including Naughty Lingerie & Shapewear, Dresses, Tops, Sweaters, Pants, Outerwear, Short Skirts, Shoes, Stylish Swimwear, Jewelry and other accessories for women. If you are reading this, I am sure you are looking for some Venus alternatives that sell comparable clothing and accessories at relatively low prices. Below is a list of Top 10 similar stores like Venus.
Top 10 Clothing Stores Like Venus
Athleta > #1 on My List of Stores Like Venus

Athleta is one of my personal-favorites and a great alternative to Venus to buy Yoga Clothing, Swimwear, Running Clothing and stylish sports-bra and tops for women. Athleta is a subsidiary of GAP Inc. that was founded in the year 1998. If you are looking for a high-quality alternative to Venus, I rate this clothing store at #1.
Related Link: Stores Like Athleta

Swimoutlet > #2, The Web's Most Popular Swim Shop

I have never been a Swimoutlet customer, but after browsing their collection, comparing their prices, reading countless reviews from customers with verified purchase and traffic report from Alexa, I have placed this company on #2 on Venus alternatives. Swimoutlet features swimwear, clothing and footwear from many world-famous brands including Adidas, Beach House, Billabong, Gaiam, Nike, Reebok, Speedo, Dakine, Poolmaster, Volcom and Water Pro.

Charlotte Russe > #3, Cost Effective Alternative to Venus

Charlotte Russe is not a direct competitor but it can be a good alternative to Venus. Charlotte Russe offers almost everything you can find at Venus and prices at this store are relatively low. The company was named after a famous French dessert and was founded in the year 1975.
Related Link: Other Clothing Stores Like Charlotte Russe

Lands' End > #4, Swimwear for Men, Women and Kids

Lands' End presents a good collection of outerwear, sweaters and swimwear for men, women and kids. In addition to clothing, undergarments and accessories, Lands' End also specializes in luggage and home décor products. This publically-traded company was founded in the year 1963 and presently it operates several retail outlets in the United States, United Kingdom, Germany, Japan, France and Austria.
Related Link: Stores Like Lands' End

Forever 21 > #5, Affordable Lingerie & Swimwear

Like Charlotte Russe, Forever 21 is also not a direct competitor to Venus. With over 4.4 billion American Dollars in revenue in 2015 alone, Forever 21 is a much bigger name in retail clothing industry. I have included this store in this post because Forever 21 sells almost everything you can find at Venus. The good thing is that, the prices for similar quality clothing and accessories at Forever 21 is comparatively lower than Venus.
Related Link: Clothing Stores Like Forever 21

Victoria's Secret > #6 on Stores Like Venus

Victoria's Secret is the world's most popular destination to buy sexiest bras, lingerie and swimwear for women. The company was founded in the year 1977 by Roy Raymond and Victoria's Secret is headquartered in Columbus, Ohio, United States. If you are not too price conscious, I hope you will love the beautiful collection of bras, panties, lingerie, swimwear and sleepwear offered by this Venus alternative.

Nasty Gal > #7, Swimwear for Teenage Girls

The founder and CEO of Nasty Gal, Sophia Amoruso was named the sexiest CEO alive by Business Insider. Initially started as an eBay Store in 2006, today, Nasty Gal is one of the most popular American retailer that specializes in women's clothing. If you are a teenage girl or a woman in her early twenties, Nasty Gal can be a good alternative to Venus for you to buy undergarments, bedroom costumes and swimwear.
Related Link: Women's Clothing Sites Like Nasty Gal

Frederick's > #8, Another Popular Lingerie Store

Frederick's of Hollywood is another popular American retailer and an alternative to Venus that specializes in naughty knickers, corsets, bridal lingerie, special-occasion lingerie, sleepwear and swimwear for women. Frederick's is a subsidiary of the Authentic Brands Group and it was founded in the year 1947. The price range and quality of products at this lingerie store is almost similar to Venus.

H&M > #9, The world's 2nd Largest Clothing Retailer

H an M is the world's second largest retailer of clothing for men, women and kids. With reference to the volume of the company, annual revenue and inventory level, there is no comparison of H&M to Venus, however, this stores also features almost everything you can find at Venus. H&M is famous for its high-quality products and very low prices.
Related Link: Cheap Clothing Stores Like H and M

Urban Outfitters > #10 on Stores Like Venus

Urban Outfitters is the last entry on this list of stores like Venus. The company is a publically-traded business that is headquartered in Philadelphia, Pennsylvania. Founded by Richard Hayne in 1970, Urban Outfitters currently operates many retail stores across the United States, Canada and Europe. In the year 2015, Urban Outfitters generated almost 4 billion US Dollars in revenue.
Related Link: Clothing Stores Like Urban Outfitters
Which one is your favorite women's clothing or lingerie store? Have you ever purchased anything from any of these stores? If yes, how was your overall shopping experience? Do you know about some other good stores like Venus? Please share your thoughts in the comments area below this post.
Related Links