Foot Locker is one of the most-trusted and world-famous American retailers of sportswear and footwear. But is it REALLY the place to find the best deals on your favorite sneakers? Below is a list of carefully selected stores like Foot Locker that offer the same shopping experience that you enjoy at Foot Locker stores.
We highly recommend comparing the prices from these similar stores before making a purchase from Foot Locker. In most cases, these competitors offer better deals on athletic shoes and apparel by popular brands, especially Nike, Puma, Adidas, Jordan, Reebok, and many others.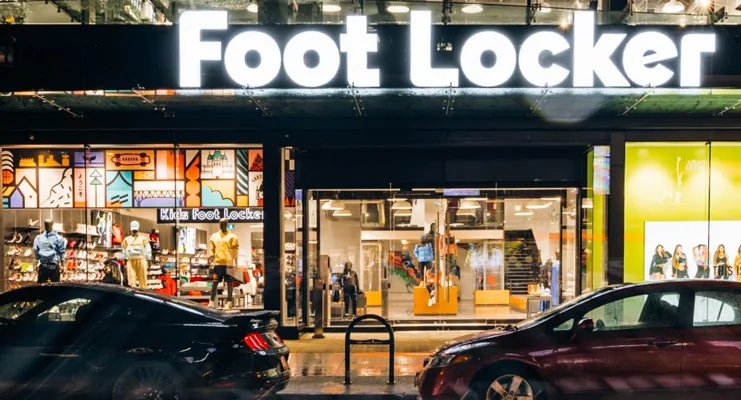 Foot Locker : A Quick Intro and History of the Company
Foot Locker was originally founded in the City of Industry, California in 1974. Presently, Foot Locker is headquartered in New York City, NY, United States.
Some of the famous subsidiaries of Foot Locker include Kids Foot Locker, Lady Foot Locker, Champs Sports, Footaction, Eastbay, and House of Hoops.
As of March 2023, Foot Locker operates 3130 brick-and-mortar stores across the United States, United Kingdom, and many other countries across six continents. This year, the Foot Locker stores chain is expected to cross $9 billion in revenue for the first time.
List of Top 10 Stores Like FootLocker in the United States
Finish Line : #1 on Our List of Stores Like FootLocker

Finish Line is a publicly-traded footwear retail company that was founded in the year 1976. Headquartered in Indianapolis, United States, Finish Line sells a huge variety of Sneakers, Running Shoes, Casual Shoes, and Athletic Gear.
Some of the most popular brands available at Finish Line stores include Nike, Jordan, Under Armour, and Adidas. In most cases, Finish Line offers better deals on athletic footwear and clothing as compared to Foot Locker.
Related Link: Stores Like Finish Line
Champs Sports : Hugely Discounted Athletic Shoes, Sports Apparel & Accessories

As we mentioned above, Champs Sports is a subsidiary of Foot Locker that was founded in the year 1984. Headquartered in West Bradenton, Florida, Champs Sports sells a comprehensive variety of sports apparel, equipment, footwear, and sporting accessories.
Presently, Champs Sports operates almost 550 retail stores across the United States, Canada, Puerto Rico, and US Virgin Islands.
Eastbay : Catalog & Online Shoe Store

Eastbay is also a subsidiary of Foot Locker that sells athletic footwear, apparel, and accessories. Headquartered in Wausau, Wisconsin, Eastbay was founded in the year 1980. The company sells its products through direct mail, a catalog, and a full-featured online store. The price range and quality of sporting goods sold at Eastbay are comparable to FootLocker.
FootAction : Sports Shoes & Workout Clothing Store for The Whole Family

Footaction is another division of Foot Locker. FootAction is a great place to buy sports shoes, workout clothing, and accessories for men, women, and children.
Headquartered in New York, United States, Footaction was founded in the year 1997. Visit the company's official online store to buy your favorite brands from the convenience of your home.
Kid's FootLocker : #5 on Stores Like Foot Locker

As the name suggests, Kid's Foot Locker is a division of FootLocker to buy athletic shoes, clothing, and sporting accessories for kids. Some of the most popular brands available at Kid's Foot Locker include Timberland, Asics, Adidas, Nike, Reebok, Puma, and Under Armour.
JD Sports : A Great Alternative to Foot Locker from UK

JD (or JD Sports) is a Public Limited company that is owned and operated by Pentland Group. Like FootLocker, JD specializes in Sports Clothing, Footwear, and Accessories.
Headquartered in Bury, Greater Manchester, JD was founded in the year 1981. Last year JD Sports generated almost 2 billion Dollars in annual sales.
Famous Footwear : Similar to Footlocker But Cheaper in Most Cases

Famous Footwear is a wholly-owned subsidiary of Caleres. Famous Footwear is known for offering huge discounts on branded athletic shoes.
Presently, Famous Footwear operates over 1100 retail stores across the United States and an eCommerce Store. Headquartered in St. Louis, Missouri, Famous Footwear was founded in the year 1960.
Under Armour : A Major Supplier of Athletic Shoes & Sportswear

Under Armour is a publicly traded American company that specializes in sportswear and casual apparel. The company also offers a good range of footwear. Last year, Under Armour generated over 4 billion US Dollars in revenue. The quality of products offered by Under Armour is comparable to FootLocker.
REI : High-End Sporting Gear and Footwear at Affordable Prices

REI is a Washington-based chain of retail stores that offers high-quality clothing, footwear, and sporting equipment (e.g. for cycling, for camping, and for snowboarding, etc.). REI can be a great alternative to FootLocker for you to buy the latest gear, high-quality cold-weather boots, and clothing for men, women, and kids.
Related Link: Stores Like REI
Macy's : #10 on Footwear Retail Stores Like FootLocker

Macy's is not actually among the direct competitors of Foot Locker as the product portfolio of these stores is very different.
However, at Macy's, you'll find a wide range of sports shoes and active clothing for men, women, and kids. During our research for this post, we found that in many cases, Macy's can serve as a better alternative to Foot Locker. Click Here to check out more similar stores.
Related Links