If you are looking for some very reliable alternatives to Eddie Bauer just because you want more options to choose from, you have come to the right place. We have spent a considerable amount of time in research and selected the most trusted American outdoor clothing and footwear stores like Eddie Bauer to share with you.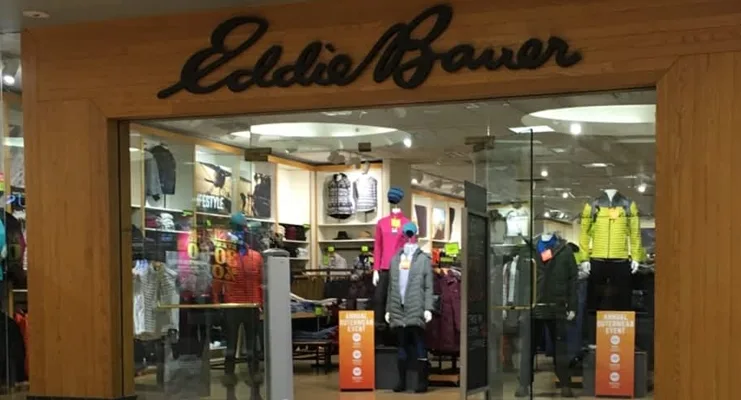 Eddie Bauer : A Quick Intro and History of the Company
Eddie Bauer was founded in 1920 by a German-American fishing and camping enthusiast named Eddie Bauer. Because of its unique and innovative styles, fine-quality materials, and RIGHT pricing, the outdoor clothing line by Eddie Bauer became an almost instant hit.
Presently, Eddie Bauer is owned by ABG, an American business group that also operates many other world-famous labels including Reebook, IZOD, Nautica, Brooks Brothers, Juicy Couture, and Aeropostale.
Eddie Bauer is headquartered in Bellevue, Washington. The company operates over 370 specialty stores across the United States, Canada, Japan, and Germany.
Eddie Bauer stores feature a wide range of products under different categories including Premium Outdoor Clothing, Jackets & Vests, Sportswear, Hiking Shoes, Backpacks, Tents, and a wide range of products and accessories for Outdoor Recreational Activities.
Top 10 Eddie Bauer Alternatives in the United States
LL Bean : #1 on Our List of Stores Like Eddie Bauer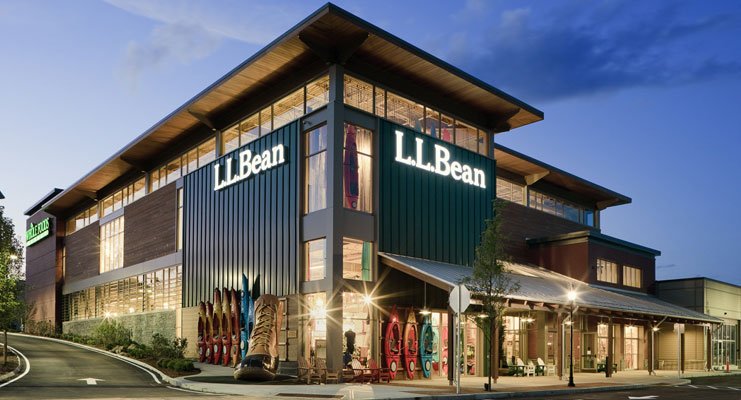 LL Bean is a world-famous American retailer of high-quality outdoor clothes, waterproof footwear and gear for outdoor recreational activities. LL Bean is primarily famous for being the original inventor of Duck Boots.
In addition to its brick-and-mortar stores, LL Bean also has a very strong online presence. Presently, LL Bean ships its products to thousands of international destinations in more than 100 countries.
Headquarters: Freeport, Maine, United States

Customer Support No: +1-800-441-5713
Hot Products: Duck Boots, Insulated Jackets, Outdoor Equipment for Activities Like Hiking, Hunting, Fishing, Travel and Mountain Sports
The North Face : One Of The Best Places To shop Affordable Backpacks, Tents & Sleeping Bags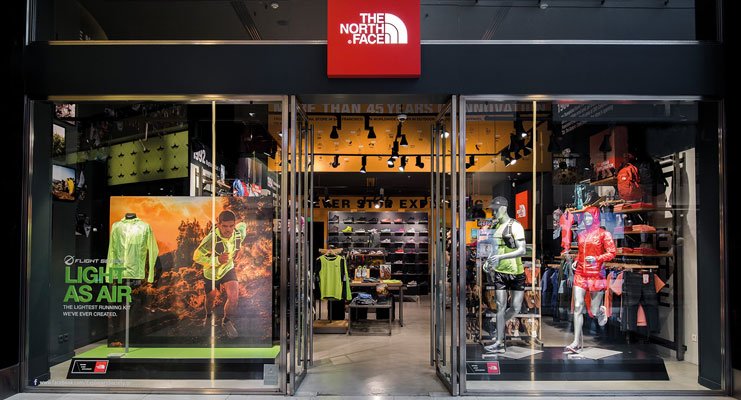 The North Face is another great alternative to Eddie Bauer to buy well-crafted outerwear, fleece, winter boots and lightweight hiking shoes.
The North Face also offers a beautiful collection of outdoor equipment including backpacks, waterproof and windproof tents, warm and very comfortable sleeping bags.
In most cases, the price range of products at The North Face is comparable to Eddie Bauer.
Hot Products: Insulated Down Jackets & Vests, Parkas, Hoodies & Sweatshirts, Gloves, Beanies, Technical Packs, Luggage & Duffels
Lands' End : Casual Clothing, Luggage & Home Furnishing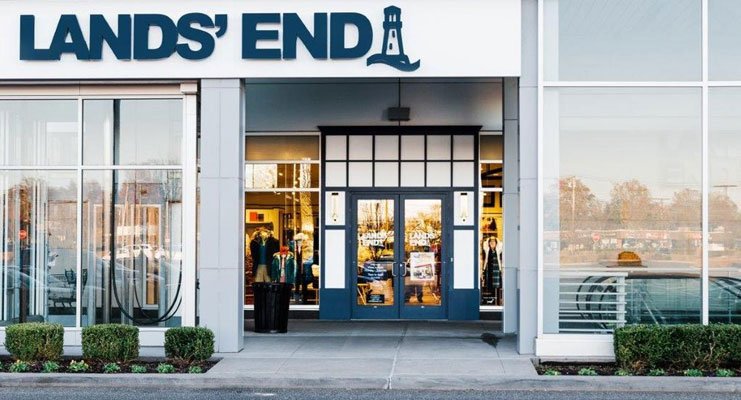 Lands' End specializes in upscale casual clothing and shoes for men, women and kids. Some of the other popular categories at Lands' End include home decor, beach towels, hats and school uniforms.
In addition to the US stores, Lands' End also operates several retail outlets across the United Kingdom, Germany, Japan, France and Austria.
Founded: 1963, Chicago, Illinois

Headquarters: Dodgeville, Wisconsin, United States

Customer Support No: +1-800-963-4816
Hot Products: Swimwear, Polo Shirts, Jeans, Shoes and Sandals, Hats and Sunglasses
Patagonia : Sustainable Outdoor Clothing, A Better Option Than Eddie Bauer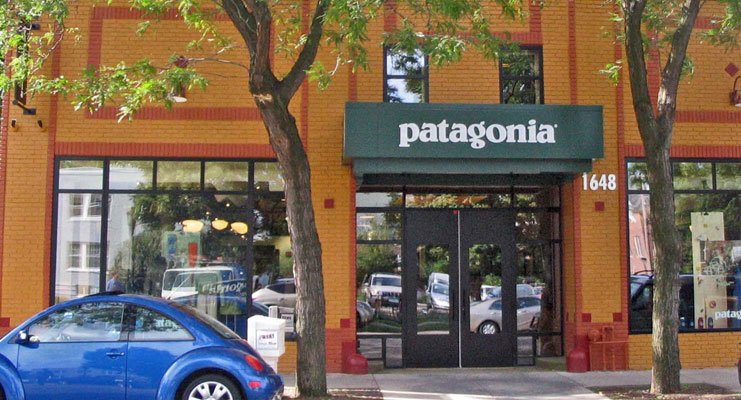 Patagonia is famous for its weatherproofed outerwear and finest quality backpacks. Patagonia may be slightly expensive, but it is a better alternative to Eddie Bauer in many ways.
In addition to making the most functional and durable clothes with recyclable materials, Patagonia also donates a portion of its sales revenue to hundreds of grassroots organizations worldwide.
Headquarters: Ventura, California, United States

Customer Service No: +1-800-638-6464
Hot Products: High-performance Outdoor Clothing And Gear For Climbing, Surfing, Skiing & Snowboarding, Fly Fishing, Trail Running And Mountain Biking
Columbia : Tough Outerwear & Footwear For Freezing Temperatures at Affordable Prices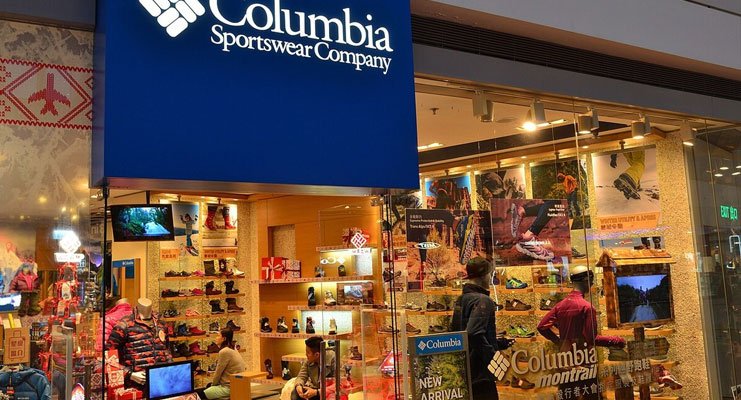 Columbia Sportswear is one of the major players in the American Outdoor Products industry. Columbia can serve you as a more affordable (in fact, Cheap ) alternative to Eddie Bauer in most cases.
For more than 80 years, Columbia Sportswear has produced consistent growth in sales and customer base. Columbia also owns some other popular brands including Sorel, Mountain Hardwear, and PrAna.
Hot Products: 3 in 1 Jackets, Rain Gear, Hoodies, Flannel Shirts, Waterproof Hiking Footwear
Duluth Trading Company : An Alternative To Eddie Bauer For Tall Men and Women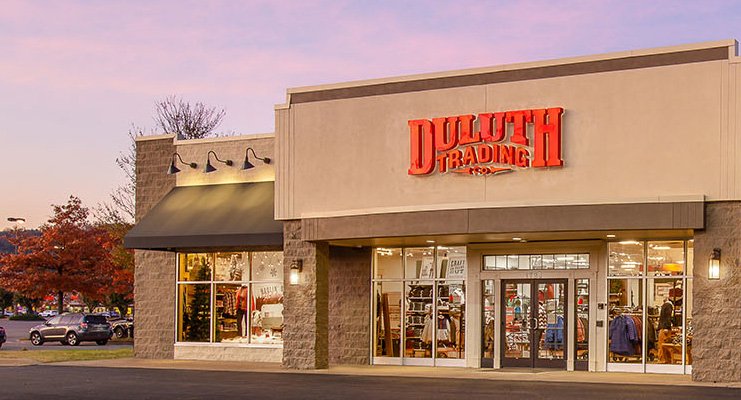 Duluth Trading Company is not a direct competitor of Eddie Bauer. Duluth Trading is primarily famous for being an American Workwear and Accessories company. However, according to our research it can be another very good alternative to Eddie Bauer for Tall men and women.
Duluth Trading Company gives you 1 FULL year to test their products. AND, if any of their products doesn't meet your expectations, you can return it for a FULL refund!
Hot Products: Waterproof & Insulated Parkas, Tall Flannel Shirts, Cargo Shorts and Pants, Heavy-Duty Work Pants, Cotton Henley, Fleece Lined Baseball Caps
Canada Goose : The World's Leader in Arctic Apparel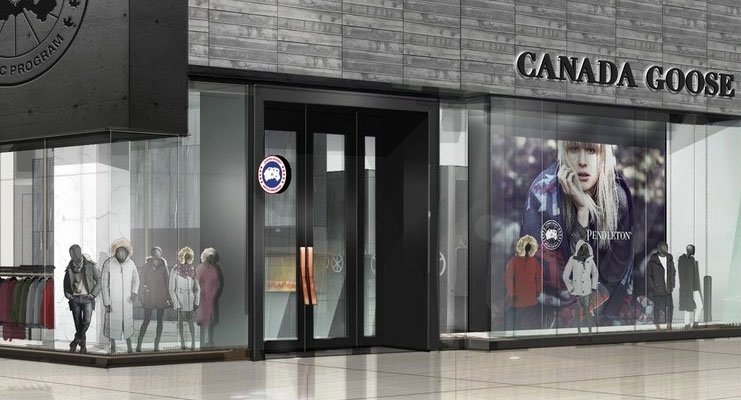 Canada Goose is in no way cheaper than Eddie Bauer. This alternative is only recommended to the Eddie Bauer fans that don't really care about the price tags and want better options.
Canada Goose it is one of the best manufacturers of Arctic Apparel in the world. The most popular products of Canada Goose include Hybridge Lite Jacket, Garson Vest and Coastal Shell Jacket.
Headquarters: York, Toronto, Canada

Customer Service No: +1-888-276-6297
Hot Products: Extreme Weather Outerwear, High-Quality Jackets, Parkas & Accessories For Men, Women and Kids
Arc'teryx : One Of The Best Places to Buy High-End Outdoor Equipment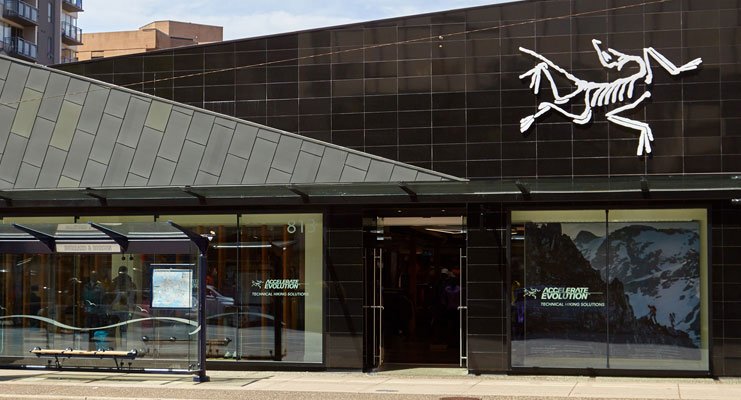 Arc'teryx (previously known as ROCK SOLID) is famous for its leading innovations in world-class outdoor equipment that are primarily used in Rock Climbing, Hiking, Snowboarding and Skiing.
If you are an existing Eddie Bauer customer, we assure you that you'll love Arc'teryx products too.
Hot Products: Shell Jackets, Daypacks, Avalanche Airbags, Harnesses, Rope Bags, Chalk Bags, Gloves & Mittens, Hats and Caps
REI : Best Deals On Top-Rated Outdoor Brands Like Eddie Bauer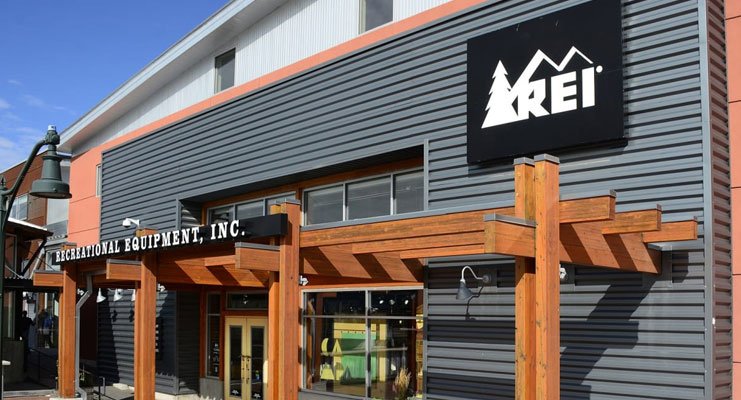 REI is an American chain of retail stores that offers high quality clothing, footwear and sporting equipment (e.g. for cycling, for camping and for snowboarding etc.). REI can be a great alternative to Eddie Bauer for you to buy latest gear, high quality cold weather boots and clothing for men, women and kids.
Headquarters: Kent, Washington, United States

Customer Service No: +1-800-426-4840
Hot Products: Camping & Hiking Gear, Climbing Gear, Cycling Gear, Paddling Gear, Running Gear, Snowsports Gear, Travel Gear and Yoga Gear
Orvis : #10 On Stores Like Eddie Bauer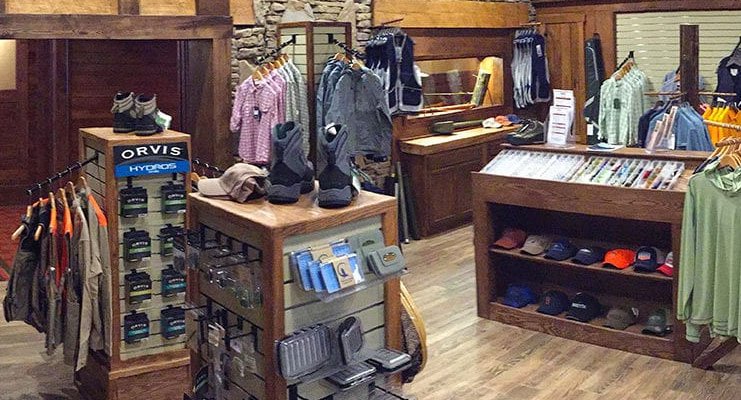 Orvis specializes in high-end fly fishing, hunting and sporting equipment. Orvis is a family-owned business that was founded by Charles F. Orvis in the year 1856. Presently, Orvis operates over 70 retail stores across the United States.
In some cases, Orvis may be slightly expensive than Eddie Bauer. But that quality craftsmanship easily deserves those extra bucks.
Headquarters: Sunderland, Vermont, United States

Customer Service No: +1-888-235-9763
Hot Products: Fishing Clothing and Gear, Hunting Gear, Barn Coats, Wrinkle-Free Shirts and Travel Clothing, Flannel Sheets, Dog Beds and Dog Jackets
Is Eddie Bauer a High-end Brand?
No! Eddie Bauer is known for its affordable prices. In fact, Eddie Bauer is highly recommended for outdoor enthusiasts who want to stay warm and look beautiful without spending too much.
Eddie Bauer designs apparel and accessories for outdoor adventures, casual living, and special occasions. A first-time shopper can expect to find a wide selection of outerwear, apparel, and accessories in various styles to fit all budgets. There is also an extensive selection of home items including bedding, furniture, and kitchenware.