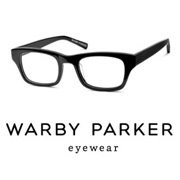 Warby Parker is relatively a new name, but in a very short span of time it has become one of the top 10 brands in American prescription eyeglasses industry. Headquartered in New York City, the first Warby Parker store was founded in the year 2010. Presently, Warby Parker operates 44 stores across the United States & Canada and also a full-featured eCommerce website. In this post, I am going to introduce you to some other very good places like Warby Parker to buy prescription glasses and non-prescription sunglasses for men and women. Below is a list followed by some basic introduction and links to the official websites of Top 10 Eyeglasses Stores Like Warby Parker.
List of Top 10 Stores Like Warby Parker
EyeBuy Direct > #1 on My List of Stores Like Warby Parker

EyeBuyDirect is the best and very affordable alternative to Warby Parker. EyeBuyDirect is an online eyeglasses store that offers frames and prescription eyeglasses at ridiculously low prices. You can buy a pair of high-quality glasses from EyeBuyDirect for as low as US $6. I assure you, this low price at EyeBuyDirect does not mean low quality.
Zenni Optical > #2, Buy Low-Priced Eyeglasses Online

Zenni Optical is known to be one of the largest selection of highly affordable eyeglasses online. Zenni Optical is a San Francisco based company that was founded in the year 2003. Zenni Optical offers a comprehensive range of prescription sunglasses, non-prescription sunglasses and sports glasses for men, women and kids for as low as USD6.95.
GlassesUSA > #3, All Kinds Of Prescription & Non-Prescription Spectacles

GlassesUSA is a privately-owned company and a leading online retailer of prescription glasses, sport glasses, safety glasses and non-prescription sunglasses. GlassesUSA has its own state of the art optical lab where it creates and assembles the prescription lenses. GlassesUSA may not be a cheap alternative to Warby Parker. However, if you prefer quality over economy, I'm sure this is exactly what you have been searching for.
Coastal > #4, French Based Online Retailer Of Designer Glasses

Coastal is a subsidiary of Essilor, a French company that produces ophthalmic lenses along with ophthalmic optical equipment. Coastal is one of the pioneers in online contact lenses retailers. Coastal may not be a cheap alternative to Warby Parker, but it is one of the best places to buy designer glasses and sunglasses.
Luxottica > #5 on Eyeglasses Stores Like Warby Parker

Luxottica is a world famous Italian brand and presently it is the world's largest eyewear company. Headquartered in Milan, Luxottica was founded in the year 1961. Last year, Luxottica generated 10 billion US Dollars in revenue. Ray-Ban, Persol and Oakley are just some of the popular eyewear brands owned by Luxottica Group.
Lens Crafters > #6, One Of The Largest Retailers Of Eyewear

LensCrafters is also a wholly owned subsidiary of Luxottica Group. The first-ever LensCrafters store was opened in the year 1983. LensCrafters is headquartered in Mason, Ohio. Presently, with more than 850 brick-and-mortar stores, LensCrafters is the largest retailer of prescription eyewear and prescription sunglasses in the United States, Canada, Puerto Rico and Hong Kong.
Oliver Peoples > #7, A Popular Place To Buy High-End Eyeglasses

Oliver Peoples is an American luxury eyewear brand that is owned and operated by Oakley Inc. Headquartered in Los Angeles, California, Oliver Peoples was founded in the year 1987. The same year, Oliver Peoples was appeared on the cover of German Vogue. In addition to company's official online store, you can find Oliver Peoples in upscale boutiques and department stores worldwide.
Persol > #8, One Of The Global Leaders In Eyewear Industry

Persol is one of the oldest manufacturers, marketers and retailers of eyewear products in the world. Persol was originally founded in the year 1917. The company was acquired by Italian eyewear giant Luxottica in the year 1961. Presently, Persol is headquartered in Agordo, Italy. It may not be a cheap alternative to Warby Parker, but the quality of products by Persol will never disappoint anyone.
Moscot > #9, Ships Eyeglasses To More Than 200 Countries in 6 Continents

Moscot is another globally famous, American eyewear brand. The first-ever Moscot store was opened in the year 1915. Presently, Moscot is headquartered in New York city. The company operates 6 brick and mortar stores in the United States. Moscot also collects retail orders through its online store and ships its products to more than 200 countries on the planet.
Maui Jim > #10 on Prescription Eyeglasses Stores Like Warby Parker

Maui Jim is a privately held American company that manufactures eyewear and markets them to its global audience. Headquartered in Peoria, Illinois, Maui Jim was founded in the year 1980. Maui Jim has its own prescription lab in Peoria, IL. The primary product range of Maui Jim includes prescription lenses, non-prescription sports and fashion sunglasses.
Related Links