Restoration Hardware UNQUESTIONABLY is one of the best American luxury home furnishing companies. On this page, we have shared a carefully compiled list of some other stores like Restoration Hardware (a.k.a. RH), to find similar quality products, featuring timeless styles.
The Good News is, many of these similar companies are actually cheaper than Restoration Hardware in most cases.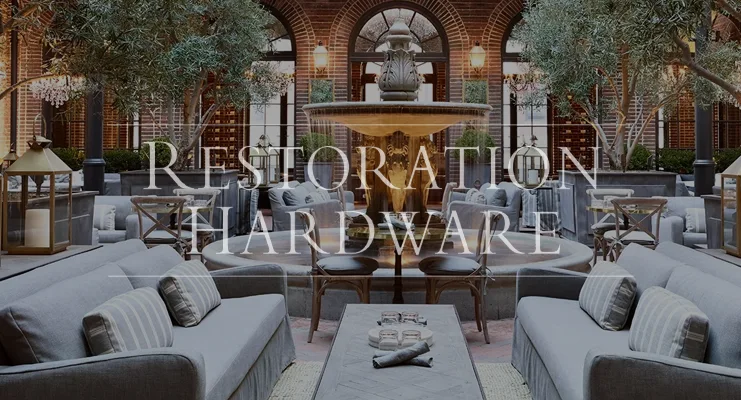 Restoration Hardware : A Quick Intro to the Company
RH was originally founded in 1979 by Stephen Gordon (an American interior design enthusiast) from Eureka, California. Presently, Restoration Hardware is headquartered in Corte Madera, California, United States.
Gary Friedman is the current chairman of Restoration Hardware. Before joining RH, Gary Friedman served Pottery Barn and Williams Sonoma in different capacities. Last year, Restoration Hardware generated over $3 billion in revenue.
Top 10 Restoration Hardware Alternatives
Wayfair : The Best Place To Buy Sets or Individual Pieces Of Furniture Like Restoration Hardware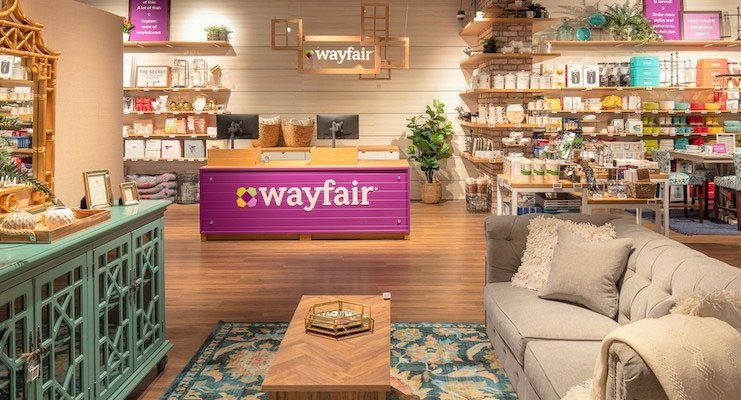 Wayfair doesn't promote itself as a luxury home furnishing website. What Wayfair simply says is, we have products for "Every Budget". Our research indicates, they REALLY mean it! Every budget does mean EVERY budget!
Wayfair features a wide range of products from more than 5000 furniture brands… That's true.
BUT
If you dig a bit deeper, at Wayfair you will find a wealth of amazing and very unique products designed by independent artists and passionate design experts from around the world.
These expertly crafted masterpieces reflect the unique vision of those talented artists. Moreover, they are made with solid wood, high-quality metal, glass, genuine leather and finest fabric. That's why, they may be slightly expensive than the regular inventory of furniture, bedding and lighting etc. but still, way cheaper than Restoration Hardware!
Hot Products: Less Expensive Luxury Furniture, Sofas & Leather Couches, Dining Tables, Upscale Bedding & Bathroom Vanities
Pottery Barn : All-Weather Outdoor Furniture Like Restoration Hardware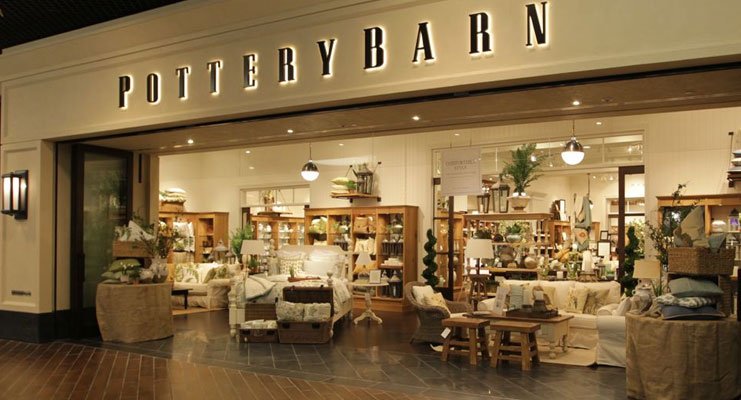 The best part about Pottery Barn Outdoor Furniture is, the wood used to produce these high-quality pieces is certified by the Forest Stewardship Council.
Pottery Barn is one of the most trusted names in upscale home furnishing industry. If you are looking for an alternative to Restoration Hardware to buy outdoor furniture, we strongly recommend that you check out the latest offerings by Pottery Barn before buying anything from anywhere else.
Headquarters: San Francisco, California, United States

Customer Service No: +1-888-779-5176
Hot Products: Lounge Furniture, Outdoor Dining Furniture, Accent Tables, Furniture Cushions, Outdoor Dinnerware Collection and Garden Decor
Arhaus : Finest Quality Living Room Furniture That is Very Similar to Restoration Hardware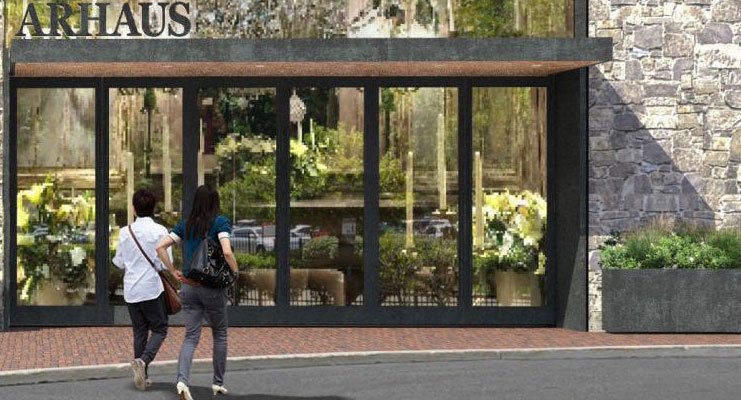 Like Pottery Barn and Restoration Hardware, Arhaus is also famous for using sustainable materials to craft finest quality handmade furniture.
Arhaus may not be cheaper than Restoration Hardware. But at least, this upscale furniture company gives you more options to choose from. Presently, Arhaus owns and operates over 70 full-featured luxury furniture stores in the United States.
Headquarters: Boston Heights, Ohio, United States

Customer Service No: +1-866-427-4287
Hot Products: Console & Sofa Tables, Swivel Chairs & Recliners, Coffee Tables and Accent Chairs , Solid Wood Bedroom Furniture, Unique Wall Art & Fine Quality Decorative Accessories
Room & Board : Modern Furniture & Home Decor That Is More Affordable Than Restoration Hardware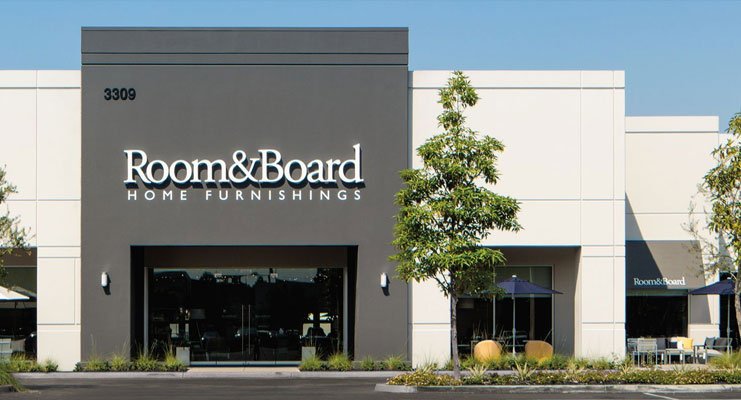 American craftsmanship, sustainable design and outstanding service are just some of the many features that make Room & Board a great alternative to Restoration Hardware.
Room & Board has one of the largest selections of well-crafted furniture for living rooms, dining rooms, kitchens and bedrooms. Each masterpiece produced and sold by Room & Board is designed to fit the modern lifestyle.
Headquarters: Minneapolis, Minnesota, United States

Customer Service No: +1-800-301-9720
Hot Products: Leather Seating, Side Boards & Cabinets, Sleeper Sofas & Day Beds, Rectangular, Oval & Round Dining Tables
Ethan Allen : #5 On Upscale Furniture Stores Like Restoration Hardware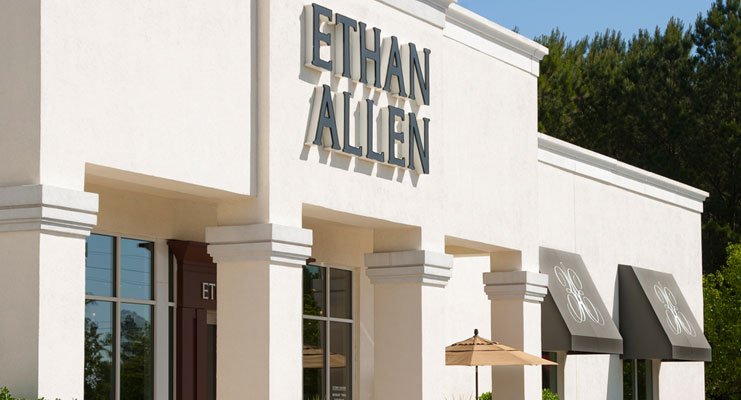 Ethan Allen has a wide network of over 300 fine furniture stores across the United States, Canada, UK and several other countries across Asia and Middle East. Like Restoration Hardware, Ethan Allen is also very famous for its finest seating collections including sofas, sectionals, chairs and recliners.
Ethan Allen also offers custom furniture, custom upholstery, custom window treatment and free design service. Every piece of furniture you purchase from this furniture store is eligible for free and fast shipping.
Headquarters: Danbury, Connecticut, United States

Customer Service No: +1-888-324-3571
Hot Products: Luxury Bedding Sets, Decor Pillows & Throws, Finest Table Lamps, Floor Lamps & Chandeliers
Z Gallerie : Well-Designed Modern Furniture & Decor at Low Prices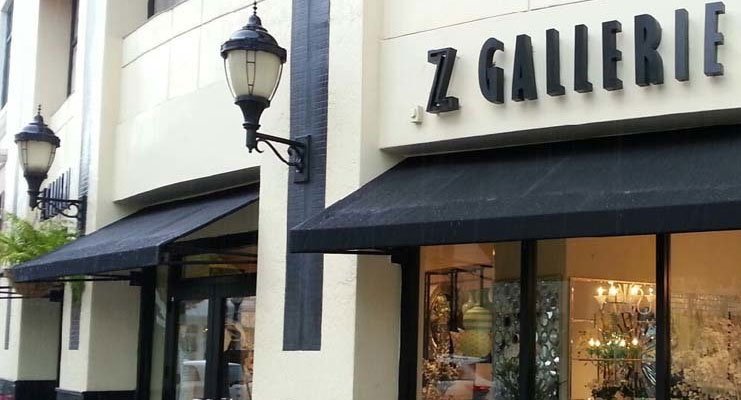 Z Gallerie is another modern home furnishing store that is famous for its unique offerings of affordable, chic and stylish home decor.
For a limited time, Z Gallerie is offering flat 25% discount on a large selection of modern sofas, chairs, bedding, dining tables, entryway furniture and lighting. Z Gallerie can serve you as a cheaper version of Restoration Hardware in many cases.
Headquarters: Gardena, California, United States

Customer Service No: +1-800-358-8288
Hot Products: Chic & Affordable Furniture, Solid Rugs, Objects Of Art, Sculptures & Vintage Reproductions
West Elm : Designer Furniture Featuring Inspiring Colors That Are As Impressive As Restoration Hardware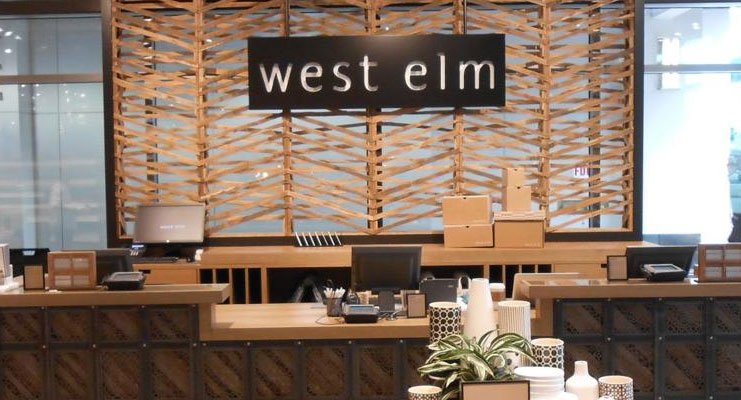 West Elm is a subsidiary of Williams Sonoma, one of the global leaders in contemporary home furnishing.
West Elm is primarily known for its beautiful collection of modern furniture and home decor featuring inspiring designs and colors. Moreover, West Elm also offers beautiful and unique wall art, mirrors, fancy lighting and outdoor furniture.
Founded: 2001, San Francisco, California

Headquarters: Brooklyn, New York, NY, United States

Customer Service no: +1-888-922-4119
Hot Products: Organic Bedding Collections, Bed Throws & Blankets, Custom Rugs, Luxury Bath Towels, Pendants & Flushmounts
Williams Sonoma : Elegant Collection of Luxury Furniture a With Price Range That is Comparable to Restoration Hardware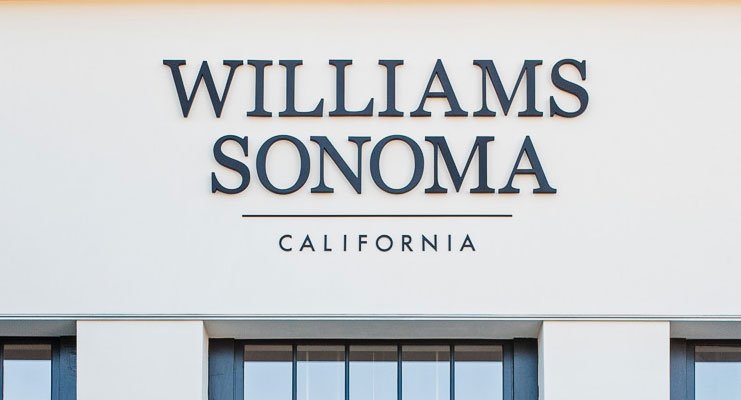 Williams Sonoma is primarily known for its finest quality cookware, cooking utensils and kitchen decor. But unquestionably it is one of the best places to buy designer furniture online. Williams Sonoma is the parent organization of Pottery Barn & West Elm.
With reference to the costs, Williams Sonoma falls into the same price group as Restoration Hardware. Williams Sonoma also offers premium quality bath linens, bath towels, bath rugs and shower curtains.
Founded: 1956, Sonoma, California

Headquarters: San Francisco, California, United States

Customer Service No: +1-877-812-6235
Hot Products: Bath Storage, Luxury Bath Tubs, Upscale Faucets & Hardware
Ballard Designs : Sophisticated Home Decor & Superior Customer Service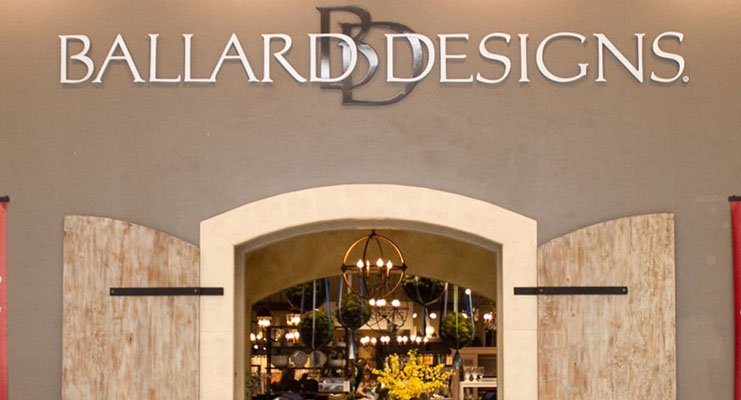 Would you be interested in a Restoration Hardware alternative that makes upscale furniture with classic European touch?
If you said "YES", you'll REALLY enjoy a quick trip to the official website of Ballard Designs. We hope, at Ballard Designs, you'll find everything you need to live your dream interior designs.
Headquarters: Atlanta, Georgia, United States

Customer Service No: +1-800-536-7551
Hot Products: Timeless Furniture, Stylish Light Fixtures, Designer Rugs & Drapery and Decorative Accessories
Crate & Barrel : #10 On Stores Like Restoration Hardware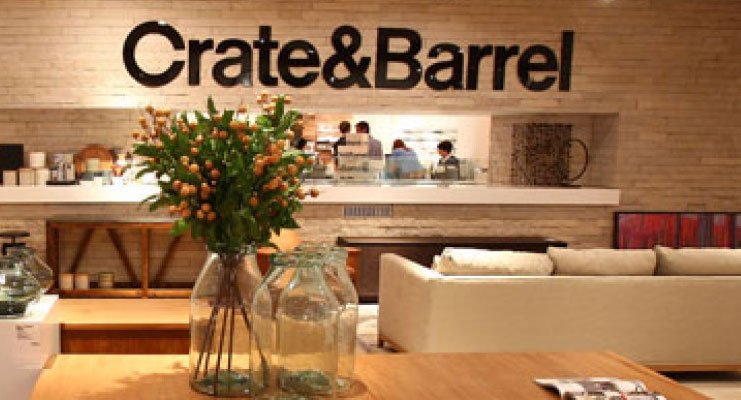 Well-crafted accent chairs, sleeper and sectional sofas and one-of-a-kind dining room collections attract thousands of customers to C&B stores, every single month. Crate & Barrel also serves a global customer base through its popular network of eCommerce websites.
Presently, Crate & Barrel is shipping its home furnishing goods and cookware to thousands of international destinations in over 180 countries across 6 continents. In most cases, Crate & Barrel is cheaper than Restoration Hardware.
Headquarters: Northbrook, Illinois, United States

Customer Service No: +1-800-967-6696
Hot Products: Well-Crafted Furniture, Home Decor, Cookware, Dinnerware And Everything Else One Needs To Outfit a Stylish Space