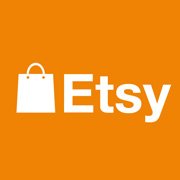 Nothing is "Perfect". Everything is a combination of advantages and disadvantages. The same applies to online marketplaces and websites like Etsy. As an online buyer or seller of unique and beautiful handmade things, you may have different preferences than others and that's completely okay. One feature of a website that works best for me may not necessarily do the same for you. In fact, it can be completely useless for you. With over 1.5 million active-sellers and more than 20 million buyers, Etsy is one of the most successful online marketplaces to sell handmade gifts and crafts. But if you are not happy with Etsy or searching for an alternative website for any reason, this post is for you. Below is a list and some basic information about top 5 similar sites like Etsy.
DaWanda > #1 on My List of Sites Like Etsy
DaWanda is a Berlin, Germany based online marketplace that was founded in the year 2006 by Claudia helming and Michael Pütz. Like Etsy, this website is also famous for its unique offering of handmade products that include clothing, jewelry, accessories, bags, baby products, toys, equipment, furniture and a lot more. DaWanda has more than 3.8 million active-sellers (Etsy has 1.5 million). In other words, this marketplace is twice as double as Etsy. This simply means, if you are a buyer you can find more variety at DaWanda than Etsy. But if you are a seller, I hope you'll agree, DaWanda offers you to showcase your handmade products to a wider audience.
ArtFire > Another Very Similar Website Like Etsy
Based in Tucson, Arizona, ArtFire is a very popular website to buy and sell handmade crafts, supplies, vintage and art. An impressive variety of all kind of handmade products by a community of creative people from around the globe makes ArtFire a similar website like Etsy. If you are a handmade products lover but can't find what you want, all you need is to post a "Wanted Ad" with some basic information about your specific requirements about the product. Soon an artist from the community will be with you to fulfil what you need. If you are an artist and want to sell your creations online, you'll ArtFire to be a great alternative to Etsy.
Folksy > #3 on this list of Etsy Alternatives
Based in Sheffield, UK, Folksy is the next similar site like Etsy to buy hand-crafted gifts and even commercial supplies. This website was founded in the year 2008. The majority of sellers at Folksy are also from UK. If you buy anything from this website, I suggest that you sign up for an account with them. Your free account at Folksy not only gives you the option to see your order history, but you can also contact sellers directly through Folksy's messaging service or leave comments about the quality of products and level of your satisfaction about the things you purchased. Click Here to learn about Folksy's policy for handmade product sellers.
iCraft > a Canadian Marketplace to Sell Hand-Crafted Products
iCraft is a Canadian website that aims to connect skillful artists and craftspeople with customers who appreciate their work. In other words, this marketplace is very similar to Etsy that showcases and sells products from creative designers from around the world. If you are a creator of unique, one-of-a-kind handmade products, iCraft invites and welcomes you to start selling you work through their platform. In addition to your ready-made products, iCraft also gives you the option to accept requests for custom orders from the customers. Click Here for detailed information on how to start selling your hand-crafted products on iCraft.
Supermarket > #5 on My List of Sites Like Etsy
Although I placed Supermarket on No: 5, but still it is one of the best places to buy and sell unique, handmade gifts or products. This Etsy alternative offers a huge variety of hand-crafted products in different categories including, Jewelry, Papery, Paintings, Gifts for Him, Gifts for Her, handmade products for pets and a lot more. Whether you are a buyer or a creative product-maker, I hope you will love this website.
Have you ever tried any of the websites (as a buyer or seller) I shared above? Do you know about a similar site like Etsy that is better than these websites? Please let me know in the comments section below.
Related Links