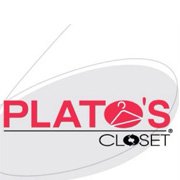 Plato's Closet is an amazing place to buy branded and gently used clothing. Some of the popular clothing brands that you'll frequently find at Plato's Closet include Abercrombie, American Eagle, Lululemon, Charlotte Russe and Brandy Melville. On an average, you can buy all of these and many other brand name clothes at up to 70% off mall retail prices. In this post, I am going to introduce you to some of the best used clothing stores like Plato's Closet. All of these stores offer similar quality and very carefully used brand name clothing, shoes and accessories at comparable prices. Below is a list followed by some basic introduction and links to the official websites of Top 10 Stores Like Plato's Closet.
List of Top 10 Stores Like Plato's Closet
Buffalo Exchange > #1 on My List of Stores Like Plato's Closet

Buffalo Exchange is a privately-owned American company that specializes in secondhand clothing for men and women. Headquartered in Tucson, Arizona, Buffalo Exchange was founded in the year 1974. Presently, Buffalo Exchange owns and operates almost 50 resale stores across the United States. Buffalo Exchange can be a great alternative to Plato's Closet for you to buy or sell used clothes.
Related Link: Stores Like Buffalo Exchange
Snobswap > #2, Pre-owned Clothes for Up To 70% Discount

SnobSwap is another great store like Plato's Closet that gives you the option to buy preowned designer clothing at up to 70% discount and from the convenience of your home. Some of the most frequently found brands at SnobSwap Stores include Burberry, Prada, Gucci, Louis Vuitton, and Hermes.
eBay > #3, Buy & Sell Used Clothing Online

If you have ever purchased or sold anything online, I'm sure you already have heard of eBay. eBay is a great platform to showcase your used clothing, shoes, or anything else that you want to sell. Millions of people visit eBay every single day to buy and sell new and used stuff online.
Tradesy > #4, Secondhand Designer Clothing, Shoes & Accessories

Tradesy is another very good store to buy and sell secondhand, brand name clothing, designer bags, and shoes. Experts at Tradesy thoroughly test each and every piece before adding that to their collection. Therefore, the authenticity of everything you buy from Tradesy is 100% guaranteed. Another thing that makes Tradesy a good alternative to Plato's Closet is, it gives you $50 Off your first purchase.
Crossroads Trading > #5 on Stores Like Plato's Closet

Crossroads Trading is another very reliable place to buy or sell in-style, on-trend clothing, shoes and fashion accessories for cash or trade credit on the spot. One of the best things about Crossroads Trading is that it offers you more money when you sell your stuff and gives you more discounts when you buy anything from their collection.
Beacon's Closet > #6, The Best Used Clothing Stores in New York

Beacon's Closet is also a very similar store like Plato's Closet to buy preowned clothing, footwear, and branded accessories. Beacon's Closet remains open seven days a week. Another good reason to rely on this store is that Beacon's Closet has been consistently listed as one of the top 10 stores in New York.
Once Wed > #7, A Great Place To Buy Designer Wedding Dress [90% Discount]

Once Wed, as the name suggests, this used clothing retailer specializes in secondhand bridal dresses. Headquartered in Atlanta, Georgia, Once Wed was founded in the year 2008. Once Wed offers designer wedding dresses for up to 90% discount. The official website of Once Wed gets more than 500K monthly visitors.
Once Upon A Child > #8, Used Clothing & Toys for Kids

Once Upon a Child buys and sells used clothing, shoes, toys, and gear for kids. Once Upon a Child is a wholly-owned subsidiary of Winmark Corporation. Headquartered in Minneapolis, Minnesota, the first Once Upon a Child Store was launched in the year 1997. This store can be a great alternative to Plato's Closet to buy used Halloween costumes, dancewear and outerwear for kids.
Clothes Mentor > #9, Buy Secondhand Designer Clothing and Save BIG!

Clothes Mentor is another very popular chain of clothing stores that buys and sells carefully used brand-name and designer clothing. Headquartered in Minnetonka, Minnesota, Clothes Mentor was founded in the year 1999. Presently, Clothes Mentor operates almost 140 secondhand clothing stores in 29 states across the United States.
ThredUP > #10 on Used Stores Like Plato's Closet

ThredUP is a great alternative to Plato's Closet to buy and sell used clothing online. Headquartered in San Francisco, California, ThredUP was founded in the year 2009. The company buys and sells used dresses, casual clothing, footwear, handbags, and fashion accessories for women and kids. You can find a good quality dress at ThredUP for as low as USD 10.
Related Links