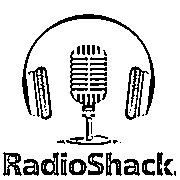 Radio Shack was once known as the undisputed king of the consumer electronics retail industry. There was a time when more than 90% of the Americans lived or worked within minutes of a Radio Shack location! In 2010, Radio Shack became a victim of retail apocalypse. The rise of e-Commerce and declining mall traffic were the major reasons. In this post, you are going to discover our list of carefully selected stores like Radio Shack.
Most of these consumer electronics retailers also have full-featured eCommerce websites. So, you don't have to find the nearest location. Now you can search for the best deals on your favorite headphones, radios, batteries and DIY Tools online and buy from the convenience of your home.
Top 10 RadioShack Alternatives
Best Buy : Best Deals on Electronics + Free 2 Day Shipping

Whether you are looking for a great place to shop tech gadgets online or you are more interested in local stores near you, Best Buy is the best replacement for Radio Shack. This Radio Shack equivalent offers amazing deals on video games, cell phones, computers and home appliances with free 2-day shipping across the United States.
Circuit City : Price Match Guarantee on Latest Tech Gadgets

The Top 3 reasons to recommend Circuit City as an alternative to Radio Shack include their price-match guarantee, free shipping on most orders and friendly customer support department. Additionally, Circuit City has a massive inventory of latest consumer electronics from world's top manufacturers and brands including Canon, HP, Samsung, LG, Google, Logitech, ASUS and many others.
AliExpress : Free Shipping Worldwide with No Minimum

AliExpress is not a direct competitor of RadioShack, but still it can serve you as one of the best alternatives. AliExpress is a subsidiary of Alibaba Group of Companies. From mobile phones to drone cameras, tech toys, cables, computer parts and other electronic components, AliExpress offers millions of products at ridiculously low prices.
Newegg : Best Prices on Computer Products

Newegg is another major online retailer of electronics e.g. laptops, LED and LCD TVs, Digital Cameras and unlocked cellular phones. Newegg is primarily famous for its best prices and fast shipments. Headquartered in Industry, California, United States, Newegg was founded in the year 2000. Last year, Newegg generated almost 3 billion US Dollars in revenue.
Amazon > #5 on ElectronicStores Like RadioShack

Amazon doesn't need an introduction… does it? But more importantly, Amazon has more products than Radio Shack stores ever had! In addition to the largest collections of headphones, audio & video players, smart home devices and video games, Amazon is also a great place to buy office electronics, musical instruments and much more at amazing prices.
Overstock : Up To 25% OFF on Big Brands!

Overstock is primarily known as one of the leading eCommerce websites to buy discount home furnishing goods. However, Overstock can be a great alternative to Radio Shack to buy a variety of innovative tech gadgets at impressive discounts. Some of the bestselling consumer electrics brands at Overstock include Apple, HP, LG, Dell, Sony and Vizio.
Fry's : Huge Range of Electronics Components

Most people know Fry's as a big-box store that sells Home Theatres and appliances. But Fry's also has an impressive variety of electronic components including (but not limited to) AC/DC Adapters, extension cords, power strips, solar panels, audio and video cables and much more. Fry's Electronics was founded in 1985 and presently, it is headquartered in San Jose, California.
TigerDirect : Hot Deals on PCs & Networking Gear

TigerDirect is a wholly owned subsidiary of PCM, Inc. Headquartered in El Segundo, California, TigerDirect was originally founded as a software house in 1985. In addition to its popular chain of consumer electronics stores in the United States and Canada, TigerDirect also serves its customers through its full-featured eCommerce website.
Micro Center : One of The Largest Consumer Electronics Retailers in USA

Micro Center is one of the fastest growing names in electronics retail industry in the United States. Micro Center has only 25 retail locations. But still it falls into the group of top 200 largest companies in America. Micro Center can be a good replacement for Radio Shack to buy computers and related products.
Walmart : Lowest Prices on Tech Gadgets Near You!

If none of the above worked for you, chances are, you typed Stores Like Radio Shack Near Me in a search engine and found this page. If that is the case, we recommend that you visit your nearest Walmart store. This retail giant has every thing that RadioShack stores ever offered! And the good news is, Walmart is one of the best places to buy tech gadgets at lowest prices.
Further Reading