GAP (or The GAP) is the largest clothing brand in the United States. GAP is one of our personal favorites too!
BUT
is GAP the only company that is bridging the gap between high-end fashion and affordable streetwear?
No!!!
For our today's post, we have carefully selected to share some other brands like GAP that sell similar clothing and accessories for the whole family. The good news is that many alternative stores shared below are more affordable than GAP too.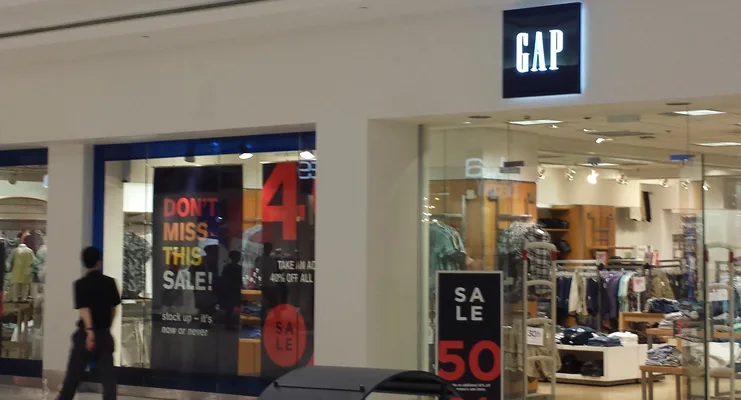 GAP : A Quick Introduction & History of the Company
GAP is the Largest clothing company on the planet (behind Zara and H&M). Headquartered in San Francisco, California, the first-ever GAP store was opened in the year 1969.
Presently, GAP serves a global audience through its 3600 stores worldwide and a chain of eCommerce websites including Banana Republic, Old Navy, Athleta, and Intermix. In 2019, GAP generated $17 Billion in sales. However, last year, the total revenue of the GAP brand dropped to $14.7 billion.
Top 10 GAP Alternatives This Year
Uniqlo : #1 On Our List Of Clothing Stores Like GAP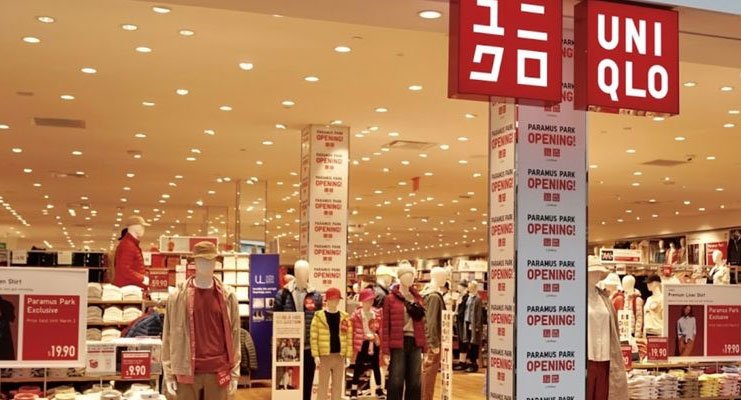 Uniqlo is one of our personal favorites and we don't recommend this brand as an alternative to GAP to buy a product under a specific category.
In fact, Uniqlo offers almost everything (and for everyone) you can find at GAP stores. Recently, Uniqlo has added over 1000 new designs to its Graphic T-Shirts collection. The price range of clothing at Uniqlo is comparable to GAP in most cases.
Headquarters: Yamaguchi, Yamaguchi Prefecture, Japan

Customer Service No: +1-855-486-4756
Hot Products: Comfortable Clothing and Essentials For Men, Women, Kids and Babies
Zara : Fine Clothing Featuring Original Prints & Unique Textures

This clothing brand comes from the house of Inditex, the largest business group in garments industry on the planet. Polos, sweatshirts, knitwear, pants and outerwear, Zara has a huge list of products for men, women, kids and even newborn babies.
In some case, Zara may be slightly expensive than GAP. But we hope their original prints, textures, fabric quality and unique styles will convince you to pay a bit more.
Founded: 1974, A Coruña, Spain

Headquarters: Municipality of Arteixo, Spain

Customer Service No: +1-855-635-9272
Hot Products: Coats, Jackets, Blazers, Dresses, Jumpsuits, Knitwear and Jeans
Motherhood : A Great Alternative To Gap To Buy Maternity Clothing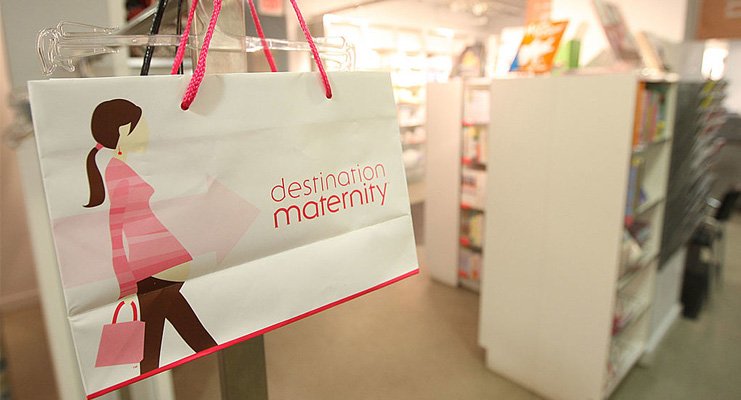 Motherhood (or Destination Maternity Corporation) is a publicly traded American clothing company. Motherhood offers the largest collection of maternity clothing and it can be a great alternative to Gap in this category.
Some of the most popular sections of Motherhood stores include maternity bras, nursing tops, maternity dresses, pants, pajamas and robes.
Headquarters: Moorestown, New Jersey, United States

Customer Service No: +1-800-466-6223
Hot Products: Fashionable Maternity Clothes, Stylish Maternity Dresses, Tops, Pants and Maternity Swimsuits
Carter's : One Of The Best Places To Find Kids Clothing Like GAP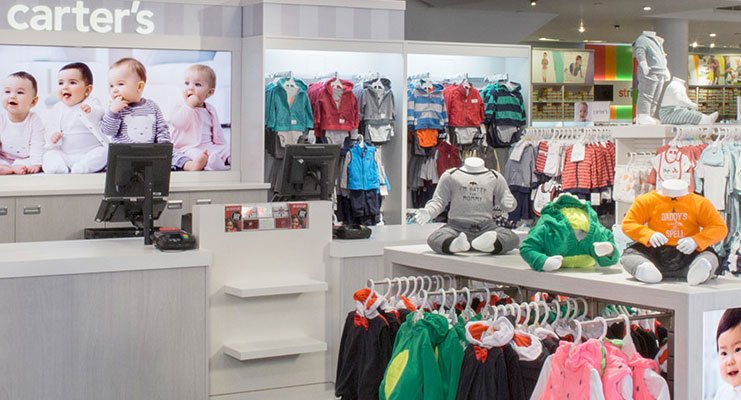 Carter's is a top recommended alternative to Gap to buy baby clothing and necessities. Carter's is one of the oldest designers and retailers of kids clothing in the United States.
For a limited time, Carter's is offering up to 70% discount on wide range of tees and shorts for baby girls, baby boys and toddlers.
Founded: 1865, Needham, Massachusetts

Headquarters: Atlanta, Georgia, United States

Customer Service No: +1-888-782-9548
Hot Products: Baby Clothing, Kids Clothes, Toddler Clothes
J Crew : #5 On Premium Clothing Brands & Stores Like GAP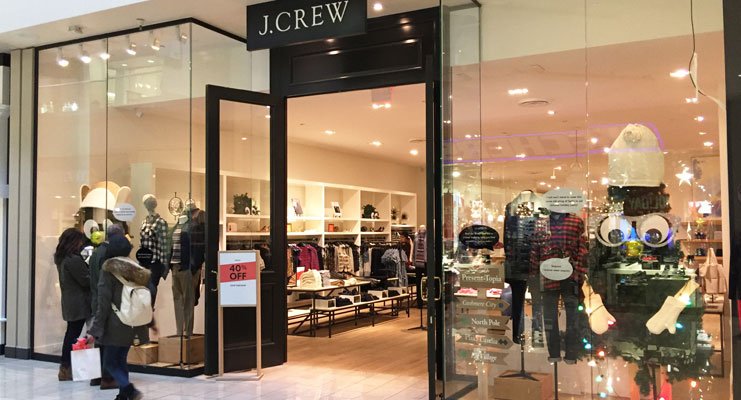 J Crew is another famous brand like GAP that is famous for its timeless and premium quality clothing for men, women and kids.
In addition to a beautiful collection of denim jeans, polo shirts and casual shirts, J Crew also offers high-quality sport coats, suits and tuxedos. For a limited time, J Crew is offering flat 40% discount on women's dresses and swimwear.
Headquarters: New York, NY, United States

Customer Support No: +1-800-562-0258
Hot Products: Denim Jeans, Jackets & Shirts, Sweaters, Capris, Leggings and Chino Shorts
Levi's : A Better Alternative to GAP Jeans For Most People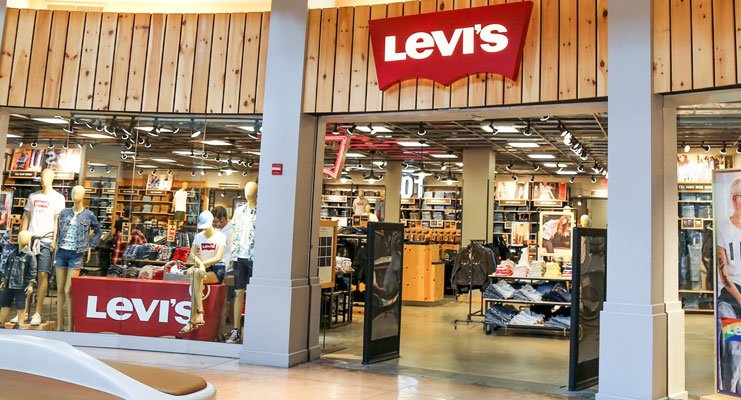 Levi's is known to be the original inventor of denim jeans. Levi's Strauss & Co., introduced the first version of blue jeans back in the year 1853. That unquestionably was an instant hit.
It's been more than 165 years. The jeans collection by Levi's is still as tough as your spirit.
Headquarters: San Francisco, California, United States

Customer Service No: +1-800-872-5384
Hot Products: Denim For Men in The Latest Washes and Silhouettes, Women's Skinny Jeans, Stright Jeans and High-Waisted Jeans
Abercrombie & Fitch : Casual Clothing Like GAP For Young Adults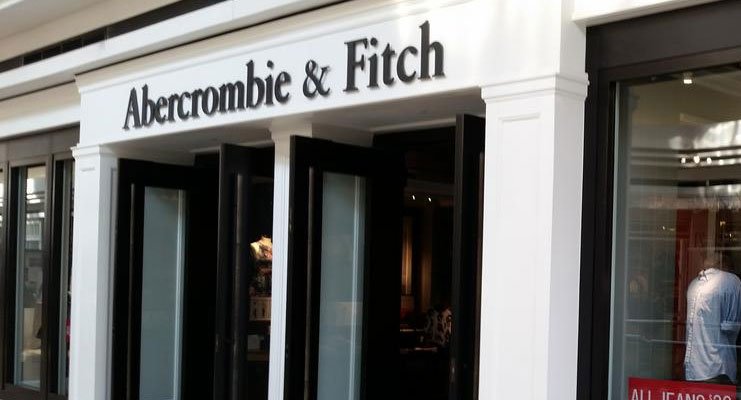 A&F or Abercrombie & Fitch is a well-known American casual wear brand for more than 126 years. A&F is recommended as an alternative to Gap for customers in their early twenties.
From button up shirts & blouses for women to finest quality Henley and T shirts for men, Abercrombie offers hundreds of fresh designs under each category in every season.
Founded: 1892, Manhattan, New York City

Headquarters: New Albany, Ohio, United States

Customer Service No: +1-866-681-3115
Hot Products: Authentic American Clothing, Casual Coats & Jackets, Tops & Bottoms, Underwear, Sleepwear & Bralettes
Ann Taylor : Elegant Dresses, Jumpsuits & Formalwear For Women

Ann Taylor is parented by Ascena Retail Group. Like Gap, Ann Taylor is another great place to buy finest quality party dresses, jumpsuits, skirts and formal wear for women.
Ann Taylor is not cheaper than Gap. But most offerings by this clothing retailer have received a five-star rating from thousands of verified customers.
Founded: 1954, New Haven, Connecticut, U.S.

Headquarters: Times Square Tower, New York City, NY, United States

Customer Service No: +1-800-342-5266
Hot Products: Flattering Dresses, Perfect-Fitting Pants, Stylish Blouses and Other Timeless Pieces For Modern Women
Forever 21 : The Cheapest Alternative To GAP On This Page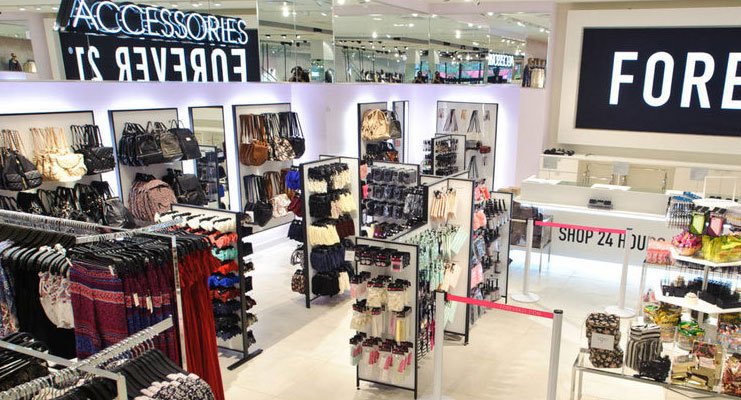 Forever 21 is a popular, fast-fashion retailer in the United States. Forever 21 is not a direct competitor of Gap. However, it can serve you as a cheap alternative to buy so many things.
Forever 21 offers a wide range of tops, bottoms, dresses and footwear for men, women and girls. Forever 21 is also a good place to buy women's plus size clothing at affordable prices.
Headquarters: Los Angeles, California, United States

Customer Service No: +1-888-494-3837
Hot Products: Affordable Plus Size Clothing, Latest Trends in Tops, Graphic Tees, Bottoms and Basics
American Eagle : #10 On Affordable Clothing Stores Like GAP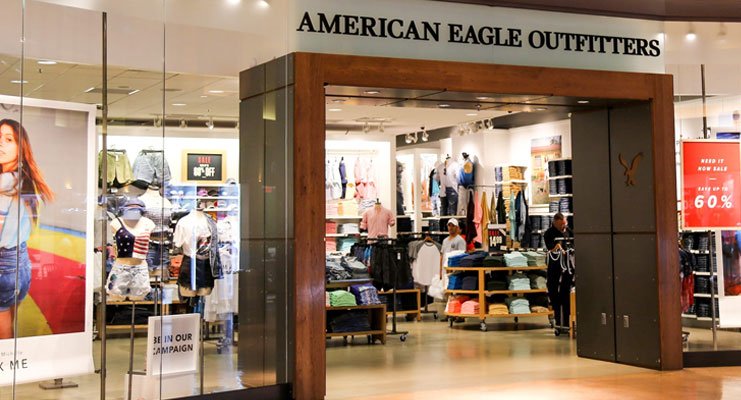 American Eagle is another major clothing retail company in the United States. American Eagle is primarily famous for being a casual clothier for teenage boys, girls and young adults. But, Like GAP, it has a sizable customer base of older adults.
American Eagle also owns Aerie, a famous intimate apparel brand for young women. In most cases, American Eagle is cheaper than GAP.
Headquarters: Pittsburgh, Pennsylvania, United States

Customer Service No: +1-888-232-4535
Hot Products: Tall Jeans, Khaki Pants, Board Shorts, T-Shirts, Shoes, Swimwear For Men and Women