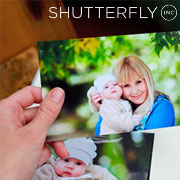 Shutterfly is one of the leading websites that offer personalized digital photo products. This site was founded in the year 1999 and is headquartered in the Redwood City, California. The most popular products of Shutterfly include Photo Books, Holiday Cards, Personalized Stationary and Decorative Accessories. Shutterfly also offers free, unlimited and encrypted storage space to upload and keep your photos online. This not only makes it super-easy to access your photos whenever you want, but also makes sure that your precious photos are safe from unauthorized access. In this post, I'm going to share some of the best sites like Shutterfly that offer free photo sharing and high-quality photo printing services.
Top 10 Shutterfly Alternatives
Google Photos > #1 On My List Of Sites Like Shutterfly

Everyone knows Google. And most people know Google Photos too. But if you live in the United States or Canada, Google Photos can serve you as a cheap alternative to Shutterfly to get beautifully printed photo books. Like Shutterfly, the BIG Daddy of search engines also offers free unlimited photo storage space. Anyone can sign-up for a free Google Photos account.
Zazzle > #2, The Best Print-On-Demand Service

Zazzle is not a photo sharing website. But it is one of the leading print-on-demand services across the web. If you are searching for a high-quality Shutterfly alternative to buy personalized photo products, Zazzle is a strongly recommended option for you. Zazzle offers a wide range of unique and stylish photo products including wood wall art, canvas prints, blankets, pillows, mugs, magnets, iPhone cases and much more.
Shoebox > #3, Free Unlimited Photo Backup

Shoebox is a superior alternative to Shutterfly that offers bank level encryption to keep your photos secure. Sign-up for a free Shoebox account and get cloud-based, unlimited photo storage space. The free Shoebox App is compatible with all your Windows, iOS and Android powered devices e.g. laptops, smartphones and tablets.
Amazon Photos > #4, Cheap Photo Printing & Free Shipping

Each Amazon Photos account comes with a 5GB of free storage space. If you need more, upgrade to Amazon Prime to get unlimited space for up to 5 family members. Amazon uses finest quality paper to print photos. Moreover, all Prime members get free shipping and there are no minimums.
Walmart Photo > #5 On Sites Like Shutterfly

Like Shutterfly, Walmart Photo does offer an unlimited space to store your photos. However, these photos remain in your account only if you remain an active member. An active member is someone who pays for one or more of their premium services at least once in a year.
I don't recommend Walmart Photo as an alternative to Shutterfly to store your photos. But if you need other services e.g. photo books and related merchandise, Walmart Photo is cheaper than Shutterfly. Walmart Photo also offers free shipping on all orders above $25.
Snapfish > #6, Online Photo Printing With Free Shipping
Snapfish is one among the major competitors and the best alternatives to Shutterfly. Originally founded by a group of Indian business partners including Suneet Wadhwa, Snapfish was purchased by Hewlett Packard for USD 300 million in the year 2005. Presently, Snapfish hosts over 1 billion linkable photos. Linkable means, you can link to these photos from your blog and can share your Snapfish hosted photos on social media websites including Facebook and others. If you are searching for a Shutterfly alternative for photo or canvas printing, Snapfish is a good option to go with.
Mixbook > #7, Up To 50% Sitewide Discount

Like Shutterfly, Mixbook is also headquartered in Redwood City, California. It is a BBB Accredited business that was founded in the year 2006. Mixbook is famous for its high-quality printing services that include Photo Books, Custom Cards, Photo Calendars and Yearbooks. This website offers a complete set of easy to use online tools to edit photos to create perfect photo products and gifts. Mixbook is not as famous as Shutterfly, but the quality of services offered by this website is very similar. On top of that, most of the time it delivers what you need at a 50% discount.
Photobox > #8, Bring Your Photos To Life!

With over 33 million registered users, USD 195 million in revenue and a 21% growth in 2017 alone, Photobox is a popular online photo printing service and a good alternative to Shutterfly. Photobox is a London, United Kingdom based website that was founded in the year 2000. Photobox has 2 offices, 1st is located in London, UK and the other is in Paris, France.
In addition to Photo Books, Cards and Calendars, Photobox also offers a good range of other personalized gifts including Photo Cushions and Photo Printed Mugs.
Pastbook > #9, Hassle-Free Online Photo Printing With Fast & Convenient Shipping Option

Pastbook was founded in the year 2012. This photo printing service goes one step ahead and gives its customers the option to collect their favorite photos from different social media sites including Facebook and Instagram. While this feature of Pastbook is great to keep all your favorite photos organized at one place, you can also create one or more albums of similar photos that can be printed if you wish. Pastbook offers a reliable photo printing service and it is cheaper than Shutterfly.
Bonus Print > #10 On Sites Like Shutterfly

Bonus Print is the last (but certainly not the least) entry on my today's blog post. Founded in the year 2003, this company is a member of Album Printer BV, the largest Photo Book printer and supplier in Europe. Bonus Print has its own production facility in Amsterdam, Netherlands and it is one of the fastest growing names in the photo-products industry.
I like Shutterfly and I'm a satisfied customer too. But like most online shopaholics, I believe it is always a good idea to keep an eye on similar and alternative options. Have you already tried any of these photo sharing and printing services? Would you like to suggest some other good websites like Shutterfly to include in this list? Please let me know in the comments section below.
Further Reading