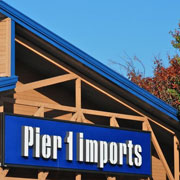 Pier 1 Imports is a publicly traded American company that owns and operates a chain of retail stores in the United States. Pier 1 is primarily famous for its affordable variety of imported home furnishing goods. From Indoor & outdoor furniture to beautiful hand-woven rugs and decorative accessories, there are so many reasons that attract thousands of customers to Pier 1's official website. In this post, I'm going to share some of the best alternatives to Pier 1. These stores offer similar quality furniture, bedding and more at comparable or low prices. Below is a quick list, basic info & links to the official websites of top furniture stores like Pier 1 Imports.
Top 10 Pier 1 Alternatives
World Market > #1 On My List Of Stores Like Pier 1

There are so many things that are common between Pier 1 and World Market. Both of them are importers, both of them are affordable and more importantly, both of them are Americans. Cost Plus World Market is a subsidiary of Bed Bath & Beyond. It has some 280 stores across the United States. It offers almost everything that Pier 1 has to offer. The price range at World Market is also comparable to Pier 1.
Hobby Lobby > #2, Candles, Fragrances & Decor Pillows

Hobby Lobby is a privately-owned chain of arts & crafts stores that is primarily known for party supplies. You might be thinking what makes it a good alternative to Pier 1 Imports? Well, during my research for this post, I visited their home decor and frames section. And it gave me enough reasons to include Hobby Lobby in this list. Hobby Lobby is a great place to buy candles & fragrances, decor pillows, mirrors and other wall decor items.
HomeGoods > #3, Discount Furniture, Bedding & Bath Accessories

HomeGoods is one of the many off-price store chains that are owned and operated by TJX Companies. HomeGoods offers up to 60% discount on a wide variety of products under several categories including indoor furniture, bedding and bath accessories. Presently, HomeGoods doesn't give you the option to shop online. However, if you are planning to visit physically, HomeGoods can be a more affordable alternative to Pier 1. Click Here to find your nearest HomeGoods Store.
Kohl's > #4, Great Deals On Kitchen & Dinning

Kohl's is one of the largest department store chains in the United States. Kohl's offers thousands (actually hundreds of thousands) of products in a wide range of categories. Most of them are beyond the scope of the topic of my today's post. However, as an alternative to Pier, I would strongly recommend that you visit Kohl's kitchen and dining section. From cooking utensils to cookware & bakeware, there are hundreds of good deals. Kohl's also offers free shipping all over the United States.
Kirkland's > #5 On Stores Like Pier 1

If you are searching for some good places like Pier 1 to buy art and wall decor, visit Kirklands. I'm sure you will fall in love with at least one of the gorgeous pieces. From canvas and metal art to beautiful wall clocks and unique picture frames, Kirklands offer everything you need to give the perfect finishing touch to any room. The price range at Kirklands is also comparable to Pier 1.
Z Gallerie > #6, Affordable & Modern Living Room Furniture

Check out these inspirational photos at Z Gallerie to envision your dream space. Neither cheap, nor expensive, Z Gallerie is another reliable place to buy modern furniture and home decor at a price point that is comparable to Pier 1. Especially, if you need furniture and accessories for your living room, I hope you'll like this alternative.
TJ Maxx > #7, Seasonal Gifts, Affordable Housewares & Furniture

Here comes another off-price home furnishing store. Like HomeGoods, TJ Maxx is also owned by TJX Companies. TJ Maxx offers products from hundreds of famous furniture brands in the United States at hugely discounted prices. Click Here to find your nearest TJ Maxx store Or visit the company's eCommerce website to shop online.
Wayfair > #8, Up To 70% OFF [Limited Time]

I don't know why, but whenever I write about home furnishing companies, I always try to find a way to fit Wayfair in my post. Maybe I'm a loyal fan of Wayfair. Or perhaps it is because of the unique and attractive offers of Wayfair that force me to do that. For a limited time, Wayfair is offering up to 70% discount on selected cookware, small appliances, kitchen fixtures and storage.
West Elm > #9, Modern Rugs, Curtains & Window Shades

West Elm is a major retailer of contemporary and modern furniture and home furnishing goods in the United States. West Elm was founded in 2001 in San Francisco. Presently, it is owned by Williams Sonoma and is headquartered in Brooklyn, New York. West Elm can be another very good alternative to Pier 1 Imports to buy wool rugs in a variety of prints and solids. West Elm also offers a beautiful range of curtains, window shades and window panels.
Target > #10, Discount Offers On Patio Furniture, Outdoor Lighting, Grills & Outdoor Cooking

Personally, I don't like Target. But it doesn't change the fact that Target is the second largest chain of department stores in the United States. Target stores can serve you as good alternatives to many retailers including Pier 1 Imports. Right now, Target is offering up to 25% discount on Patio Furniture, Outdoor Lighting, Grills & Outdoor Cooking.
Further Reading