There are thousands of outdoor clothing and gear companies in the United States. But only a few brands like Patagonia actually work hard to reduce environmental impact and use only organic and recycled materials to produce the finest quality outdoor gear.
Whether you are a fan of Patagonia for its eco-friendly outdoor clothing and gear or you simply like its innovative and technical designs, we hope the list of similar companies and stores we shared on this page will help you find the best alternatives to Patagonia available in the US market.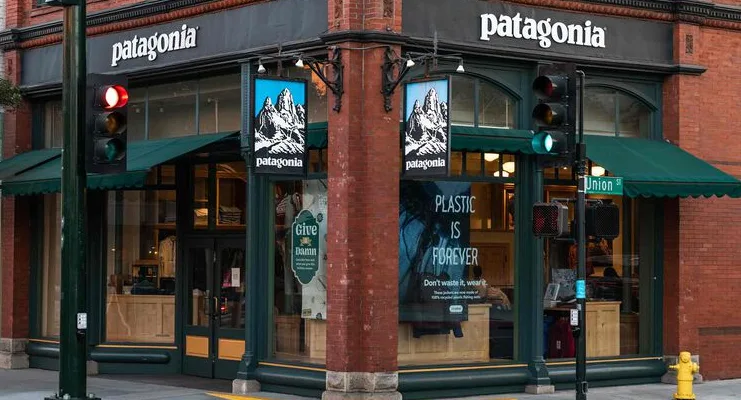 Patagonia : A Quick Intro and History of the Company
Patagonia was originally founded by an American Rock Climber named Yvon Chouinard in the year 1973. He has always been an outdoor enthusiast. In his early years, he used to make his own climbing tools.
That passion for producing innovative outdoor gear gave Yvon Chouinard the idea to start Patagonia.
Headquartered in Ventura, California, Patagonia produces an impressive variety of clothing and accessories for outdoor activities like climbing, surfing, snowboarding, fly fishing, and trail running.
Today, Patagonia has its own manufacturing units (factories) in 16 countries. AND, Patagonia's founder is now an outdoor industry billionaire.
Yvon Chouinard, the founder of Patagonia, gave up his billionaire status after giving the company to a trust and a nonprofit in September 2022. Source: Forbes.
Top 10 Patagonia Alternatives in the United States
The North Face : #1 On Our List Of Brands Like Patagonia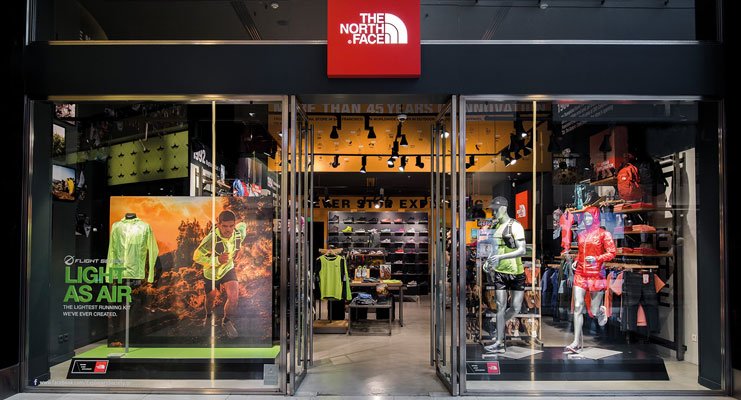 In recent years, The North Face has significantly improved its ethical and sustainable practices. This outdoor brand is in business for more than 50 years. Like Patagonia, The North Face is also a trusted by millions of outdoor enthusiasts across the planet.
In addition to its sustainable outdoor clothing collection, The North Face also offers a wide range of backpacks, tents and sleeping bags. In most cases, The North Face is a more affordable alternative to Patagonia.
Hot Products: Insulated & Down Jackets and Vests For Men, Women & Kids, Softshell Jackets, Rain Jackets, Winter Boots and Socks
Arc'teryx : May Be Slightly Expensive, But Better Than Patagonia in Many Cases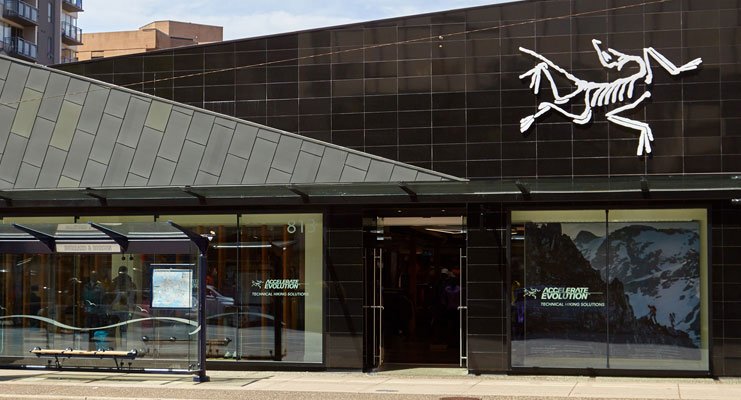 Arc'teryx (previously known as ROCK SOLID) is famous for its leading innovations in world-class outdoor equipment that are primarily used in Rock Climibing, Hiking, Snowboarding and Skiing.
Arc-teryx was founded with a mission to provide durable and REALLY functional outdoor clothing made with Eco-friendly materials.
Clothing, Footwear, Technical Packs and Accessories made by Arc'teryx are known to withstand the lifestyle of hardcore adventures, even in the harshest of weather conditions.
Hot Products: Shell Jackets, Pants, Fleece, Base Layer, Shirts & Tops, Mountaineering Boots, Gloves, Toques & Beanies
Marmot : Cheaper Than Patagonia With Similar Quality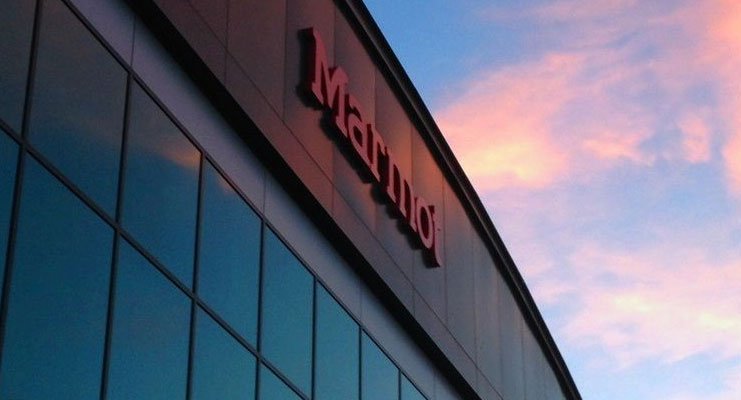 Marmot was entered into the world of outdoor clothing and sporting goods manufacturing the very next year of Patagonia's launch.
Like Patagonia, Marmot is also committed to use sustainable, recycled and environmental-friendly materials to produce their entire range of products. On top of that, the highest quality of its technical clothing, Sleeping Bags and Tents makes Marmot another great alternative to Patagonia.
Founded: 1974, Grand Junction, Colorado

Headquarters: Rohnert Park, California, United States

Customer Service No: +1-888-357-3262
Hot Products: High Performance Outdoor Clothing and Gear For Travel, Hiking, Camping and Winter Sports
Mountain Hardwear : High-Tech Outdoor Clothing & Equipment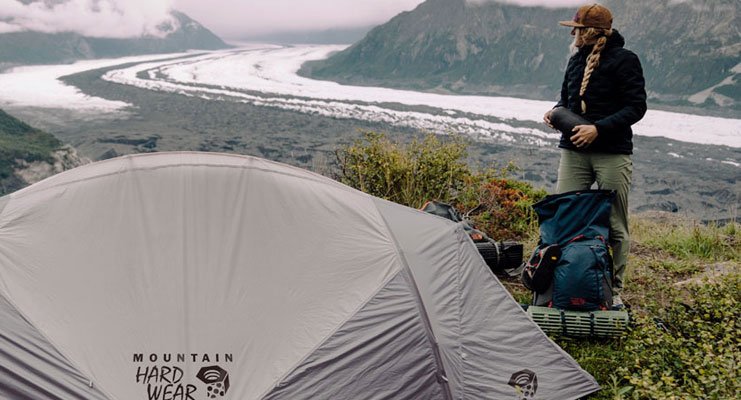 While it is comparatively a new name in the outdoor clothing industry, but Mountain Hardwear has become so popular in a very short span of time.
Like Sorel and PrAna, Moutain Hardwear is a wholly-owned subsidiary of Columbia Sportswear. The company specializes in high-end casual and activewear for men and women. Mountain Hardwear also offers a huge collection of equipment for outdoor activities e.g. Skiing, Alpine Climbing, Rock Climbing, Hiking, Training, and Travel.
For a limited time, Mountain Hardwear is offering a flat 50% discount on a wide range of snowsports clothing, footwear, and accessories.
Hot Products: Ski Jackets, Rain Jackets, T-Shirts, Hiking Pants, Snow Pants, Hats & Caps, Backpacking Packs and Duffel Bags, Camping anf Backpacking Tents
Canada Goose : #5 On Brands & Stores Like Patagonia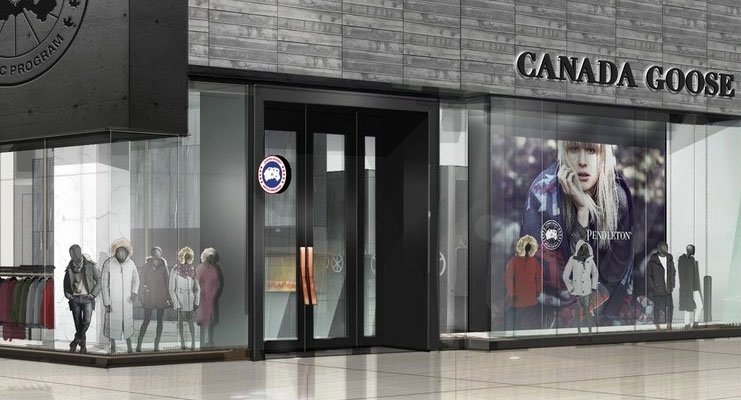 Canada Goose is in no way cheaper than Patagonia. However, it is a better alternative and one of the best manufacturers of Arctic Apparel in the world.
For more than 60 years, Canada Goose has been trusted by a huge base of customers to purchase extreme weather outerwear. Right now, The most popular products of Canada Goose include Hybridge Lite Jacket, Garson Vest and Coastal Shell Jacket.
Headquarters: York, Toronto, Canada

Customer Service No: +1-888-276-6297
Hot Products: Parkas, Lightweight Down Jackets, Scarves, Gloves and Mittens For Men, Women & Kids
REI : Best Deals On Patagonia and Other Similar Outdoor Clothing Brands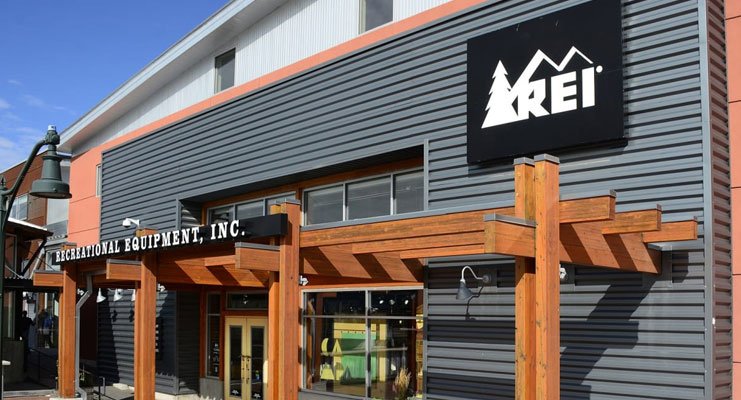 REI is a trusted chain of retail stores that offers high quality clothing, footwear and sporting equipment (e.g. for cycling, camping and for snowboarding etc.) from top brands including Patagonia and North Face.
REI can be a great alternative to any sporting goods store in the United States. For a limited time, REI is offering a free $20 Bonus Card with all purchases of USD $100 or more.
Headquarters: Kent, Washington, United States

Customer Service No: +1-800-426-4840
Hot Products: Up To 70% Discount On High-End Outdoor Clothing & Gear From Top American and European Brands
Columbia : One Of The Best Places To Find Tough Outerwear & Boots For Extreme Weather Conditions at Affordable Prices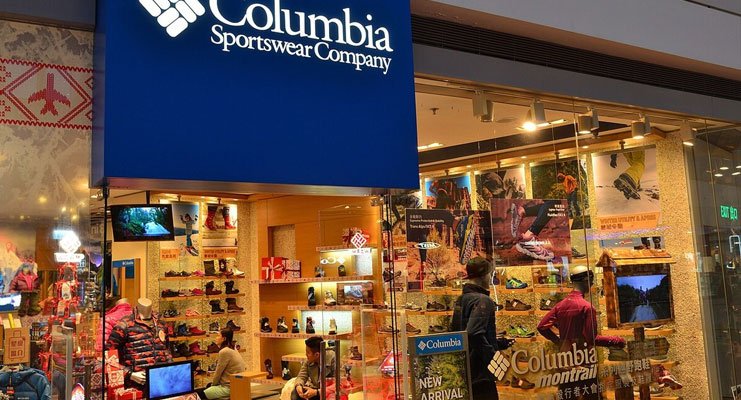 Columbia is one of the major brands in outdoor sporting goods industry in the United States. Presently, Columbia Sportswear operates over 100 retail outlets and ships its products to 72 countries worldwide.
Some of the most popular product categories at Columbia Sportswear stores include Rainwear, Fleece, Shirts, T-Shirts, Hoodies, Hiking Shoes and Waterproof Boots.
That quality of products by Columbia is comparable to Patagonia. AND, in most cases, this store can serve you as a cheaper alternative.
Hot Products: Waterproof and Insulated Outerwear, Pants, Hats, Gloves, Backpacks, Waterproof Hiking Boots, Socks, Lunch Bags and Water Bottles
Eddie Bauer : Clothing, Shoes & Outdoor Equipment With Lifetime Guarantee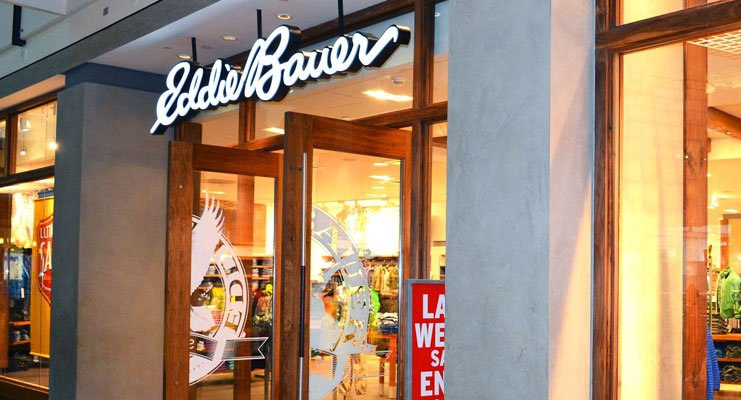 Eddie Bauer guarantees 100% satisfaction on its entire range of products that include outerwear, clothing, footwear and gear for men and women.
Eddie Bauer is in business for more than a century now and has been trusted by millions of customers from almost every corner of the planet.
Presently, Eddie Bauer operates almost 400 brick-and-mortar stores across the United States, Canada, Germany and Japan. For a Limited Time, Eddie Bauer is offering flat 40% discount on its entire collection of jackets & vests, tops, bottom, fleece, hiking shoes, casual footwear, sandals and slippers.
Founded: 1920, Seattle, Washington

Headquarters: Bellevue, Washington, United States

Customer Support No: +1-800-426-8020
Hot Products: 3 in 1 Jackets, Jeans, Shorts, Sleepwear, Sweatshirts & Hoodies, Flannel Shirts, Belts and Sunglasses
LL Bean : A Great Alternative to Patagonia to Buy Lightweight Waterproof Boots & Insulated Down Jackets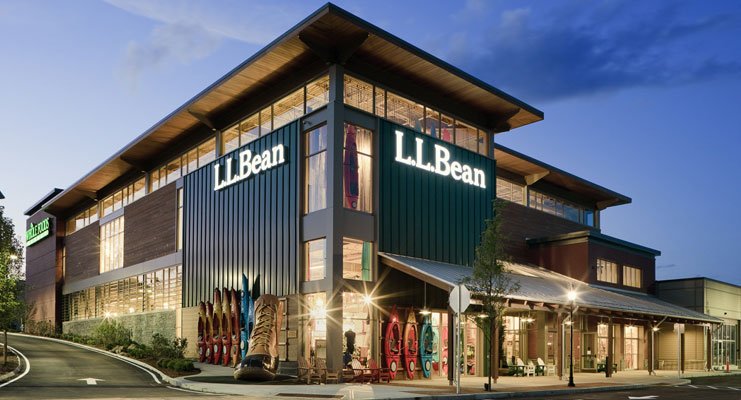 Like Eddie Bauer, LL Bean is also a trusted American Outdoor Brand that is in business for well over a century. LL Bean is known for being the original inventor of waterproof duck boots.
In addition to a wide range of outdoor footwear and clothing for men, women and kids, LL Bean also is a great place to shop high-quality equipment for outdoor recreational activities. Presently, LL Bean ships its products to thousands of international destinations across six continents.
Headquarters: Freeport, Maine, United States

Customer Support No: +1-800-441-5713
Hot Products: Winter Clothing and Footwear, Bags & Totes, Travel Accessories, Insulated Lunch Boxes, Luggage & Duffle Bags, Winter Sporting Goods
Merrell : #10 On Brands Like Patagonia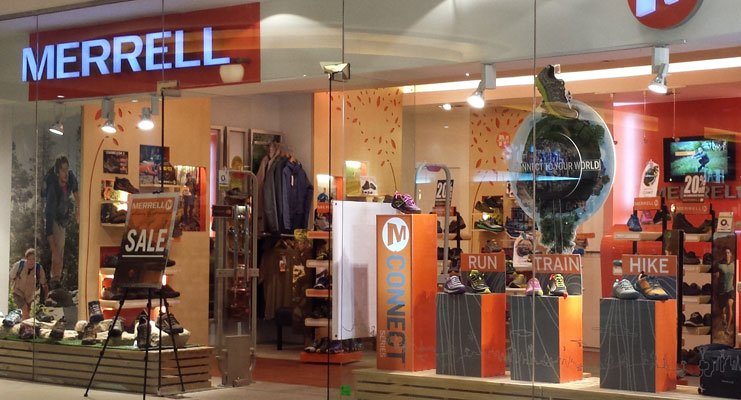 Merrell is the last entry on our today's post as an alternative to Patagonia. Merrell is a famous American manufacturer of footwear for men, women and kids.
Merrell offers a wide variety of Hiking Shoes, Casual Shoes, Winter Boots, Slip-ons, Sandals and much more. Merrell also manufactures and sells outdoor recreation apparel and accessories including Bags, Hats, Socks, Insoles and Gloves. In most cases, Merrell is another affordable alternative to Patagonia.
Founded: 1981, Waitsfield, Vermont

Headquarters: Rockford, Michigan, United States

Customer Service No: +1-800-288-3124
Hot Products: Top-Rated Hiking Footwear, Apparel and Equipment at Great Prices