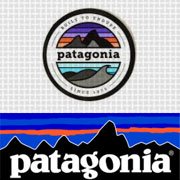 Patagonia is one of the most famous American manufacturers of high-end outdoor clothing and gear for climbing, surfing, skiing, snowboarding, fly fishing and trail running. Patagonia was founded in the year 1973 by Yvon Chouinard. Presently, the headquarter of Patagonia is based in Ventura, California. In the year 2015, Patagonia generated almost 1 billion American Dollars in revenue. If you are reading this, I'm sure you are looking for some other alternatives to Patagonia. In this post, I'm going to introduce Top 10 brands like Patagonia. Majority of them is cheaper while the other brands are a bit expensive than Patagonia.
Top 10 Alternative Companies Like Patagonia
The North Face > #1 on My List of Brands Like Patagonia

If you have been looking for a Patagonia alternative for outerwear, fleece, coats and footwear, I strongly recommend that you take a look over The North Face. The company also offers a beautiful collection of outdoor equipment e.g. backpacks, tents and sleeping bags. The North Face was founded in the year 1968 and the headquarter of the company is located in California.
Related Link: Brands Like The North Face

Arc'teryx > #2, Outdoor Clothing & Technical Outerwear

Arc'teryx (previously known as ROCK SOLID) is famous for its leading innovations in world-class outdoor equipment that are primarily used in Rock Climibing, Hiking, Snowboarding and Skiing. Headquartered in North Vancouver, Canada, Arc'teryx was founded in the year 1989. If you are an existing Patagonia user, I'm sure you'll love Arc'teryx products too.

Marmot > #3, High Quality Sleeping Bags & Tents

The highest quality of its technical clothing, Sleeping Bags and Tents makes Marmot another great alternative to Patagonia. Marmot is a subsidiary of Jarden Corporation, a major provider of consumer goods with more than 120 brands sold globally. The company was founded in the year 1974. Presently, Marmot is headquartered in Rohnert Park, California.

Mountain Hardwear > #4, High-Tech Clothing & Backpacks

While it is comparatively a new name in the industry, but Mountain Hardwear have become very popular in a very short span of time. Headquartered in Richmond, California, Mountain Hardwear specializes in high-end casual and activewear for men and women. The company also offers a huge collection of equipment for outdoor activities e.g. Skiing, Alpine Climbing, Rock Climbing, Hiking, Training and Travel.

Canada Goose > #5 on Patagonia Alternative Brands

Canada Goose may be a bit expensive than Patagonia, but it is one of the best manufacturers of Arctic Apparel in the world. Canada Goose was founded in the year 1957 and is headquartered in Toronto, Canada. The most popular products of Canada Goose include Hybridge Lite Jacket, Garson Vest and Coastal Shell Jacket.

REI > #6, Patagonia & Similar Brands Under One Roof

REI is a Washington based chain of retail stores that offers high quality clothing, footwear and sporting equipment (e.g. for cycling, for camping and for snowboarding etc.) from top brands. REI can be a great alternative to any retailer in this category. Especially, if you are looking for similar brands like Patagonia, I hope it is a good idea to browse and compare similar products from similar manufacturers by visiting just one online store.
Related Link: Stores Like REI

Columbia Sportswear > #7, Outdoor Clothing & Footwear

Columbia is one of the top brands in sports and outerwear in the United States. Headquartered in Portland, Oregon, Columbia Sportswear presently operates over 100 retail outlets and ships its products to 72 countries across the globe. Some of the most popular categories at Columbia Sportswear include Rainwear, Fleece, Shirts, T-Shirts, Hoodies, Hiking Shoes and Waterproof Boots. My personal experience suggests that Columbia Sportswear can be a good alternative to Patagonia as it is a balanced combination of quality & affordability.

Eddie Bauer > #8 > Clothing, Shoes & Gear for Men & Women

Eddie Bauer guarantees 100% satisfaction on its entire range of products that include outerwear, clothing, footwear and gear for men and women. Eddie Bauer was founded in the year 1920 and presently the company is headquartered in Seattle, Washington, United States. Eddie Bauer operates hundreds of retail outlets and the primary focused area of the company is United States, Canada, Germany and Japan.
Related Link: Stores Like Eddie Bauer

LL Bean > #9, High-End Outdoor Recreation Apparel

LL Bean is a famous American retailer of high quality clothing, shoes, outdoor gear and much more. The company ships its products to over 100 countries across the globe. LL Bean was founded in the year 1912. Presently, the headquarters of LL Bean are located in Freeport, Maine, United States.
Related Link: Clothing and Shoes Stores Like LL Bean

Merrell > #10 on Brands Like Patagonia

Merrell is the last entry on my today's post as an alternative to Patagonia. Merrell is a famous American manufacturer of footwear for men, women and kids. The company offers a wide variety of Hiking Shoes, Casual Shoes, Winter Boots, Slip-ons, Sandals and much more. Merrell also manufactures and sells outdoor recreation apparel and accessories including Bags, Hats, Socks, Insoles and Gloves. Headquartered in Rockford, Michigan, Merrell was founded in the year 1981.
Have you already tried something from any of these brands? How was your experience? Do you know about some other Sporting goods brands like Patagonia? Please share your thoughts in the comments section below.
Related Links