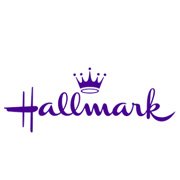 Hallmark is the oldest and largest manufacturers of greeting cards in the United States and one of the industry leaders worldwide. Headquartered in Kansas City, Missouri, Hallmark was founded in the year 1910. Hallmark ships its products e.g. Greeting Cards, Gift Wrap, Party Goods & Stationary to more than 190 countries worldwide. Last year, Hallmark generated over 4 billion US Dollars in revenue. In this post, I am going to share some other very good greeting card stores like Hallmark. Most of these stores offer personalized greeting cards, gifts & ornaments of similar quality at comparable prices. Below is a list followed by some basic introduction and links to the official websites of Top 10 Stores Like Hallmark.
List of Top 10 Stores Like Hallmark
American Greetings > #1 on My List of Stores Like Hallmark

American Greetings (or American Greetings Corp: LLC) is a major producer of greeting cards. Like Hallmark, American Greetings offers a comprehensive variety of Greeting Cards, Gifts Wrap and Party Goods. Additionally, it also offers a beautiful collection of calendars, giftware and educational products. American Greetings is a wholly owned subsidiary of Carlton Cards.
Precious Moments > #2, Similar To Hallmark But Cheap

Precious Moments is relatively a new name in Giftware and Greeting Cards industry, but in a very short span of time, it has proven to be one of the best alternatives to Hallmark Cards. Headquartered in Carthage, Missouri, Precious Moments was founded in the year 1991. In many cases, Precious moments can be a cheaper alternative to Hallmark Greetings.
Clinton's > #3, Greeting Cards & Party Decor Stores

Clintons (also known as Clinton Cards) is a wholly owned subsidiary of American Greetings. Headquartered in Loughton, Essex, England, Clintons was originally founded in the year 1968. Like Hallmark Cards, Clintons is also famous for its beautiful and very unique variety of all kinds of greeting cards. The company also sells soft toys, birthday party stuff and related gifts.
Papyrus > #4, Upscale Stationary & Personalized Greeting Cards

Papyrus is a privately owned, American chain of retail stores that specializes in fancy stationary and greeting cards. Headquartered in Fairfield, California, the first-ever Papyrus store was opened in the year 1950. Presently, Papyrus owns and operates more than 450 greeting cards stores across the United States and Canada. In addition to greeting cards, Papyrus also offers personalized gifts and custom printing services.
Amazon > #5 on Greeting Card Stores Like Hallmark

Amazon is the largest internet-based retailer on the planet. Headquartered in Seattle, Washington, Amazon was founded in the month of July, 1994. Every day, millions of people visit Amazon.com to buy almost everything you can find at Hallmark Stores. In the year 2015, Amazon generated over 107 billion Dollars in annual sales.
Related Link: Stores Like Amazon
Moonpig > #6, A Great Producer Of Personalized Greeting Cards

Moonpig is owned and operated by Photobox. If you are looking for an alternative to Hallmark that specializes in personalized greeting cards, it is highly recommended that you take a look over Moonpig. Headquartered in London, England, Moonpig was launched in the year 2000. Last year, Moonpig shipped over 6 million greeting cards to its global audience.
Department 56 > #7, Holiday Collectibles, Ornaments & Giftware

Department 56 is a subsidiary of Enesco Group Inc. Headquartered in Eden Prairie, Minnesota, Department 56 was founded in the year 1976. It is one of the most popular American manufacturers of holiday collectibles, ornaments and giftware. A team of seasoned artists at Department 56 has delivered new (and original) ideas to create innovative giftware items for over 40 years.
Card Factory > #8, Another Cheap Alternative To Hallmark Greetings

Card Factory is a publicly traded company that operates a major chain of greeting cards and gift stores. The first-ever Card Factory store was founded in the year 1997. Presently, Card Factory operates almost 500 retail stores and an eCommerce Website. In many cases, Card Factory can be a cheap alternative to Hallmark. Last year, Card Factory generated more than 400 million American dollars in revenue.
Archies > #9, A World-Famous Greeting Card Company From India
Archies is an Indian alternative to Hallmark. Headquartered in New Delhi, India, Archies Limited was founded in the year 1979 as company that sold song books, posters and leather patches. Presently, Archies is one of the top producers of greeting cards that ships to every corner on the planet. Last year, Archies Limited generated over 22 million US Dollars in revenue.
Card Store > #10 on Greeting Card Stores Like Hallmark

Card Store is another popular name in the industry and it is also owned by American Greetings. Card Store is a bit different than most greeting cards stores in this post. The company lets you add your own words and even photos to your greeting or invitation cards making them totally unique. The price range at Card Store is comparable to Hallmark Cards.
Related Links