Brandy Melville originally is an Italian fashion brand that has a huge fan base of teenage girls and young women from California. For our today's post, we have carefully selected to share some stores like Brandy Melville that offer better deals on similar clothing.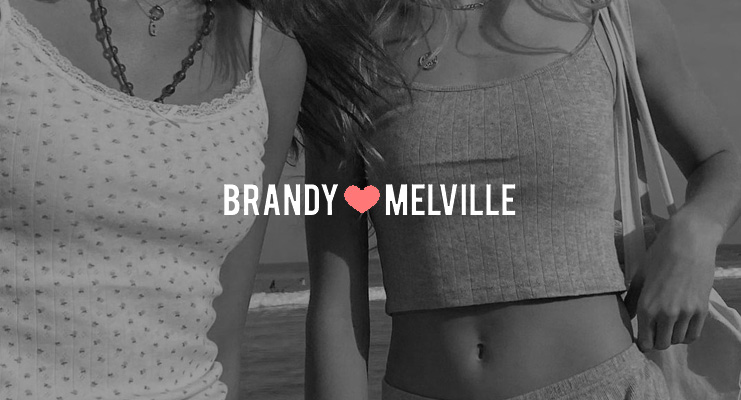 Brandy Melville : A Quick Intro to The Company
Brandy Melville was first introduced in 1970. In the United States, the first-ever Brandy Melville store was opened in 2009.
Over the years, Brandy Melville has built a huge fan base that also includes Hollywood celebrities e.g. Paris Hilton, Ashley Benson and Kim Kardashian.
Presently, Brandy Melville operates hundreds of brick-and-mortar stores and several eCommerce websites for customers in the USA, Canada, UK, and many other countries across Europe.
Zaful : #1 On Our List Of Stores Like Brandy Melville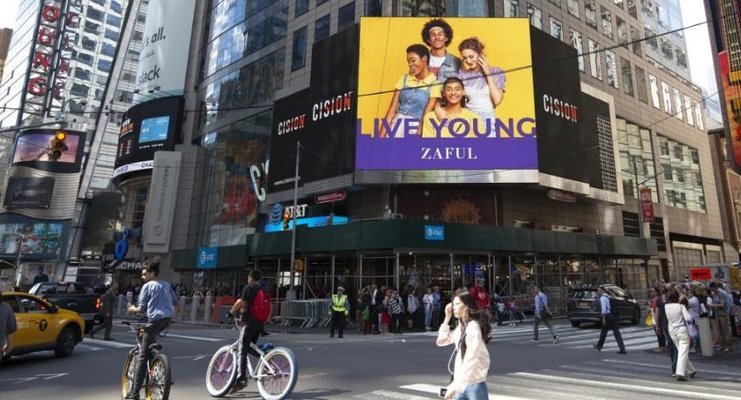 Zaful is in business for more than 7 years now. The company was founded with a mission to provide the most daring, exciting and edgy fashion apparel for young women at affordable prices.
Zaful can be a GREAT and cheap alternative to Brandy Melville in many cases. For a limited time, Zaful is offering FREE shipping on any order of $49 or more.
Headquarters: Hong Kong & Redwood City, California, United States

Customer Service No: +1-360-824-5022
Hot Products: Short & Long Sleeve Tops, Tank Tops, Halters, Off-The-Shoulder Tops, Tube Tops, Crop Tops and Bodysuits
American Eagle : Highly Recommended For Women Who Don't Like Brandy Melville's One-Size-Fits-All Aspect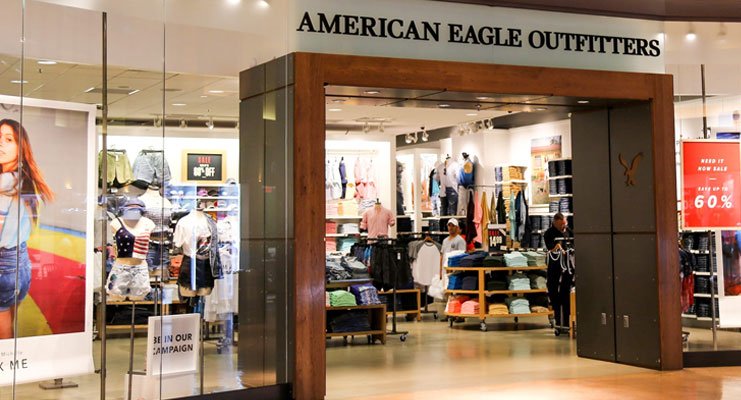 There is a huge number of fans unable to fit into Brandy Meville's clothing items, considering their size to be too big or too small.
If you are one of those fans, American Eagle is a very good store for you to find clothing like Brandy Melville in your true size. American Eagle also offers free shipping on orders above $50.
Headquarters: Pittsburgh, Pennsylvania, United States

Customer Service No: +1-888-232-4535
Hot Products: Women's Oversized Hoodies & Sweatshirts, Cropped Hoodies & Sweatshirts, Shirts, Blouses, Sweaters & Cardigans, Music and Band Graphic Tees
Lulus : One Of The Best Places To Shop Cute Dresses For Women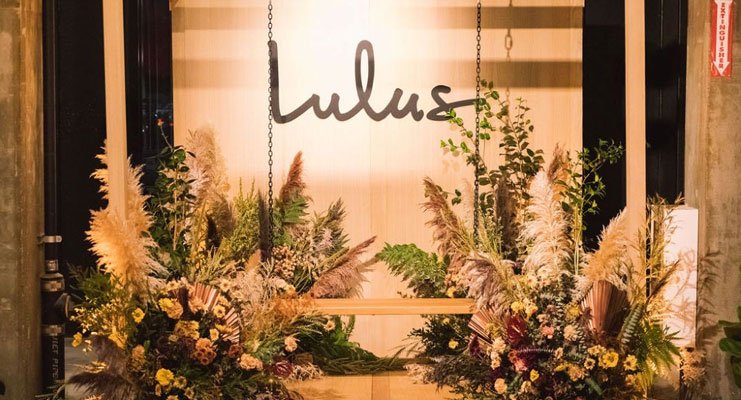 Lulus is one of the major retailers of on-trend clothing for women. Its REALLY hard to recommend Lulus as an alternative to Brandy Melville in a specific category.
However, if you are an existing Brandy Melville customer, we hope you'll really like the latest dresses collection at Lulus Fashion Lounge.
Headquarters: 195 Humboldt Ave, Chico, California, United States

Customer Service No: +1-866-918-5858
Hot Products: Cute Short Dresses, Floral Dresses, Party Dresses For Teenage Girls
Forever 21 : Beautiful Overalls & Coveralls For Women at Low Prices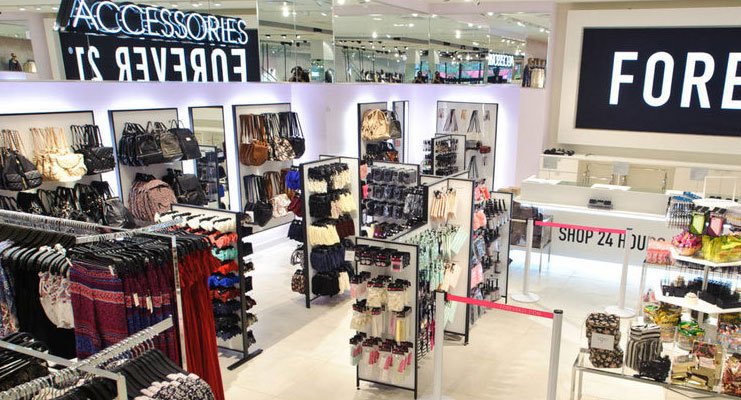 Brandy Melville has a dedicated section for overalls. Do you like the offerings under that category? If you said "YES" you'll absolutely LOVE the similar overalls and coveralls for women at Forever 21.
Forever 21 is one among the global leaders in fast-fashion retail industry. In most cases, Forever 21 is cheaper than Brandy Melville.
Headquarters: Los Angeles, California, United States

Customer Service No: +1-888-494-3837
Hot Products: Denim Overalls, Overall Shorts, Pinafore Dresses, Dungaree Dressess and Jumpers
ModCloth : #5 On Stores and Brands Like Brandy Melville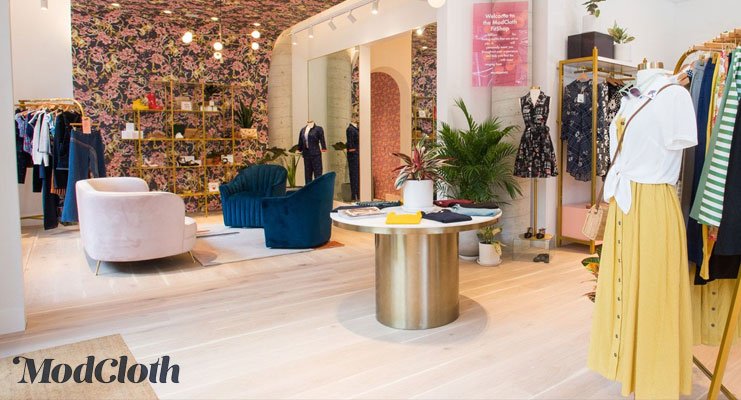 ModCloth is primarily famous for its beautiful collections of vintage-inspired clothing for women. During our research for this post, we found a wide range of pants and skirts at ModCloth that look very similar to Brandy Melville.
ModCloth is owned and operated by Walmart. The company offers FREE Shipping on all orders above $75. ModCloth also has FREE Returns policy.
Founded: 2002, Pittsburgh, Pennsylvania

Headquarters: San Francisco, California, United States

Customer Service No: +1-888-495-9699
Hot Products: Plaid Mini Skirts, Pants, Denim Jeans, Shorts and Sweatpants
PrettyLittle Thing : Cool, Sexy and On-Trend Jackets & Blazers For Women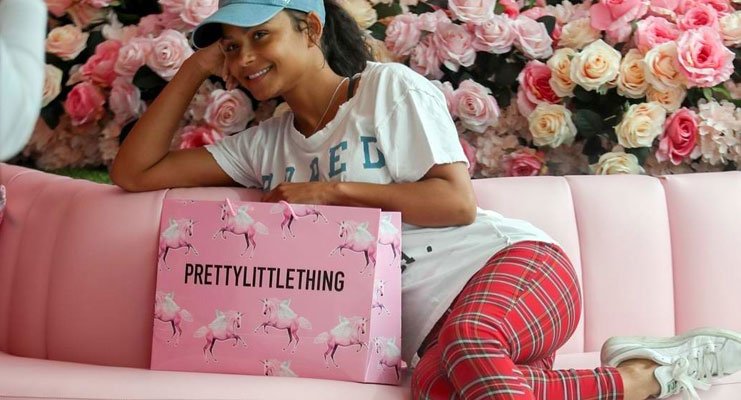 Women's jackets by Pretty Little Thing feature classic designs and comfortable fit. Brandy Melville lovers will surely like PLT's latest collection.
Please note, in some case, Pretty Little Thing may be slightly expensive than Brandy Melville. But we hope most women won't mind paying some extra to have those all-year-round staple.
Hot Products: Denim Jackets & Coats, Denim Shirts, Cropped Coats & Jackets, Women's Plus Size Jackets
Tillys : Fun & Versatile Striped Tops For Young Women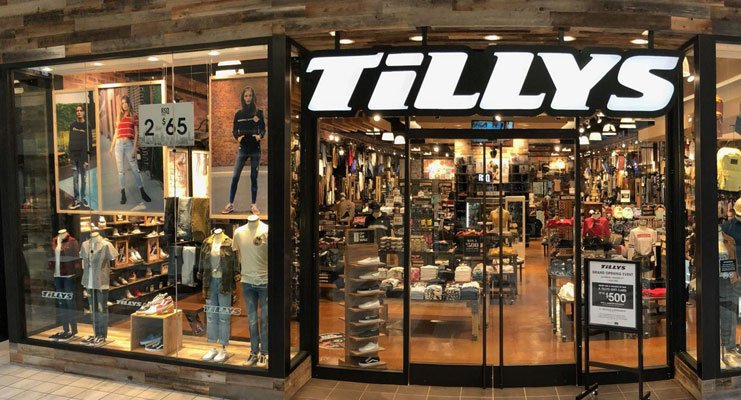 Tillys is not among the direct competitors of Brandy Melville. However, it can be a great alternative store to find many similar things.
For example, you can click here to check out a beautiful assortment of women's striped tops at Tillys.
Headquarters: Irvine, California, United States

Customer Service No: +1-866-484-5597
Hot Products: Striped Tops, Flannels & Plaids, Kimonos, Floral Tops and Tie Front Tops
RoseGal : Cheap But Well-Crafted Fashion Jewelry For Women Under $5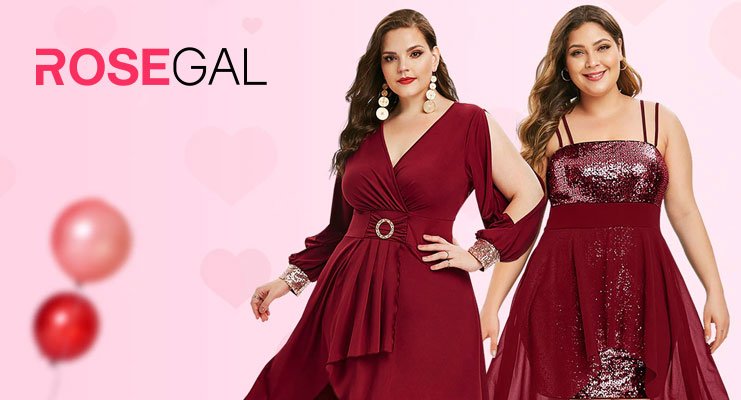 The seasoned fashion fanatics at Brandy Melville believe that jewelry makes part of a character. RoseGal is a highly recommended and cheap alternative to Brandy Melville in this category.
From chokers to bracelets, necklaces, earrings and rings, at RoseGal, you'll find an endless variety of latest jewelry under $5.
RoseGal offers flat 15% discount for new customers and FREE shipping on all orders above $49.
Headquarters: Shenzhen, China

Customer Service No: +1-360-857-6001
Hot Products: Body Chains & Necklace Sets, Charm Anklets, Gold & Sliver Earrings
Urban Outfitters : Stylish Fashion Accessories For Women at Affordable Prices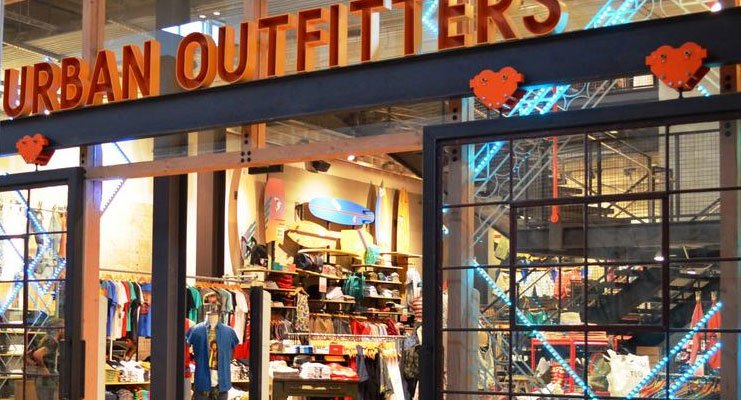 Urban Outfitters is one of the leading chain of clothing stores in the United States. It can be a perfect place to buy almost everything you can find at Brandy Melville Stores.
Click Here to check out the latest fashion accessories for teenage girls and women in their early twenties. In most cases, the price range of products at Urban Outfitters is comparable to Brandy Melville.
Headquarters: Philadelphia, Pennsylvania, United States

Customer Service No: +1-800-282-2200
Hot Products: Women's Hats & Caps, Hair Accessories, Scarves Sunglasses, Belts, Socks, Bags & Backpacks, Patches & Pins, Keychains and Phone Cases
Pacsun : #10 On Brands and Stores Like Brandy Melville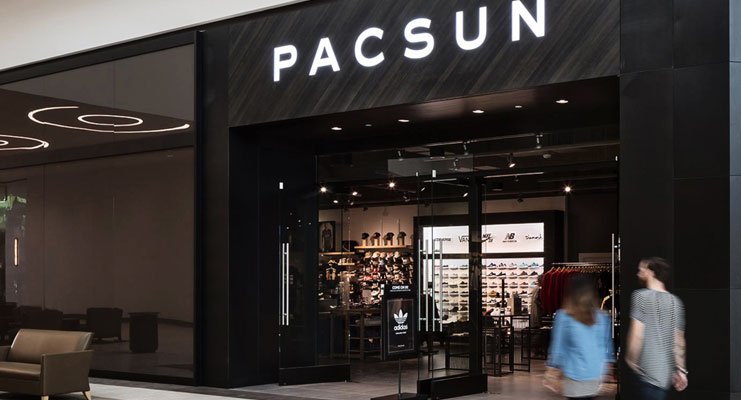 Pacsun is primarily famous for its California Lifestyle clothing, shoes and accessories for youngsters. This retailer offers a wide range of products from many world-famous brands including Brandy Melville.
We hope this post has helped you find the best alternatives to Brandy Melville, if not, Click Here to find more similar brands at Pacsun.
Founded: 1980, Newport Beach, California

Headquarters: Anaheim, California, United States

Customer Service No: +1-877-372-2786
Hot Products: Women's Tops, Basic Tees & Tanks, Dresses, Swimwear, Graphic and Embroidered T-Shirts, Hoodies & Sweatshirts, Intimates and Loungewear