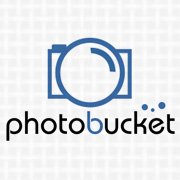 Photobucket is one of the most popular and leading websites that host photos, vector graphics and videos. This site was originally founded by Alex Welch and Darren Crystal in the year 2003. Photobucket currently hosts over 10 billion images and this number is rapidly increasing as more than 100 million registered users of this website upload 400 million (on an Average) photos and graphics every single day. In addition to its premium services e.g. canvas and photo printing, Photobucket also offers a free account that is capable of hosting thousands of images and hours of videos. While Photobucket is a reliable website to upload, download and share your photos and videos, it is good to know about some similar/alternative websites. Below is my list of Top 5 sites like Photobucket.
Flickr > #1 on My List of Websites Like Photobucket
If YouTube is the undisputed king of free video hosting, then Flickr is the BIG Daddy of image hosting websites. Currently owned by Yahoo!, Flickr was originally founded and launched by Stewart Butterfield and Caterina Fake. Yahoo purchased Flickr in the year 2005. Your free account at Flickr comes with 1TB of free storage space that is sufficient to host tons of photos and videos. If you are looking for a website like Photobucket to host your images for free, Flickr is currently the best option. I don't know about tomorrow (especially after the launch of Google Photos), but today, Flickr is my favorite website to host photos and vector images and that's why I placed it on No: 1 on my list of sites like Photobucket.
Imgur > One of the Biggest (& Free) Image Hosting Websites
Images hosted on Imgur are viewed billions of times across the internet every month. Primarily famous for funny animations, memes and animated gifs from current or historic events, Imgur is one of the best (and biggest) websites to host images for free. The best part is, you don't need to be a registered member of Imgur to upload images. Founded by Alan Schaaf in the year 2009, this image hosting website is one among the Top 50 most popular websites across the internet (see Alexa Ranking). If you are looking for a free alternative to Photobucket to host and share images, Imgur is the option that comes with no-limits on space and uploads.
Post Image > Image Hosting for Bloggers
Post Image is a simple, in fact very simple website that hosts all kinds of images for free. Post Image was founded in the year 2004. This website is free to use and doesn't require you to be a registered member to upload photos or images. Post Image is a little different than Photobucket as it is primarily used to host images to link directly from other sites including auction sites e.g. eBay, online forums, your personal blog or other websites. Post Image is a trusted name by millions of bloggers as it guarantees 100% uptime. In other words, your images on this website will be live whenever you need to access them.
TinyPic > Free Image Hosting (owned by Photobucket)
Owned by Photobucket, TinyPic is a very similar image hosting service like Post Image. Photos or vector graphics hosted on this website are primarily used to link from other websites. The allowed file extensions for images include jpg, gif, tiff and png. The idea behind TinyPic is very similar to URL Shortner services like TinyURL. As it automatically generates a relatively short internet address for uploaded images. But in addition to post images, TinyPic also gives you the option to upload and share videos for free.
IMGbox > #5 on My List of Sites Like Photobucket
IMGbox is the last (but certainly not least) entry on my today's blog post. Signing up for a free account at IMGbox gives you the ability to keep your uploaded images organized or you can them whenever you want. However it is not necessary to get registered at IMGbox to host your photos or images.
I have tried all of these free image hosting services with no problems at all. Have you already tried any of them? Or do you know about some other free video and image hosting sites like Photobucket? Please share your experience in the comments section.
Related Links