West Elm is one of the global leaders in contemporary and modern home furnishings. West Elm is primarily famous for its extensive selection of items to help achieve a minimalistic look. But do you REALLY need to spend a fortune to create a similar or minimalistic space? Below is a list of carefully selected American furniture stores like West Elm that can serve you as affordable alternatives.
We are NOT against West Elm. But we highly recommend comparing prices on these similar stores before buying modern furniture, bedding, lighting, and decorative accessories from West Elm.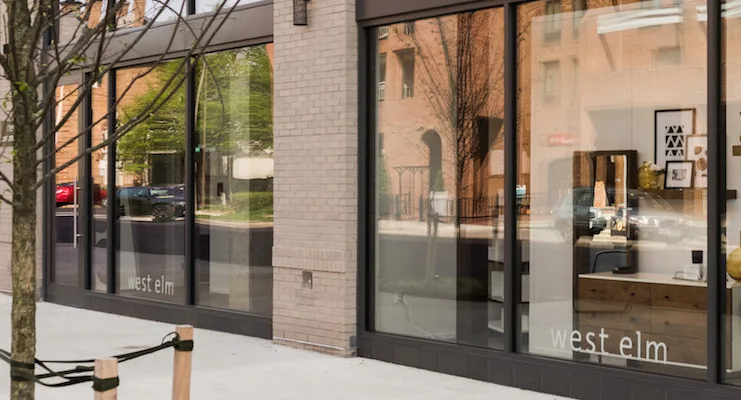 West Elm : A Quick Intro and History of the Company
West Elm is a wholly-owned subsidiary of Williams Sonoma, a publicly-traded American consumer retail company that owns many other world-famous furniture brands including Pottery Barn, Rejuvenation, PBteen, and Pottery Barn Kids.
Headquartered in San Francisco, California, United States, West Elm was founded in the year 2002. Because of its very unique approach to furniture design and inspiring colors, the very first collection of minimalistic and modern furniture by West Elm was an instant hit.
West Elm now operates a chain of modern furniture stores in many other countries including Australia, the UK, and the UAE. In addition to its in-house furniture and décor products, West Elm also showcases a wide range of housewares designed by independent artisans and style enthusiasts from around the globe.
List of Top 10 Furniture Stores that Are Very Similar to West Elm But Cheaper in Most Cases
Z Gallerie : #1 On Our List Of Stores Like West Elm to Find Better Deals on Similar Furniture and Modern Bedding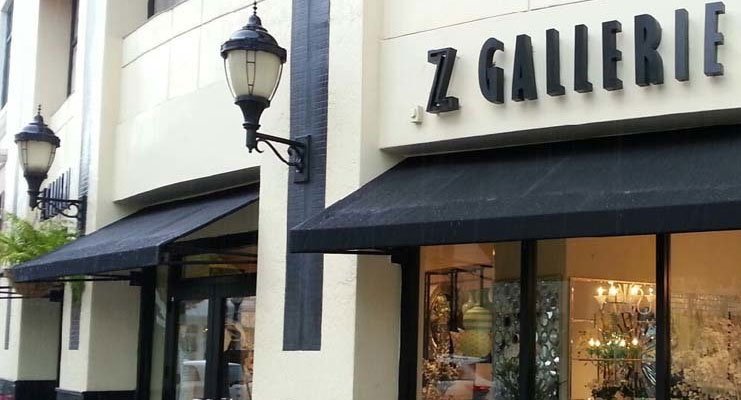 Z Gallerie is a perfect combination of style and affordability. In addition to a wide range of modern furniture e.g. beds, sofas, dining tables and solid-wood chairs, Z Gallerie also offers beautiful objects of art, mirrors and wall decor.
Presently, Z Gallerie operates almost 60 retail stores across the United States. Like West Elm, Z Gallerie also has a full-featured eCommerce website to give you the option to shop your favorite furniture & decorative accessories from the convenience of your home.
Headquarters: Gardena, California, United States

Customer Service No: +1-800-358-8288
Hot Products: Chic, Stylish & Well-Crafted Furniture, Affordable Decor For Modern Homes
Ballard Designs : Elegant, Stylish & Timeless Furniture & Home Decor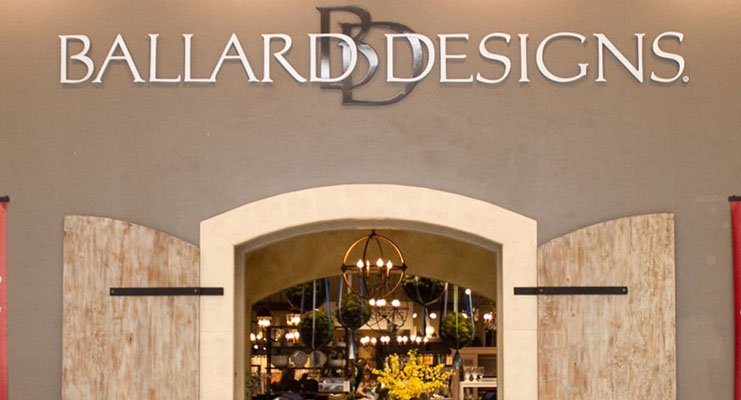 Ballard Designs specializes in European-inspired home furnishing goods. The company offers everything that most people need to create a stylish space. Ballard Designs can be a great alternative to West Elm if you want to purchase to buy fine quality area rugs, comfortable bedding sets, modern curtains and decorative accessories.
Headquarters: Atlanta, Georgia, United States

Customer Service No: +1-800-536-7551
Hot Products: Modern Rugs & Drapery, Duvets & Bed Sheets, Stylish Lighting Fixtures
Wayfair : A Great Alternative to West Elm For Any Style & Budget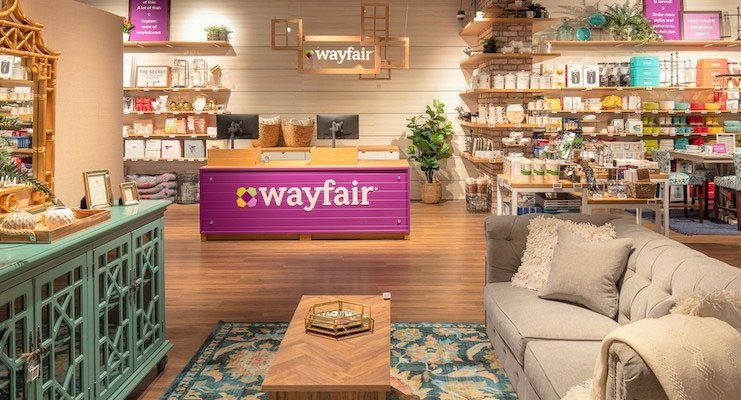 West Elm was just one year old when Niraj Shah founded Wayfair. Presently, Wayfair is the largest home furnishing website across the internet.
This online home store offers over one million products under hundreds of categories from more than 5,000 home furnishing brands. Last year, Wayfair generated $4.73 billion in annual sales. AND, From furniture to lighting to cookware and more, Wayfair can be a cheap alternative to West Elm to buy almost everything.
Hot Products: Affordable Living Room Sets, Bedroom Sets & Dining Room Sets For Modern Homes
Pier 1 Imports : Larger Than West Elm But Still More Affordable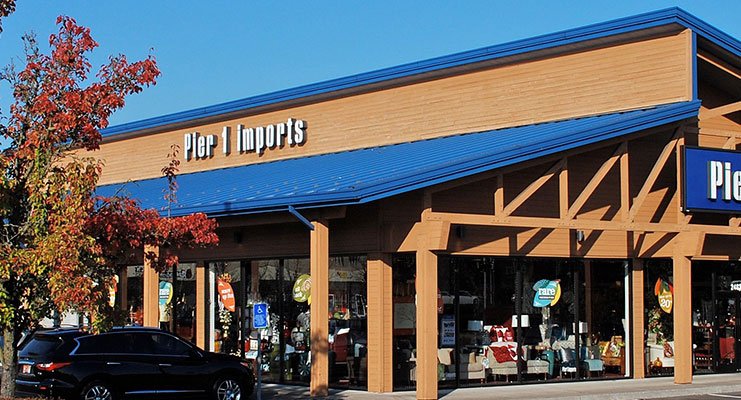 Pier 1 is famous for its huge inventory of imported furniture and decorative accessories. Pier 1 can be another cheap alternative to West Elm. AND, cheaper doesn't mean low-quality. In fact, in-terms of sales, Pier 1 is larger than West Elm. Last year, Pier 1 generated $1.9 billion in revenue.
After remaining in business for almost 60 years, Pier 1 Imports has recently filed for chapter 11 bankruptcy protection (largely due to COVID-19 Pandemic).
Presently, Pier 1 is getting ready to permanently shut down all of its stores. So, THIS IS THE TIME to Take advantage of their going out of business sale!
Pier 1 is offering a flat 50% discount on a wide range of home furniture and decorative accessories designed by seasoned interior-decor fanatics from around the globe.
Founded: 1962, San Mateo, California

Headquarters: Fort Worth, Texas, United States

Customer Service No: +1-800-245-4595
Hot Products: Classic & Modern Accent Furniture, Wall Art & Mirrors, Flower Vases, Dinnerware & Kitchen Accessories
CB2 : #5 on Modern Furniture Stores Like West Elm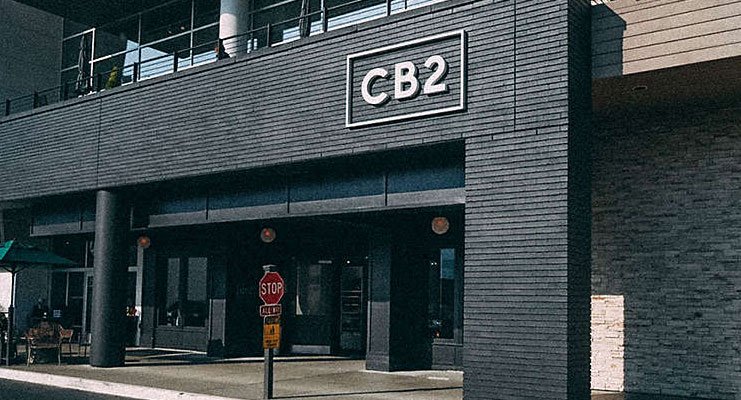 CB2 is a wholly owned subsidiary of Crate & Barrel. CB2 is famous for its beautiful collection of modern furniture that is sleek, chic, functional and Really comfortable. And yes, CB2 is cheaper than West Elm too.
In addition to its STRONG web presence, CB2 also has 15 brick and mortar home furnishing stores in 8 US States and in Toronto, Canada.
Headquarters: Northbrook, Illinois, United States

Customer Service No: +1-800-606-6252
Hot Products: Affordable Modern Sofas, Chairs, Coffee Tables, Ottomans & Stools
World Market : Handmade Rugs Like West Elm & Global Eclectic Decor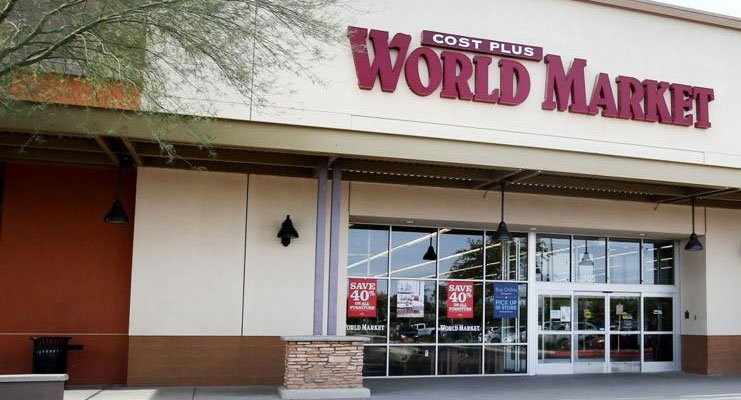 World Market is an importer and retailer of a broad array of home furnishing goods. The most popular product categories at World Market stores include home furniture, curtains, handy crafts, affordable rugs and giftware. World Market is owned by Bed Bath and Beyond.
For a limited time, World Market is offering up to 60% discount on selected handmade rugs. World Market offers free shipping across the United States on all orders above $65.
Founded: 1958, in San Francisco, California

Headquarters: Alameda, California, United States

Customer Service No: +1-877-967-5362
Hot Products: Furniture Sets, Decor Pillows, Beautiful & Unique Gifts, Modern Rugs, Curtains & Drapes,
Restoration Hardware : A Better Alternative To West Elm For Style-Conscious Homeowners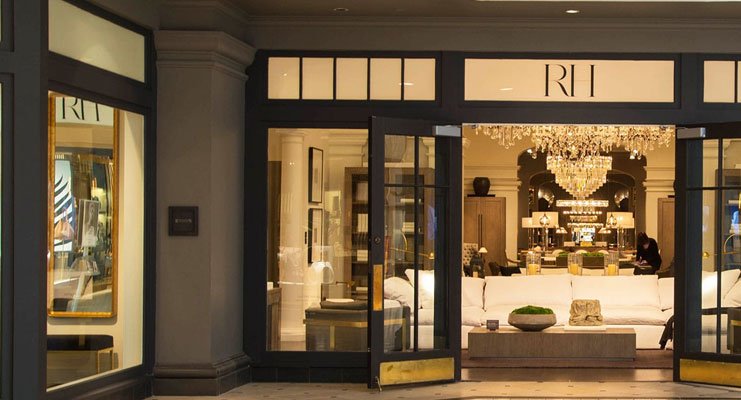 Restoration Hardware specializes in luxurious home furnishing. It is not a cheap alternative to West Elm and is recommended for those who always prefer quality over economy.
Restoration Hardware is known for its finest quality designer furniture, silk & cashmere rugs, chandeliers, flush-mounts & pendants and high-end bathroom fixtures. Last year, Restoration Hardware generated almost 2.3 billion US Dollars in revenue.
Hot Products: Luxury Furniture & Bedding, Fancy Ceiling & Wall Lights, Lamps & Upscale Decorative Accessories
Urban Outfitters : Vintage-Inspired Furniture & Decor For Apartments and Small Spaces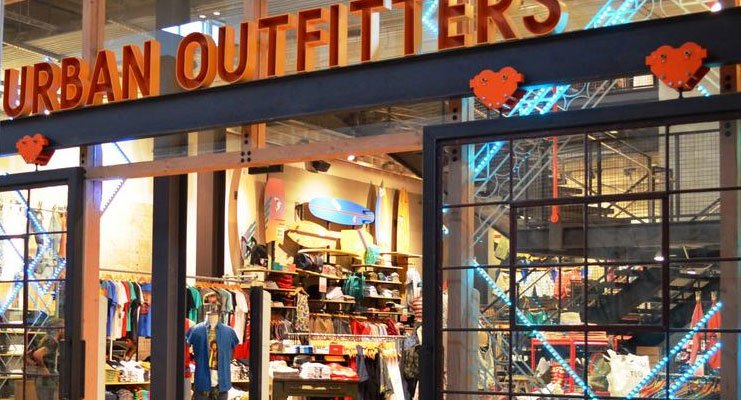 Urban Outfitters is one of the major American retailers and is primarily famous for clothing, footwear, and fashion accessories. But we strongly recommend that you visit the apartment section of Urban Outfitters. There you'll find an impressive range of vintage-inspired furniture and so many unique things for the home and apartment decor.
UO also owns Anthropologie Home. Presently, Urban Outfitters operates more than 400 stores across the US, Canada, Belgium, France, Italy, the United Kingdom, and many other countries. In many cases, Urban Outfitters can serve you as a cheaper alternative to West Elm.
Headquarters: Philadelphia, Pennsylvania, United States

Customer Service No: +1-800-282-2200
Hot Products: Unique & Stylish Furniture For Small Spaces, Comforters, Quilts, Bed Sheets & Pillows
IKEA : Practical & Well-Designed Furniture That Is More Affordable Than West Elm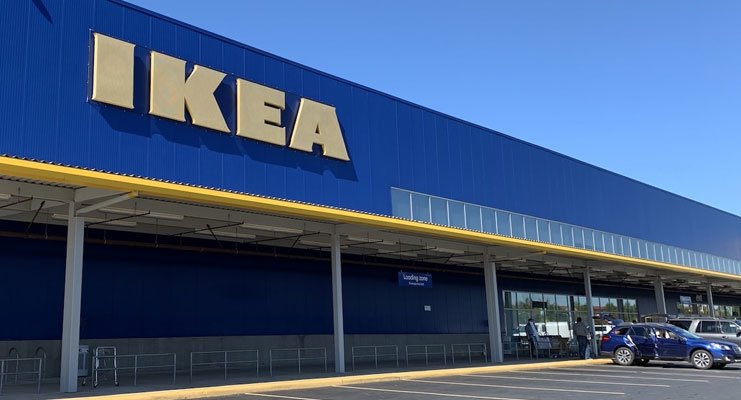 IKEA doesn't need an introduction (we hope you agree). This European furniture giant is the largest producer of ready-to-assemble furniture in the world. IKEA was founded by Ingvar Kamprad (a Swedish business magnate).
In addition to affordable modern furniture and decorative accessories, IKEA also offers stylish kitchen appliances, functional lighting, well-crafted carpets and more. In many cases, IKEA Furniture is cheaper than West Elm.
Founded: 1943, Älmhult, Sweden

Headquarters: Leiden, Netherlands

Customer Service No: +1-888-888-4532
Hot Products: Mattresses & Foundations, Headboards, Bed Frames, Dressers & Nightstands
Home Depot : #10 on Modern Furniture Stores Like West Elm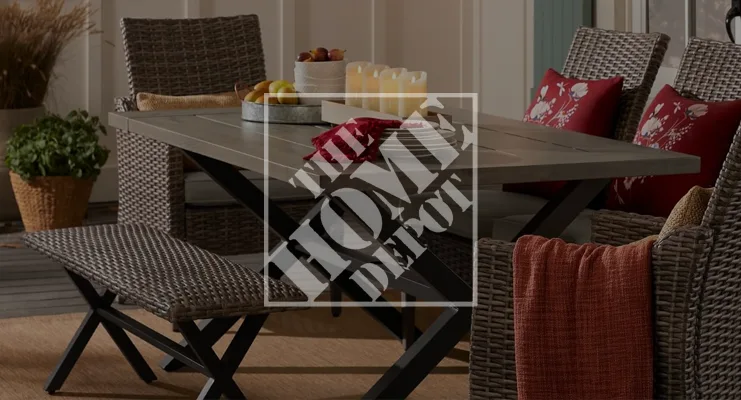 Home Depot is the largest home improvement retailer in the United States. Home Depot isn't among the direct competitors of West Elm, but still, we highly recommend, check out Home Depot before making a purchase decision.
Especially, if you are looking for an alternative to West Elm to create a lounge-worthy outdoor retreat, you don't want to miss the generously discounted deals that Home Depot is offering right now!
Headquarters: Atlanta, Georgia, United States

Customer Service No: +1-800-466-3337
Hot Products: Outdoor Daybeds, Plush Outdoor Pillows & Blankets, Modern Patio Lounge Furniture Sets, Outdoor Ottomans, Outdoor Sofas, Loveseats, and Stylish Outdoor Lounge Chairs