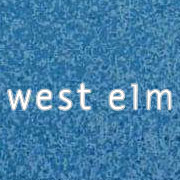 You may have a different reason. But most home decor enthusiasts search for other stores like West Elm for 2 reasons. Customers in the 1st group don't care about the price. All they want is more creativity & uniqueness, more style and more options to choose from. The 2nd group does like West Elm furniture and decor, but people from this group also love to make smart investments. In other words, a cheap alternative (with similar quality) is what they are interested in.
In This Post…
I've tried my best to serve both types of searchers. Whether you are from group A or group B, on this page you will find at least one alternative to West Elm that will really make you happy.
West Elm – A Quick Review
For those of you who don't know, West Elm is a Brooklyn, New York based American chain of home furnishing stores that specializes in modern furniture. Originally founded in San Francisco, California in 2001, West Elm is a subsidiary of Williams-Sonoma. West Elm is popular for many reasons. Hand-woven wool rugs, modern sofas with contemporary clean lines, chic bedding, stylish drapes and window hardware are just some of the reasons that attract thousands of customers from across the US, Canada, UK, Middle East and Australia.
Top 10 West Elm Alternatives
Z Gallerie > #1 On My List Of Modern Furniture Stores Like West Elm

Z Gallerie is a perfect combination of style and affordability. In addition to a wide range of modern furniture e.g. beds, sofas, dining tables and solid-wood chairs, Z Gallerie also offers beautiful objects of art, mirrors and wall decor. Z Gallerie is headquartered in Gardena (near Los Angeles), California. The company was founded in 1979. Presently, Z Gallerie operates almost 60 retail stores across the United States and a full-featured eCommerce website.
Ballard Designs > #2, Beautiful, Timeless Furniture & Home Decor

Ballard Designs specializes in European-inspired home furnishing goods. The company offers everything that most people need to create a stylish space. But I strongly recommend this store as an alternative to West Elm to buy area rugs, bedding, curtains and decorative accessories. Ballard Designs was founded in 1983 and it is headquartered in Georgia, Atlanta.
Wayfair > #3, One Of The Largest Furniture Websites

West Elm was just one year old when Niraj Shah founded Wayfair. Presently, Wayfair is the largest (or at least one of the largest) home furnishing websites across the internet. Wayfair offers over one million products under hundreds of categories from more than 5,000 home furnishing brands. Last year, Wayfair generated $4.73 billion in annual sales. Wayfair can be a cheap alternative to West Elm to buy almost everything.
Pier 1 > #4, Free Shipping On Order Above $49

Pier 1 is another great option that is cheaper than West Elm. Trust me, cheaper doesn't necessarily mean low-quality. In fact, in-terms of sales, Pier 1 is larger than West Elm. The company is famous for its unique offerings of imported furniture, seasonal decorations and affordable decorative accessories. Pier 1 is headquartered in Fort Worth, Texas. Last year, Pier 1 generated $1.9 billion in revenue.
CB2 > #5 On Stores Like West Elm

CB2 is a wholly owned subsidiary of Crate & Barrel. CB2 is famous for its beautiful collection of modern furniture that is sleek, chic, functional and Really comfortable. And yes, CB2 is more affordable than West Elm too. CB2 is headquartered in Northbrook, Illinois, United States. In addition to its official online store, CB2 has 15 brick and mortar stores in 8 US States and in Toronto, Canada.
World Market > #6, Handmade Rugs & Global Eclectic Decor

World Market is an importer and retailer of a broad array of home furnishing goods. The most popular product categories at World Market stores include home furniture, curtains, handy crafts, affordable rugs and giftware. World Market is owned by Bed Bath and Beyond. For a limited time, World Market is offering up to 60% discount on selected items. Along with free shipping on all orders above $65.
Restoration Hardware > #7, A Leading Name In Upscale Home Furnishing In The US

Restoration Hardware specializes in luxurious home furnishing. It is not a cheap alternative to West Elm and is recommended for those who always prefer quality over economy. Headquartered in Corte Madera, California, Restoration Hardware was founded in 1979. Last year, Restoration Hardware generated almost 2.3 billion US Dollars in revenue.
Urban Outfitters > #8, Vintage-Inspired Furniture & Apartment Decor

Urban Outfitters is one of the major American retailers and is primarily famous for clothing, footwear and fashion accessories. But I strongly recommend that you visit the apartment section of Urban Outfitters. You'll find an impressive range of vintage-inspired furniture and so many unique things for home and apartment decor. Urban Outfitters was founded in 1970. Presently, the company operates more than 400 stores across the US, Canada, Belgium, France, Italy, United Kingdom and many other countries.
IKEA > #9, Practical, Well-Designed & Affordable Furniture Stores

I hope you'll agree, IKEA doesn't need an introduction. This Swedish furniture giant is the largest producer of ready-to-assemble furniture in the world. IKEA was founded by Ingvar Kamprad in 1943. In addition to modern furniture and decorative accessories, IKEA also offers kitchen appliances, lighting, carpets and more. In many cases, IKEA is cheaper than West Elm.
Pottery Barn > #10 On Stores Like West Elm

No list of stores like West Elm can be completed without adding the name of Pottery Barn. West Elm and Pottery Barn are owned and operated by Williams Sonoma. In some cases, Pottery Barn may be slightly expensive than West Elm. But it is a great place to buy stylish indoor and outdoor furniture in the United States.
Further Reading