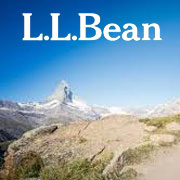 LL Bean (or Leon Leonwood Bean) is one of the most popular premium clothing and footwear brands in the United States. LL Bean introduced its original version of Duck Boots and Slippers in 1912. That really was an instant hit. Presently, LL Bean offers a wide range of Made-in-USA products for outdoor enthusiasts under different sections and categories. Some of them include Jackets, Vests, Boots for Summer & Winter Hiking and Backpacks for men, women and kids. In this post, I'm going to introduce you to the top-rated alternative brands and stores like LL Bean.
In addition to the brick-and-mortar stores, all of these companies have a strong online presence to give you the option to shop from the convenience of your home. A couple of these alternatives may be a bit expensive in some cases. But most of them offer similar comfort and classic styles at comparable or even low prices. Finally, most of these retailers also offer free shipping on orders above $50.
Top 10 LL Bean Alternatives
Eddie Bauer > #1 On My List Of Stores Like LL Bean

Like LL Bean, Eddie Bauer is another over-a-century old name in outdoor clothing and equipment industry. The most popular categories at Eddie Bauer include waterproof hiking & trekking shoes, sandals, performance fleece, parkas and travel gear. Eddie Bauer is headquartered in Bellevue, Washing and serves an audience across the United States, Canada, Germany and Japan. This limited liability company has over 10,000 employees and last year Eddie Bauer generated over $1 billion in revenue.
Patagonia > #2, Outdoor Clothing & Gear For The Silent Sports

Patagonia is another world-famous outdoor clothing brand. Patagonia offers sustainable clothing for a variety of activities and sports including climbing, surfing, skiing, snowboarding and fly fishing. In some cases, Patagonia may be a bit pricier than LL Bean. But still, it is one of the best places to buy winter jackets, sleeping bags, backpacks, technical packs, duffels and travel bags. Patagonia was founded in 1973 and presently, it is headquartered in Ventura, California, United States.
REI > #3, Outfit Your Outdoor Activities With The Latest Gear, Clothing & Footwear

REI is one of the fastest growing outdoor gear companies in the United States. REI is a cheap alternative to LL Bean to buy sporting goods, camping gear, travel equipment and outdoor clothing. In addition to its in-house brand REI Co-op, this retailer also sells thousands of products from other companies including Arc-teryx, Columbia, Sorel and Timberland. REI is headquartered in Kent; Washington and it presently operates 154 retail locations. REI also has a full-featured eCommerce Website and a strong customer base of over 6 million.
Orvis > #4, Clothing & Outdoor Gear Since 1856

Fly-Fishing gear, high-end outdoor clothing, luggage and equipment are just some of the top product categories at Orvis. Headquartered in Sunderland, Vermont, Orvis is a family-owned company that is in business since 1856. Orvis is a great alternative to LL Bean to buy outerwear, tees, polos, pants and shorts for men and women.
Lands' End > #5 On Stores Like LL Bean

Lands' End is a publicly traded American company that specializes in premium clothing for men, women and kids. Lands' End has less than 20 brick-and-mortar stores. But it has a very strong online presence. In most cases, Lands' End is a more affordable option than LL Bean to buy clothing, luggage and home furnishing goods. Lands' End was founded in 1963 in Chicago, Illinois. Presently, Lands' End is headquartered in Dodgeville, Wisconsin.
The North Face > #6, A Great Place To Buy Tents & Backpacks Like LL Bean

The North Face is one of the major players in American outdoor products industry. In addition to its clothing and footwear range for men, women, boys and girls, The North Face offers a wide range of outdoor recreation goods. The price and quality of wind and waterproof tents, sleeping bags and backpacking packs by The North Face are comparable to LL Bean.
The North Face was founded in 1968 in San Francisco. Presently, it is headquartered in Alameda, California, United States.
Brooks Brothers > #7, Classic American Style Clothing Stores

Brooks Brothers is oldest among all the clothing brands I shared on this page including LL Bean. Brooks Brothers is known to be the original authority on American style. Headquartered in New York City, United States, Brooks Brothers introduced its first menswear collection in 1818. In recent years, Brooks Brothers has also added a good variety of modern clothing for women and kids to its product portfolio.
J Crew > #8, Upscale Clothing Stores For Men, Women & Children

J Crew is another top-rated American clothing company and one of the best places to buy timeless outfits for men, women and children. Like Brooks Brother, J Crew is also headquartered in New York City. This high-end fashion brand was first introduced in the year 1983. J Crew stores feature a wide range of products under several categories including suiting, dresses, denim jeans, loungewear, swimwear and more.
Woolrich > #9, Outdoor Clothing Made-In-USA

Slightly expensive than LL Bean, Woolrich is another great place to buy finest quality, Made-in-USA outdoor clothing. Woolrich is a Pennsylvania based company that was founded in 1830. From women's arctic and down parkas to men's coats and jackets, the outerwear collection by Woolrich is really impressive. The company also offers 100% cotton flannel shirts and wool blankets.
Filson > #10 On Stores Like LL Bean

Last, but certainly not the least, Filson. A name, trusted by millions of Americans for more than a century. Filson is a Seattle, Washington based outdoor clothing brand that was founded in 1897. In addition to its lined jeans, jackets, leather boots and wool socks, Filson also offers a good range of accessories including hats, caps, field and hunting bags. In most cases, the price range at Filson stores is comparable to LL Bean.
Further Reading