Classic American style with a modern twist, that's what has made J. Crew a household name for millions of style-conscious Americans. Are you looking for some other brands and stores like J. Crew just because you want more options to choose from?
Well, whether you want to look at some alternatives to browse more styles or you just want to save some money on similar clothing, you have come to the right place.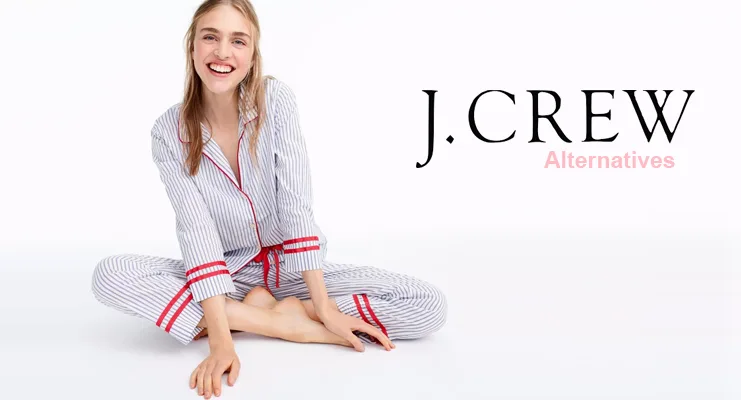 We have invested a considerable amount of time in research and carefully selected to share the most-trusted clothing websites that offer clothing, shoes, and fashion accessories like J. Crew for men and women.
Top 10 J. Crew Alternatives For Men, Women & Kids
GAP : #1 On Our List Of Stores Like J Crew [For GOOD Reasons]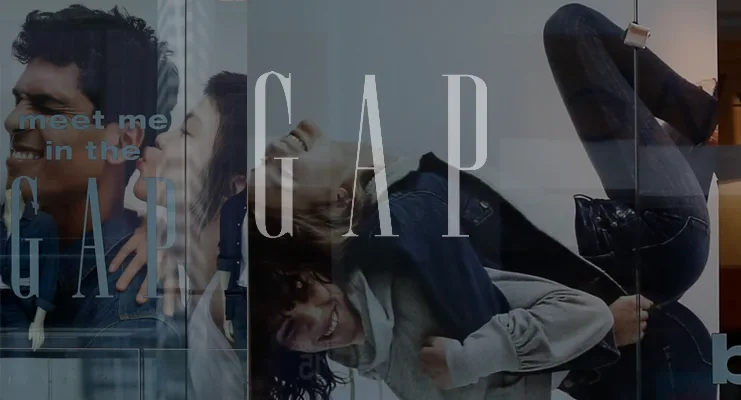 Everything sold at GAP stores is a balanced combination of quality, comfort, and style! If you are an existing customer of GAP, we hope you would agree with this.
BUT, if you are not familiar with the largest clothing retail company yet, we suggest, start with just a pair of denim jeans from GAP. That one-time purchase will make you a lifetime customer (and a loyal fan) of GAP!
Headquarters: San Francisco, California, United States

Customer Support No: +1-800-427-7895
Hot Products: 100% Pure Cotton Oxford Shirts, Athletic Chino Pants, Shorts, Flannel Blazer, Boy Shirts For Women, Wool Sweaters
Zara : The Latest American Fashion Trends For Men, Women & Kids

Zara is another great place to buy almost everything you can find at J. Crew stores. Zara is owned and operated by Inditex (the biggest fashion group in the world). From dresses to shirts, t-shirts, knitwear and shoes, everything offered at Zara is truly a class of its own.
Zara also features a nice collection of beauty and personal care products, handbags and related fashion accessories for men and women.
Founded: 1974, A Coruña, Spain

Headquarters: Municipality of Arteixo, Spain

Customer Service No: +1-855-635-9272
Hot Products: 2 Piece & 3 Piece Outfits, Skinny Trousers, A-Line Leather Skirts, Army Jeans, Authentic Denim Jeans, Puffer Jackets
Lands' End : Classic Styles & Comfiest Casual Clothing Like J. Crew For The Whole Family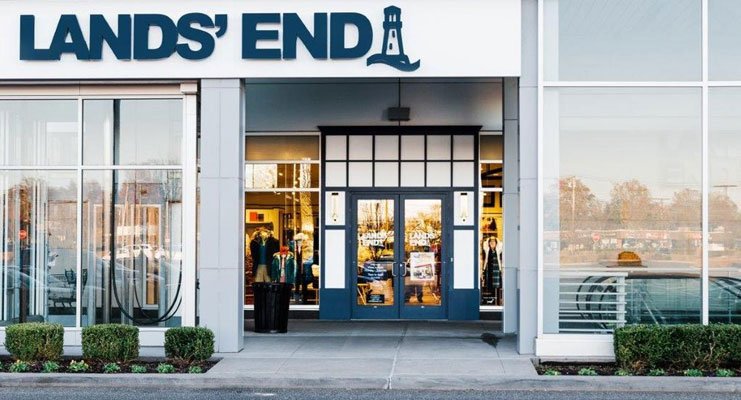 Lands' End is primarily famous for offering timeless styles in casual clothing for men, women, boys and girls.clothing for the whole family.
Specially, if you are searching for a good place to shop coats, jackets, sweaters, fleece and flannel shirts like J. Crew, Lands' End is a highly recommended alternative store for you. In most cases, the price-range of clothing, shoes and accessories at Lands' End is also comparable to J. Crew.
Founded: 1963, Chicago, Illinois

Headquarters: Dodgeville, Wisconsin, United States

Customer Support No: +1-800-963-4816
Hot Products: Chino Shorts, Flannel Shirts, Corduroy Pants, Cotton Sweaters, Plus Size Clothing, Swimwear For Tall & Petite Women, Sleepwear
Banana Republic : A Better Brand Than J. Crew in Many Cases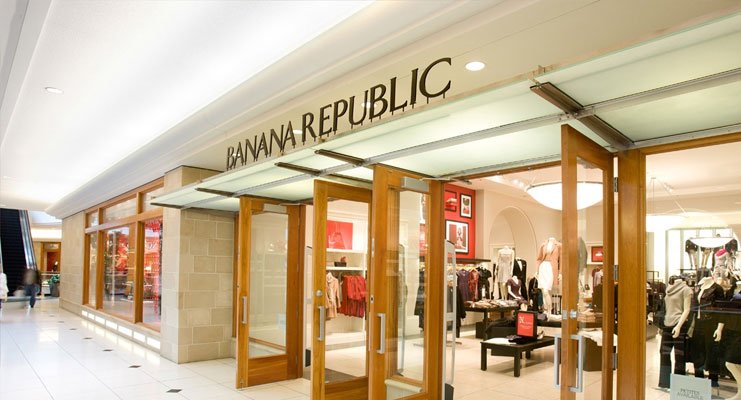 This one comes from the house of GAP. We have already included the parent company as an alternative to J Crew in this list, then why another brand from the same house? There is a good reason.
GAP Inc. operates three clothing brands Old Navy, GAP and Banana Republic under one umbrella (we are not counting Athleta). Banana Republic is superior (and pricier) than the other two.
Banana Republic is recommended only for those quality conscious customers who are interested in an alternative that is actually better than J Crew.
Headquarters: San Francisco, California, United States

Customer Support No: +1-888-277-8953
Hot Products: Contemporary Clothing for Men & Women, Boots, Heels, Flats, Sneakers, Slippers, Scarves, Hats, Sunglasses, Totes & Shoulder Bags
Vineyard Vines : #5 on Preppy Clothing Brands Like J. Crew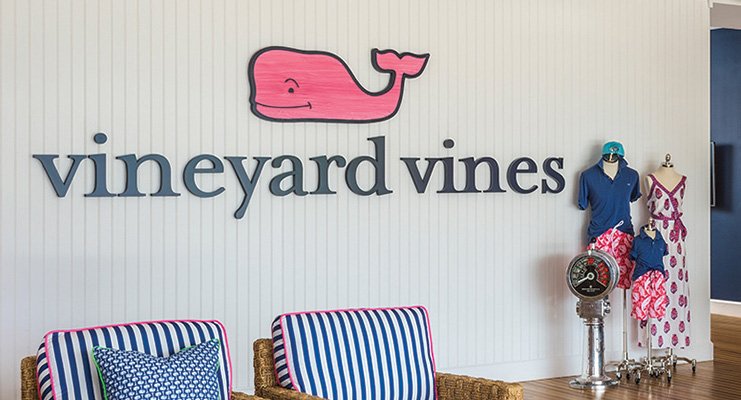 Vineyard Vines (in some cases) may be slightly expensive than J. Crew. But we assure you, that you won't be disappointed by paying those extra bucks at Vineyard Vines. As in return, you'll get something that will really make you happy!
Founded: 1998, Martha's Vineyard, Massachusetts

Headquarters: Stamford, Connecticut, United States

Customer Service No: +1-800-892-4982
Hot Products: Button-Down Shirts, Polos & Tees, Pajamas & Joggers, Jackets and Vests
Nordstrom : Upscale Clothing For Men & Women With Free Shipping & Free Returns on Most Orders

Nordstrom is less similar and more different than all the clothing companies, brands and websites we shared on this page. Nordstrom is a premium clothing retailer that sells products e.g. wedding dresses & bridal gowns, formal wear, shoes, jewelry, makeup and a lot more from hundreds of different brands including J Crew.
Click Here to visit the official website of Nordtrom, you'll find plenty of good deals on latest fashion by famous designer labels and we hope you'll really enjoy your trip.
Nordstrom also owns and operates Nordstrom Rack and HauteLook (one of the most popular flash sale websites) to find up to 70% discount on clothing from stores like J.Crew.
Headquarters: Seattle, Washington, United States

Customer Service No: +1-888-282-6060
Hot Products: Cashmere Coats & Jackets, Down Jackets, Floral Dresses, Cotton Cardigans, Wool Dresses, Chino Pants, Dress Shirts
Anthropologie : Another Great Alternative to J. Crew for Women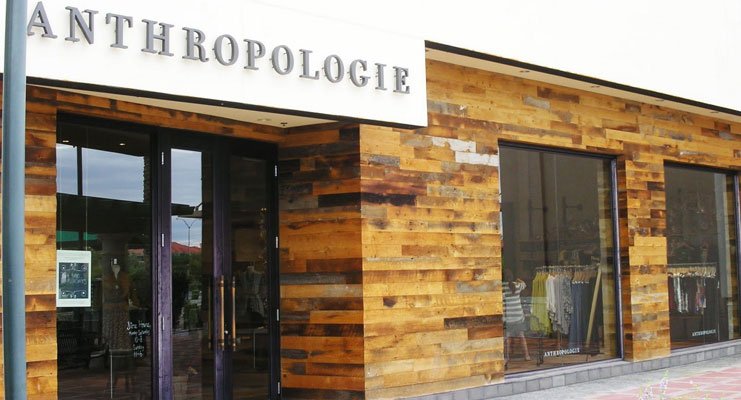 Anthropologie is one of our personal favorites. In some cases, Anthropologie may be slightly expensive than J. Crew. But after taking a look over Anthropologie's unique collection of elegant dresses, most women easily get convinced to pay extra.
This specialty retailer is owned and operated by Urban Outfitters, one of the major chains of American clothing retailers.
Headquarters: Philadelphia, Pennsylvania, United States

Customer Support No: +1-800-309-2500
Hot Products: Midi & Maxi Dresses For Special Occasions, A-Line Party Skirt, Camo Chino Pants, Graphic Tees, Sheep Skin Bomber Jackets, Suede Slides, Flat Shoes & Heels
Ann Taylor : Thoughtful, Elegant & Perfect Fitting Clothing For Women

If you are a fan of J. Crew women's suiting collection, Ann Taylor can serve you as a better alternative in most cases. From perfect fitting pants to beautiful blouses, skirts and blazers, Ann Taylor has a wealth of elegant and thoughtfully designed pieces.
Ann Taylor is also one of the best places to buy women's formal dresses, party dresses, wedding outfits and bridesmaid dresses like J. Crew.
Founded: 1954, New Haven, Connecticut, U.S.

Headquarters: Times Square Tower, New York City, NY, United States

Customer Service No: +1-800-342-5266
Hot Products: Women's Formal Suits, Belted sheath Dresses, Plaid Jackets, Blazer Style Sweaters
Brooks Brothers : The Best Place To Find Formal Clothing For Men in The United States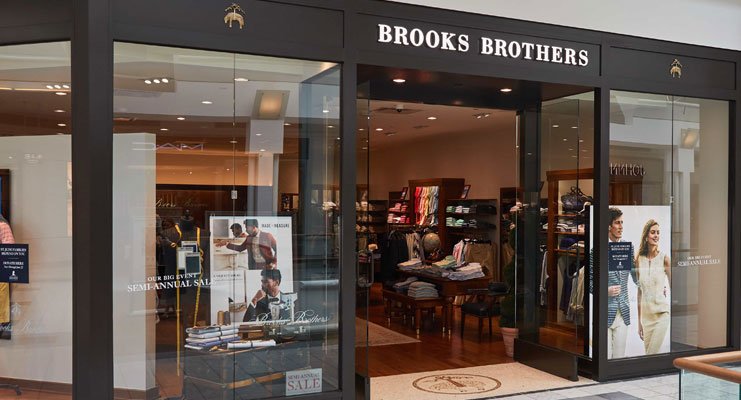 Brooks Brothers isn't cheaper than J. Crew. But if you are a fan of timeless styles, you will fall in LOVE with the original authority on classic American fashion a.k.a. Brooks Brothers.
Originally, Brooks Brothers was a clothier for men only. But in recent years, Brooks Brothers has also introduced an impressive variety of women's suit separates, formal dresses, shirts, formal tops and sleepwear.
Headquarters: Manhattan, New York, NY, United States

Customer Service No: +1-800-274-1815
Hot Products: All Season Wool Pants, Linen Shirts, Crew Neck Sweaters, Merino Wool Jackets
Ralph Lauren : #10 On Upscale Clothing Brands & Stores Like J. Crew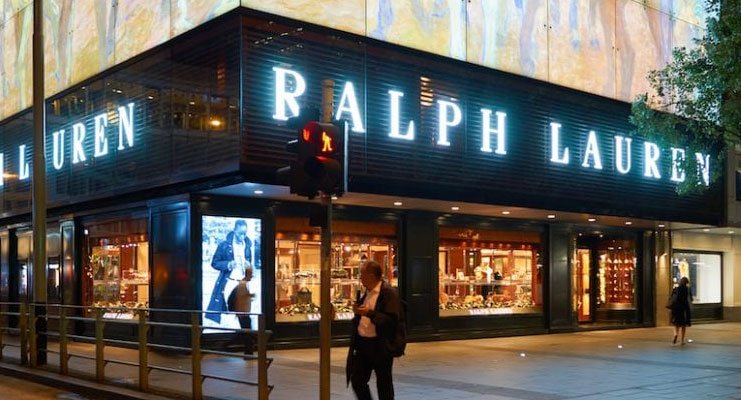 Last (but certainly not the least) Ralph Lauren. We hope you already know this one. Ralph Lauren is known to be one of the most successful fashion brands of all time.
Presently, Ralph Lauren is a publicly traded company that is famous for a wide range of products in four major categories that include clothing, fragrances, accessories and home.
In some cases, Ralph Lauren may be a slightly expensive than J Crew. But the quality of products by this brand will never disappoint you.
Hot Products: Polo Shirts, Polo Shoes, Boyfriend Jeans, Summer Clothes, Belted Chino Shirtdress