Louis Vuitton is the most prestigious brand in the world of luxury fashion. For our today's post, we have carefully selected to share some other designer labels and brands like Louis Vuitton that offer similar quality leather goods, handbags, fine jewelry & watches.
Most alternative brands included in this list are also cheaper than Louis Vuitton.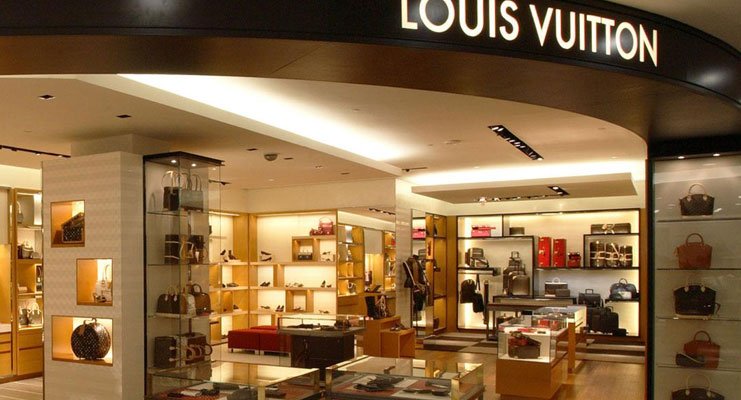 Louis Vuitton : A Quick Intro to the Company
Louis Vuitton was originally founded in 1854, by an ambitious, sixteen-year-old boy (who came to Paris on foot) and actually wanted to become a trunk-master.
The boy worked day and night to polish his skills. AND, very soon he started designing custom boxes and trunks EXACTLY as his customers wanted to have.
Today, Louis Vuitton is owned and operated by LVMH, a French multinational corporation and a global leader in luxury goods. Bernard Arnault (the third-richest man in the world), is the current CEO of LVMH.
Gucci : #1 on Our List of Brands Like Louis Vuitton This Year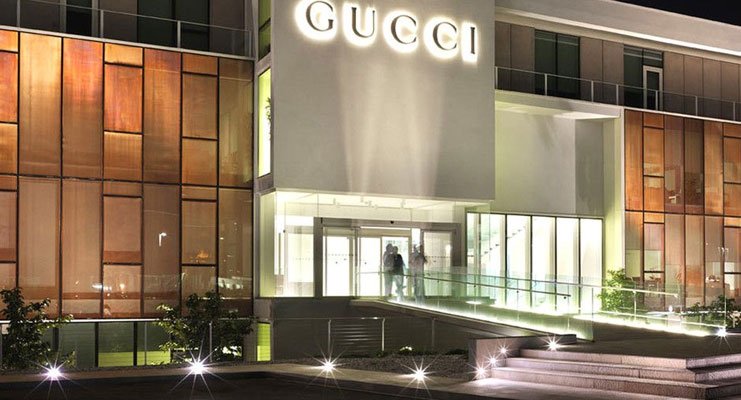 Gucci is celebrating its 100th anniversary this year. But that's obviously not why we placed Gucci on the top spot as an alternative to Louis Vuitton.
From handbags and fine-quality outfits to footwear, luxury watches, and fragrances, Gucci uses the most innovative technologies to produce its entire range of products.
But more importantly, Gucci uses ethically sourced materials for everything it designs and sells. Gucci isn't an affordable brand in general. However, in most cases, Gucci is cheaper than Louis Vuitton.
Headquarters: Florence, Tuscany, Italy

Customer Service No: +1-877-482-2430
Hot Products: Top Handle Bags, Tote Bags, Luxury Outerwear for Men & Women, Fine Jewelry, Wrist Watches, and Luxury Decorative Accessories
Hermès : Classy Leather Goods, Featuring an Architectural Construction with a Casual-Chic Twist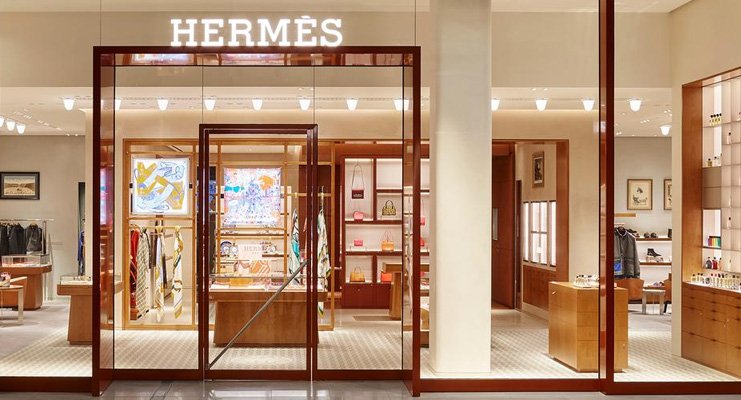 Like Louis Vuitton, Hermes is another French luxury fashion house that was actually introduced almost two decades before the launch of Louis Vuitton.
The primary product portfolio of Hermes is very similar to Louis Vuitton. However, we highly recommend that you check out leather goods offered at Hermes stores.
In most cases, Hermes and Louis Vuitton offer products at comparable prices. Last year, Hermes generated more than $9 billion in revenue.
Headquarters: Paris, France

Customer Service No: +1-800-441-4488
Hot Products: Scarves & Silk Accessories for Women, High-end Fashion Jewelry, Luxury Clothing for Fall & Winter Seasons, Finest-Quality Perfumes, Designer Shoes, and Upscale Home Textile Products
Chanel : Timeless Yet Wildly Modern Dresses for Any Occasion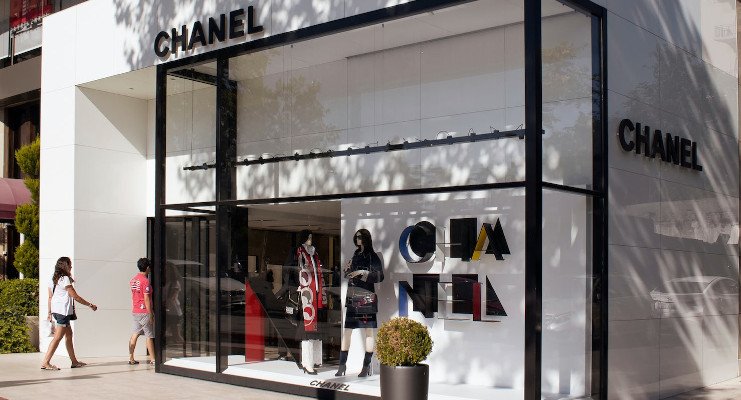 Here comes another exceptionally successful designer fashion label that has been around for well over a century.
Chanel still is a privately-owned business and is famous for its high-end, custom-fitted clothing for special occasions. The price range of designer outfits at Chanel is comparable to Louis Vuitton. Last year Chanel generated almost $15 billion in revenue.
Headquarters: Paris, France

Customer Service No: +1-800-550-0005
Hot Products: Haute Couture, Designer Sunglasses, Watches, Hats & Gloves, Makeup Kits, and Skincare Products
Prada : Iconic Handbags Made With Brushed Leather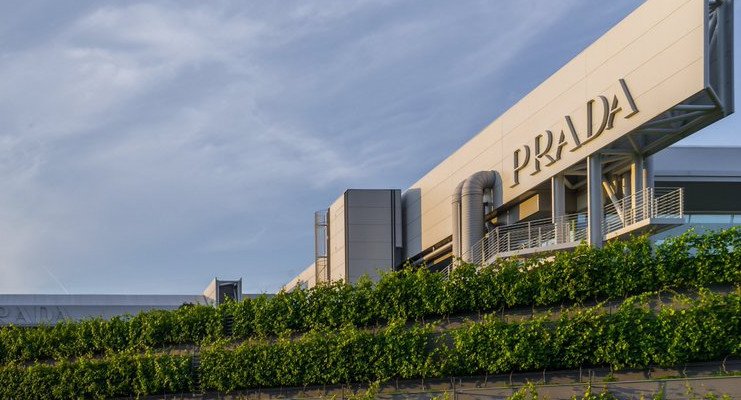 Brushed leather (leather is gently brushed to create a soft nap or fuzzy texture) is an iconic and very popular material used by Prada to make its leather handbags collection.
In addition to the handbags, Prada also specializes in many other high fashion goods for men and women e.g. shoes, luggage, and small leather items.
Headquarters: Milan, Italy

Customer Service No: +1-877-997-7232
Hot Products: Shoulder Bags, Belt Bags, Clutches, Brushed Leather Ankle Boots, Sneakers, Leather Clothing, High-Tech Accessories, Keychains, Luggage, and Garment Bags
Burberry : #5 on High Fashion Brands Like Louis Vuitton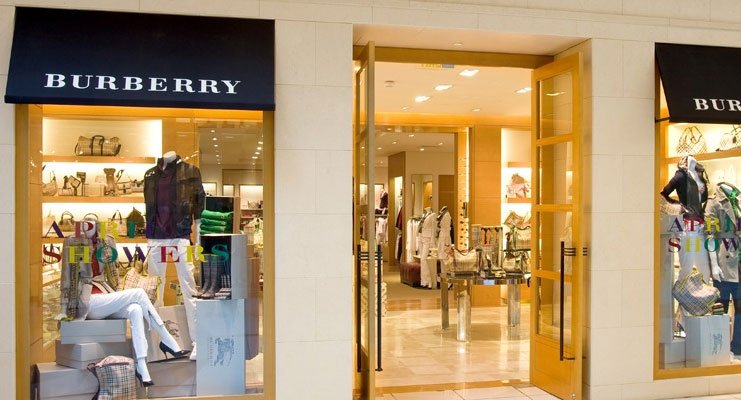 If we had to recommend only one thing produced by Burberry to Louis Vuitton fans, we would have suggested a Trench Coat.
But this post isn't about our personal liking or disliking. Burberry designs and produces everything you can find at Louis Vuitton. AND, comparatively, it's a more affordable brand.
Founded: 1856, Basingstoke, UK

Headquarters: London, United Kingdom

Customer Service No: +1-877-217-4085
Hot Products: Luxury Clothing for Men & Women, Long Chelsea Heritage Trench Coats, Cashmere Scarves, Burberry Signature Bags, Crossbody Bags & Backpacks, Boots, and High-end Fashion Accessories
Dolce & Gabbana : Seasoned Designers with The Unique Ability to Look at Things Beyond Fashion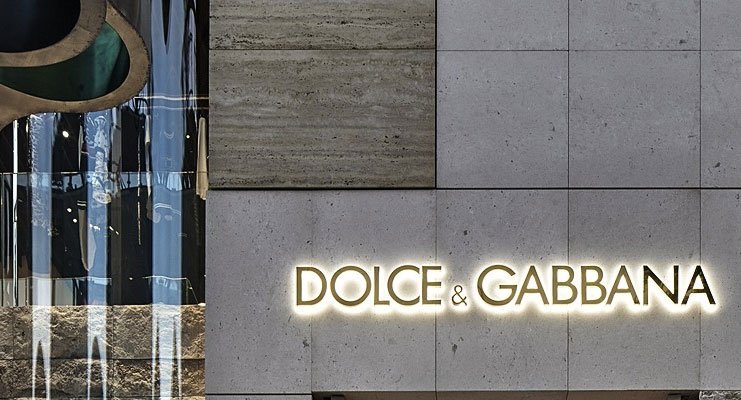 Dolce & Gabbana isn't as old as Louis Vuitton or most of the similar luxury fashion labels shared on this page.
However, D&G (Domenico Dolce and Stefano Gabbana) have attracted a huge customer base from around the globe simply because of their unique talent of turning the simplest things into something very special.
Another good news is, Dolce and Gabbana is way cheaper than Louis Vuitton, Hermes, Chanel, and most other similar fashion brands included in this list.
Hot Products: Clutches, Mini & Micro Bags, Luxury Dresses, High-end Beachwear, Underwear, Pumps, Boots & Booties, Slides & Mules, Scarves & Silks, Luxury Leather Goods, Upscale Sunglasses, and Designer Watches
Coach : One of The Leading American Luxury Design Houses that Specialize in Handbags, Luggage & Small Leather Goods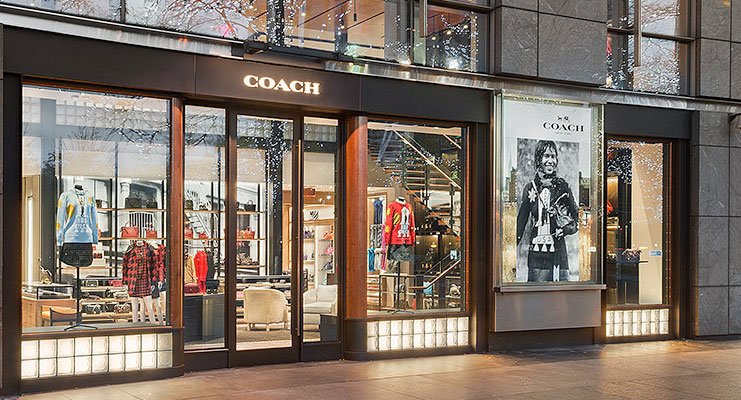 Coach New York is a wholly-owned subsidiary of Tapestry Inc., an American multinational luxury fashion holding company that also owns several other famous names in the industry including Kate Spade, Stuart Weitzman, Juicy Couture, and many others.
Like Louis Vuitton, Coach is also famous for its expertly crafted handbags, trunks, and fancy leather goods. Coach New York is another affordable alternative to Louis Vuitton.
Headquarters: New York, NY, United States

Customer Service No: +1-888-262-6224
Hot Products: Luxury Vintage Bags, Boots & Booties, Special Occasion Dresses, Luxury Evening Gowns, Genuine Leather Bags & Handcrafted Leather Goods
Tory Burch : The Most Affordable Alternative to Louis Vuitton on This List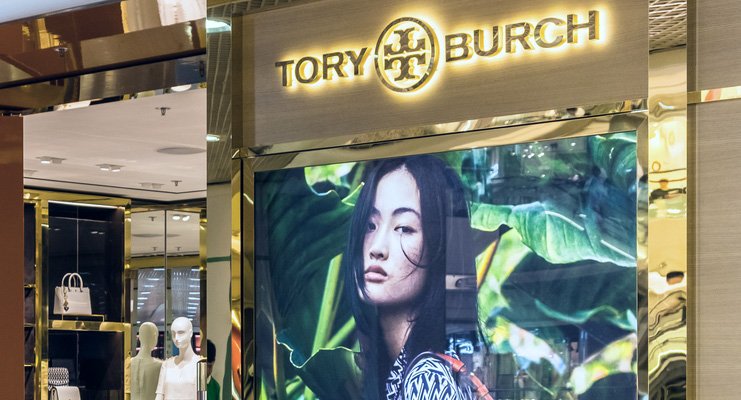 We have invested a considerable amount of time in research, especially on Tory Burch and we assure you, low prices don't always mean low quality.
We highly recommend Louis Vuitton fans to check out Tory Burch before making a purchase decision from anywhere else. We truly hope, at Tory Burch, you won't be disappointed!
Tory Burch offers FREE shipping and absolutely FREE returns on all orders. So there is no harm in checking out Tory Burch products for free (risk-free).
Headquarters: New York, NY, United States

Customer Service No: +1-212-683-2323
Hot Products: Embroidered Caftan, Knitted Dresses, High-end Footwear, Handcrafted Luxury Handbags, Luxury Sports Bras, Jackets & Outerwear, Upscale Sports Shoes, Designer Golf, and Tennis Clothing for Women
Armani : The Finest Italian Clothing & Luxury Lifestyle Items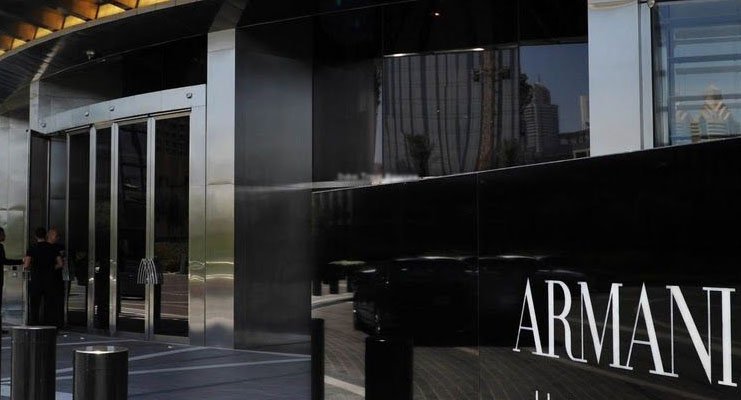 After Chanel, Armani is another popular fashion house that specializes in Haute Couture. Many products in the Armani portfolio are similar to Louis Vuitton.
Armani also offers an amazing variety of upscale interior decor products for luxury homes. Last year, Armani generated over $8 billion in revenue.
Hot Products: Luxury Furniture, Fancy Lighting, Designer Carpets, Fine Quality, Bags, Shoes, Eyewear, and Latest Fashion Accessories for Men, Women and Kids
Tiffany & Co. : #10 on Luxury Lifestyle & High Fashion Brands Like Louis Vuitton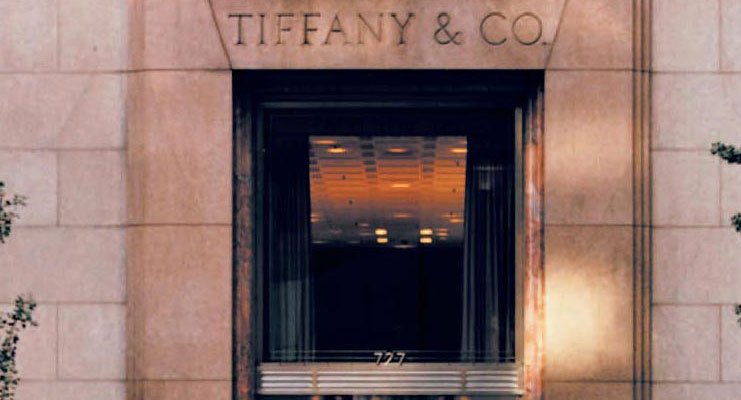 Tiffany is a sister company of Louis Vuitton as both of the labels are parented by LVMH. We haven't included Tiffany as a Louis Vuitton competitor, it is just to give you some more options to choose from. Especially, if you are looking for some great places to shop for high-end designer jewelry and accessories.
Hot Products: Luxury Jewelry (including Platinum, Gold, Rose Gold & Sterling Silver), Fine Quality Gifts for Men & Women, Bracelets, Rings, Earrings, and Necklaces Featuring the Timeless Beauty and Superlative Craftsmanship