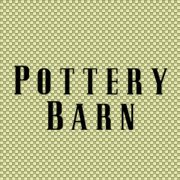 Founded in 1949 and headquartered in San Francisco, Pottery Barn is a very popular name in upscale home furnishing. In addition to its retail stores in USA, Canada and Puerto Rico, Pottery Barn also operates other specialty stores e.g. PBteen (for teenage girls)and Pottery Barn Kids. This store is famous for its luxurious furniture, fashionable kitchenware and decorative household items. Pottery Barn Stores also offer a 100% free interior design service (including in-home visits) to make the design process easy. If you are looking for some good alternatives to Pottery Barn, this post is for you. Below is a list of Top 10 Stores like Pottery Barn.
Crate & Barrel > #1 on My List of Stores Like Pottery Barn
With more than 170 stores across the United States, Crate and Barrel is another big name in furniture and high quality houseware industry. This company is privately owned by the Otto Group, the second largest retailer across the web. Like Pottery Barn, the Crate & Barrel store specializes in furniture, kitchenware, bedding, rugs & curtains, lighting and other similar household products. I rate Crate & Barrel at #1 on my list of stores like Pottery Barn.
Related Link: Stores Like Crate & Barrel
Ballard Designs > a Great Alternative to Pottery Barn
The first retail outlet of the Ballard Designs was opened in the year 2007 in Tampa. This company is famous for its unique furniture designs based on a fusion of modern and antique styles. Another good thing about Ballard Designs is that, it offers same quality products as Pottery Barn at slightly low prices. If you are searching for a Pottery Barn alternative to save some money but do not want to compromise on the quality, the Ballard Designs is for you.
Related Link: Stores Like Ballard Designs
Sutherland > Luxury Outdoor Furniture
The Sutherland Furniture was founded in the year 1991 and it primarily specializes in outdoor furniture. In fact, David Sutherland and John Hutton (founders of Sutherland Furniture) were on a mission to transform the outdoor furniture industry when they started this company. Although a bit pricey, but the furniture offered by this store is of very high quality and requires little to no maintenance in a life-time. If you are quality-conscious and not price-conscious, I'm sure you will love Sutherland furniture.
West Elm > A Good Alternative to Pottery Barn
West Elm is another high-quality (and high-price) American furniture store that also operates in many other countries like Canada, Mexico, UK, Middle East and Australia. In addition to the in-store and online shopping, West Elm also gives the option to place order through a catalog by calling a toll-free number. The company was founded in the year 2002. The product range of West Elm is very similar to Pottery Barn and please visit their official website for more details.
Related Link: Stores Like West Elm
Pier 1 > Similar to Pottery Barn but Cheap!
Pier 1 offers a complete range of all types of furniture for living room, dining room, kitchen, bedroom, office and outdoor furniture etc. but the best thing is that, all of the Pier 1 products are not only of good quality but also very reasonably priced. If you like the furniture, bedding and similar product range offered by Pottery Barn and looking for same quality products for a discounted price, Pier 1 is your option.
Ethan Allen > Another Similar Store Like Pottery Barn
Like Pottery Barn, the Ethan Allen also offers a 100% free interior design service for its customers. Founded in the year 1932, this company operates more than 300 retail stores across the United States, Canada and the United Kingdom. If you are not satisfied with predesigned furniture and want a custom design that no one can find anywhere, Ethan Allen is your option. If you have a good furniture or interior décor idea, simply share that with one of Ethan Allen's representative and soon they will convert your idea into a reality.
Related Link: Stores Like Ethan Allen
The Company Store > Discounted Bedding & Furniture
In addition to the bedding and furniture related products, the Company Store also offers many other products including apparel, gifts and pet products. But I have included "The Company Store" is this list because it offers a good variety of reasonably priced furniture. This store is not exactly like Pottery Barn, but it is good for those who want to buy good quality furniture at cheaper rates. If you are interested to take a look over this company's products, Click Here to order a free, colored-catalog.
CB2 > Modern Furniture & Home Décor
Owned by the Crate and Barrel, CB2 was founded in the year 2002. Headquartered in Chicago, CB2 aims to offer stylish furniture (primarily for young adults) at affordable prices. Most of the variety offered by this furniture store is designed by combining the old designs with modern styles. CB2 currently operates 12 stores in the United States and you can also browse their inventory or place an order by visiting their official website.
Related Link: Stores Like CB2
Z Gallerie > a Good Home Furnishing & Accessories Store
Founded in the year 1979 in California, Z Gallerie is a fashion-forward home furnishing company. The current headquarter of this company is in Los Angeles. The Z Gallerie operates 57 stores with a passion to offer beautiful, high-quality and stylish furniture at affordable prices. This store is a good option if you are looking for modern and high-quality furniture with economy.
Related Link: Stores Like Z Gallerie
Carolina Rustica > #10 on Stores Like Pottery Barn
Located in Concord, NC, Carolina Rustica was founded in the year 2002. The company specializes in furniture and mattresses. This company also offers all of its products online and more than 100K internet users from around the United States visited the Official Website of Carolina Rustica in December 2015 alone. This company offers a wide range of furniture for living room, bedroom, dining, kitchen and outdoor at comparatively low prices.
Do you know about some other similar stores like Pottery Barn that you want to share with the audience of this page?
Related Links