Off-White is one of the fastest-growing luxury Italian fashion brands and is very popular in the United States. For our today's post, we have carefully selected some other designer brands like Off-White that offer similar clothing, footwear, and upscale housewares.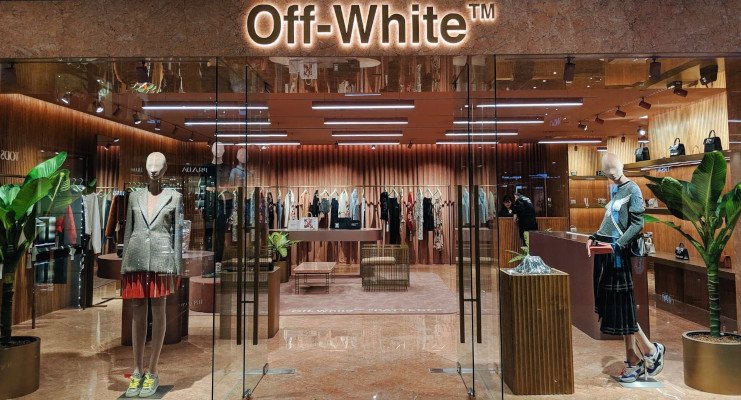 Off-White : A Quick Intro to the Company
Off-White was originally founded as PYREX VISION in 2012 by Virgil Abloh, an American style enthusiast.
In order to serve the customers with the finest quality products, Off-White partnered with the world's most trusted clothing and footwear manufacturing companies including Moncler, Timberland, Levi's, Warby Parker, Dr. Martens, and IKEA.
In July 2021, LVMH (the parent company of Louis Vuitton) acquired 60% shares of Off-White. Later that year, Virgil Abloh, the original founder of Off-White died because of a very rare form of cancer. Off-White is still headquartered in Milan, Italy.
Balenciaga : #1 on Our List of Designer Fashion Labels and Brands Like Off-White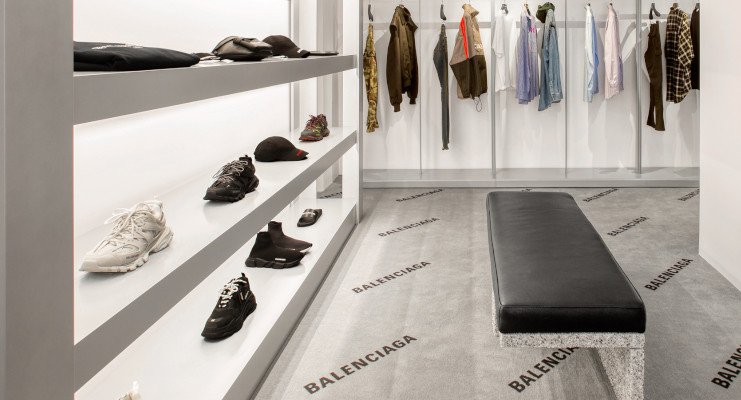 Balenciaga is an over a century old luxury fashion house that was originally founded in Spain. Presently, Balenciaga is a subsidiary of Kering, a French luxury goods company that owns many world-famous brands including Gucci and Saint Laurent.
Like Off-White, Balenciaga is a great place to shop for designer sneakers. Balenciaga also offers a very unique variety of designer clothing, handbags, and upscale fashion accessories for men and women.
Headquarters: Paris, France

Customer Service No: +1-646-889-1895
Hot Products: Phantom Sneakers, Coats & Jackets, Sweatshirts & Hoodies, T-Shirts, Knitwear, Pumps & Heels, Handbags, Sunglasses, Jewelry, Belts, and Keychains
Nike : One of The Global Leaders in Athletic Clothing, Shoes, and Workout Equipment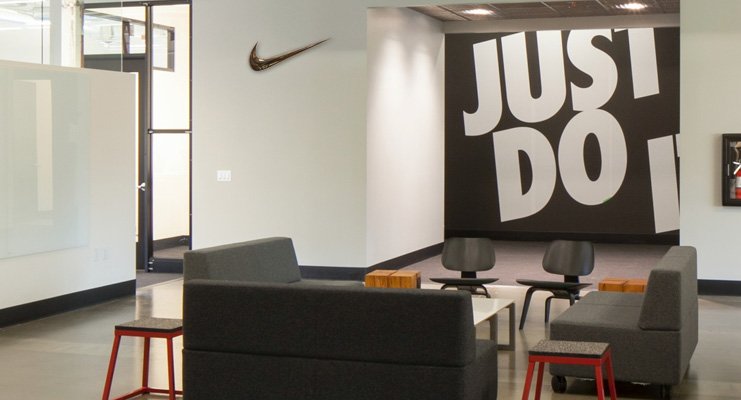 Whether you live in the east, west, north, or south, Nike is one of those sportswear brands that are extremely popular in every corner of the planet.
Originally founded as Blue-Ribbon Sports in 1964, Nike is presently headquartered in Washington County, Oregon, United States. Nike can serve you as a great alternative to Off-White to buy the finest quality athletic clothing, shoes, workout equipment, and more.
Headquarters: Beaverton, Oregon, United States

Customer Service No: +1-800-806-6453
Hot Products: Shoes and Sneakers for Men and Women, Technical Activewear Made With The Most Innovative Technologies
Palace Skateboards :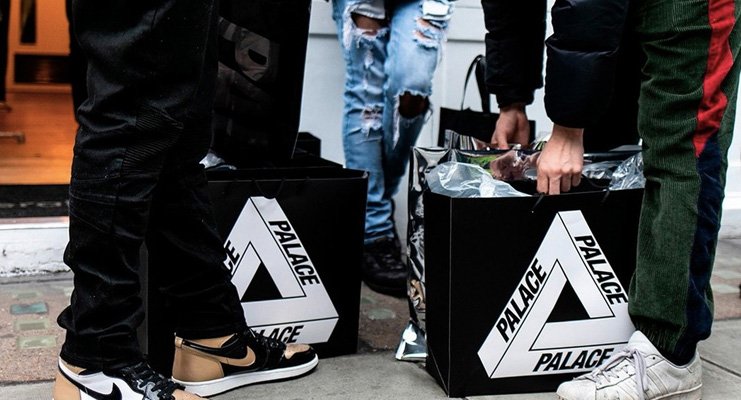 Palace Skateboards is a privately-owned British company that specializes in skateboards, clothing, and related accessories.
Palace Skateboards is in business for more than a decade and it has an impressive base of satisfied customers. In many cases, at Palace Skateboards, you will find better deals than Off-White.
Hot Products: Skateboarding Lifestyle Clothing, Footwear, and Accessories for Men and Women
Supreme :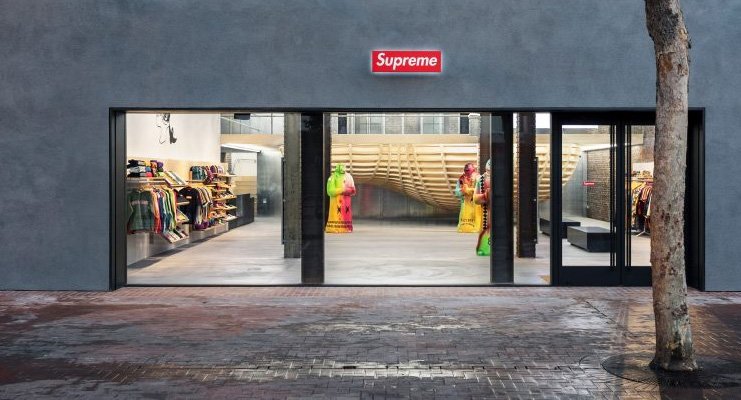 Supreme (a.k.a. Supreme New York) is originally famous in the United States for its skateboarding lifestyle clothing. In recent years, Supreme has expanded its product portfolio with a focus on hip-hop cultures and youth culture in general.
Supreme uses the finest quality materials to produce its entire range of clothing and accessories. But in most cases, Supreme can serve as a cheap alternative to Off-White and most of its competitors.
Headquarters: New York, NY, United States

Customer Service No: +1-212-966-7799
Hot Products: Faux Fur Hooded Coats, Puffer Jackets, Sweatshirts, Sweatpants, Hoodies, Casual Tops, Sweaters, and Casual Pants
Stüssy : #5 on High-End Street Clothing Brands and Stores Like Off-White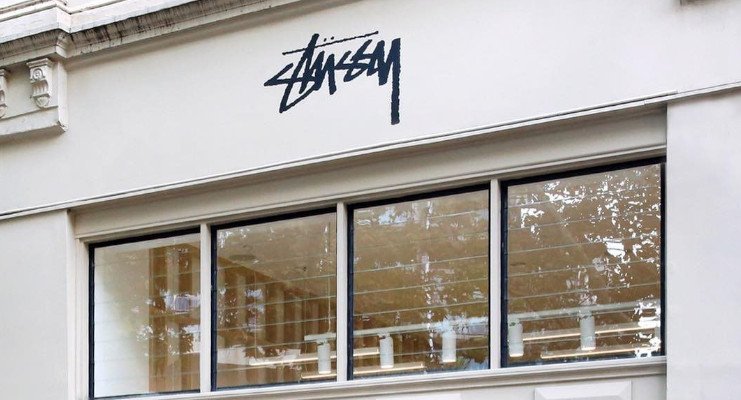 Stussy has been around for well over four decades and is primarily known for its upscale streetwear for men and women. Stussy can serve as a good alternative to Off-White, especially for hip-hop culture and skateboard lifestyle fans.
The price range of clothing and accessories at Stussy stores is also comparable to Off-White stores.
Founded: 1980, Laguna Beach, California

Headquarters: Irvine, California, United States

Customer Service No: +1-888-978-8779
Hot Products: Beanies & Hats, Sweatshirts & Tees, Skateboarding & Hip-Hop Fashion Accessories with FREE Shipping on All Orders of $200 or More
Gucci :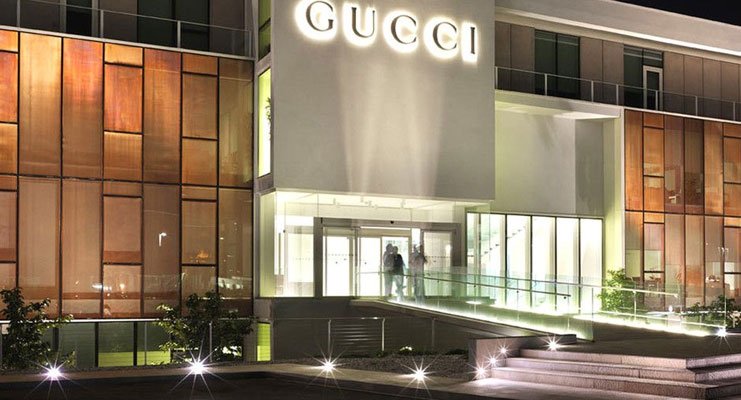 Gucci is a world-famous Italian fashion brand that was founded by Guccio Gucci in the year 1921. Headquartered in Florence, Gucci is famous for its luxury fashion merchandise, especially high-end leather goods.
Presently, Gucci operates over 500 retail stores worldwide. Last year Gucci generated an estimated $12 billion in revenue.
Headquarters: Florence, Tuscany, Italy

Customer Service No: +1-877-482-2430
Hot Products: Designer Handbags, High-End Backpacks, Luxury Clothing, and The Finest Quality Footwear
Bape :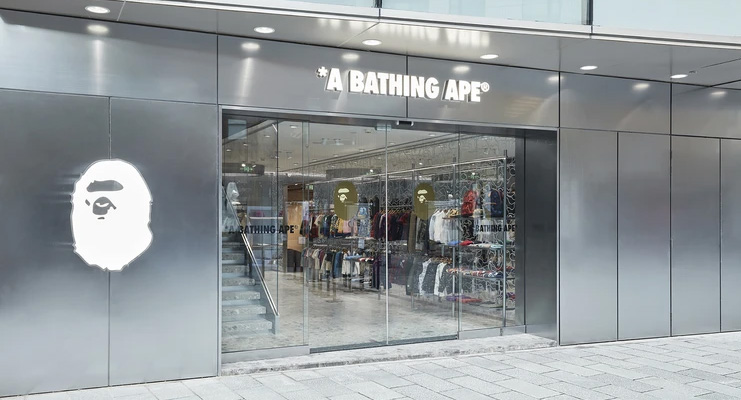 The luxury streetwear collection for men, women, and kids at BAPE is to die for. BAPE is a leading Japanese fashion brand that operates a chain of high-end retail stores in many countries including the United States and the United Kingdom.
BAPE is not cheaper than Off-White. However, if you are not too price-conscious and just want to have more options to choose from, the BAPE streetwear fashion collection is worth checking out.
Hot Products: Casual Shirts, T-Shirts, Knitted Shirts, Pants, Jackets, Hats, Sunglasses, and Street Fashion Accessories
Prada :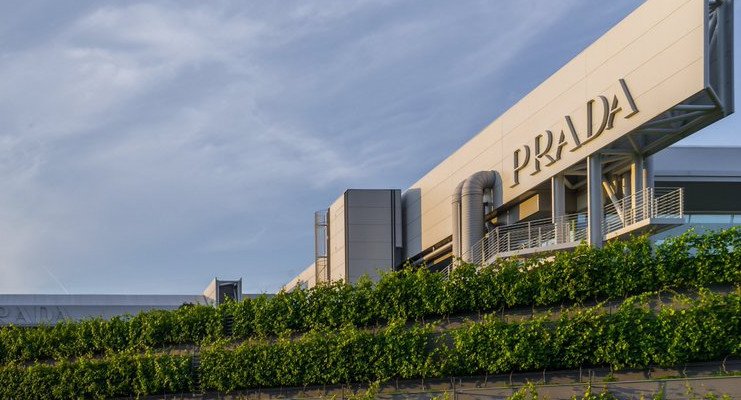 Prada is a publicly-traded Italian company, that is also considered among the most successful fashion labels of all time.
From ready-to-wear for men and women to high-end shoes and handbags, everything designed and produced by Prada is a class of its own. Like BAPE, Prada is also not a cheap alternative to Off-White, but shopping at Prada would really be a very pleasant experience for you.
Headquarters: Milan, Italy

Customer Service No: +1-877-997-7232
Hot Products: Designer Loafers, Ankle Boots, Luxury Sneakers, Slippers & Mules, Shoulder Bags, Hobo Bags & Belt Bags, Trousers & Shorts, Designer Denim Jeans, and Leather Clothing
Burberry :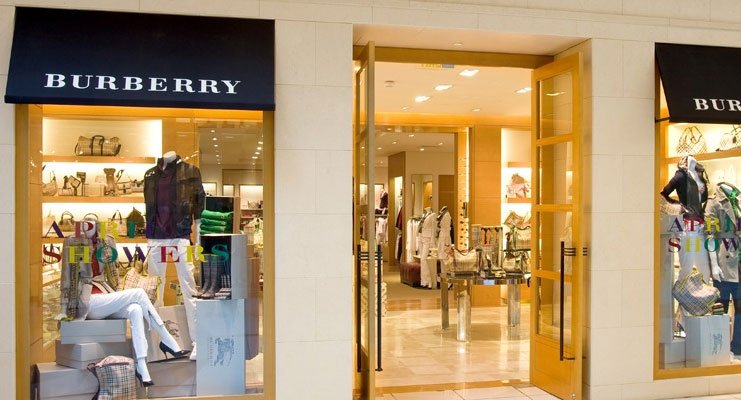 Burberry is a publicly-traded British company and a world-famous luxury fashion house. Headquartered in London, United Kingdom, Burberry was first introduced in the year 1856.
Like Off-White, Burberry Stores feature a stunning collection of the finest quality streetwear, high-end beauty products, fancy perfumes, and luxury fashion accessories. Last year, Burberry generated more than $3 billion in revenue.
Founded: 1856, Basingstoke, UK

Headquarters: London, United Kingdom

Customer Service No: +1-877-217-4085
Hot Products: Trench Coat, Jackets, Upscale Casual Clothes, Luxury Fashion Accessories, and High-End Beauty Products
Madhappy : #10 on Upscale Casual Clothing Stores and Brands Like Off-White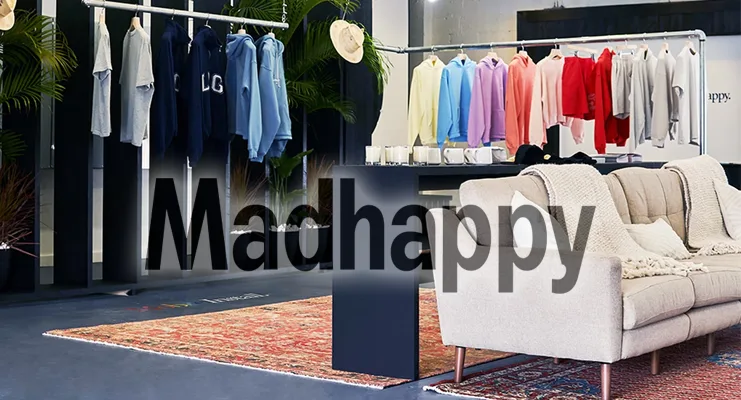 Madhappy is not as old as most other Off-White competitors we listed on this page. However, because of its finest-quality products, Madhappy has attracted a huge audience and built a strong customer base in a very short span of time.
If you like hoodies and sweatshirts by Off-White, Madhappy will surely take your experience to the next level.
Hot Products: Fleece Hoodies, Ultra Soft T-Shirts, Crewneck Fleece Shirts, Trucker Hats, Terry Hoodies, Terry Sweatpants, and Fleece Shorts