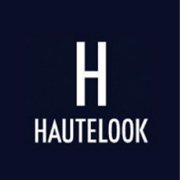 HauteLook was first introduced in the month of December 2007 by Adam Bernhard (a serial entrepreneur). An estimated annual revenue of USD180 Million makes HauteLook a popular Flash-Sale site. It is a members-only website that offers up to 75% discount on a huge variety of clothing for men and women, jewelry, accessories and world famous beauty products. While Hautelook is a great (and one of my favorites) store to shop online, but there are other flash-sale websites that sometimes offer same goods at a cheaper price. In this post you are going to discover Top 5 similar sites like HauteLook.
Revolve > The #1 on my HauteLook Alternative List
Revolve is an innovative and fashion forward company. If you are a trendy twentysomething, chances are you already have heard about this flash-sale website. Revolve was started 10 years ago by just 2 Friends and now this company has over 300 employees. Let me share with you some more information about Revolve to make you understand why I placed this company on number 1 on my list of top 5 websites like HauteLook.
What Makes Revolve The #1 Alternative to HauteLook?
Revolve offers more than 500 brands at a hugely discounted price. This innovative online store hosts more than 30 million visitors every month. There are more than 500k people who have subscribed to Revolve's email list. Moreover, 33462 followers on Twitter, 244130 Fans on Facebook, 843195 Fans on Instagram and 516257 followers on GooglePlus is a very strong signal that Revolve is one of the most popular flash-sale sites online.
Last Call > Similar to HauteLook but Cheaper!
Like HauteLook, Last Call is also an haute spot to grab amazing deals. If you love to shop online at a discounted price, but hate surprises that are usually given to buyers when they receive shipments, I strongly recommend that you visit Last Call. Worldwide shipments from this flash-sale store involves very low costs. But the best thing is that, all of the taxes and duties etc. etc. are calculated at the time of checkout. In other words, once you confirmed your order, you will not be asked to pay anything to anyone when you receive your goods.
Gilt > HauteLook Alternative #3
Gilt is very similar to HauteLook. This website offers up to 70% discount on a wide variety of world-famous fashion brands. Another good thing about Gilt is that, it offers a flat shipment rates to international buyers. If your order totals less than $100, your shipment charges will be $19.95. But if you some more products and your order totals more than $100, your shipment charges will be $9.95 no matter which country you are from.
Shop It To Me > #4 on Sites Like HauteLook
This flash-sale website asks you to sign up for free. After this process the information you shared about your size, favorite brands and other preferences etc. gets stored into a secure web server. Next, whenever you visit "Shop It To Me", they show your favorite products according to your size/measurements, you shared when you first signed-up. Like HauteLook, this website offers up to 75% discount on clothing, accessories and jewelry and currently it features 378 most popular brands.
Beyond The Rack > 5th Flash-Sale Site Like HauteLook
Like most flash-sale websites, "Beyond The Rack" is a members-only shopping club that offers up to 80% discount on authentic designer merchandise. A typical flash-sale event at Beyond The Rack lasts 48 hours. Once you become a member of this website, you will be notified by email about the upcoming sales events.
Have you tried any of the flash-sale websites I just shared above? Or do you know about some other sites like HauteLook? Please share your experience in the comments section below.