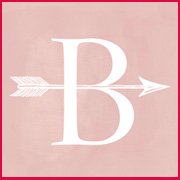 BHLDN is a wholly owned subsidiary of Urban Outfitters that was founded in the year 2011. Some of the most popular product categories at BHLDN Stores include wedding gowns, veils, bridal shoes, bridesmaid dresses, flower girl dresses, bridal lingerie and fine jewelry. BHLDN also offers one-on-one styling services. In this post I am going to introduce you to some of the best bridal collection stores like BHLDN. All of these stores offer high-quality bridal dresses, shoes and accessories. Some of these stores are also cheaper than BHLDN. Below is a list followed by some basic introduction and links to the official websites of Top 10 Stores Like BHLDN.
List of Top 10 Stores Like Bhldn
Kleinfeld Bridal > #1 on My List of Stores Like Bhldn

Kleinfeld Bridal is a great store to buy almost everything that BHLDN has to offer. Headquartered in New York City, Kleinfeld Bridal was founded in the year 1956. The company is known for its finest variety of designer wedding gowns and bridal accessories. If you are a satisfied BHLDN customer, you are going to fall in love with Kleinfeld Bridal.
Kate Spade > #2, Designer Wedding Gowns & Accessories

Kate Spade is a world-famous, American design house that is wholly owned by Liz Claiborne. Headquartered in New York, Kate Spade was founded in the year 1993. Presently, Kate Spade operates 315 stores across United States & Europe. Moreover, Kate Spade's merchandise can be found at high-end department & bridal stores in almost every country worldwide.
Related Link: Stores Like Kate Spade
Henkaa > #3, Similar to BHLDN but Cheap

Henkaa is a great place to buy women's dresses, jewelry and accessories to wear on a wedding and other special occasions. What we liked that most about Henkaa is the quality of fabric it uses to make bridal dresses. The quality control department at Henkaa tests, tweaks and refines every little detail of each design and never compromises on quality.
David's Bridal > #4, The Largest Bridal Stores Chain

David's Bridal is an American clothing retail chain with a primary focus on wedding dresses, prom gowns and dresses for other special occasions. Headquartered in Conshohocken, Pennsylvania, the first ever David's Bridal Store was founded in the year 1950. Presently, David's Bridal is the largest Bridal-Store chain across the United States.
Shopbop > #5 on Bridal Dresses Stores Like Bhldn

Shopbop is a great and very popular alternative to BHLDN that showcases a comprehensive collection of handpicked bridal dresses, formal clothing and fashion accessories for women. Originally founded in the year 2000, Shopbop is presently owned and operated by Amazon. Shopbop features more than 800 world-famous fashion brands.
ModCloth > #6, Vintage-Inspired Bridal Collection for Women

Modcloth is a San Francisco, California based online retailer of vintage-inspired clothing and accessories for women. Modcloth was founded by Eric Koger in the year 2002. In the year 2015, Modcloth generated over 200 million Dollars in annual sales. If you are interested in an alternative to BHLDN that offers vintage-inspired and very unique bridal dresses, take a look over the collection offered by Modcloth.
Related Link: Stores Like Modcloth
Ruche > #7, An Affordable Alternative to BHLDN Stores

Ruche is a Fullerton, California based online fashion boutique for women that was founded in the year 2008. Ruche is famous for its eclectic and sophisticated range of products and very affordable prices. In addition to Bridal Dresses, Ruche is a good alternative to BHLDN to buy Coats, Swimwear, Eyewear, Watches and other accessories.
Related Link: Stores Like Ruche
Etsy > #8, Custom-Made Dresses and Accessories

Etsy is a popular ecommerce website that was founded by Robert Kalin and Chris Maguire in the year 2005. Etsy specializes in handmade or vintage items and supplies. You need to be a registered member of Etsy in order to buy something or sell your own products using Etsy Marketplace.
Related Link: Sites Like Etsy
J. Crew > #9, Premium Quality Clothing & Bridal Collection

J Crew is one of the major American retailers that offer premium quality clothing, footwear and accessories for men, women and kids. J Crew also offers a good variety of bridal collection. The price range and quality of stuff at J.Crew is comparable to BHLDN.
Related Link: Other Clothing Stores Like J Crew
Amazon > #10 on Stores Like Bhldn

Amazon is the largest internet-based retailer on the planet. Headquartered in Seattle, Washington, Amazon was founded in the month of July, 1994. Every day, millions of people visit Amazon.com to buy almost everything that is sold over the internet. It can also be a great alternative to BHLDN to buy bridal dresses, affordable bridal shoes, accessories and dresses for women to wear on special occasions.
Related Links