Well… you found a list of the best backpacking pack brands. Now what? Does buying a backpack with a world-famous label guarantee an enjoyable hiking or backpacking experience?
The answer is a BIG NO!!! but why?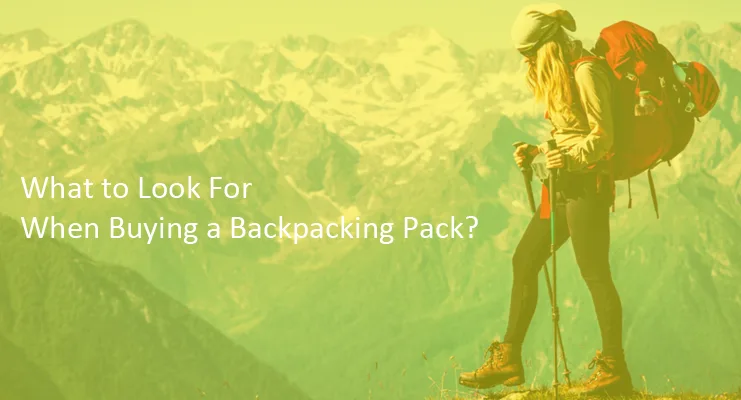 The most important factor to consider when selecting a backpack is fit. Of course, there are some backpacking brands that we like and trust (and we have shared a list below).
However, in today's post, we have also included some PRO tips on how to choose the right backpacking pack for your body type.
Patagonia : High-Quality Backpacking Packs Made with Eco-friendly (Recycled) Materials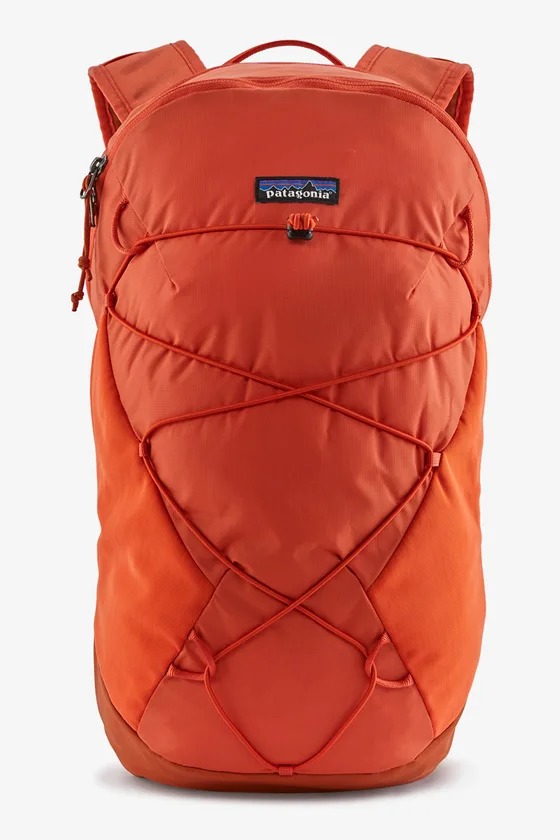 There are many reasons to include Patagonia on this list. Patagonia Backpacks are thoughtfully designed and expertly manufactured. But more importantly, Patagonia uses recycled materials e.g. Plastic Bottles to manufacture almost their entire range of outdoor gear.
Patagonia is also very popular for its weatherproofed outerwear and shoes for men, women, and kids for freezing temperatures.
Headquarters: Ventura, California, United States

Customer Service No: +1-800-638-6464
CamelBak : FREE Shipping on All Orders of $50 or More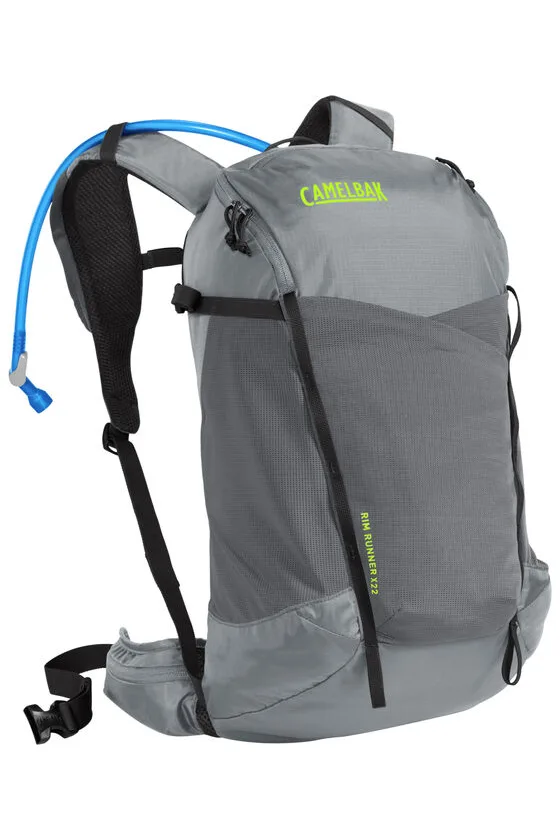 Camelbak offers spacious backpacks at very competitive prices. Whether you are looking for a pack for your weekend hiking trip, or you need something for a multi-day backcountry adventure, Camelbak backpacks offer enough room to carry more food, water, fuel, and everything else you need to take with you.
Headquarters: Petaluma, California, United States

Customer Service No: +1-877-271-1220
Gregory : Great Packs Should be Worn… Not Carried!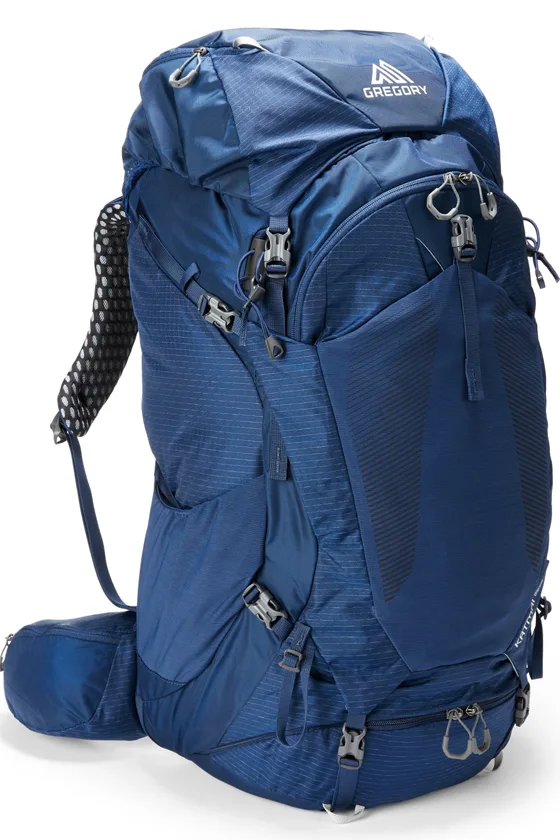 Backpacking Packs by Gregory are famous for their perfect fitting. If you are going for a long hiking trip, Gregory is the brand you need to check out.
Headquarters: Salt Lake City, Utah, United States

Customer Service No: +1-877-477-4292
Osprey : A Wider Selection of Comfortable, Lightweight, and High-Quality Backpacks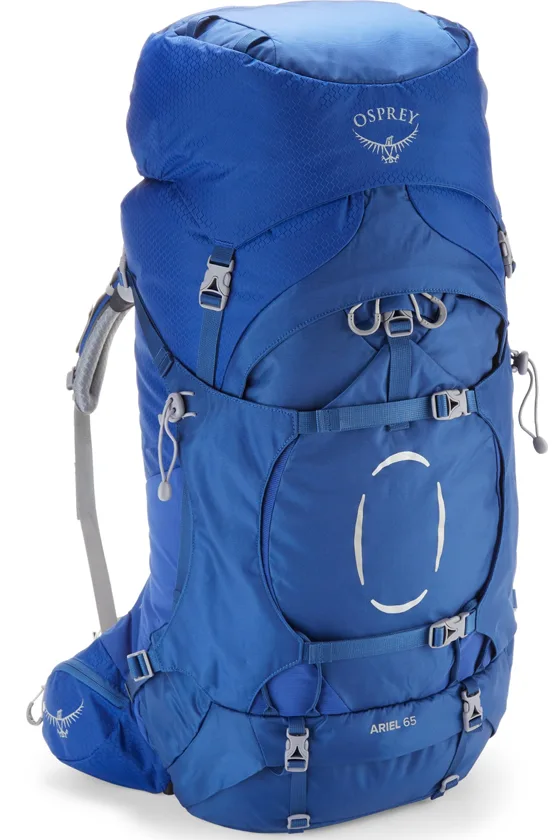 Originally founded as a small shop that offered custom-made packs for outdoor enthusiasts, Osprey is today a famous name in the American outdoor gear industry. Click Here to check out their complete collection of technical packs for serious hikers.
Founded: 1974, Santa Cruz, California

Headquarters: Cortez, Colorado, United States

Customer Service No: +1-866-284-7830
The North Face : Biggest Long-Haul Bags to Pack Everything You Need to…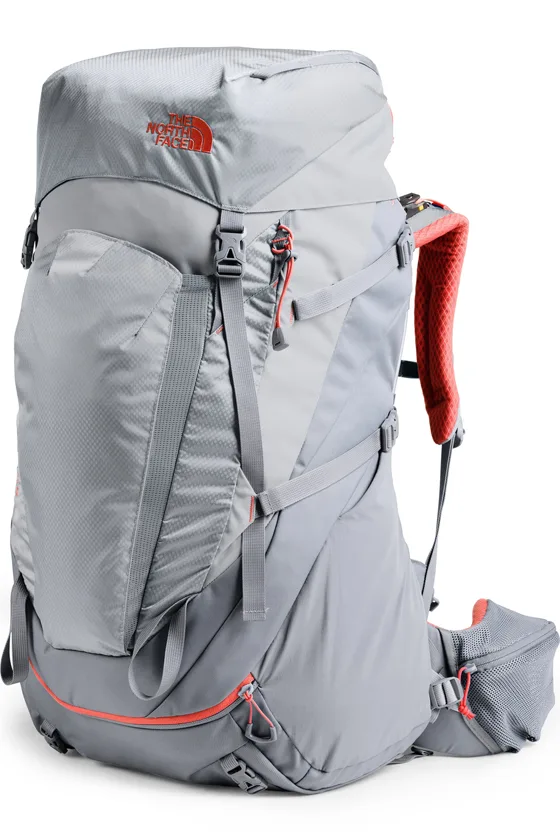 Whether you are going out for a day or a whole month, backpacking packs by The North Face allow you to stuff clothes and essential camping accessories with ease.
If you don't know already, The North Face activewear and other outdoor gear have also been a staple of outdoor sports gear for well over 50 years.
REI : Affordable Backpacking Packs with 100% Satisfaction Guarantee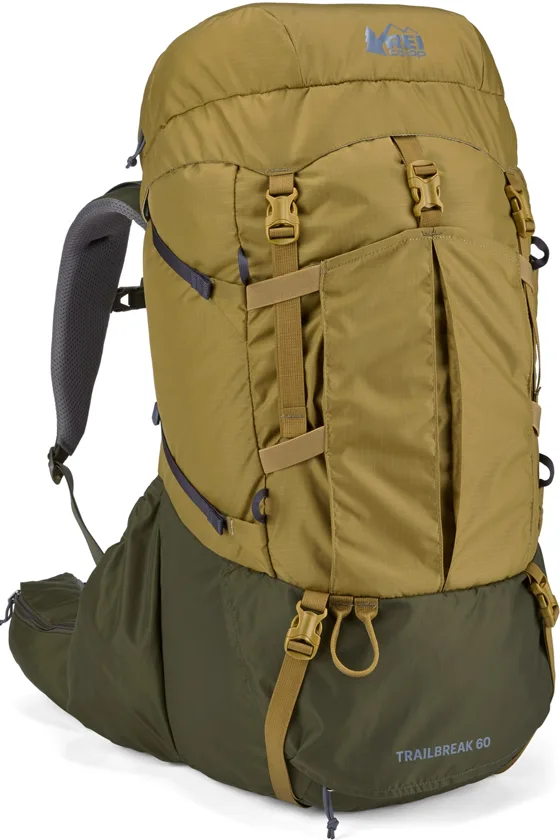 REI is one of the major American chains of retail stores that offer high-quality outdoor clothing, footwear, and sporting equipment (e.g. for cycling, camping, and snowboarding).
In addition to hundreds of other world-famous outdoor gear brands, REI also sells backpacking packs with its own label. Click here to them check out.
Headquarters: Kent, Washington, United States

Customer Service No: +1-800-426-4840
Arc'teryx : Men's and Women's Backpacking Packs Featuring the Most Advanced Designs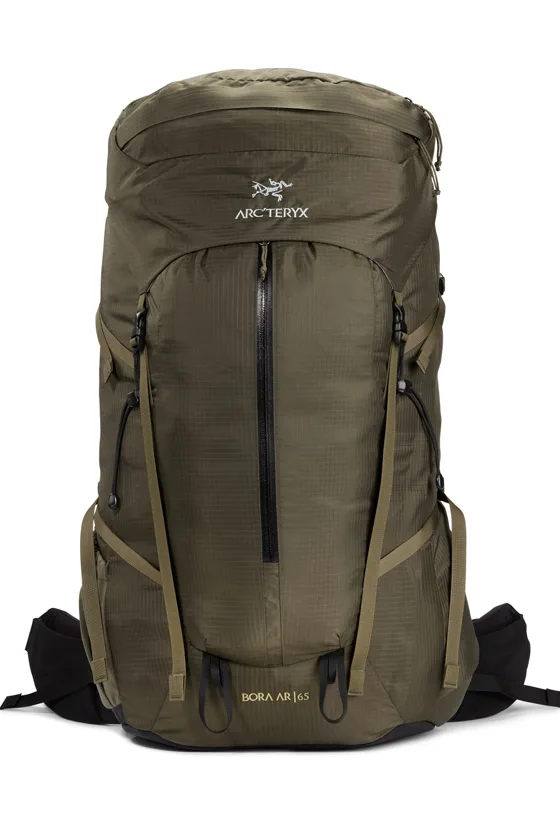 Arc'teryx is probably the most expensive backpacking brand on this list. However, outdoor gear by Arc'teryx has been proven to withstand the test of the toughest adventures.
Arc'teryx (previously known as ROCK SOLID) is famous for its leading innovations in world-class outdoor equipment that are primarily used in Rock Climbing, Hiking, Snowboarding, and Skiing.
Athleta : Beautiful & Lightweight Excursion Packs for Women
Athleta is not actually a hiking or camping gear brand. In fact, this label is a wholly-owned subsidiary of GAP and it specializes in technical athletic clothing and yoga pants for women.
But, during our research for this post, we found some very beautiful and functional packs for women at Athleta stores that we strongly recommend you check them.
Headquarters: San Francisco, California, United States

Customer Service No: +1-877-328-4538
Big Agnes : Lightweight Packs for Hiking & Exploring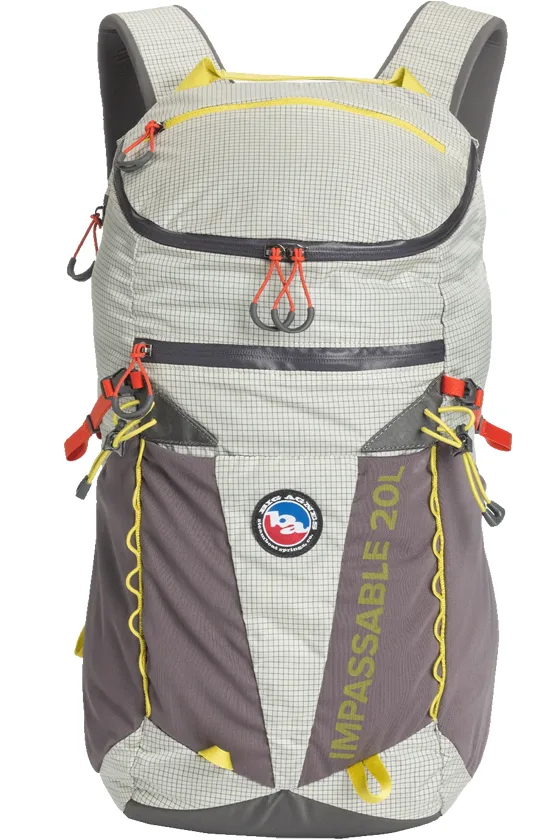 Big Agnes is a small, but one of the most trusted American outdoor gear brands that use sustainable and environmentally friendly material to produce high-quality products including backpacks and sleeping bags for men, women, and kids.
Headquarters: Steamboat Springs, Colorado, United States

Customer Service No: +1-877-554-8975
Herschel : Finest-Quality Backpacks for Travel and Hiking Adventures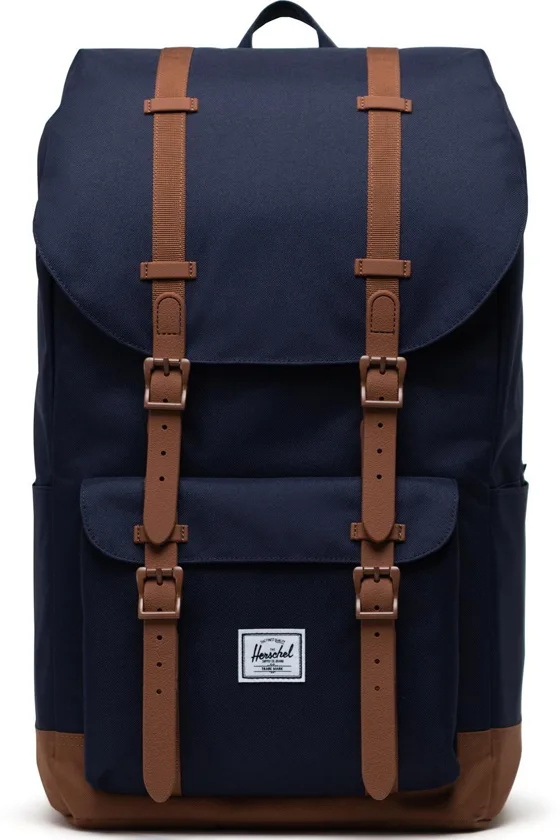 Herschel (or Herschel Supply Co.) is relatively a new name in the outdoors and backpacking industry, but still, it can serve you as one of the best options available out there.
The Benefits of Investing in High-Quality Backpacking Packs for Long-Term Use
Quality packs provide comfort, durability, and safety, making them an invaluable investment for any outdoor enthusiast. That's why investing in a high-quality backpacking pack is essential for any long-term excursion.
Low-quality backpacks often feature poorly designed straps, which can cause discomfort or even injury over time.
High-quality packs are designed with ergonomic straps to distribute the weight of the load evenly across the body and reduce strain on your shoulders, neck, and back.
This helps prevent fatigue and allows you to carry heavier loads for longer distances without putting strain on your body.
Durability is also key when investing in a backpacking pack for long trips. Low-cost packs are usually made with inferior materials that may not stand up to extended use or harsh conditions such as weather extremes or rugged terrain.
High-end packs are constructed from robust fabrics that can withstand wear and tear without sacrificing weight or performance characteristics such as breathability, water resistance, and abrasion resistance. In addition, quality packs often come with reinforced seams, stronger buckles, and better zippers than their low-cost counterparts ensuring that they will last through multiple trips over time.
Safety should also be taken into consideration when selecting a backpack for extended use as it is important to ensure that all of your equipment remains securely attached during long treks through difficult terrain or inclement weather conditions.
Quality bags feature heavy-duty closures such as drawstrings and buckles which help keep everything inside secure during vigorous activities like running or climbing while also preventing items from accidentally falling out if the bag tips over suddenly – this can help keep you safe in potentially hazardous situations like hikes up steep hillsides or crossing rivers where there may be unexpected hazards around every corner!
Overall, investing in high-quality backpacks means more comfort, greater durability, and improved safety features – all of which make it ideal for anyone planning on taking extended trips into nature's wilds!
How to Choose the Right Backpacking Pack for Your Body Type?
Choosing the right backpacking pack for your body type is essential to having a truly enjoyable hiking experience.
A properly fitted pack will provide support, distribute the load weight evenly, and help keep your balance on uneven terrain. Below are some tips for choosing the right backpack for your body type.
Backpacking Packs for Petite Women
Choose a lighter-weight pack with adjustable straps and a hip belt so you can customize the fit. Look for smaller profile packs that won't overwhelm your frame or encumber you with extra material and bulk.
Backpacking Packs for An Average Frame
Look for adjustable straps, hip belts, and torso lengths that can be adjusted to suit your needs. Select a medium-sized profile for ample storage space but not too much bulk or added weight.
Backpacking Packs for Tall Men and Women
Select a larger-size profile pack with adjustable features such as chest straps, hip belts, padded shoulder straps, and torso length adjustment points to ensure proper fitment around larger frames without being overly baggy or cumbersome when filled with gear.
No matter what body type you have, it is important to try on several different types of backpacks before making any purchasing decisions to ensure proper comfort and balance while hiking on trails of varied terrain difficulty levels throughout the course of a day's hike or multi-day excursion in unfamiliar wilderness areas.