Urban Outfitters : The Company Profile
Urban Outfitters is one of the largest American stores that specialize in affordable clothing, shoes and a wide range of fashion accessories for men and women. Urban Outfitters also has an impressive collection of vintage-inspired home furniture, bedding, rugs, curtains, bathroom accessories and kitchenware.
The History
Urban Outfitters was originally founded as Free People in 1970 by Richard Hayne and his college roommate, Scott Belair. That small store across a street in Pennsylvania, United States, sold gently used clothing, shoes and accessories for young adults.
Urban Outfitters Headquarters & Store Locations
Urban Outfitters is headquartered in Pennsylvania, Philadelphia. Urban Outfitters has a network of almost 250 brick-and-mortar stores across several countries including (but not limited to) the United States, UK, France, Italy, Germany and The Netherlands. Urban Outfitters does not have a physical location in Australia. But it serves customers from Oceania through its eCommerce website.
Urban Outfitters also owns some other very popular brands including Anthropologie, BHLDN and Free People.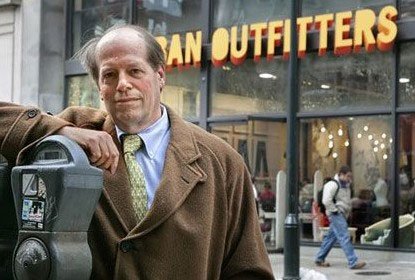 Richard Hayne, The Founder & CEO of Urban Outfitters