Moosejaw is primarily famous for its unique offerings and discounted prices on a wide range of outdoor recreation goods. In this post, we are going to introduce you to some other stores like Moosejaw that offer hiking and camping gear by top brands at comparable or low prices.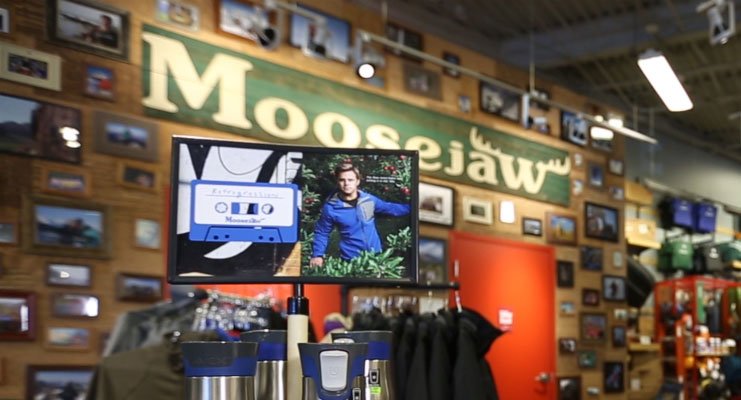 Moosejaw : A Quick Introduction Of The Company
Moosejaw is a Madison Heights, Michigan based retail company that specializes in outdoor recreation apparel and equipment for hiking, camping, rock climbing, and snowboarding. Moosejaw was founded in 1992 and it is a wholly-owned subsidiary of Walmart.
In addition to a chain of brick-and-mortar stores, Moosejaw also has a full-featured eCommerce website to give you the convenience to shop your favorite sporting goods at competitive prices from the convenience of your home.
Top 10 Moosejaw Alternatives
REI : #1 On Our List Of Stores Like Moosejaw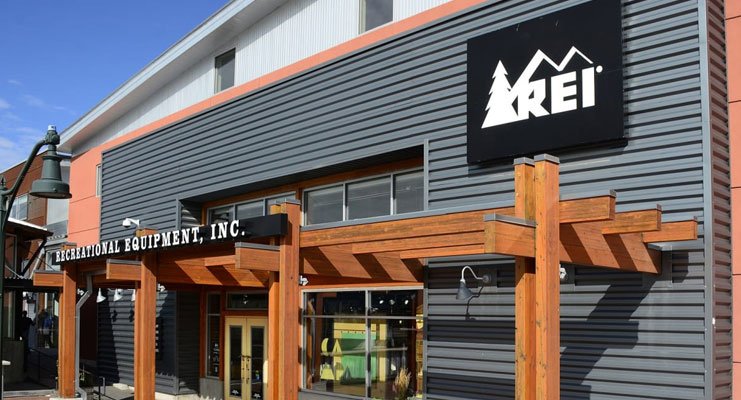 REI is an all-in-one alternative to Moosejaw and it is one of the best places to shop for high-quality sporting goods, camping gear, and travel equipment in the United States.
Some of the bestselling outdoor brands at REI include Carhartt, Arc'teryx, prAna, Timberland, and Billabong. In most cases, REI offers better deals than Moosejaw on clothing, footwear, and outdoor gear by world-famous brands.
Headquarters: Kent, Washington, United States

Customer Service No: +1-800-426-4840
Hot Products: Hiking Boots and Clothing, Backpacks, Tents, Sleeping Bags, and Camp Kitchen Accessories
Dick's Sporting Goods : Latest Outdoor Gear at Hugely Discounted Prices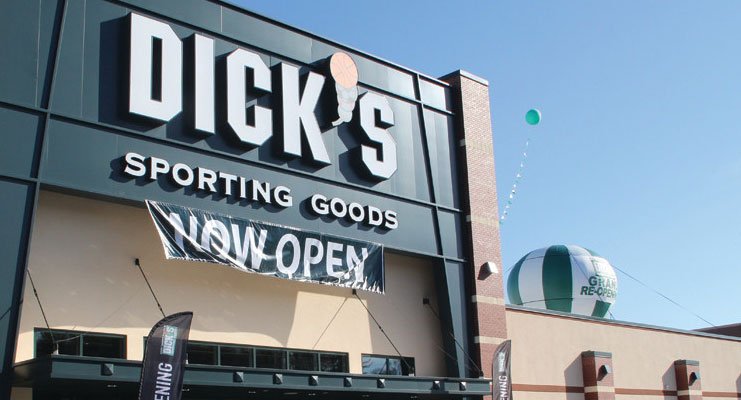 Dick's Sporting Goods is one of the oldest and most trusted retailers in the United States. Dick's offers an endless selection of sports gear, equipment, apparel, and footwear at hugely discounted prices.
Founded: 1948, Binghamton, New York

Headquarters: Coraopolis, Pennsylvania, United States

Customer Service No: +1-877-846-9997
Hot Products: Hunting & recreational Shooting Gear, Mountain Bikes, Helmets & Outdoor Safety Gear, Gloves, Hats and Goggles
Sierra Trading Post : The Largest Retailer of Off-Price Outdoor Recreation & adventure Gear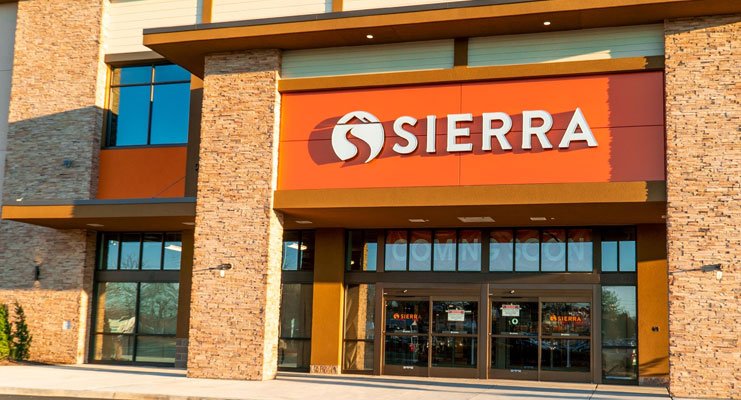 Sierra is a sister company of TJ Maxx and Marshalls. Like other subsidiaries of TJX Companies, Sierra is an off-price retailer. It can be a great alternative to Moosejaw to buy similar outdoor apparel and equipment for up to 70% discounted prices.
Founded: 1986, Reno, Nevada

Headquarters: Cheyenne, Wyoming, United States

Customer Service No: +1-800-713-4534
Hot Products: Discounted Clothing, Footwear and Accessories for Camping, Hiking, Fishing, Climbing, Cycling, Snow Sports and Water Sports
Campmor : Everyday Low Prices on Name-Brand Outdoor Recreation Equipment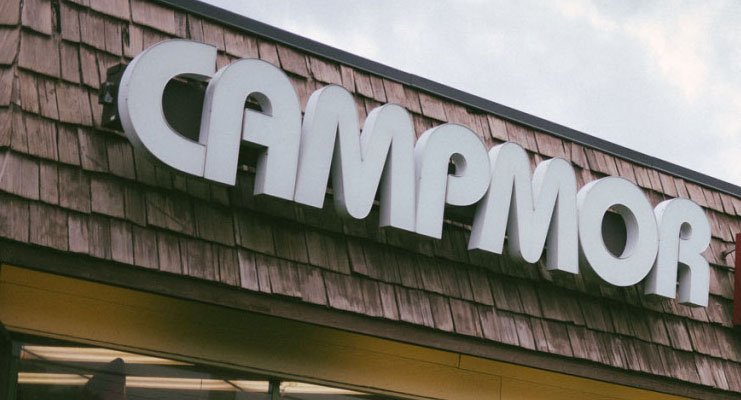 Campmor is in business for more than 4 decades and has a huge base of satisfied customers. Like Moosejaw, Campmor offers FREE shipping on all orders of $49 or more with a 90 days easy returns policy.
Some of the bests outdoor brands available at Campmor include YETI, Big Agnes, Columbia, Finish Line, and Keen.
Founded: 1978, Bogota, New Jersey

Headquarters: Mahwah, New Jersey, United States

Customer Service No: +1-800-525-4784
Hot Products: Camp Furniture, Survival Gear, Trekking Poles, Water Bottles & Coolers, Camp Electronics & Gadgets
Cabela's : #5 On Outdoor Brands and Stores Like Moosejaw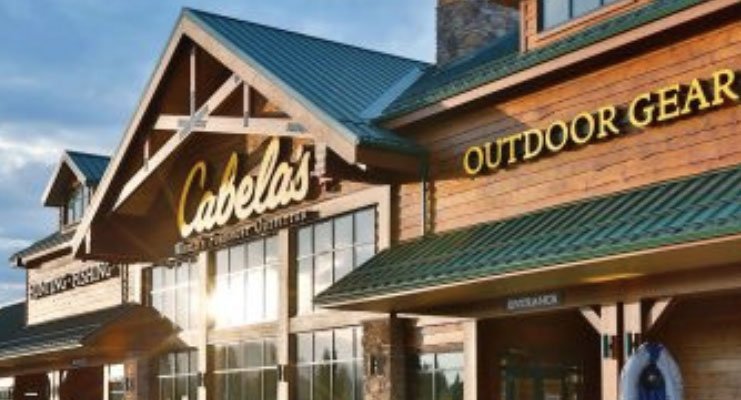 Cabela's is one of the best places to shop for quality hunting, fishing, and recreational shooting gear at seriously great prices. In addition to the 50 US states, Cabela's also ships to more than 120 countries across six continents.
Founded: 1961, Chappell, Nebraska

Headquarters: Sidney, Nebraska, United States

Customer Service No: +1-800-237-4444
Hot Products: Archery, Optics, Hunting Accessories, Firearms, Fishing Rods & Reels, Fly-Fishing and Ice Fishing Gear
Backcountry : Flat 15% Discount on Your First Order of Premium Outdoor Gear and Clothing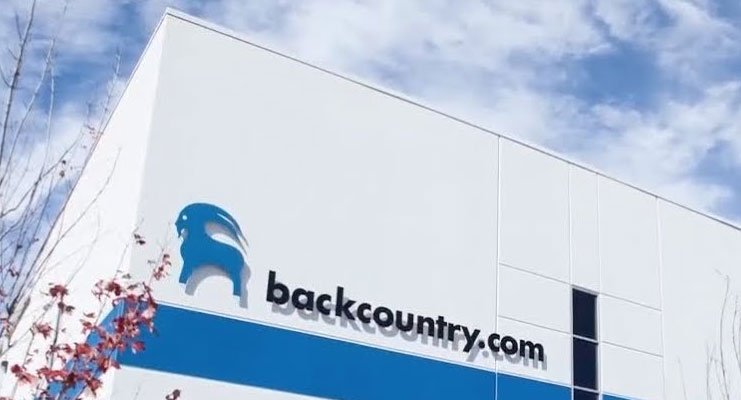 Unlike Moosejaw, Backcountry is an online-only retailer. But it can be another great alternative store to buy almost everything you need for your next outdoor adventure.
Especially, if you are in love with activities like backcountry or downhill skiing, snowshoeing, or snowboarding, shopping at Backcountry would be a very pleasant experience for you.
Hot Products: Snowboards, Snowboard Clothing, Insulated Helmets, Backcountry Skis, Bindings & Ski Poles, Ski Goggles and Avalanche Safety Gear
Bass Pro Shops : The Best-in-Class Fishing & Boating Gear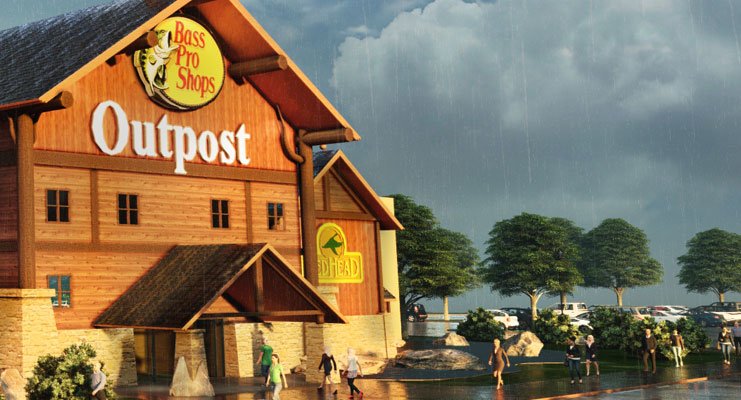 When it comes to fishing and boating gear, according to our research, there is no better alternative to Moosejaw than Bass Pro Shops. But we have placed Bass Pro at #7 for a reason. In many cases, Bass Pro may be slightly expensive than Moosejaw.
Please note, Bass Pro Shops has a wider range of products. AND, if you prefer quality over the economy, Bass Pro Shops will NEVER disappoint you!
Headquarters: Springfield, Missouri, United States

Customer Service No: +1-800-227-7776
Hot Products: Fishing Rods & Reels, Lures, Terminal Tackle, Saltwater Fishing Gear, Boat Seats & Furniture, Life Jackets, Small Boats, Kayaks, Canoes and Water Sports Accessories
Patagonia : Better Deals On Sustainable Outdoor Clothing & Accessories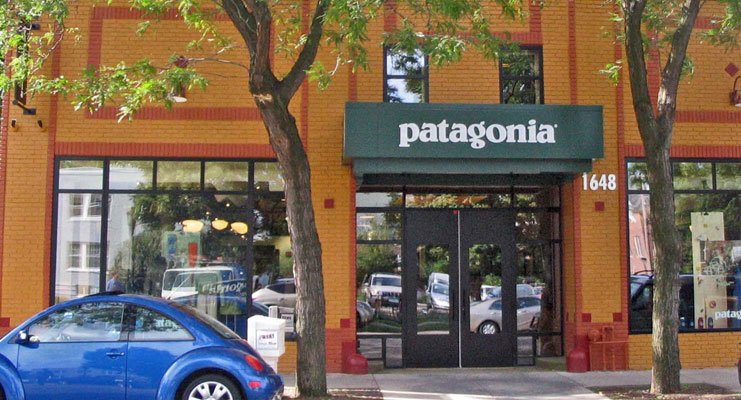 Patagonia is one of the many American designers and producers of clothing & gear for activities like surfing, climbing, skiing, and snowboarding. But there are very few brands like Patagonia that use ethically sourced and eco-friendly materials to make those products.
Patagonia is not a direct competitor of Moosejaw, as Patagonia is one of the bestselling brands at Moosejaw stores. However, there is a good chance to find better deals if you buy directly from Patagonia's official online store.
Headquarters: Ventura, California, United States

Customer Service No: +1-800-638-6464
Hot Products: Jackets & Vests, Baselayers, Sweatshirts & Hoodies, Fleece, Wetsuits, Technical Swimwear, Backpacks, Laptop Bags and Sleeping Bags
The North Face : FREE Shipping & Best Prices on Expert Recommended Outdoor Gear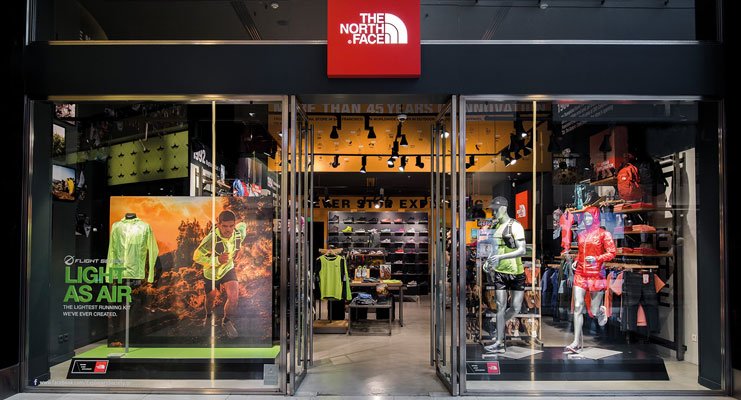 For well over five decades, The North Face is famous for offering outdoor sports gear that has exceeded the expectations of the world-famous outdoor experts and professionals.
Like Patagonia, The North Face products re also available at Moosejaw. But again, in many cases, you will find better deals if you purchase directly from TNF's official eCommerce website.
Hot Products: Insulated and Down Jackets, Windbreaker, Softshell Jackets, Rain Jackets, Backpacks & Duffel Bags, Waterproof Hiking Shoes and 4 Season Tents
LL Bean : #10 On High-Quality Outdoor Companies and Stores Like Moosejaw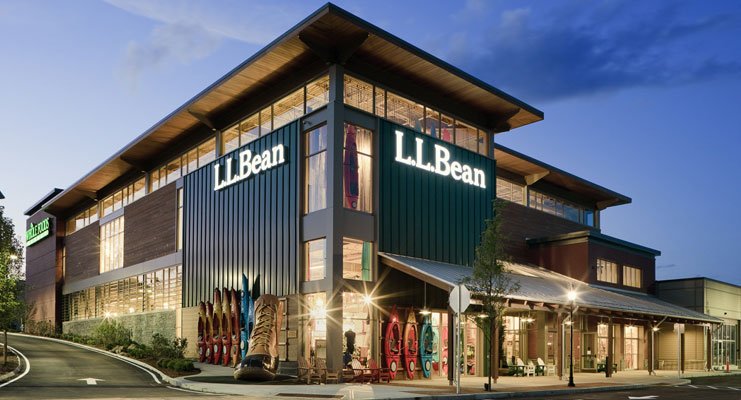 There are many reasons to include LL Bean in this list of Moosejaw alternatives. But if we had to choose only one reason, we would have chosen their legendary Duck Boots.
In addition to the finest-quality, waterproof and the USA Made outdoor footwear, LL Bean also is a great place to buy high-end outdoor clothing and accessories at reasonable prices.
Headquarters: Freeport, Maine, United States

Customer Support No: +1-800-441-5713
Hot Products: Waterproof Winter Boots, Lightweight and Weatherproof Jackets, Flannel Shirts, Sweatshirts & Hoodies, Jeans, Pants and Shorts