J. Crew is primarily famous for its timeless outfits for women under a wide range of categories.
For this post, we have carefully selected to share the best maxi dresses by J. Crew that will NEVER go out of style!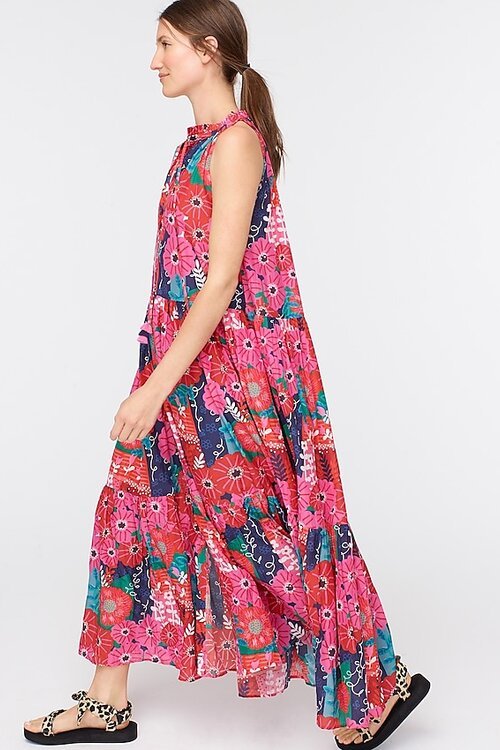 Please note, the dresses shared on this page may be slightly expensive than the regular floor-length dress offerings at J. Crew stores.
As we have handpicked only the best pieces, so we can confidently say that your satisfaction is 100% guaranteed. In fact, we hope you'll LOVE unique, stylish and elegant maxi dresses.
J. Crew Carolina K Valley Caftan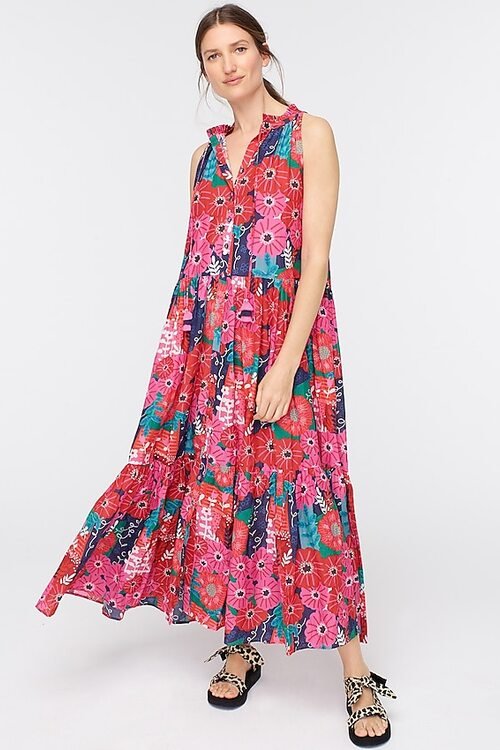 This showstopper is one of the many masterpieces by the famous designer Carolina Kleinman. The cool floral print makes this long dress look extra special (we hope you agree).
Top Features
Finest Organic Cotton
Sleeveless
Button Front Bodice
Machine Washable
Made in Mexico
J. Crew Short-sleeve Maxi Dress in Eyelet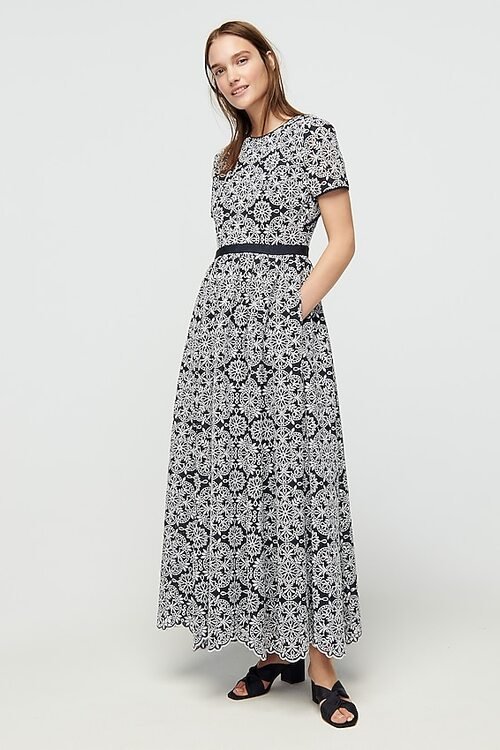 Are you getting confused about what to wear in the upcoming wedding season? This carefully crafted, allover embroidered maxi dress may be what you are looking for.
Top Features
Fitted Bodice with Flattering Ribbon Waistband
Round Neckline
Cut-Out On The Back with Hidden Zipper
Available in Navy White, Sunset Fuchsia and Saffron Ivory Colors
Machine Washable
J. Crew Tiered Maxi Dress in Ratti® Jardin Floral Print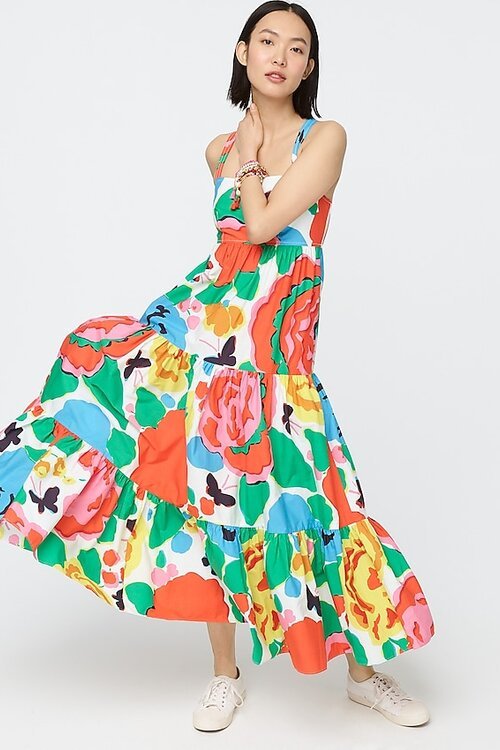 The base material used to produce this bohemian maxi dress is the finest-quality cotton by Ratti. If you don't know it already, Ratti is a world-famous Italian company that produces luxurious printed and plain fabrics.
Top Features
Vibrant Floral Print
Fitted Bodice
Side Zip
Machine Washable
Made in Italy
J. Crew Halter-Neck Tiered Maxi Dress in Dot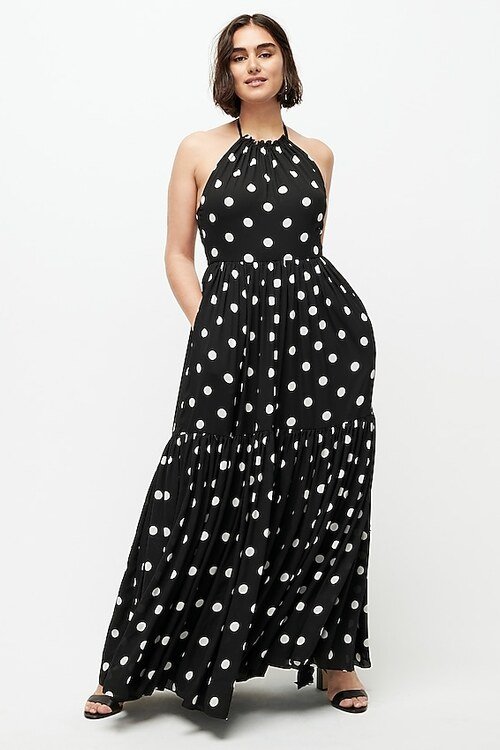 Polka Dots is from the group of prints that have stood the test of time. This polka dot dress with a long tiered skirt can easily be a good option to wear for all kinds of special occasions.
Top Features
Halter Neckline
A-line Silhouette
Ribbon Tie at The Neck
The Fabric is Polycotton
Fully Lined
J. Crew Sleeveless High-neck Dress in Geometric Stripe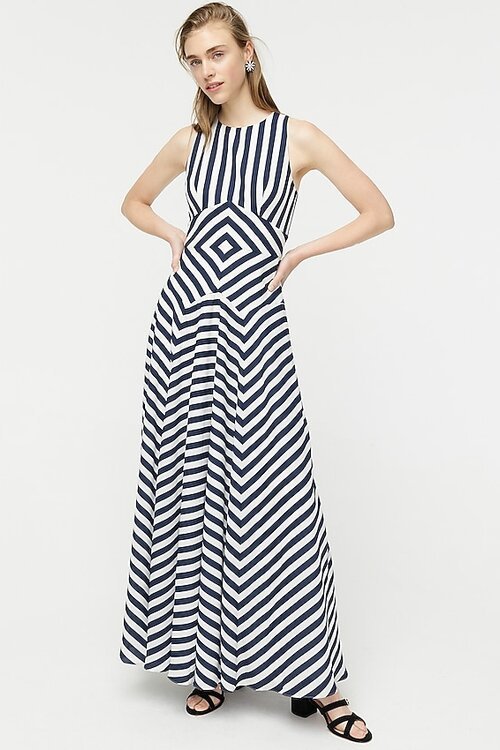 No collection of maxi dresses is complete without adding at least one piece featuring an attractive and sophisticated geometric pattern.
Top Features
52% Cotton and 48% Polyester
Graphic Geometric Stripes
High-Neckline
Perfectl Fitted at Waist
Fully Lined
J. Crew Ruffle-front Maxi Dress With Braided Belt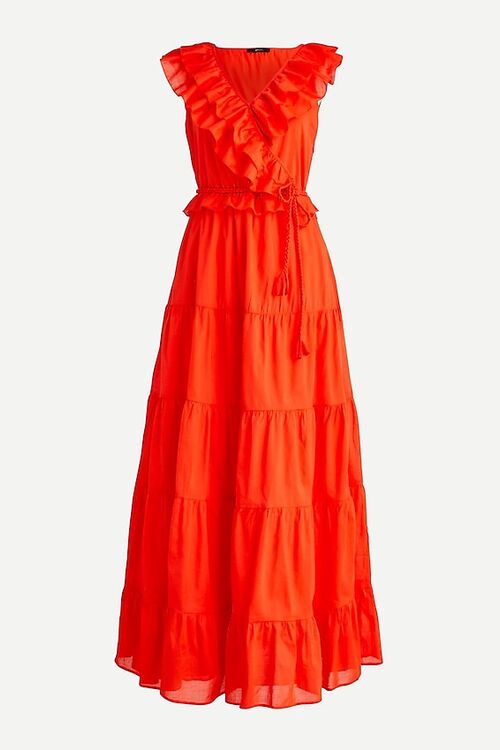 The ruffle neckline and flattering braided belt are just some of the features that make this carefree maxi dress a bestselling item.
The fabric used to produce this cute long dress is finest-quality organic cotton.
Top Features
Available in White, Red, Golden and Black Colors
Sustainable Material (Environmentally Friendly)
Side Pockets
Fully Lined
Machine Washable