Summer is the perfect time to show off your best style and make a statement with your wardrobe. Maxi dresses are a great way to look effortlessly chic while still staying cool in the heat.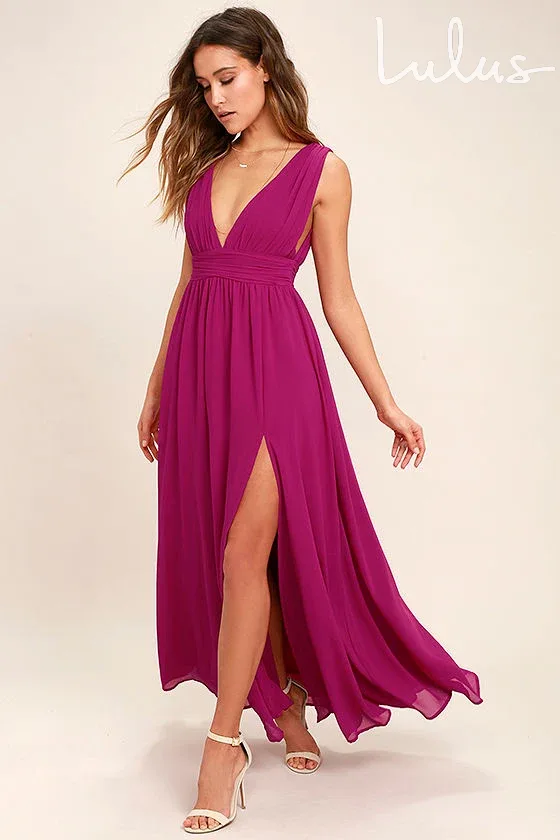 For today's post, we have carefully selected to share some well-reputed and trusted clothing websites that offer the best maxi dresses online at very reasonable prices.
At the end of this post, we have also included expert advice on how to style maxi dresses to achieve the perfect look for any occasion, formal or casual.
Top 10 Places to Find the Best Maxi Dresses Online
The Latest Collection of Maxi Dresses at Lulus : It Will Be HARD for You to Leave Empty Handed!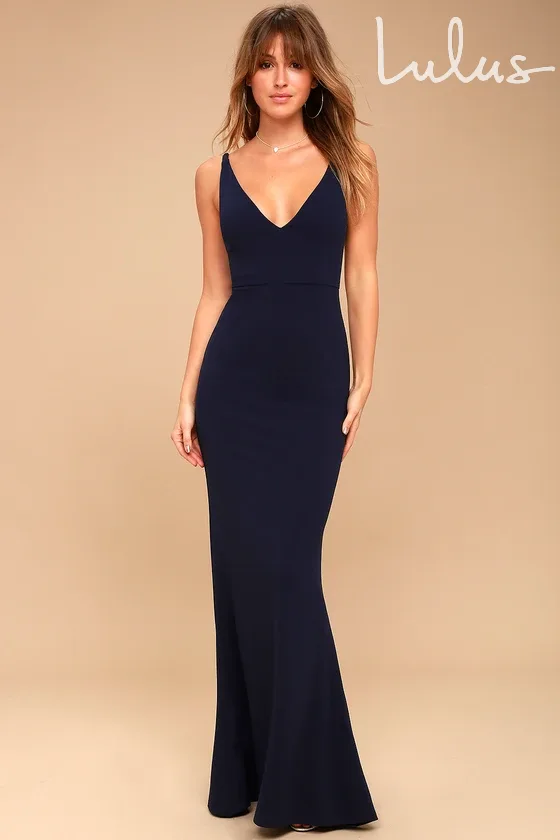 Lulus has been around for well over two decades and it already has a customer base of millions from almost every corner of the planet.
Lulus offers an endless variety of throw-on-and-go style outfits a.k.a. maxi dresses. Check out the new arrivals at Lulus long dress shop, and it will be REALLY hard for you to leave empty-handed.
For a limited time, Lulus is also offering a FLAT 70% Discount on a wide range of women's clothing. Lulus also has a FREE shipping policy for all orders of $150 or more.
Headquarters: 195 Humboldt Ave, Chico, California, United States

Customer Service No: +1-866-918-5858
ASOS : Failsafe Maxi Dresses that are Sure to Impress!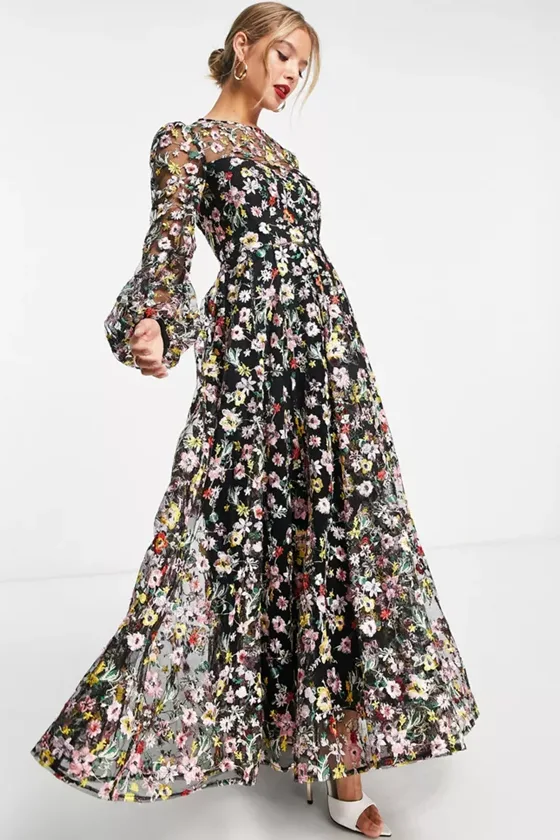 ASOS is one of the major British online retailers of fashion and beauty products. ASOS was founded by Nicholas John Robertson (a London-based businessman) in the month of June 2000.
What makes ASOS special is its huge inventory of women's clothing and accessories by more than 850 fashion designers. Whether you are looking for a chic and sexy long dress, or something elegant to wear on a formal evening gathering, ASOS definitely has EXACTLY what you are looking for.
Headquarters: London, United Kingdom

Customer Service No: +44-207-756-1000
Target : The Perfect Long Dress, without Breaking Your Bank!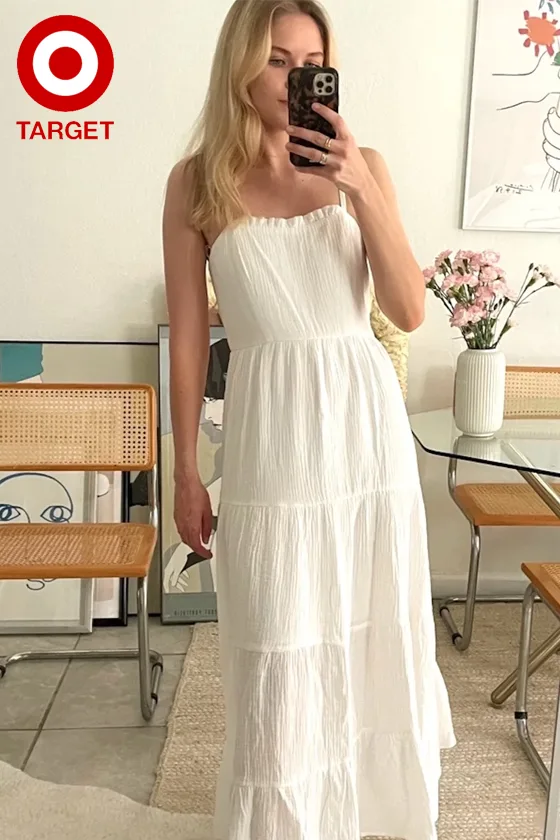 If you live in the United States for any amount of time, chances are, you already know the eighth-largest American chain of retail stores. But most people go to Target Stores to shop for groceries and household essentials.
But according to our research, Target can be a great place to find beautiful maxi dresses within your budget. Go Here to find your perfect long dress, and we assure you, this quick trip to Target will make you feel good!
Headquarters: Minneapolis, Minnesota, United States

Customer Service No: +1-800-440-0680
Torrid : The Most Complete Collection of Plus Size Maxi Dresses in Black, White, Floral, and More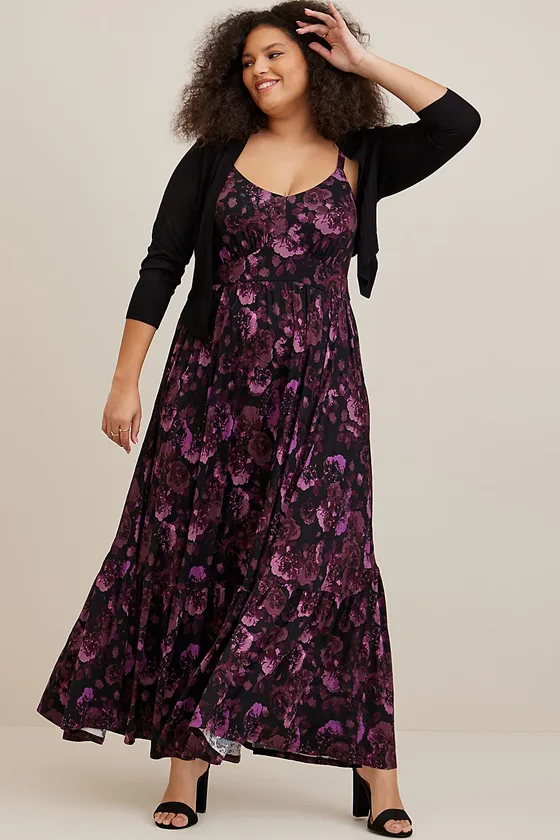 If you are looking for a place to shop for the plus size maxi dresses, Torrid is one of the best (if not the best) online fashion retailers online.
Torrid is now a wholly-owned subsidiary of Sycamore Partners, a private equity firm that operates many popular retail companies including Talbots, Staples, and Nine West.
Headquarters: Industry, California, United States

Customer Service No: +1-866-867-7431
Nordstrom : Upscale Maxi Dresses with Lace, Embroidery, Crochet Accents, and Embellished Options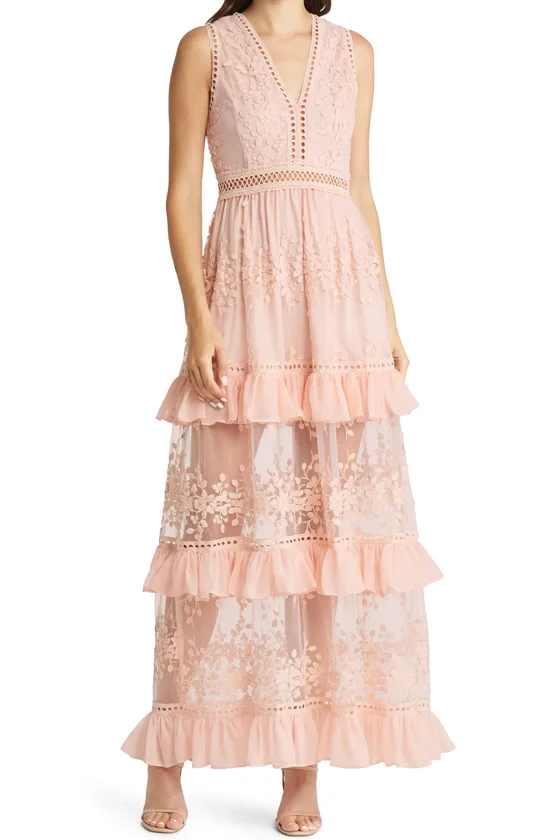 Nordstrom is an over-a-century-old retailer of upscale fashion in the United States. If you are not on a very tight budget and don't mind spending a few extra bucks to wear the best-in-class maxi dresses, don't forget to visit Nordstrom before making a purchase decision.
Nordstrom also operates Nordstrom Rack an off-price fashion retailer and HauteLook, a major competitor of Zulily (the leading American flash sale website).
Headquarters: Seattle, Washington, United States

Customer Service No: +1-888-282-6060
Dillard's : Casual and Dressy Long Maxi Styles for All Occasions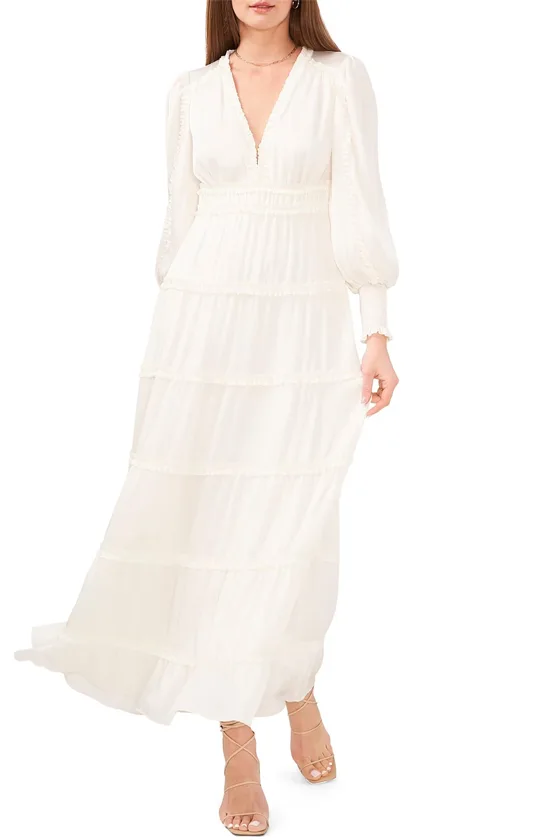 Dillard's is very popular for its elevated and feminine collection of maxi dresses. If you are a fan of contemporary styles, Dillard's is a highly recommended clothing store for you.
Dillard's is one of the American upscale department store chains that have survived the impacts of Covid-19. Presently, Dillard's operates almost 300 luxury department stores in the United States.
Headquarters: Little Rock, Arkansas, United States

Customer Service No: +1-800-345-5273
Boohoo : The Latest Collection of Breathable, Comfy, and On-Trend Styles in Floor Length Dresses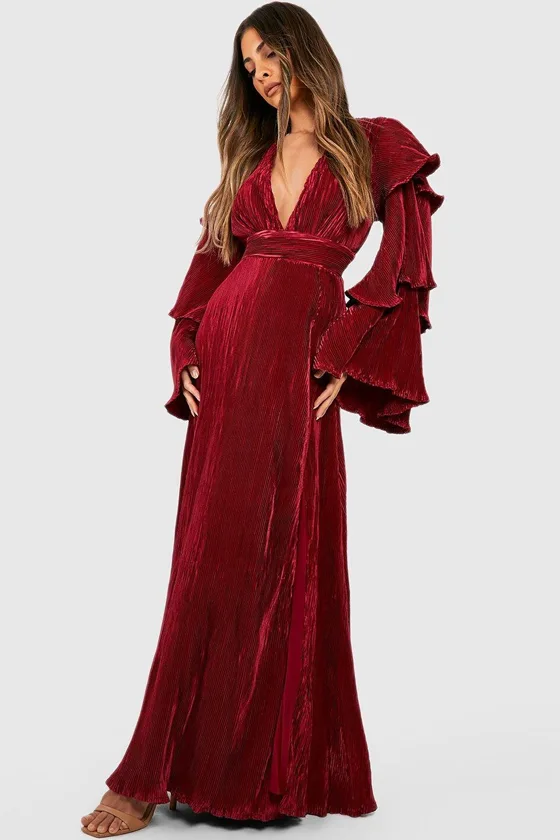 What is so special about Boohoo? Well, this probably is the best place on this list to shop for the most affordable (actually low-priced) maxi dresses online. But we assure you, a low price does not always mean low quality! At Boohoo, you can easily find good-quality maxi dresses for under $20.
Boohoo is a publicly-traded business and one of the fastest-growing British clothing companies. Boohoo owns and operates many world-famous fashion labels for women including PrettyLittle Thing, NastyGal, Dorothy Perkins, and Burton.
Headquarters: Manchester, United Kingdom

Customer Service No: +44-161-236-5335
Ashley Stewart : Gorgeous Maxi Dresses Collection for Big and Tall Women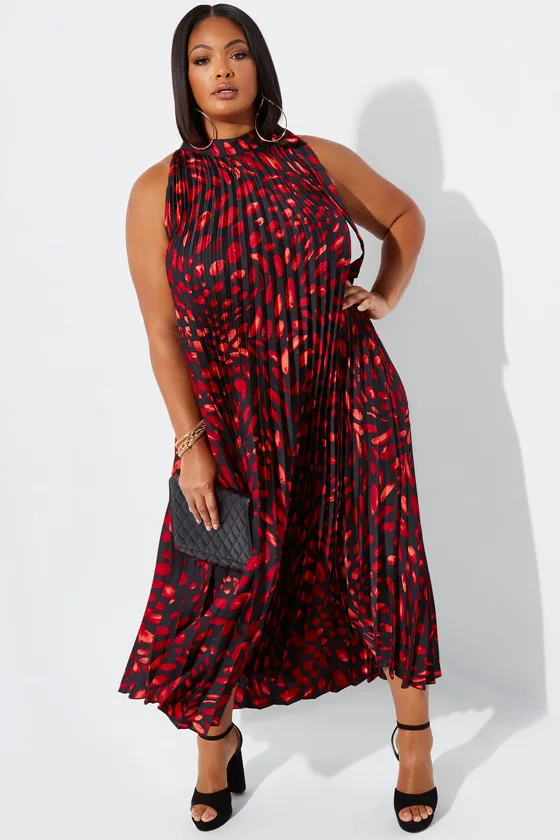 We have already recommended Torrid in the plus size maxi dresses category. However, the soft, feminine, and sophisticated looks of Ashley Stewart almost forced us to include it in this list.
Headquarters: Secaucus, New Jersey, United States

Customer Service No: +1-844-327-4539
Tobi : Fashionable and Reasonably-Priced Maxi Dresses to Wear to a Classy Event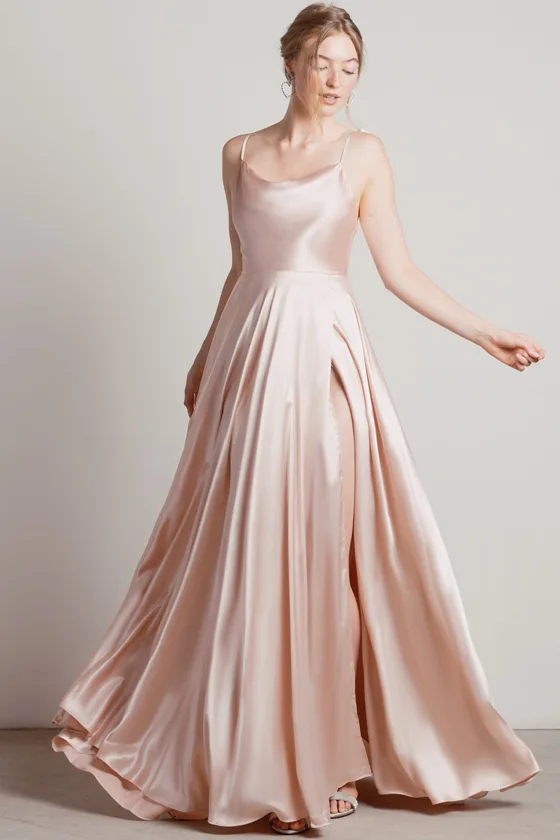 Are you on a tight budget and in need of a long dress to wear to a formal occasion? This is when you need to visit Tobi! Click Here to check out their new arrivals of floor-length dresses for women.
Tobi is a Los Angeles, United States-based online specialty store. every piece of dress, footwear, and accessory sold by Tobi reflects the casual, cool, and sexy attitude of Los Angeles.
Forever 21:  Easy, Effortless, Comfortable, and Affordable Maxi Dresses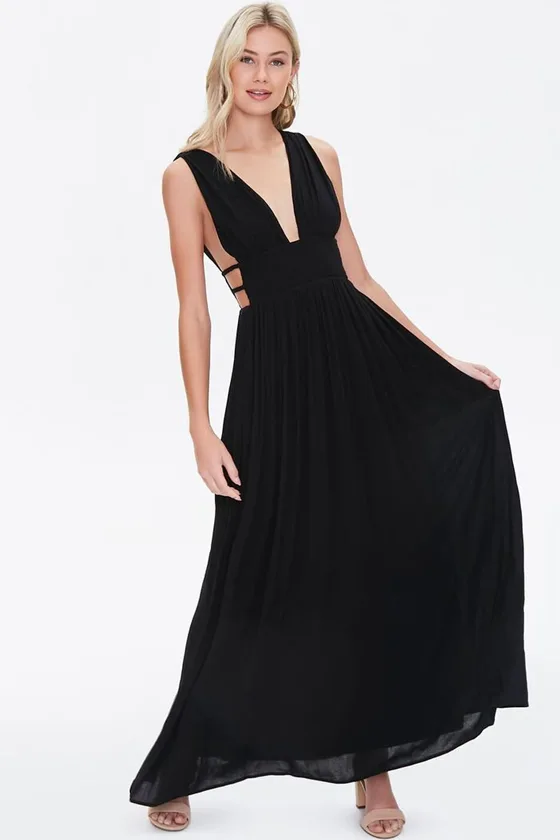 Forever 21 is the last entry on our list today. Forever 21 offers some of the very best maxi dresses in Cami, Halter, and Wrap styles.
Presently, Forever 21 is owned by Authentic Brands Group, a brand management company that also operates several other American clothing and footwear brands including Reebok, IZOD, Nautica, Frye, and Juicy Couture.
Headquarters: Los Angeles, California, United States

Customer Service No: +1-888-494-3837
How To Find The Right Maxi Dress For You And Accessorize It For Maximum Impact?
On this page, we have included pieces of advice from many seasoned fashion experts in the United States. But first, let's see what our in-house style fanatics have to say on this.
First, consider your body shape when shopping for a maxi dress. If you have an hourglass figure, opt for silhouettes that emphasize your curves such as wrap dresses or those with an empire waistline.
If you're petite, look for shorter lengths that don't overwhelm your frame or high-low hemlines which give the illusion of extra length.
For women with fuller figures, choose styles that offer more coverage such as A-lines or fit-and-flare shapes.
What Shoes to Wear with Maxi Dresses?
shoes can take any outfit from drab to fab in no time and this is especially true when it comes to maxi dresses.
That's why you need to carefully select shoes that will work well with whatever length of dress you decide on—for instance, if it's floor length then wedges or sandals will work best so as not to disrupt the flow of fabric; if it falls just above the ankle then sneakers or espadrilles are great options too!
Here is What Experts at Lulus Have to Say About Choosing and Styling Maxi Dresses
Maxi dresses are a must-have for any wardrobe. They're the perfect option for any occasion, from a casual day out to an evening event.
For a Casual Day Out…
The key to nailing casual style is comfort and versatility—both of which are essential when it comes to selecting your maxi dress. Opt for an A-line silhouette in a lightweight fabric like cotton or linen that will move with you as you go about your day. Choose neutral colors like white, black, or beige, and accessorize with simple pieces like sandals and dainty jewelry that won't detract from the look of the dress itself.
Maxi Dresses For Work Events
When dressing up for work events, look no further than sophisticated wrap dresses in timeless colors and prints such as navy-blue polka dots or subtle florals. Add interest by pairing them with tailored blazers and heels that will take your look from desk to dinner in no time at all!
For Evening Events…
If you want to make an entrance at evening events, opt for bolder styles in silky fabrics such as satin or velvet that will make sure all eyes are on you!
This is What Style Experts at Nordstrom Said…
Finding the perfect maxi dress for any occasion can be a daunting task, but Nordstrom makes it easy. With our diverse selection of stylish and beautiful maxi dresses, you're sure to find something that fits your style and flatters your figure. Here are some tips for finding the perfect maxi dress for any occasion.
First, consider the event or activity you'll be attending when selecting a maxi dress. Are you attending a formal event, like an evening gala? Look for more glamorous styles with sequins, silk fabric, or intricate lace details. For more casual occasions like brunch with friends or running errands around town, choose lightweight jersey fabrics in solid colors or subtle prints.
Second, determine what type of silhouette looks best on your body type to ensure you look and feel confident in your chosen maxi dress.
If you have an hourglass-shaped figure with curves in all the right places, opt for empire waistlines and wrap silhouettes that cinch at the waist to accentuate those curves even more!
If you have a pear-shaped body type with wider hips and narrower shoulders, select maxi dress styles featuring an A-line skirt to draw attention away from your midsection while balancing out your proportions nicely.
For athletic figures who want to show off their toned arms and legs opt for sleeveless maxi dresses featuring plunging necklines or daring high slits up one side of the skirt!
The Style Experts from Dillard's Joined the Discussion Too…
Maxi dresses are a versatile and stylish option for any occasion. Whether you are attending a formal event or just heading out for a day of shopping, there is sure to be a maxi dress that will fit your needs. Here are some tips on how to style a maxi dress for any occasion.
Maxi Dresses For Daywear
Choose lightweight fabrics and colors that are more muted and earthy. Opt for maxi dresses with fun prints or details like ruffles, lace-up ties, or crochet trim. Pair with sandals, sneakers, or even ankle boots, depending on the weather. Add accessories like layered necklaces and hoop earrings to complete the look.
For Evening Wear…
Look for evening-appropriate fabrics like silk or satin in classic colors such as black, navy blue, burgundy reds, and deep purples. Select styles with interesting details such as pleats, ruching, or cinched waists so you can create an elegant silhouette when pairing it with heels and statement jewelry pieces such as chandelier earrings or sparkly bangles.
If you're looking to switch up the dressy look of your maxi dress outfit in an unexpected way consider adding something unexpected like combat boots! and for casual events choose softer fabrics such as linen.
Boohoo Has a Totally Unique Approach When It Comes to Styling Maxi Dresses
Layering a few pieces under or over your maxi dress can create an interesting look and add dimension to your outfit. Try throwing on a denim jacket or cardigan over the top of your dress, or even adding a belt around the waistline to break up the silhouette.
Accessories like bold necklaces, earrings, rings, bracelets, and hats can really bring out the beauty in your maxi dress by creating contrast with different textures and colors. Experiment with different accessories until you find pieces that complement each other well without overpowering one another.
The shoes you choose will depend on how formal or informal you want to go with your look – if it's more casual try some cute slip-on sandals; if it's more formal try some sleek heels; if it's both then opt for some timeless ankle booties!
Final Words by Experienced Fashion Experts at Forever 21
For formal events like weddings or proms, opt for an elegant floor-length dress with intricate details such as lace trim or beading. Look out for embellished necklines and sleeves to add extra sophistication.
Choose classic colors like black, white, or navy blue; alternatively, go bolder with pastel shades like baby pink or mint green. Finish the look with accessories such as statement earrings and high heels in metallic tones or jeweled hues.
Maxi Dresses for an Effortless Everyday Look
If you're looking to create an effortless everyday look then opt for something more relaxed but still chic; pick up a jersey-style maxi dress in muted colors like taupe, camel, or olive green which will never fail to make you feel comfortable yet stylish all day long.
Accessorize it with flats such as sandals, sneakers, or ballet pumps depending on your mood! Put together some delicate jewelry pieces such as minimalistic necklaces and bracelets along with a basket bag for casual sophistication.