According to the BIG DADDY of search engines, Fashion Nova is one of the most-searched fashion brands across the United States.
On this page we are going to share a handpicked selection of the best formal maxi dresses at Fashion Nova.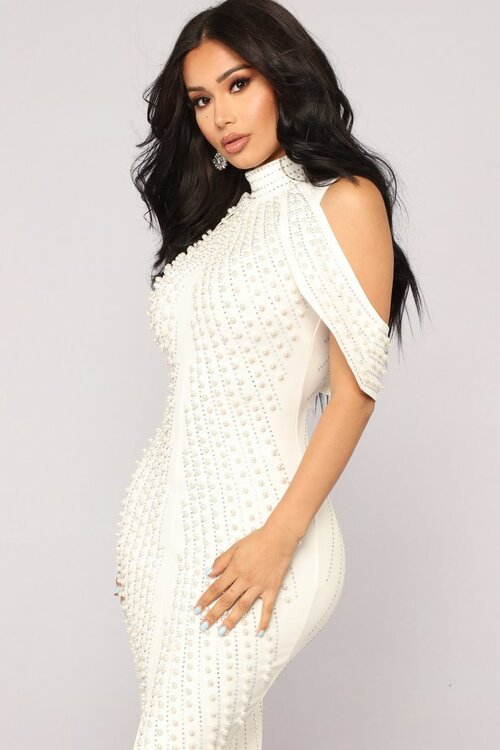 Please note, the dresses featured on this page may be slightly expensive than the regular floor-length dress offerings by Fashion Nova.
But we assure you, that your satisfaction is absolutely guaranteed. You won't be disappointed with ANY of these well-crafted and carefully selected pieces!
10 Top-Rated Formal Maxi Dresses at Fashion Nova
Look Beyond The Pearls, White Maxi Dress by Fashion Nova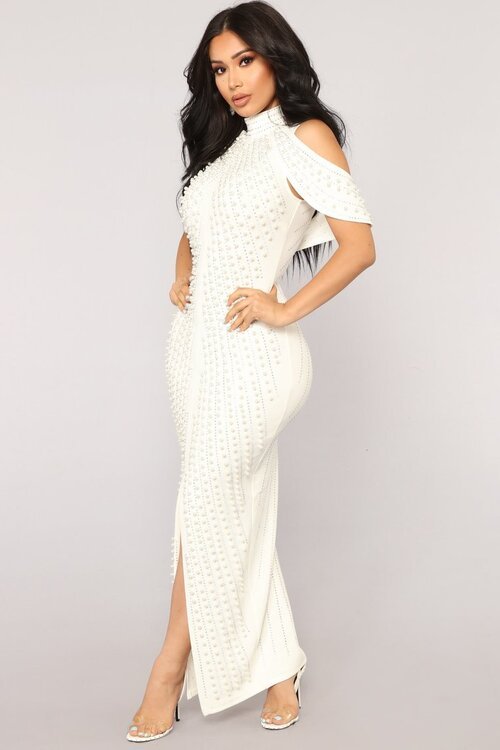 Although it looks fantastic in the pics, but hundreds of verified customers have said that this formal outfit looks even better in person. The material is of very high-quality and is very comfortable to wear.
Top Features
96% Polyester and 4% Spandex (Slightly Stretchy)
Embellished with Pearls and Rhinestones
Mock Neckline
Hidden Zipper
Also Available in Plus Size
Fashion Nova Couldn't Be Prettier Lilac Maxi Dress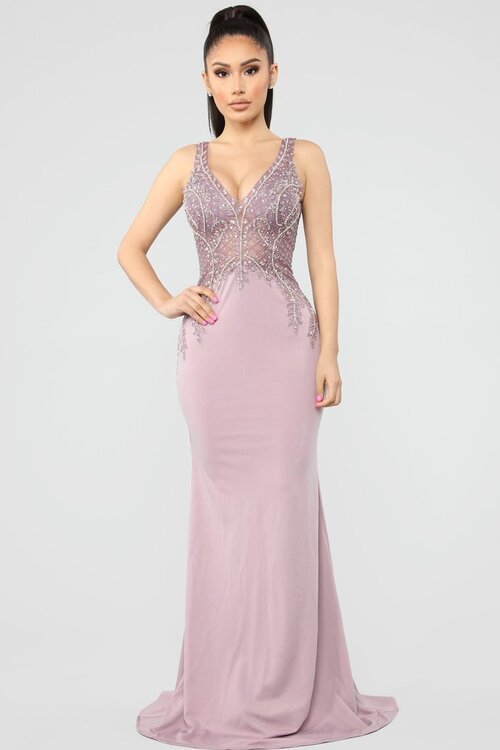 Although its embroidered and embellished with rhinestones, but still this elegant maxi dress is so lightweight.
The fabric used to produce it is very soft AND for most women, this dress fits perfectly (please select the RIGHT size before placing an order).
Top Features
100% Polyester
Mesh Bodice
Ponte Skirt
Can be Worn Without Bra
Hidden Back Zipper
Fashion Nova Issa Celebration Embroidered Long Evening Dress in Navy
Here comes a balanced combination of style and elegance. In addition to the navy blue version, this sophisticated evening dress for women is also available in cream and red colors.
Top Features
Multi Spaghetti Straps
High Front Slit
Embroidered Maxi Gown
Padded Bra Cups
Slightly Stretchable Fabric
Fashion Nova Award Collecting Sequin Maxi Dress in Black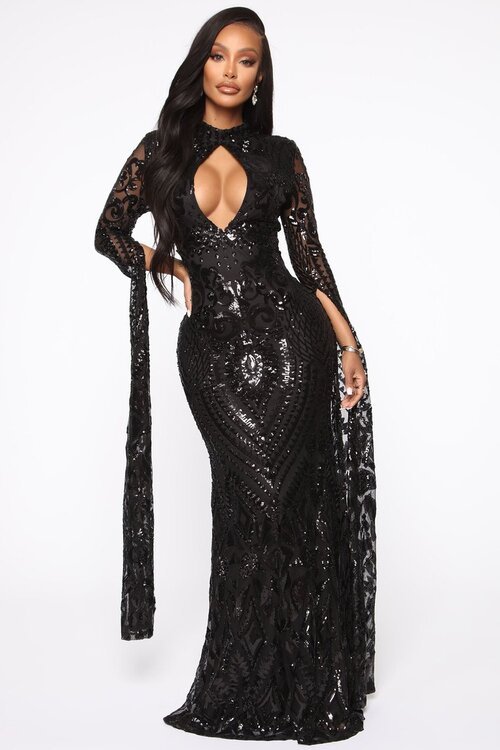 The base material used to produce this sexy black dress is very stretchy. The exaggerated sleeves give this celebrity style outfit a very unique and attractive look.
Top Features
Mock Neck
Front Keyhole Detail
Extra Long Sleeves
Sequin Maxi Gown
Mermaid Silhouette
Got Class Off-The-Shoulder Maxi Dress by Fashion Nova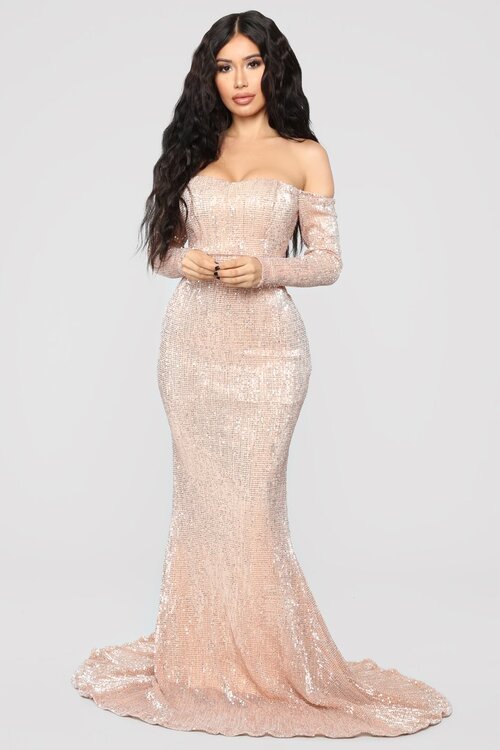 Self and Lining both are 100% polyester. what that simply mean is, the fabric is NOT stretchy. Please select the RIGHt size before placing an order.
Top Features
Off-Shoulder
Padded Bra Cups
Mermaid Silhouette
Hidden Zip Closure
Also Available in Black Color
Fashion Nova Shining Lights Sequin Maxi Dress Pink and Black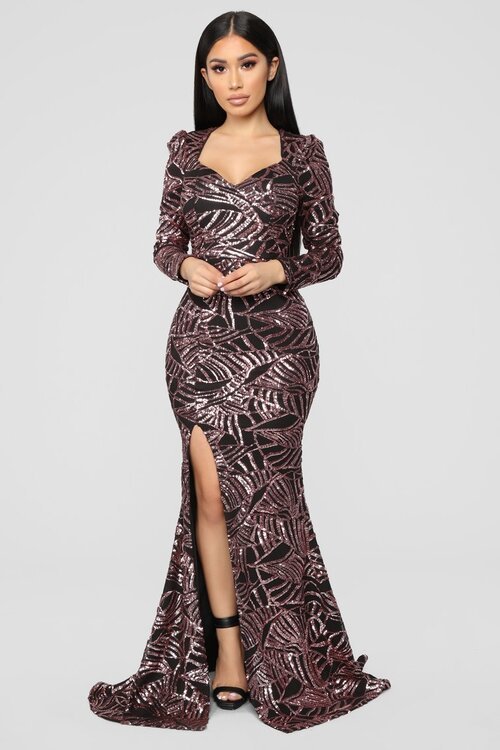 This super cute, Patterned Sequin Maxi Dress is another trending item at Fashion Nova right now. The GOOD News is, this dress formal dress isn't as expensive as it looks in the image 🙂
Top Features
Sweatheart Neckline
Snug Long Sleeves
Front Slit
Fully Lined
Fabric is Pure Polyester
Fashion Nova Mystic Desire Floral Maxi Dress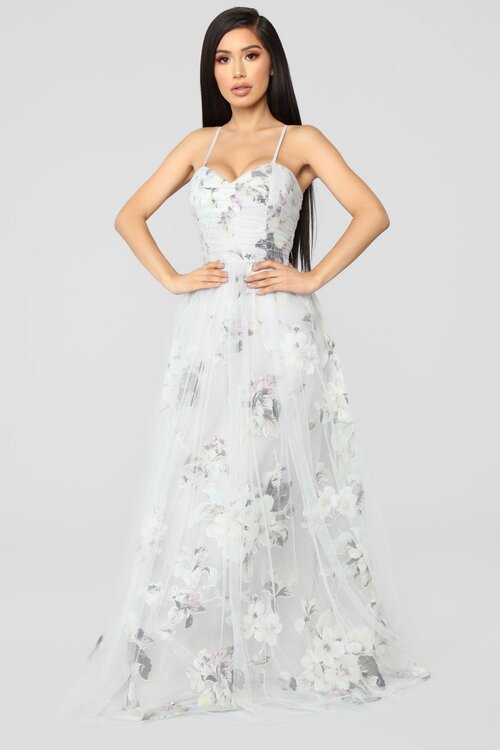 No collection of Maxi Dresses is complete without adding at least one piece that features a beautiful floral print.
The Mystic Desire is a perfect option to wear for any formal gathering. Moreover, this floor-length dress by Fashion Nova is available in Grey, Blush and Lavender Colors.
Top Features
Cool Floral Print
Removable Straps
Sweatheart Neckline
Back Zipper
100% Polyester (Non Stretch)