Outdoor Recreation provides a multitude of physical, emotional, intellectual and social benefits. With the RIGHT clothing and gear, outdoor activities like hiking, running and camping etc. can be more relaxing and enjoyable.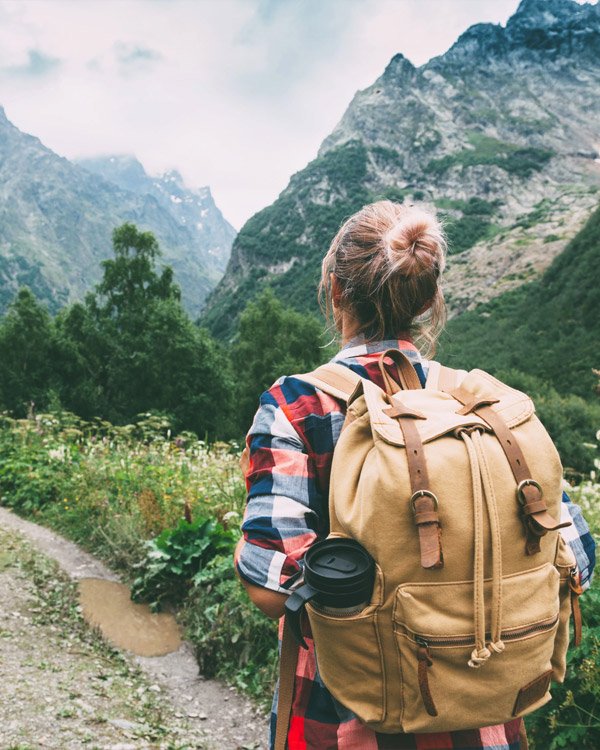 We have carefully selected some of the best outdoor clothing and equipment shops in the United States. All of these retailers have a very strong online presence and user-friendly eCommerce websites.
In addition to the best possible prices on high-end outdoor gear & apparel for women, most of these stores have a free shipping policy too.
Which Outdoor Activity Are You Interested In?
REI : The Most Trusted Retailer of Hiking & Camping Gear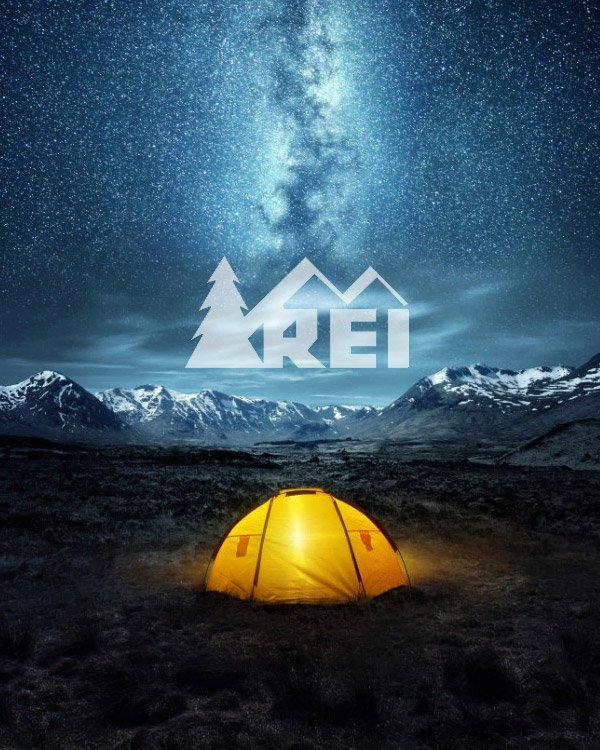 You don't have to spend tons of money on hiking, backpacking & camping gear. But investing in quality pieces will make life outdoors more comfortable.
REI (or Recreational Equipment Inc.) is one of the major retailers of sporting goods, camping gear, travel equipment, and outdoor clothing in the United States. This company is in business for more than 8 decades and is trusted by millions of customers from almost every corner of the country.
Some of the bestselling outdoor clothing and equipment brands at REI include Big Agnes, Marmot, Osprey, The North Face, Patagonia, Salomon, and Timberland.
Headquarters: Kent, Washington, United States

Popular Products: Hiking Shoes & Boots, Breathable & Moisture Wicking Clothing, Trekking Poles, Backpacking & Camping Tents, Backpacks, Sleeping Bags and Hammocks
Dick's Sporting Goods : Free Shipping & Lowest Prices on Cycling Clothing & Gear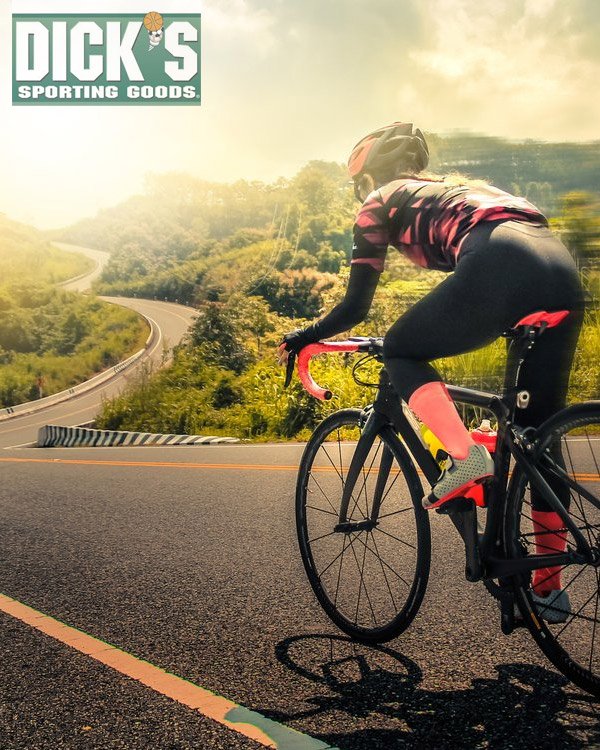 Riding your bicycle regularly is a great workout for your legs and one of the best ways to lose weight and stay fit. With the right cycling gear, it is possible to enjoy riding in almost all-weather conditions.
From mountain biking to road biking and casual riding, Dick's Sporting Goods offers the latest bikes and cycling gear with Best Price Guarantee.
Founded: 1948, Binghamton, New York

Headquarters: Coraopolis, Pennsylvania, United States

Popular Products: Cycling Clothing & Shoes, Bikes, Bike Bags, Bike Helmets, Bike Rakes & Related Accessories
Athleta : The Cutest, Affordable & Ultralightweight Running Clothing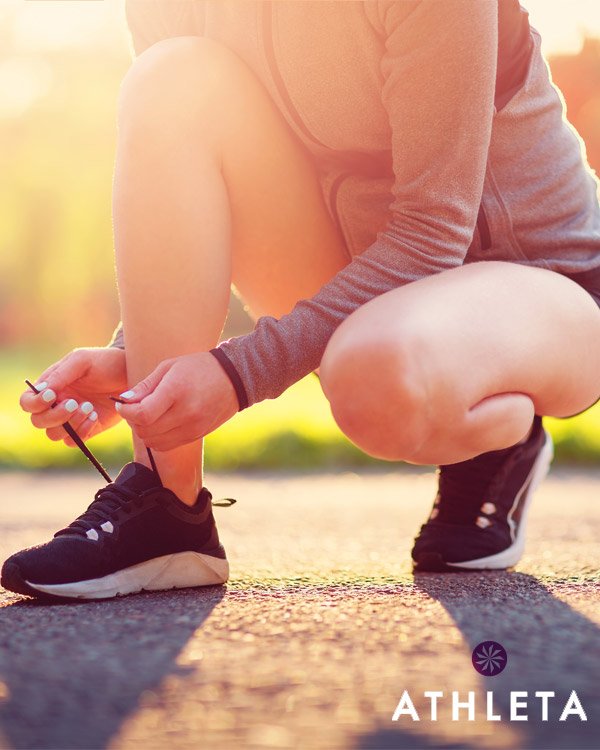 This one comes from the house of GAP, the third largest clothing company on the planet. Inditex, the parent company of Zara is the largest and H&M of Sweden is the 2nd largest.
Athleta offers cute and affordable workout clothes for women. Especially, if you are looking for a good place to buy the finest quality and ultra-lightweight running clothing, we strongly recommend that you visit Athleta before purchasing anything.
Headquarters: San Francisco, California, United States

Popular Products: Stylish and Most Comfortable Running Apparel & Running Gear for Women
Sierra : Hugely Discounted Climbing Shoes, Clothing & Accessories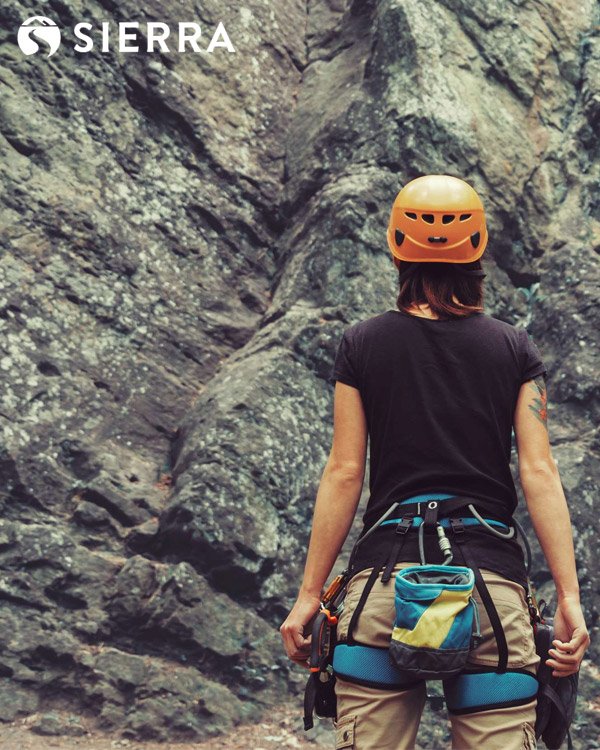 Sierra (a.k.a Sierra Trading Post) is a wholly owned subsidiary of TJX Group. Like its sister companies e.g. TJ Maxx, Marshalls & HomeGoods, Sierra Trading Post is also an off-price retailer.
If you are searching for a good place to shop high-end climbing gear at unbelievably low-prices, Sierra is our top recommendation for you. The company offers up to 70% discount on an impressive collection of clothes, footwear and equipment for rock climbing, mountaineering and ice climbing.
Founded: 1986, Reno, Nevada

Headquarters: Cheyenne, Wyoming, United States

Popular Products: Climbing Shoes & Clothing, Climbing Harnesses & Ropes, Webbing & Cords, Helmets, Ice Axes, Tools and Other Related Accessories
Billabong : Most Decent & High-Quality Surf-wear for Women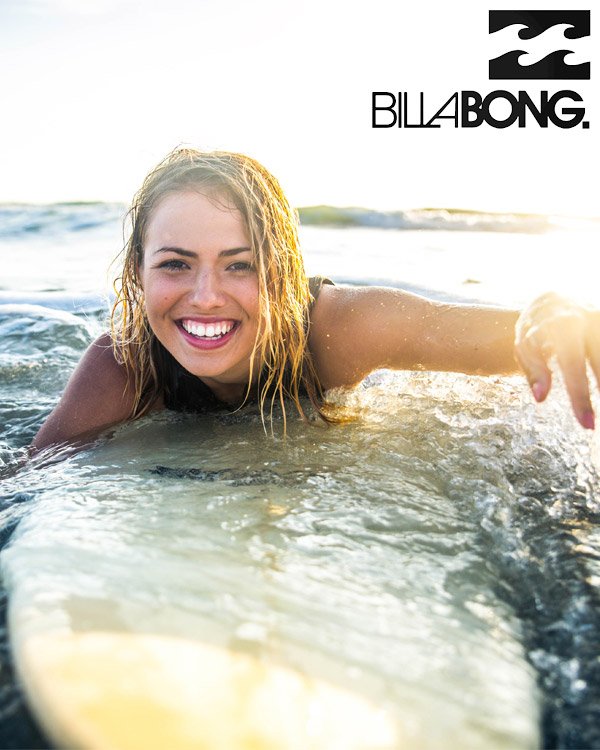 Are you REALLY serious about riding the waves in style? We hope you already know the most popular surf clothing company.
Billabong is one of the world's leading brands in women's surf clothing. From full wetsuits to rash vests and swimsuits, Billabong has an amazing collection of surfwear that is especially designed to help you hit the waves without indecently exposing yourself.
Founded: 1973, Gold Coast, Australia

Headquarters: Burleigh Heads, Australia

Popular Products: Bikinis, One-Piece Swimsuits, Surf Wetsuits & Women's Boardshorts
EVO : Best Deals on Skis, Skiing Gear & Winter Sports Clothing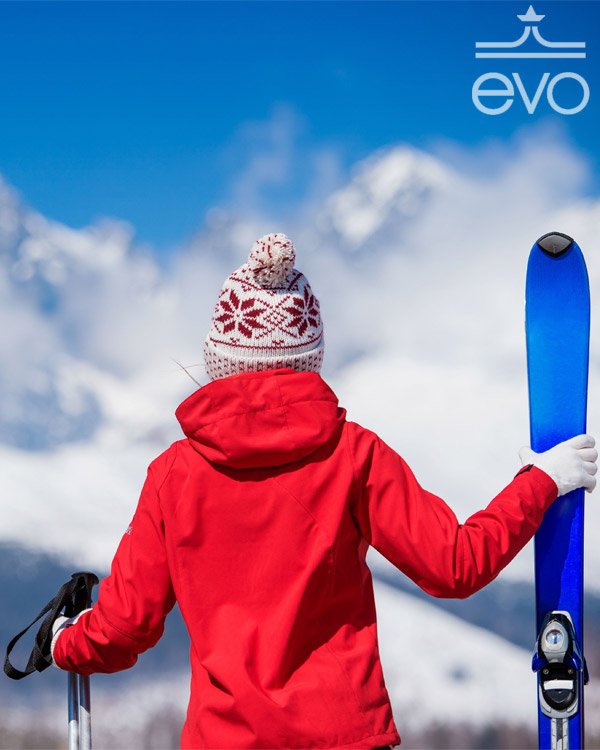 When you know that skiing is the next sport for you, you should do two things. First, watch tons of skiing tutorials for beginners on YouTube. And second, find the best skiing clothing and gear shops!
After investing a considerable amount of time in research, we selected EVO as the option in this category. This internet-based company is one of the fastest growing sporting goods retailers. Presently, EVO is offering generous discounts on a wide range of clothing and equipment for skiing and snowboarding.
Headquarters: Seattle, Washington, United States

Popular Products: Ski Helmets, Ski Socks, Ski Boots, Ski Poles, Skis, Ski Bindings, Ski Backpacks & Backcountry Safety Gear
Zumiez : High-End Snowboards, Snowboard Boots & Clothing on Sale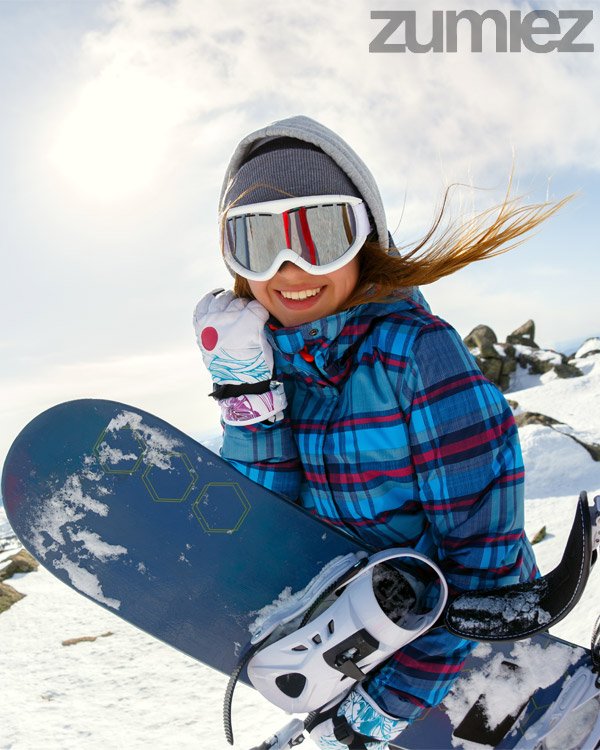 Believe it or not, Snowboarding is the most rapidly growing sports in the United States that is equally popular among men and women.
Zumiez is a one of the most trusted names in outdoor clothing and equipment retail industry in the United States.
The company has an endless variety of apparel and sporting goods from world-famous brands including Adidas, Vans, Nike, HUF, Burton and many others. For a limited time, Zumiez is offering flat 50% discount on an extensive variety of snowboard clothing and gear.
Headquarters: Lynnwood, Washington, United States

Popular Products: Women's Snowboards, Snowboard Clothing & Jackets, Snowboard Boots, Bindings, Goggles & Accessories
Cabela's : Discounted Clothing, Boots & Accessories for Hunting and Shooting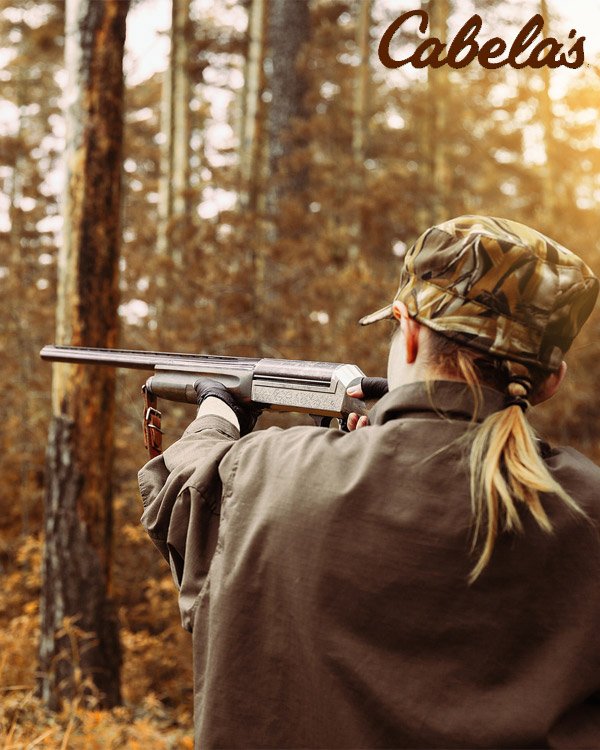 If you are a hunter, we have good news for you! with technical advancements in natural and synthetic materials, you no longer have to suffer the drawbacks of unnecessarily heavy wool, polyester and wet cotton clothing.
Cabela's has the largest collection of lightweight women's hunting clothing that is made with the most advanced technologies and is perfect for any weather conditions. Cabela's also has a comprehensive range of hunting supplies and equipment at best prices.
Founded: 1961, Chappell, Nebraska

Headquarters: Sidney, Nebraska, United States

Popular Products: Women's Hunting & Shooting Clothing, Boots and Accessories
LL Bean : High-End Women's Fishing Clothing & Gear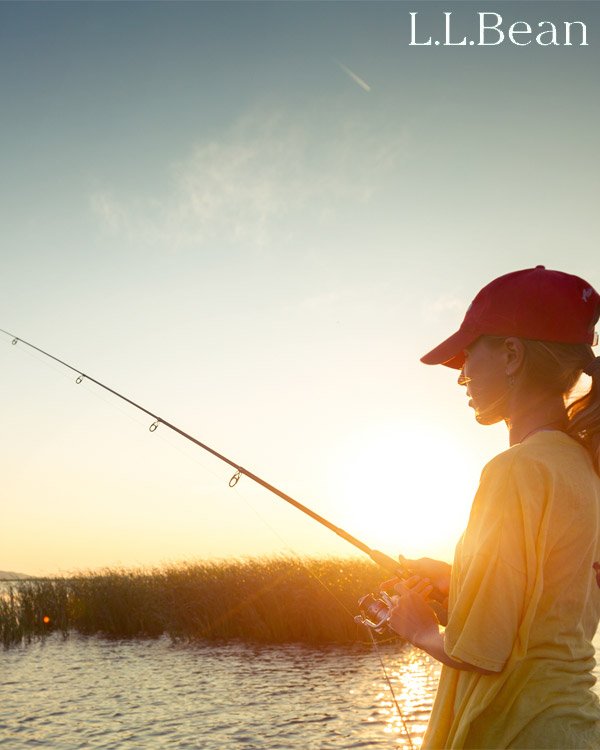 Here comes one of our personal favorites. LL Bean is one of the major designers, manufacturers, marketers and sellers of outdoor clothing and equipment in the United States. It is one of the few American outdoor companies that are successfully leading the industry for more than a century.
If you are searching for the best place to shop clothing and equipment for fishing or fly fishing, LL Bean is what we strongly recommend in this category.
LL Bean may be a bit expensive than some stores. But the quality of anything you purchase from LL Bean will Never disappoint you.
Headquarters: Freeport, Maine, United States

Popular Products: Expertly Designed & Well-Made Women's Fishing Shirts, Waterproof Boots, Rod & Reel, Bait & Lures, Fishing Line, Waders and Waterproof Jackets
Orvis : Women's Travel Apparel, Made With Quick-Dry, Stretchy & Most Comfortable Fabric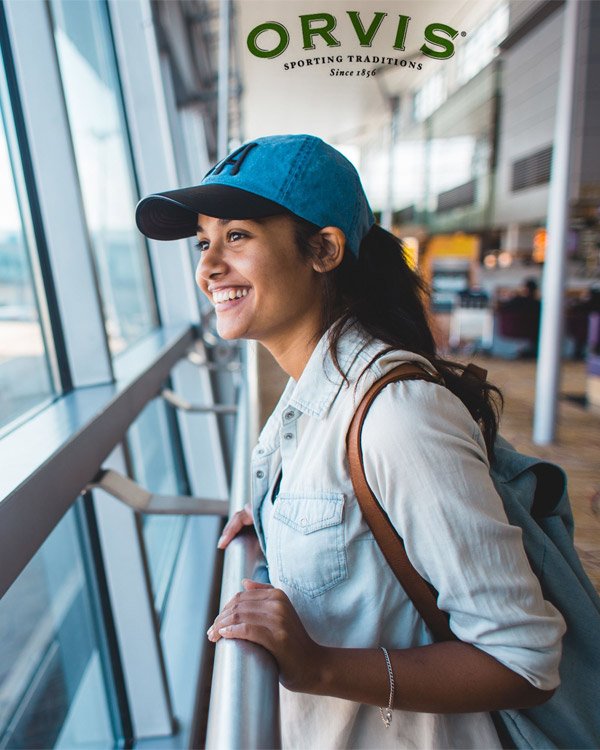 Orvis is the last entry in our today's post. For more than 160 years, Orvis is known for its finest-quality and distinctive outdoor clothing, best fly-fishing rods & tackle and upland hunting gear.
If you are not so price-conscious and are searching for the best travel clothes and luggage, you'll absolutely LOVE what Orvis is offering right now!
Headquarters: Sunderland, Vermont, United States

Popular Products: Cool & Easy-care Women's Travel Pants, Shirts, Caps, Hats, Rolling Luggage & Duffle Bags
Other Similar Outdoor Clothing Brands and Stores