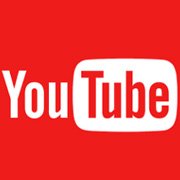 YouTube is the largest video-hosting and video-sharing site across the web. YouTube was originally founded by 3 individuals named, Chad Hurley, Jawed Karim and Steve Chen in the year 2005. In 2006, the search giant (Google) acquired YouTube. Presently, YouTube is a wholly owned subsidiary of Google and the 2nd most popular website worldwide. If you are reading this, I'm sure your looking for some good alternatives to YouTube. Being honest, YouTube is the current industry leader and The Best option for most people to host videos for free. However, there are some other video hosting services that you can use as reliable alternatives. Below is a list, followed by some basic introduction and links to the Top 10 video-sharing sites like YouTube.
List of Top 10 Video Streaming Sites Like YouTube
Dailymotion > #1 on My List of Sites Like YouTube

Dailymotion is known to be one of the best alternatives to YouTube to host and share videos for free. Like YouTube, Dailymotion also allows users to make money by monetizing their video content. Read more on how to monetize videos on Dailymotion. Dailymotion was founded in the month of March 2005 (exactly one month after the launch of YouTube).
Veoh > #2, A Free Video Sharing Community Of Millions

Veoh is a San Diego, California based video sharing website that is owned and operated by an Israeli start-up Qlipso. Veoh is known to host a massive number of videos created by major studios, independent production houses and a community of millions of users from around the globe. Like YouTube, anyone can join Veoh for free to host and share an unlimited number of videos.
Metacafe > #3, Short-Form Entertainment Videos Hosting

Metacafe is another popular video-sharing website that is primarily famous for hosting short-form entertainment videos. Metacafe was originally founded in the year 2003 and it is a wholly owned subsidiary of Collective Digital Services since 2012. Metacafe receives an estimated 50 million unique monthly visitors. While it is not even close to YouTube, but still it is a massive amount of traffic.
Vimeo > #4, One Of The Best Sites To Host HD Videos

Vimeo is another world-famous video-sharing website that is owned and operated by InterActive Corp. Headquartered in New York, United States, Vimeo was founded in the year 2004. What separates, Vimeo from YouTube and other similar video hosting sites is, Vimeo was the first to host high-definition videos. With your free membership at Vimeo you can upload video content of a maximum of 500MB in a week.
Break > #5 on Sites Like YouTube That Host Funny Videos For Adults

Break can serve as a good alternative to video-sharing sites like YouTube, but for adults. Break is primarily popular among viewers who are interested in adult-rated funny videos. Last month, videos at Break generated more than 500 million pageviews. Break was founded in the year 1998 and presently it is headquartered in Beverly Hills, California.
VideoBash > #6, Pranks & Adult Comedy Video Sharing

Videobash may not be as good as most alternatives to YouTube on this page. However, if you are looking for a video-hosting platform to watch or share pranks and highest-quality funny videos, Videobash is a class of its own. Before uploading your videos to Videobash, I strongly recommend that you read their terms and conditions and censorship policy.
Wistia > #7, A Good Alternative To YouTube To Host Business Videos

If you are looking for an alternative to sites like YouTube that offer more professional tools, I would highly recommend that you take a look over Wistia. Unlike YouTube and all other video-hosting websites on this page, Wistia is recommended for businesses only as you can upload only 3 videos with a free account at Wistia.
VidMe > #8, Upload Interesting Videos & Make Money Online

Are you good at creating interesting video content? Are you looking for an alternative to sites like YouTube to make money with those interesting videos? If you are answer is "YES", I recommend that you visit Vidme. This video hosting website gives you multiple options to generate revenue through your video content. Click Here to learn more about how to make money with your videos at Vidme.
Vevo > #9, The Best Video Streaming Site To Watch Official Music Videos

Vevo is best known for streaming official music videos online. According to my research, Vevo hosts more original music videos by top artists from around the globe than any other video-sharing websites in my today's post. Vevo is a joint venture of Universal Music Group, Sony Music Entertainment and Warner Music Group. Vevo is headquartered in New York, United States and it was launched in the year 2009.
Blinkx > #10 on Video Sharing Sites Like YouTube

Blinkx is another world-famous video sharing website that hosts a huge number of videos under several categories including (but not limited to) funny, inspiring, newsworthy and viral videos. Headquartered in San Francisco, California, Blinkx is owned and operated by a RhythmOne PLC (a publicly traded company). The business model of Blinkx is surely different than YouTube, but still it is a good place to discover and share great videos.
Related Links