Type "office and work dresses" on any search engine, and you'll find thousands of online stores that claim to offer the Best Work Dresses for Women.
To be honest, work wear available on most of those websites will give you a presentable look. But would you be happy with just that? We hope not… and perhaps that's why you have landed on this page.
If you are searching for office and work dresses that offer greater levels of comfort and project an air of professionalism, we hope this post will point you in the right direction.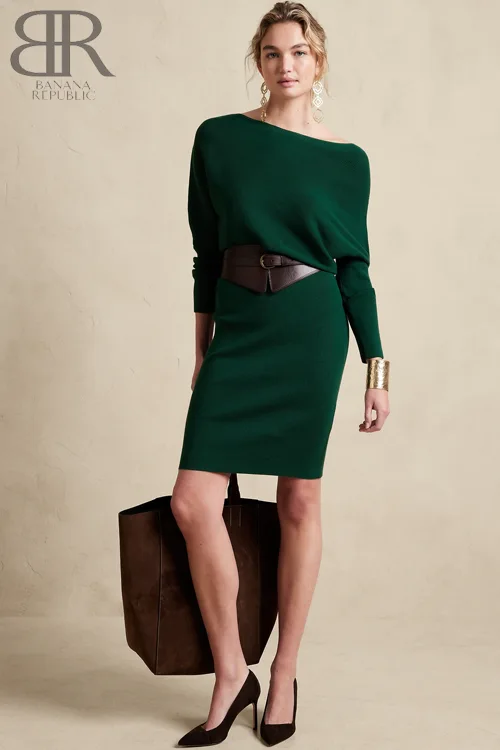 After spending many hours in research, we have carefully selected to share the most trusted American brands that use the finest-quality materials e.g., organic cotton, linen, and wool to produce their entire collection of work dresses for women.
On this page, you'll also find some useful tips on how to accessorize your work dresses the right way to express yourself while still maintaining a professional look.
Top 10 Places to Find the Best Work Dresses Online
Banana Republic : Timeless & Professional Styles Designed to Last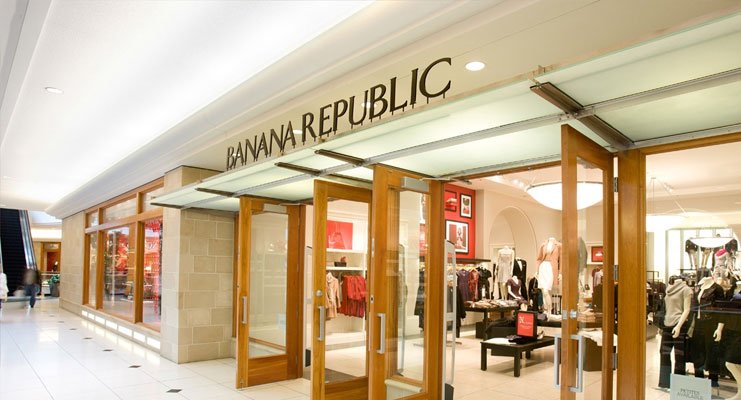 If we had to explain the work wear collection by Banana Republic in minimum words, we would have said True Everyday Luxury. Click Here to check out the thoughtfully designed and well-crafted work dresses and skirts for women at Banana Republic.
Banana Republic is a division of Gap Inc., America's largest and the world's 3rd largest clothing company. In addition to Banana Republic, GAP also owns several other famous clothing brands like Old Navy, Intermix, and Athleta.
Headquarters: San Francisco, California, United States

Customer Support No: +1-888-277-8953
White House Black Market : Perfect Dresses for Career-Oriented Professional Women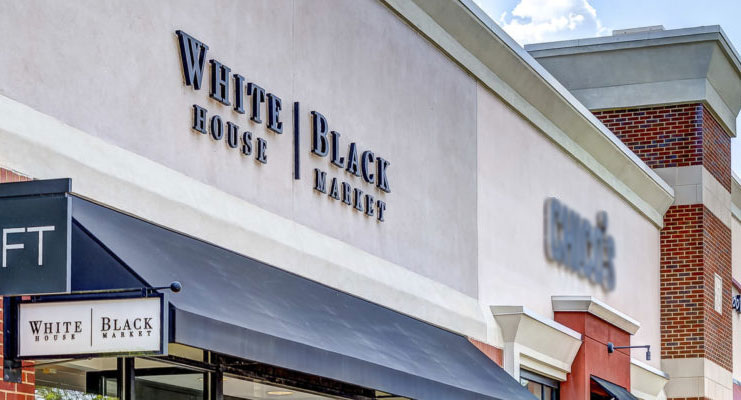 White House Black Market is a chain of retail stores that sells clothing and accessories with a prime focus on women aged 35 years or more. We absolutely love their women's business attire. But we don't recommend WHBM for young professionals.
White House Black Market is a wholly-owned subsidiary of Chico's, a famous American clothing company that also owns Boston Proper.
Hot Products: Business Professional Dresses, Formal Dresses, and Business Casual Dresses for Women
Express : Chic Work Dresses for a Sophisticated and Stylish Look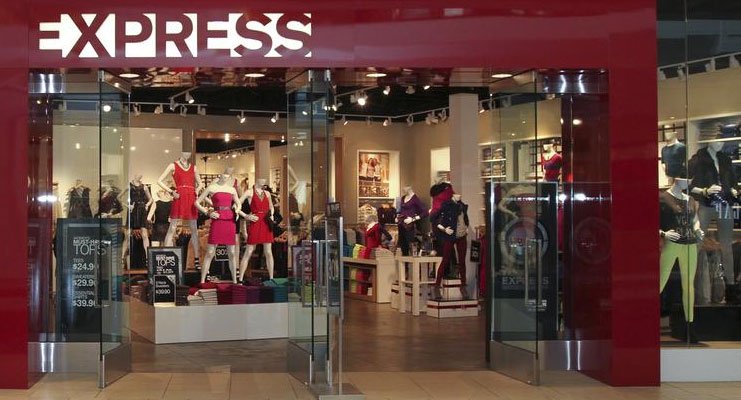 In addition to an impressive collection of effortless work dresses, Express stores also offer a beautiful variety of women's suits, blazers, blouses, and dress pants.
Presently, Express operates over 600 retail stores across the United States, Canada, Puerto Rico, Mexico, Panama, Costa Rica, Guatemala, and El Salvador.
Headquarters: Columbus, Ohio, United States

Customer Service No: +1-888-397-1980
Loft : Some of the Most Flattering Work Dresses Across The Web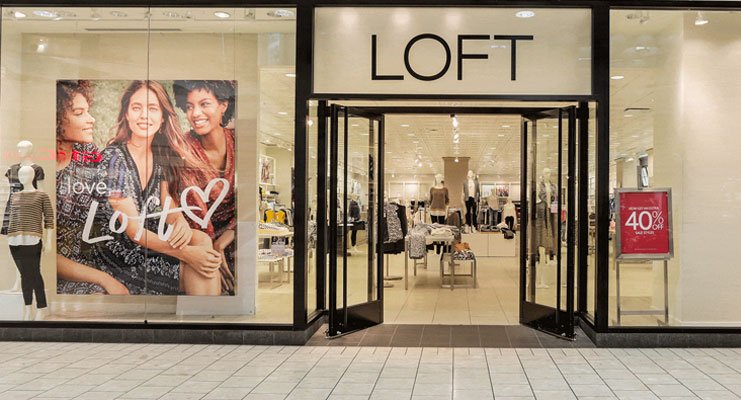 When it comes to curating the perfect workplace-ready closet, LOFT is our personal favorite. A bit more expensive than most other work dress brands we shared on this page, but we highly recommend checking LOFT if you are not on a very tight budget.
LOFT is a subsidiary of Ann Inc., one of the leading names in the world of women's fashion in the United States. Presently, LOFT operates over 650 stores across the United States, Canada, and Mexico. LOFT is famous for its unique collection of "more relaxed" fashion for work and home.
Headquarters: New York, NY, United States

Customer Support No: +1-888-563-8444
Lulus : Cute, Chic, and Affordable Work Dresses for Young Professionals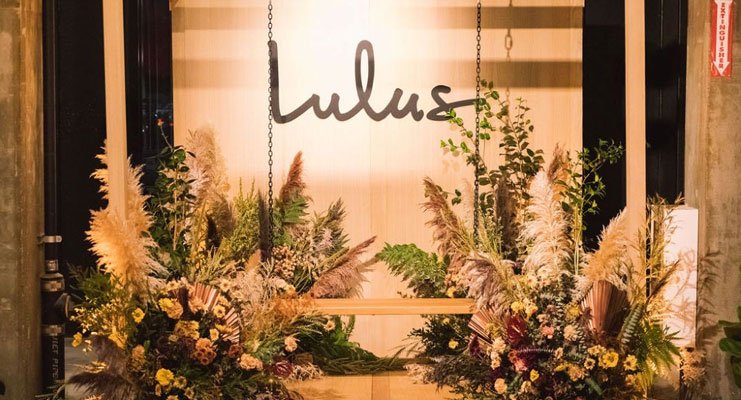 So you are young and have a limited budget, but you still want to look fabulous at work… Well, go to Lulus.com, and we assure you that you'll NOT be disappointed. In fact, it would be REALLY hard for you to leave empty-handed.
For a limited time, Lulus is offering a FLAT 70% Discount on a wide range of women's clothing. Lulus also offers FREE shipping on all orders of $150 or more.
Headquarters: 195 Humboldt Ave, Chico, California, United States

Customer Service No: +1-866-918-5858
Everlane : Women's Work and Business Attire Made with Ethically-Sourced Materials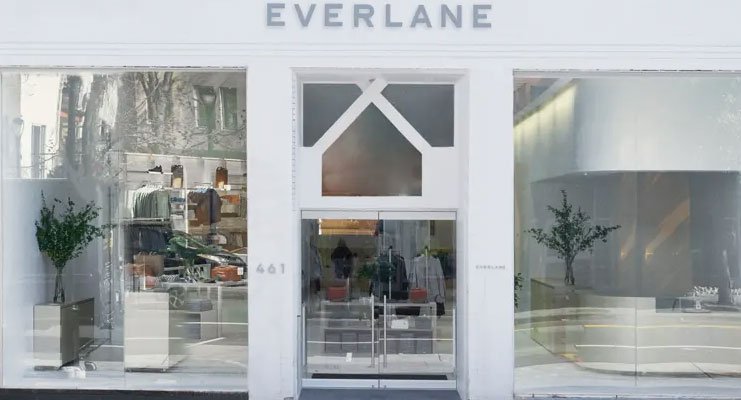 Everlane is a popular American clothing website that promises to give you the best value for your money. But that's not why you are seeing Everlane on this list. Actually, we thoroughly researched their manufacturing process. Everlane is a brand that focuses on reducing environmental effects and mostly uses recycled materials to produce most of its products.
Though Everlane has a chain of brick-and-mortar stores, in recent years, this sustainable clothing company has made serious efforts to make a strong online presence.
Karen Millen : Everyday Office Wear, Designed to Exude Elegance and Radiate Confidence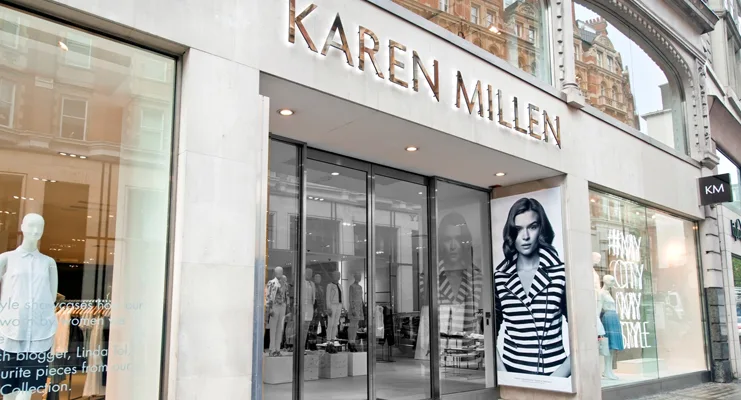 Investing in high-quality office wear can be something that can make all the difference. Karen Millen may seem a bit pricier at first, but we assure you, it is not!
Karen Millen is a wholly-owned subsidiary of Boohoo, one of the leading British online fashion retail companies. Boohoo also operates many other successful clothing labels and websites including Nasty Gal, Burton, and Pretty Little Thing.
Zara : From the House of Inditex, The Grand Daddy of the Global Clothing Industry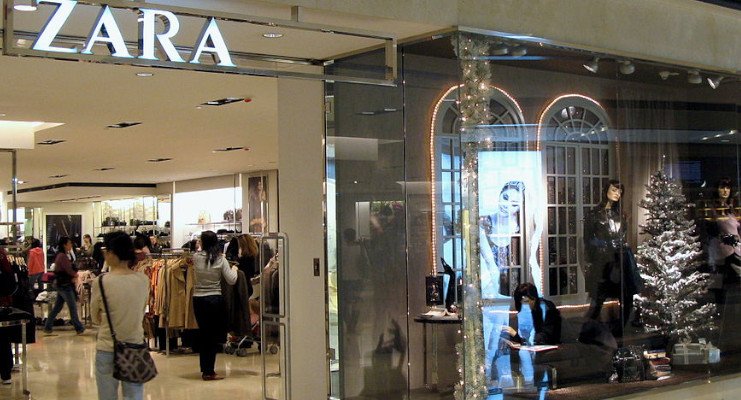 We hope you are already familiar with this brand. And we highly recommend checking out women's work dresses at Zara before making a purchase decision.
Zara is a subsidiary of the Inditex business group of Spain. Inditex is the world's biggest fashion group that runs over 7200 clothing stores in 93 countries worldwide. Inditex also owns many other world-famous clothing labels including Pull & Bear and Bershka.
Founded: 1974, A Coruña, Spain

Headquarters: Municipality of Arteixo, Spain

Customer Service No: +1-855-635-9272
H&M : The Second Largest Clothing Company on the Planet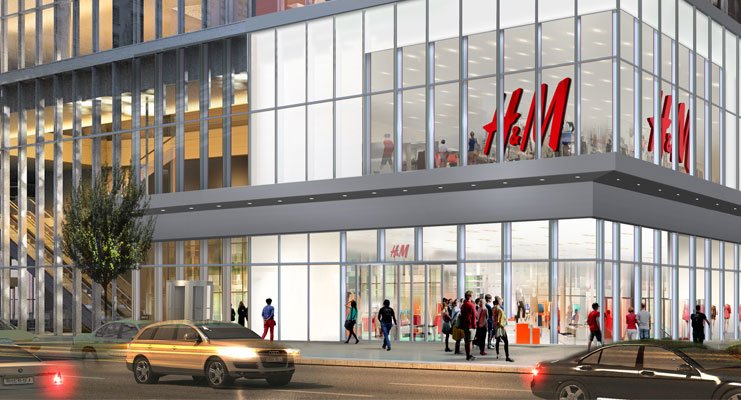 H&M is another trusted name in and they are famous for offering beautiful and well-crafted office and work dresses for women at reasonable prices.
H&M is the second-largest clothing company on the planet (behind Inditex, the parent company of Zara). Presently, H&M operates almost 2100 retail stores across 60 countries. Last year, H&M generated more than $25 billion in revenue.
Founded: 1947, Västerås, Sweden

Headquarters: Stockholm, Sweden

Customer Service No: +1-855-466-7467
Saks Fifth Avenue : Best Prices on Women's Designer Workwear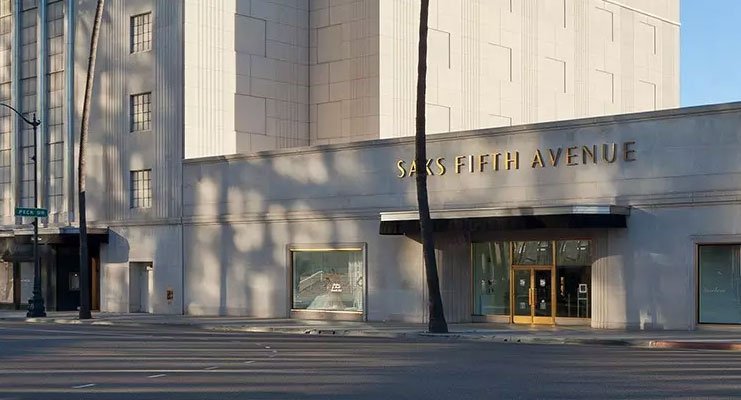 If you fall in the group of customers that always go after quality and completely ignore the price tags, you want to check the designer work dresses for women at Saks. For a limited time, Saks Fifth Avenue is offering FREE shipping and FREE returns on every order for customers in the United States.
Saks Fifth Avenue is a world-famous American chain of luxury department stores that is wholly owned and operated by Hudson's Bay, the same business group that once owned Lord & Taylor and Gilt.