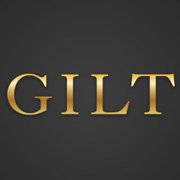 Gilt is a world-famous, American (members only) Flash sale website that was originally founded in the year 2007. Presently, Gilt is a fully owned subsidiary of Hudson's Bay Company. Headquartered in New York city, Gilt specializes in discounted clothing for men, women and kids. Gilt offers designer labels for up to 70% off retail. In this post, I am going to share you to some of the best flash sale websites like Gilt. All of these alternatives are great places to get massive discounts on world famous designers & fashion brands. Below is a list followed by some basic introduction and links to the Top Five Sites Like Gilt.
Top 10 Gilt Alternatives
Zulily > #1 on My List of Sites Like Gilt

Zulily is one of the biggest Flash Sale Websites and a great alternative to Gilt. Headquartered in Seattle, Washington, Zulily was launched in the year 2009. Presently, Zulily is owned and operated by QVC. Zulily offers daily deals on a huge number of brands for moms, babies, men and kids. Zulily also offers a variety of branded housewares for up to 70% discount.
Related Link: Other Websites Like Zulily
Fab > #2, Another Good Alternative To Gilt To Buy Home Decor, Art & Accessories

Fab is an American eCommerce website and a home to over 10 million independent artists. Originally founded by Jason Goldberg in 2010, Fab was acquired by PCH International in 2015. Fab sells millions of products under hundreds of categories. The most popular product categories at Fab include Home Decor, Art and Tech: Accessories.
HauteLook > #3, Upscale Clothing For Up To 75% Discount
HauteLook is another major (members only) eCommerce website that runs flash-sale and limited-time sale events. HauteLook is owned and operated by Nordstrom, a Los Angeles, California based upscale clothing retailer. HauteLook can be another great alternative to Gilt to buy top brands in women's, men's and kid's fashion. HauteLook also offers an impressive variety of name brand jewelry, accessories, cosmetics and decorative stuff for up to 75% off retail prices.
Related Link: Sites Like HauteLook
Rue La La > #4, Flash Sale Websites That Ships To Almost 200 Countries

Rue La La is another popular, Daily Flash Sale site that was founded in the year 2007. Headquartered in Boston, Massachusetts, Rue La La is owned and operated by Kynetic, a privately-owned company that is singularly-focused on building consumer internet business. Rue La La ships name brand clothing, home accessories and decorative stuff to more than 190 countries for up to 70% discount.
Shop It To Me > #5 on Best Flash-Sale Websites Like Gilt

Shop It To Me is somewhat different than most online shopping websites on this page. But still it can be a great alternative to Gilt. Presently, Shop It To Me has over 400 million active members. You are also welcome to join Shop It To Me for free. During the signup, you will be asked about your size and your favorite designers and brands. Shop It To Me will do the rest to find your desired brands in your size at cheapest rates across the web.
Related Links