BlueCotton is one of the oldest players in the American custom t-shirts & on-demand embroidery industry. For our valued readers, today, we have carefully selected to share some other sites like BlueCotton to buy similar quality custom apparel at comparable or often low prices.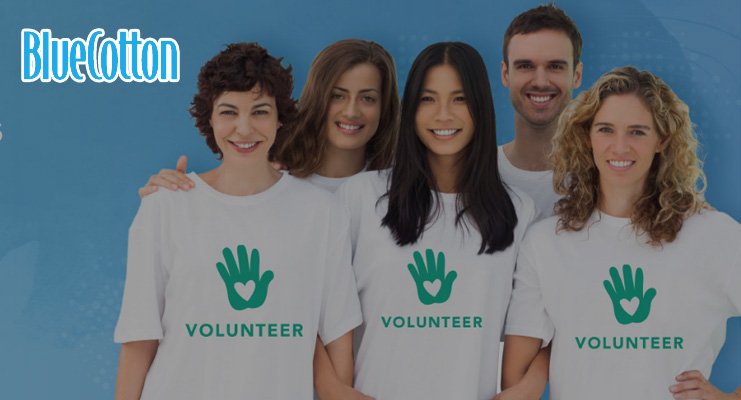 BlueCotton : A Quick Intro to the Company
BlueCotton is headquartered in Bowling Green, Kentucky, United States. The company is in the custom T-shirt printing business since 1991.
In recent years, BlueCotton has added many on-demand products into its portfolio including custom bags, personalized face masks, business apparel, athletic clothes, and water bottles.
Top 10 BlueCotton Alternatives
BIG Frog : #1 on Our List of Websites Like BlueCotton to Shop for Personalized Apparel Featuring Photos & Text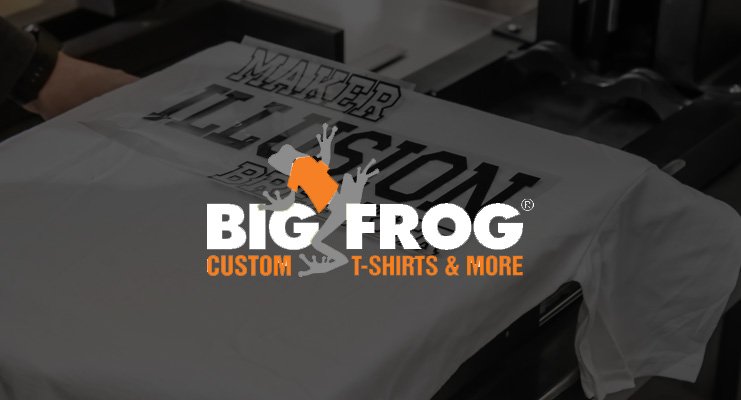 Are you looking for an alternative to BlueCotton to order custom T-Shirts with no terms of buying a specified minimum quantity? Try BIG Frog. Not only you'll get the best pricing, but your order will also get delivered sooner than your expectations.
Headquarters: Dunedin, Florida, United States

Customer Service No: +1-727-286-8985
Hot Products: High-Quality Customizable T-Shirts, Bottoms & Caps from Top Brands e.g. Adidas, Nike, Champion, Devon & Jones, Hanes and Many Others
CustomInk : Personalized Products, Printed with The Most Innovative Technologies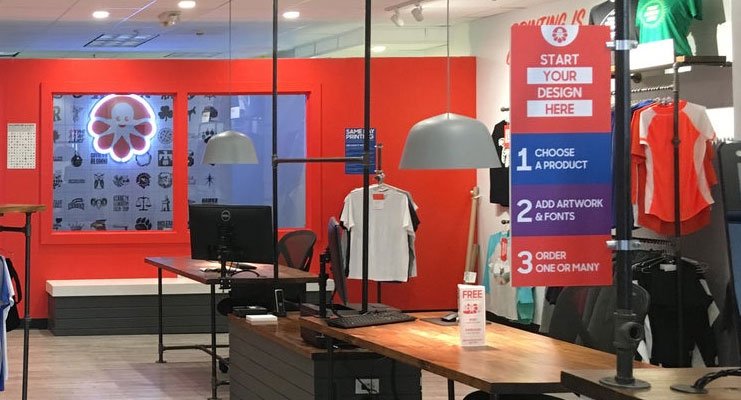 Custom Ink may not be cheaper than BlueCotton. But you'll surely be happy with the quality and overall accuracy of printing.
If you don't mind paying a few extra bucks to have the highest quality printing and customer service, shopping at Custom Ink is going to be something you'll NEVER regret.
Headquarters: Fairfax, Virginia, United States

Customer Service No: +1-800-293-4232
Hot Products: Custom Hoodies & Sweatshirts, Activewear, Drinkware, Custom Printed Bottles & Mugs, Tote Bags, and Finest Quality Backpacks
Zazzle : Order Small Quantities, Quick Turnaround & Absolutely Amazing Printing Quality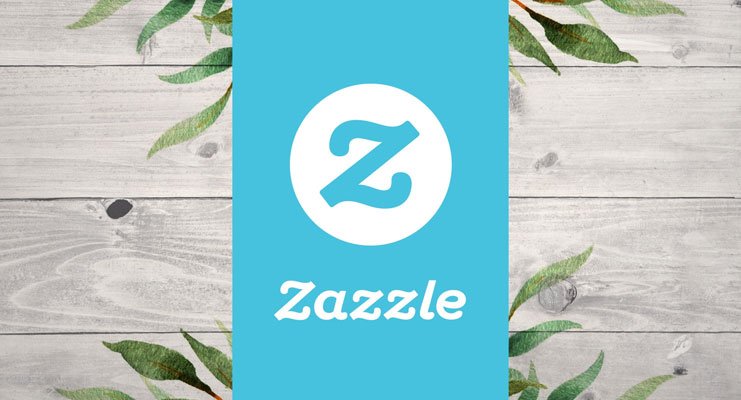 Zazzle is a leading on-demand marketplace in the United States and one of the pioneers in the on-demand-printing industry across the web. Zazzle can be another great and cost-effective alternative to BlueCotton especially if you want to order in small quantities.
Headquarters: Redwood City, California, United States

Customer Service No: +1-888-892-9953
Hot Products: Up to 50% OFF Thank You Cards, Stickers & Rubber Stamps, a Wide Range of Custom-Printed Clothes, Stationery, and Office Supplies
UberPrints : Easy to Use T-Shirt Design Tools and Free Shipping in The United States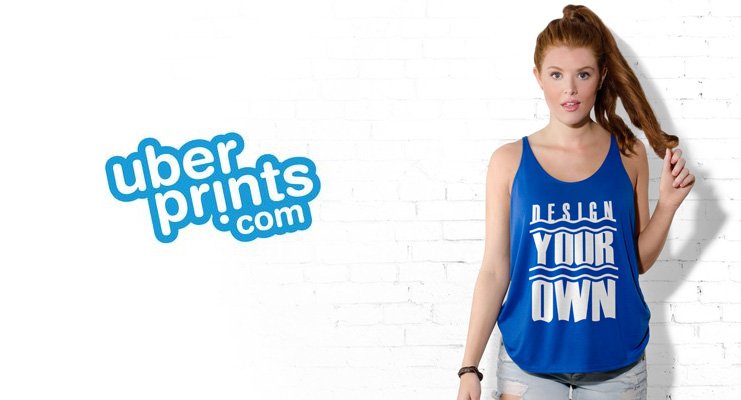 Creating and ordering digitally printed apparel at UberPrints is easy. It's cheaper than BlueCotton and other similar websites. But one thing that we really like about UberPrints is, they ship most orders in less than 24 hours.
Headquarters: Athens, Georgia, United States

Customer Service No: +1-866-440-8237
Hot Products: Get Your Custom Designed Tank Tops, Hoodies, and T-Shirts Shipped in Less Than 24 Hours
TeePublic : #5 on Custom T-Shirt Printing Services Like BlueCotton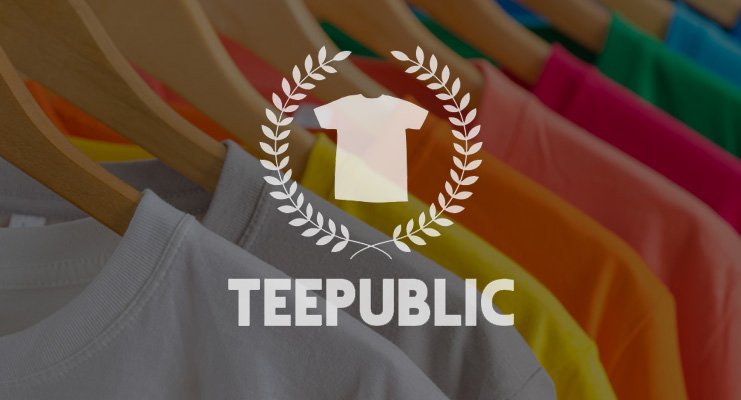 TeePublic is a wholly-owned subsidiary of Redbubble, one of the pioneers in the online Print-on-Demand industry. TeePublic was originally founded by Josh Abramson, an American entrepreneur who founded Vimeo and CollegeHumor.
TeePublic may be slightly expensive than BlueCotton, but it unquestionably is a great place to shop an amazing variety of custom apparel online for any event or occasion.
Hot Products: Use Your Own Design or Use One Of More Than a Million Artworks Created by Independent Artists from Almost Every Corner of The Planet
Bonfire : A Great Alternative to BlueCotton for Small Businesses & Professional Organizations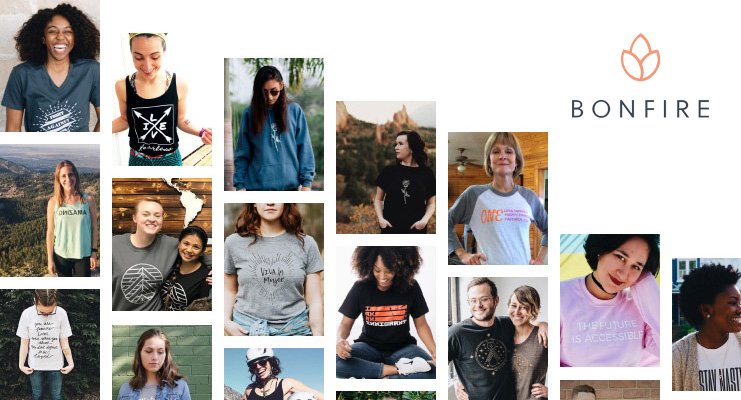 From large organizations to small businesses and individuals with a passion to build an online business, Bonfire is trusted by hundreds of thousands of people for their custom T-shirt fulfillment needs.
In some cases, Bonfire may be a bit pricier than BlueCotton and other similar websites. But, the quality of custom apparel at Bonfire, used for print-on-demand dropshipping services will NEVER disappoint you.
Headquarters: Richmond, Virginia, United States

Customer Service No: +1-804-495-0842
Hot Products: Premium Custom T-Shirts for Promotional Campaigns, Professional Groups, and Teams
Spreadshirt : A Leading Custom Apparel Company from Germany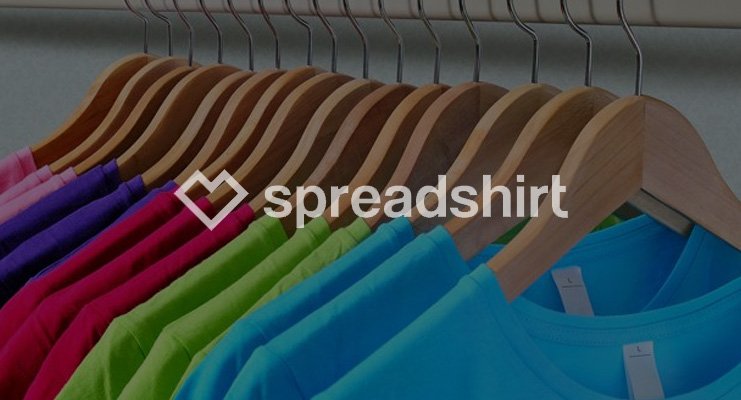 Spreadshirt is a top-rated German eCommerce company that ships its fine-quality, on-demand printed products to more than 100 countries across six continents. Spreadshirt is a highly recommended alternative website to shop almost everything you can find at BlueCotton.
Headquarters: Leipzig, Germany

Customer Service No: +1-724-832-1993
Hot Products: Plus Size Custom Clothing, Unisex Clothing, and Personalized On-Trend Fashion Accessories for Men and Women
Printful : A Trusted Dropshipping Partner for On-Demand Products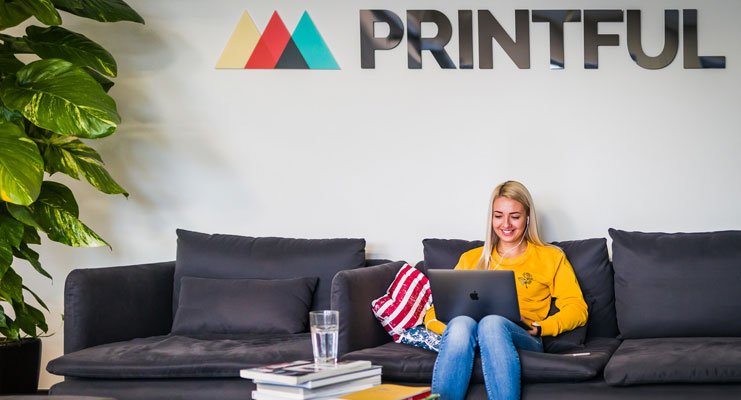 Printful is one of the most successful print-on-demand drop shipping companies online. Presently, Printful has a huge inventory of highly customizable products under 250 categories.
In most cases, Printful can be a cost-effective and very reliable alternative to BlueCotton for most startups as well as established businesses.
Headquarters: Charlotte, North Carolina, United States

Customer Service No: +1-818-351-7181
Hot Products: Custom Printed Marketing Materials, Giveaways, Paper Products, and Personalized Stationery
Customized Girl : One Among The Top-Rated BlueCotton Alternatives for Women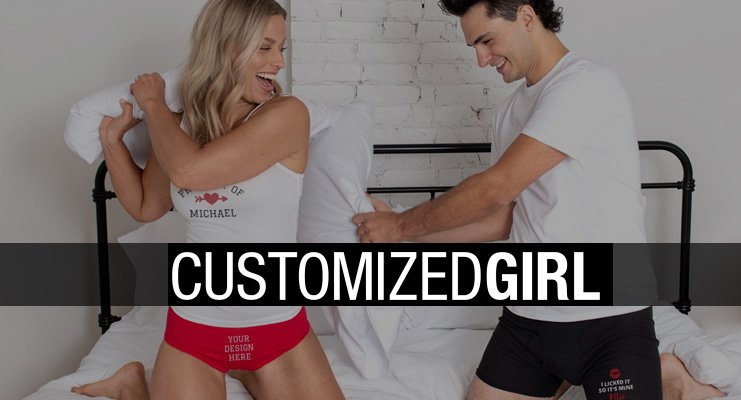 Whether you want to create personalized clothing from scratch or you want to customize templates and designs from the library, Customized Girl gives you tons of options to choose from.
Like BlueCotton, Customized Girl also is a BBB Accredited company. What that simply means is, you can trust this online print-on-demand service with confidence.
Hot Products: Personalized Ladies Clothing, Custom-Printed Bras & Undies, Loungewear, Sleepwear, Bathing Suits, and Tracksuits
Redbubble : #10 on Our List Of Custom T-Shirt Websites Like BlueCotton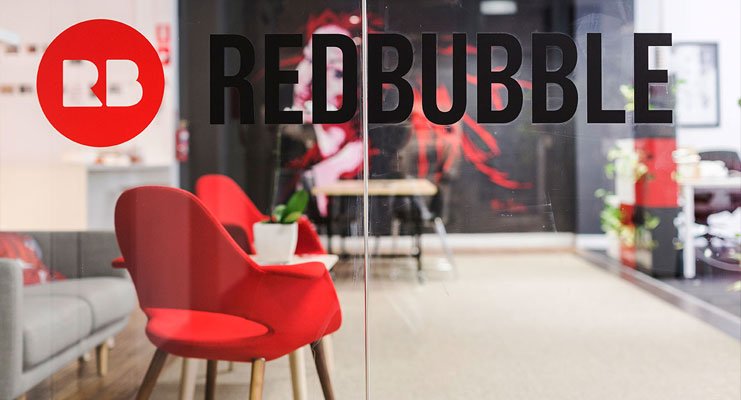 Originally founded in Melbourne, Australia, Redbubble is now equally popular across Europe and the United States. Presently, Redbubble also has fulfillment centers in San Francisco, CA, and Berlin, Germany.
Whether you want to make money selling your own artwork or want to purchase something for yourself or your loved ones, Redbubble is a highly recommended alternative to BlueCotton in both cases.
Hot Products: On-Demand Stickers, Personalized Phone Cases, Laptop Cases, Wall Art, and Weirdly Meaningful Clothes Designed by Design Independent Design Enthusiasts