I am so happy to see you on this page. I don't really know about your niche or the exact situation that you are in. But what I do know is, you have already realized that Top Ranking in Google's Organic Search Results is vital to your success & you can't achieve that without outranking your competitors.
If you are looking for a Magic Trick to outrank your competitors overnight, please don't waste your time reading any further.
Why Should You Listen to Me?
Being honest with you, I'm Not a search marketing Guru. I have Never claimed to be an SEO expert. In fact, many of the SEO tactics that I used in the past actually ruined my blogs. I had 10 micro-niche blogs in the year 2008. Each of them was generating 2 to 3 hundred Dollars a month in affiliate commissions (or AdSense). One day, all of a sudden, the BIG DADDY of search engines penalized my niche blogs. My search engine rankings dropped dramatically (almost overnight) and some of my blogs were actually deindexed by Google.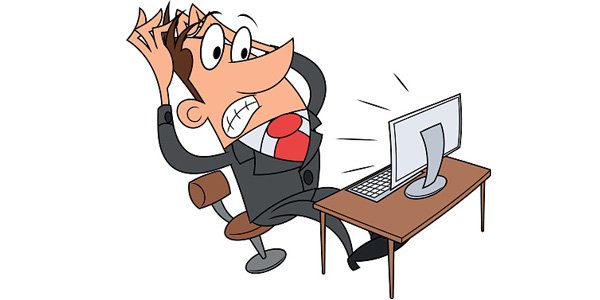 I was desperately looking for a way to recover my lost rankings. I tried so many things, even hired a freelance SEO specialist who promised to bring everything back to NORMAL in two months.
After three months and ZERO improvement, I become so frustrated that I started to think, "The Blog Business", "AdSense" & "Affiliate Marketing" etc. are NOT for me.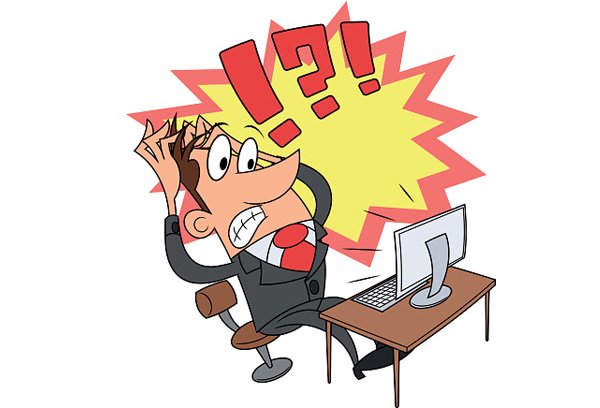 I Gave Up on My Dreams…
After taking a heartbreaking decision to shutdown my blogs, I was looking for a new way to earn a living. I had some savings put aside. I also borrowed $20,000 from my father and started a retail shop (convenience store). I worked on my retail shop for a whole year. Unquestionably, it was a profitable business. But that PROFITABLE BUSINESS was actually destroying my personal life. I lost my freedom. I had limited time (Very Limited Time) to see my friends, meet my girlfriend and to do the things that I always loved to do.
I Was Badly Missing My Micro-Niche Blogs…
The best thing about blogging or any internet-based business is that, it gives you the freedom to move whenever and wherever you want. You've flexible working hours. You can work on your blog or website from anywhere & anytime, as long as you have access to the internet.
In the next couple of months, I sold-out my retail shop and returned my father's money. I spent the next six months researching, how Google works.
A Search Engine Optimization Recipe That Really Tastes Good!
My Friend, the only way to outrank your competitors and to achieve top position for your targeted keywords in organic search results is to convince Google to Trust your website. I'm sure you'll agree, Trust is something that is built and maintained by many small actions over time.
I already told you, my SEO recipe is NOT a Quick Fix
In the light of my own research, I developed a step-by-step system that helped me over and over again to rank well (in several different niches) for some very profitable & competitive keywords. And the good thing is, you don't have to be a rocket scientist to outrank your competition in Google and other search engines (e.g. Bing & Yahoo). Keep reading to discover my 8-step formula to achieve top search engine ranking for any Search Term.
STEP# 1 – Believe in Yourself
This is the first and the MOST IMPORTANT step. Most people (myself included) naturally have a tendency toward feelings of inferiority and inadequacy. They don't think they have the expertise to do the kind of things that others have done. As a result of this, over 80% of the global population don't even dare to try and the majority of the remaining 20% gives up so quickly.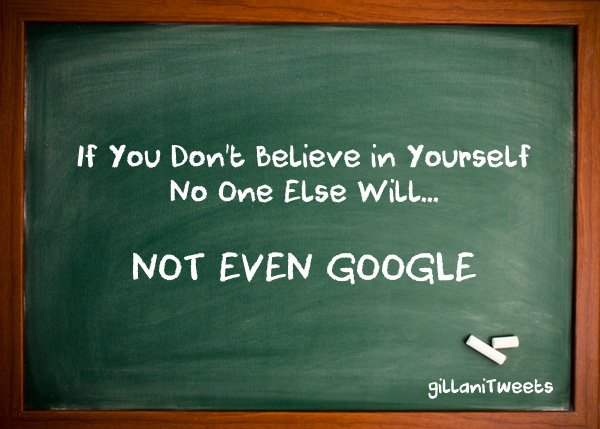 STEP#2 – Clarity Leads to Power…
You can't shoot a target that you cannot see. Ask yourself a question, what is the exact keyword (or Keywords) that you want your blog or website to rank for? Keep in mind, if content is KING, keyword research is QUEEN. So be careful with your keyword selection. I strongly recommend that you consider investing in a good keyword research tool (I personally use SEMrush). Checkout this blog post for some great tips on how to find profitable keywords.
I'm
NOT
being paid to say this. But I assure you, this
little investment
will greatly help you take your online business to the next level.
Now, type your targeted keyword in Google and make a list of your Top 10 competitors in organic search results.
STEP# 3. Why Does Your Competitor Rank Higher in Google?
The days of using black hat SEO tactics e.g. stuffing keywords into bad content and having it rank are long gone. Moreover, none of your competitors appear at the top of organic search results by accident. There are over 200 factors that Google analyzes to decide which website to rank on number 1, number 2, number 3 and so on…
Many SEO experts (and of course students like me) believe backlinks to be one of the most important ranking factors that Google uses today. The backlink checker tool of SEMrush not only shows you all of the links pointing to your competitor's website but also tells you that how authoritative each of those links is. This is another BIG reason why I love SEMrush.
STEP# 4. Are You Willing to Pay The Costs to Outrank Your Competitors?
Costs does NOT necessarily mean Money. If you are planning to do it all yourself, you don't have to pay anything to anyone. Let us assume that your targeted keyword is "Fishing Rod Case". It really is a profitable keyword. The good news is, (at the time of this writing) it is ridiculously easy to rank for this search term in Google.
The webmaster of top ranking website for this keyword has smartly used on-page optimization techniques. But when it comes to off-page optimization, there are only 2 backlinks pointing to the top-ranking page.
Below is What You Need to Outrank the Top-Ranking Website!
1. Publish a page that is well-optimized for the search term "Fishing Rod Case"
2. Post some relevant, informative (and interesting) articles with internal links pointing to the page that you optimized for your targeted keyword.
3. Build a handful of quality links pointing to the same page
4. That's It!
But what if your targeted keyword is "Fishing"? In order to outrank the top website (Wikipedia : One of the Top Authority Sites Across The Web), you'll need thousands of quality backlinks from hundreds of websites. I'm not saying it's impossible to achieve this target. But it is way more difficult than "Fishing Rod Case". It needs more time, efforts, Stamina and Patience. I don't know about you, but I would prefer not to waste my time on these types of keywords. In other words, I'm NOT willing to pay the costs to outrank my competitor in this case.
STEP# 5. A Goal Without A Plan is Just A Wish
So now that you have chosen the right keywords, it's time to make an effective content creation and content marketing strategy to take your website to the top in organic search results. Your actual plan of action will definitely depend upon the competitiveness of the keywords you are aiming for. In most cases, I invest 70% of my time in content creation for my blogs and 30% in guest blogging.
Guest blogging is a GREAT way to build high quality links. I suggest that you plan your content for the Whole Month in advance.
STEP# 6. A Plan Without Action is A Daydream
Tony Robbins once said, The MOST IMPORTANT thing you can do to achieve your goals is to make sure that as soon as you set them, you immediately begin to create momentum.
Now that you have a plan, it's time to implement it. Keep in mind, the first few steps you take on this journey won't take your website where you want that to be. But without those first steps and many more that follow, you would always be standing right where you are.
Don't think about how BIG or DIFFICULT your target is. Don't think about how many days would it take to achieve your target. Live ONE day at a time. Every morning, just take a look over your tasks for the present day and complete them.
STEP# 7. You Can't Manage What You Don't Measure
Unless you measure something, there is NO way to know if it is getting better or worse. Using Google Analytics and Webmaster Tools is a GREAT way to get very useful insights about your site's performance. Moreover, I strongly recommend that you use SEMrush's Domain Overview Tool to keep an eye on your competitors. Yes, I'm taking about the list that you made in second step.
STEP# 8. Follow Your Dreams & Don't Give Up!
Years ago, I made a costly mistake and gave up on my dreams. But finally, I discovered, Life Without Dreams Is Depressing. When you follow your dreams, and achieve your goals, the joy of that achievement can't be explained in words.
Don't be afraid of the competition. Believe in yourself and make a promise to yourself that you'll NEVER Give Up!
Related Link