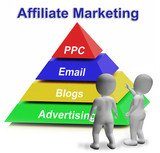 Before proceeding with affiliate marketing tips for beginners I want to make it clear, you are not going to read about a get rich quick scheme or a work from home system that promises to make you an internet millionaire overnight or without any technical expertise. In fact, if you are searching for a shortcut to become a successful affiliate marketer, you better leave this page right now. Reading these legitimate affiliate marketing tips will be a complete waste of your time.
What is Affiliate Marketing? (The Basics)
If you don't already know, affiliate marketing is simply a way to make money online by promoting a product or service that you don't really own. The product can be both physical and in digital format, e.g. a laptop, camera, shampoo (physical products) and a piece of software or an eBook (digital products). You get a commission whenever a purchase is made via your referral. Similarly a web hosting package is a good example of a Service that can be promoted as an affiliate marketer.
A Deadly Mistake Made by Affiliate Marketing Newbies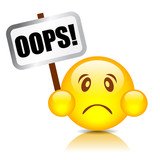 When I was an affiliate marketing beginner, an eBook about "How to be a Successful Affiliate Marketer" was one of the products that I decided to promote on my blog. Not to mention, that was an absolute failure because I myself was a novice in the field and was trying to teach others how to become an expert.
In majority of cases an affiliate marketing beginner joins a popular platform e.g. Clickbank, Amazon, Commission Junction etc. next, he searches for top selling products and starts promoting them. If you already have made this mistake, I hope you know the consequences too. as you know, I also started the same way, so ended up wasting a lot of time, some money and many other valuable resources e.g. passion and stamina to promote products and hope to become a super affiliate.
I am not against promoting multiple products at the same time. In fact I know many affiliates who are effectively promoting dozens of products and constantly earning thousands of dollars every single month. But that highly targeted traffic to their blog and such a huge list of subscribers to their email list wasn't built magically. They didn't start promoting all of those products at once. Moreover, they spent a lot of time and energy to discover the right products to promote. They simply realized, what works for other people will not necessarily work for them too.
How to choose The Right Product to Promote?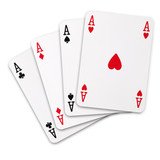 The initial stage of any business (online or offline) is always the hardest part and affiliate marketing is no exception. In order to minimize the chances of failure, it is very important to choose the right product or service to promote. The easiest way to do this is to identify your real talent and area of interest. If you are a talented and skilled photographer, promoting soccer shoes will probably be a very disappointing experience. If you are good at playing guitar then a weight loss guide will probably not be a right product for you to promote. No matter how successful, bestselling, in-demand or easy to promote that weight loss guide is.
Don't Try to Sell Products, Try to Build Relationship
Trust is the key to success in affiliate marketing business. When a friend or a person you trust recommends a product to you, there is a greater chance that you listen. Try to build a strong and positive relationship with your readers. Never miss a chance to communicate with them. Encourage your readers to share their thoughts in the comment section after reading your blog posts. Answer their queries and try to solve their problems. Once you win the trust of your readers, they will automatically become the customers of whatever you promote as an affiliate.