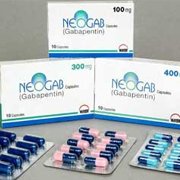 In addition to the commonly occurring adverse events e.g. Impotence, diplopia, dizziness, headache, nystagmus, ataxia, tremor, rhinitis, fatigue, somnolence, nausea and vomiting some patients may also experience the following Neogab Side Effects.
Neogab Side Effects on the Nervous System
Dizziness
Somnolence
Ataxia
Nystagmus
Tremor
Dysarthria
Amnesia
Confusion
Insomnia
Twitching
Paresthesia
Vertigo
Abnormal coordination
Important Precaution
Sudden and abrupt withdrawal of Neogab in patients of epilepsy should be avoided as it may precipitate status epilepticus. This should be done gradually over a period of one week. Patients who drive, operate machinery or perform any other hazardous tasks should take special care.
Side Effects of Neogab on the Digestive System
Nausea
Vomiting
Abdominal pain
Dyspepsia
dry mouth
constipation
Diarrhea, and increased appetite
Neogab – Effects on the Respiratory System
Rhinitis
Pharyngitis
Cough
Respiratory tract infection
Adverse Effects on the Skin and Appendages
Rash
Pruritus
Abrasion
Acne
Maculopapular rash
Other Rare Side Effects of Neogab Include;
Nervousness
Depression
Myalgia
Fatigue
Headache
Peripheral edema
Viral infection and fever
Drug Interactions
There are no drug interactions of Neogab with other anti-epileptic medications e.g. valproic acid, phenytoin and phenobarbitone. Neogab steady-state pharmacokinetics are similar for healthy subjects and patients with epilepsy receiving anti-epileptic drugs. When administered with oral contraceptives containing norethindrone or ethinul estradiol, there was no influence on the overall pharmacokinetics of either component.
Animal studies of Neogab does not establish clear-cut guidelines for its safety in pregnancy. So this drug only be used if the benefits to the patient justifies the potential risk to the fetus.
Known Symptoms of Neogab Overdose
No specific information is available on the treatment of overdose with Neogab, although hemodialysis has been shown to be effective in eliminating Neogab. Treatment is symptomatic and supportive, consistent with established medical care. Overdoses of Neogab up to 49 grams ingested at one time have been reported in four people, all of whom recovered fully. Symptoms of overdose included dizziness, double vision, slurred speech, drowsiness, lethargy and mild diarrhea. In patients with renal impairment hemodialysis may be indicated. Reduced absorption of Neogab at higher doses may limit drug absorption and hence minimize toxicity at the time of overdosing.