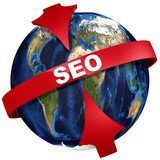 If you want to get serious traffic to your affiliate website I strongly recommend that you buy your own domain and hosting. I host all of my affiliate websites at Godaddy. For a limited time you can purchase Godaddy hosting at a 50% discounted price (Package Includes a Free Domain). In my niche websites I usually have around 7 pages that specifically talk about different parts of the niche. For example if I did weight loss on 1 page the other one I would write about a diet plan or workout plan.
Getting Backlinks for your New Affiliate Websites
To rank your affiliate website on Google for your niche you will need to create backlinks from other websites. This means that other websites similar to yours or other popular websites have links in them that will forward to your website. You might think this is impossible but I have discovered that you can do it yourself. All you need is to go to similar forum sites that are according to your niche and just casually answer people's questions and at the end you can write this website will help you solve this problem or something along those lines. If you just post your link everywhere you will get banned. Technology is getting crazy these days and forums will spot out a spammer in seconds so be careful. When you post your links on forums and Facebook you should do a few links a day because Google takes time to rank you and it does it all naturally, what I mean is what happens if you just post 100 links from forums and social networks to your website, this will set an alert to Google that something is fishy because there you have 100 links to your website and after that you barely have any backlinks to your website, this ranking process takes time and you should post back links a few times a day, this will maximize your google rankings.
Use your Keywords Smartly…
Another important feature in ranking your website is setting your search keywords casually throughout your website and don't overdo it as It will be like spam. Just post each keyword around 2-4 times in each of your pages. This will give Google an understanding what your website is all about and it will try to rank you according to those keywords, so if someone types in that keyword in Google your website could have a better chance of showing up in the first page.
Related Links