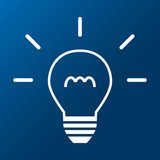 As the name suggests, Microsoft Word is primarily designed to create text documents. But sometimes you might need to draw some illustrations to enhance your Word document. In this simple Word 2007 Tutorial, I'll show you how to draw a vertical line in Word. Following the steps shown below, you can also draw a horizontal line or a line in any direction you want.
Steps To Draw line In Word
Open Microsoft Word (I am Using Word 2007)
Click The Insert Tab (See The Picture Below)
Go to Illustrations Section and Click Shapes dropdown menu button
Click Line Icon (As Shown In The Snapshot)
Take your pointer at the point where you want to draw a line
Press left Click and drag your mouse in Vertical or any direction you want your line to appear in
Release the mouse click button
The Word snapshot below explains the whole procedure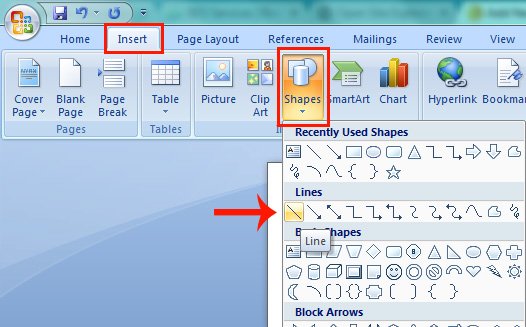 Was This Helpful?
Please Let Us Know By Clicking The Stars Below.
Related Tutorials