The default color of a text page in Microsoft Word is White. In my opinion, the default page color is appropriate for most types of documents. However, changing the page color for some special documents might make them look unique among the rest. Ever wanted to change the page color of your MS Word Document? It is a very simple technique. In this Word 2007 tutorial, I'll explain how to do that.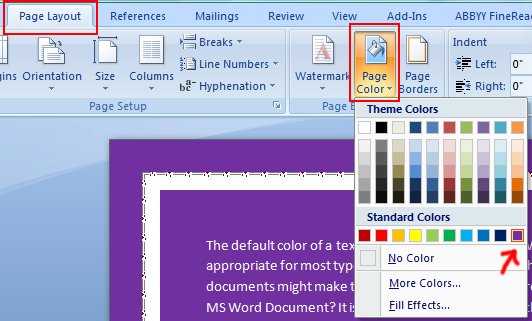 This snapshot shows how to make your page's background from White to Purple.
Follow The Instructions below
Open Microsoft Word
Click the Page Layout Tab
Go to the Page Background section
Click Page Color Dropdown Menu
Choose the Color (The one that you want to use as a background)
Congratulations!
You have successfully learned how to change the page color in Microsoft Word.
Related Tutorials